And it's next door to Maggie Beer's place in the Barossa Valley...um - yes please!



It's time to move on for Kerrie and Spence, who are keen to trade their gorgeous farm in favour of a new-build. They're hoping to find a property with a little more elevation and a great view. Anyone know anywhere? (Picture: Instagram @kerrieandspence)

 
They were first cabs off the rank at last year's Auctions, pocketing a cool $415,000 in prize money after their apartment sold for a whopping $2.85 million. Now Kerrie and Spence are back on the property rollercoaster again, recently listing their Barossa Valley farm for sale.



(Picture: Instagram @kerrieandspence)


The couple purchased the 42-acre property back in 2016 for a reported $1.2 million, but are hoping to offload the estate to build or renovate elsewhere.
"We loved living here but have now decided to sell as we're getting itchy feet and, especially since The Block, are keen to do something else now," Spence recently told the Adelaide Advertiser.
"We're quite keen to build something new and want something that's a little more elevated and which has a view.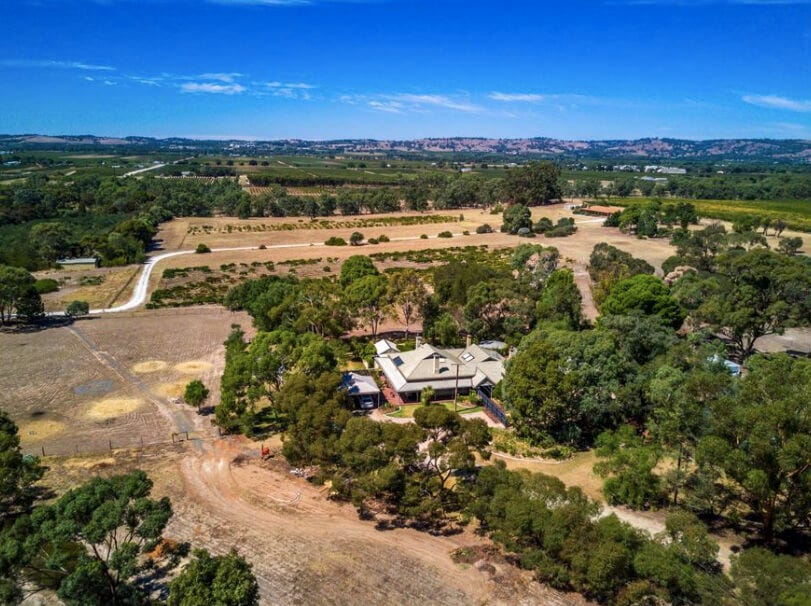 Aerial view of Kerrie and Spence's property currently up for sale. 


The couple, who relocated from Melbourne three years ago - where they had previously built and renovated several high-end homes - choose the Barossa Valley as their new digs, in part because of its superb location.
Both big wine aficionados, they loved its proximity to acclaimed Barossa vineyards, Penfolds, Seppeltsfield, Greenock Creek and Whistler Wines.
"We did love the location, which is probably one of the best things about the property as we're right next door to Maggie Beer and also just a few minutes from Nuriootpa and Tanunda, as well as all the local cellar doors," Spence told the paper.
"It's certainly something we won't get at the new location."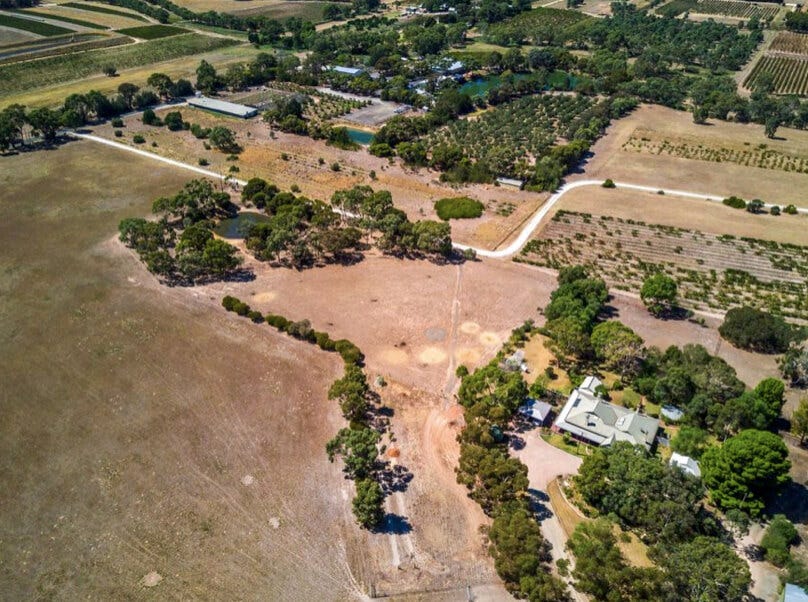 Imagine living next door to Maggie Beer's Farm Shop!
 
They say they will stay in Adelaide for their next project, but have still to settle on the exact location.
Meanwhile, their gorgeous home at 191 Samuel Road, Nuriootpa, is for sale by Expressions of Interest, closing in March - on Kerrie's birthday!
"Expressions of interest are due by March 13, which is also Kerrie's 50th birthday. So hopefully we can make her day," their real estate agent, Nick Goode, of Colliers International Adelaide, says.
Here's hoping!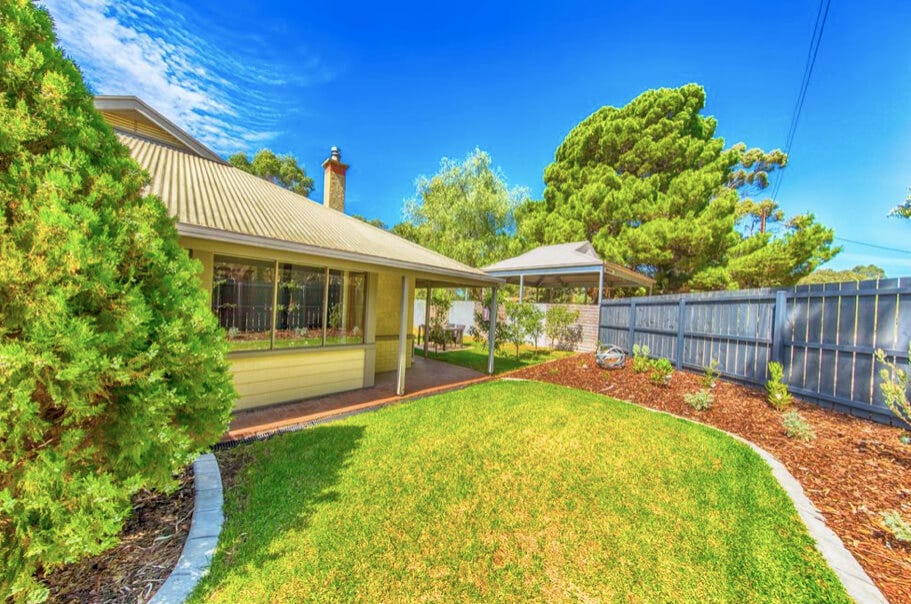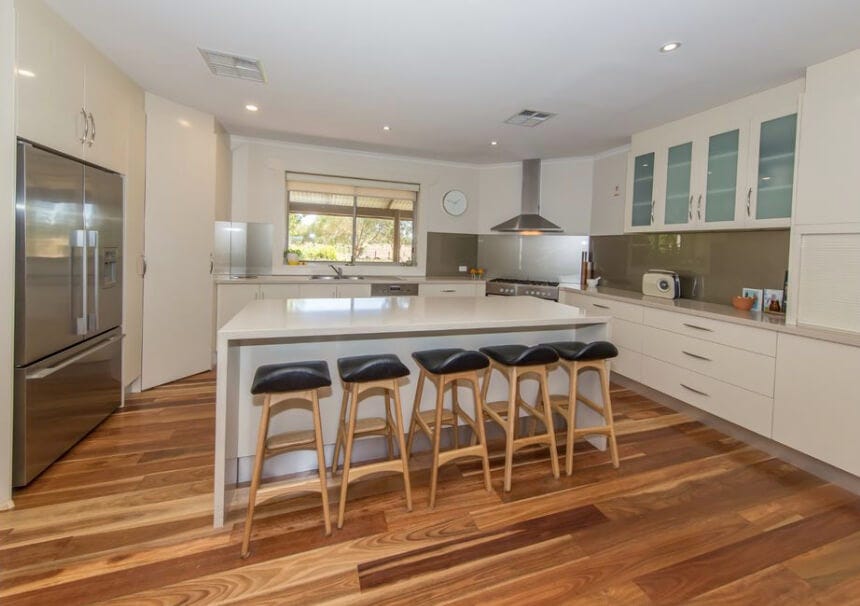 Images with thanks to the listing of 191 Samuel Road, Nuriootpa via realestate.com.
 

Take a peek inside Kerrie and Spence's Grand Design, which the couple sold back in 2015 HERE

Did you like this blog? Subscribe to our newsletter to be the first to receive news from The Block! Subscribe now to receive $20 off your next order.