This week, our Blockheads have the chance to revisit and improve on one of their presented rooms. The catch is, they only have $5000 to do it.
Kim and Chris are making over their main bathroom; Julia and Sasha, their guest bedrooms; Ben and Andy, their hallway; Dan and Carleen, their guest bedroom and robe; and Karlie and Will, their living room.
While homeowners dream of transforming their entire house, Block­­­-style, this Re-Do Room task represents what for many is the reality: revamping one space on a limited budget. Our contestants have to prioritise the changes that will have the greatest impact.
"The judges chose our guest bedroom because they hated it," Carleen says with a laugh.
"They didn't like the colour of the paint, so we're repainting it."
Making over a room is about identifying and fixing what is not working (in this case, the paint colour). It is also an opportunity to incorporate what has worked in other rooms and tying the house together.
"We're looking to put in the same cornice that's in the other bedroom," she says.
When renovating, it's important to invest money where it matters. Karlie and Will have opted to pump some of their Re-Do funds into their outdoor area, where they feel it might be put to better use.
"The living room was the first time we became Chumps, so yeah, there are a few issues," Karlie says.
"We didn't polish our concrete floors, and it's too cluttered, so we're making some changes and then pumping the rest of the cash into our outdoor area."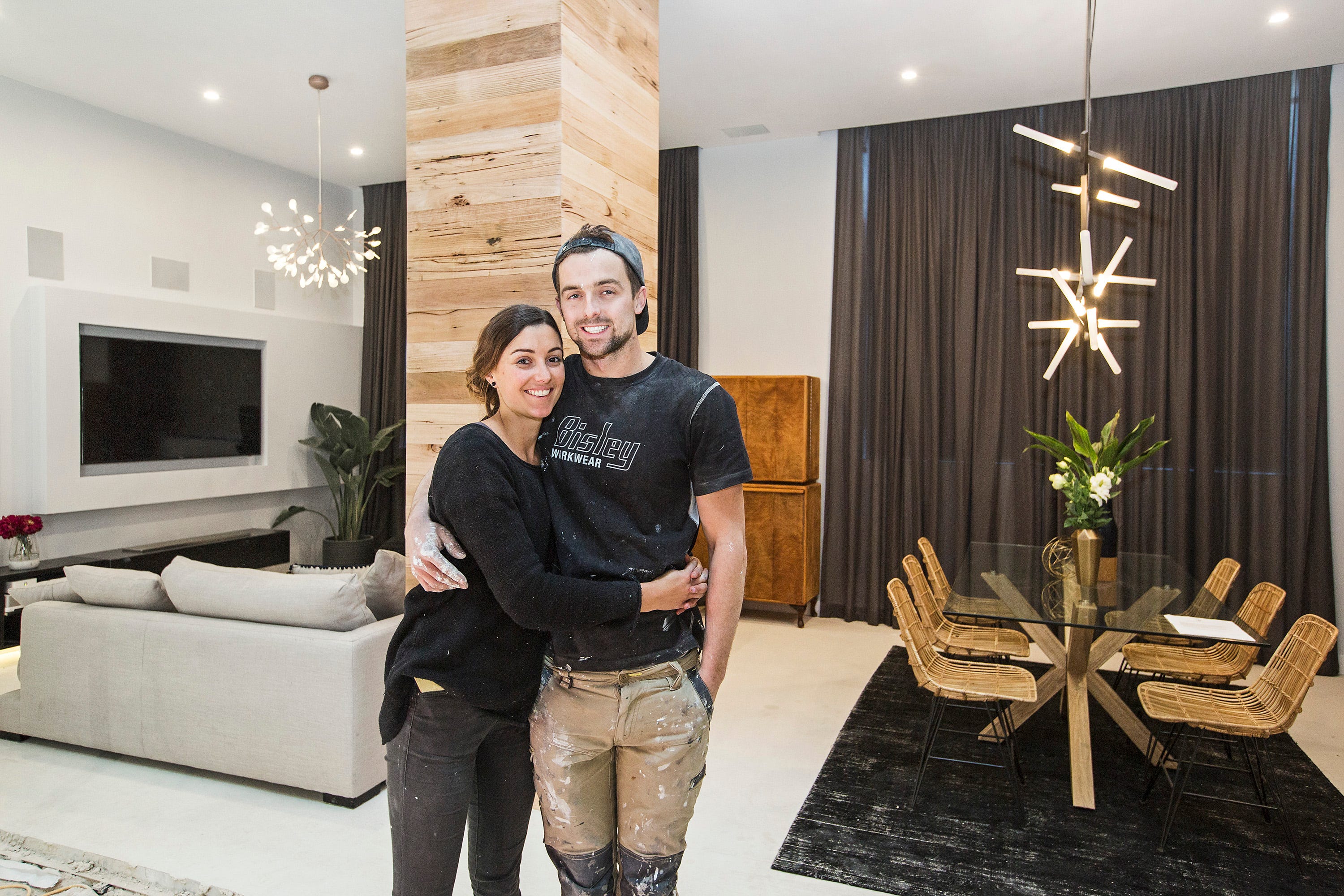 It makes sense. Karlie and Will have the same budget as other couples, but have higher ceilings and an extra courtyard to contend with.
"That's obviously our differentiation, and we need as much cash as possible," she says.
Whether you're re-doing one room, or performing a larger-scale reno, The Block Shop has everything you need to bring out your home's best.
Did you like this blog? Subscribe to our newsletter to be the first to receive news from The Block! And subscribe now to receive $20 off your next order.