Our returning Blockheads, Kyal and Kara, have made a commanding start to Reno Rumble, winning Immunity with a man cave that's a little James Bond and a little Hugh Hefner.
"I felt like there was a lot of pressure," Kara confides.
"We shot the promos, and it was all like, 'The Super Ks are coming back!' And you don't want to come back and get eliminated straight away," she says with a laugh.
The duo have a lot to live up to. They were the best-scored couple on The Block: Fans V Faves¸ and they eventually sold their Albert Park apartment for a whopping $567,250 above reserve. Tonight's result means they are safe from elimination this Sunday, and their reputation is intact, which is a relief.
"We are absolutely stoked we won't be eliminated Week One. We think that's everybody's fear."
Of course, it doesn't mean they'll coast this week… That wouldn't be very 'super' of them would it?
"We're going to work really hard to get our whole team over the line," Kara says.
What sets Reno Rumble apart from its parent, The Block is that teams work together – and the Super Ks are loving it.
"We worked as a team from the minute Scotty said, 'Go!' We're just having a ball," Kara says. "There's a lot of laughing. It felt really natural to work with these guys."
The biggest challenge was just getting back into the swing of things. While she and Kyal are renovating full-time at the moment, they had to reacclimatise to renovating on TV…
"We had to get used to the cameras again, and the short deadlines," she says. "It was pretty hectic."
Kyal and Kara went in with the intention of creating a room the homeowner would enjoy, but they wanted to keep the man cave versatile so it could work for the whole family.
"We didn't want to make it too blokey," Kara tells us, "so we tried to keep it practical."
It is Kyal and Kara at their best, contemporary classic. It's a room that feels very masculine, and Kara says she owes a lot to those pendant lights.
"We're always going to head to Beacon first for lighting," Kara says. "I knew I was going to paint those walls quite dark, so I wanted something quite bold for lighting to blend with the wall colour.
"They're the perfect choice for a man cave because they are quite a masculine, industrial light."
As we've heard time and time again from our judges on The Block, the key to a successful room is to make choices that are informed by the room around them.
"The Vittoria coffee table is very minimalistic and black, and I thought that would tie in well with the darker walls and the television unit. And I knew I was choosing a lighter rug, so it contrasts well."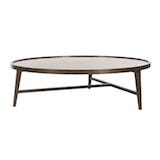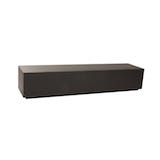 But when it came time to pick her favourite part of the room, Kara couldn't go past the artwork.
"My favourite part of the room has to be the vintage poster. It adds a bit of colour and character to the space," she says.
Add a bit of colour and character to your home now with our selection of artworks.
Red Team captains Josh and Jenna created a spacious master bedroom, fitted with quirky pendants and a beautiful hand-stitched rug that added mood and colour.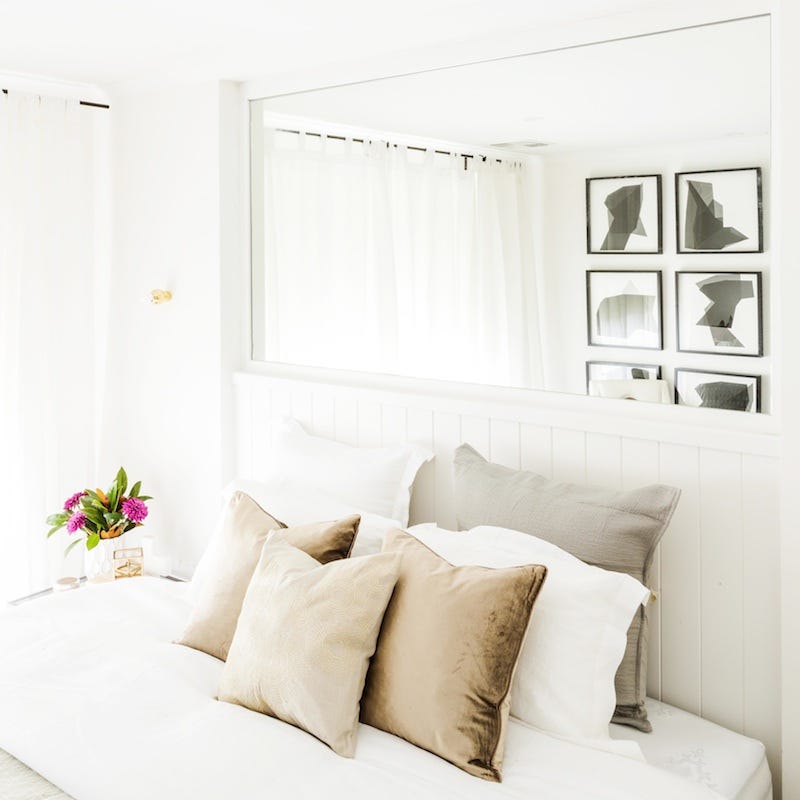 Michael and Carlene really hit the youth bedroom brief, thanks to an appealing artwork and a well-chosen bed that made it feel like a real home.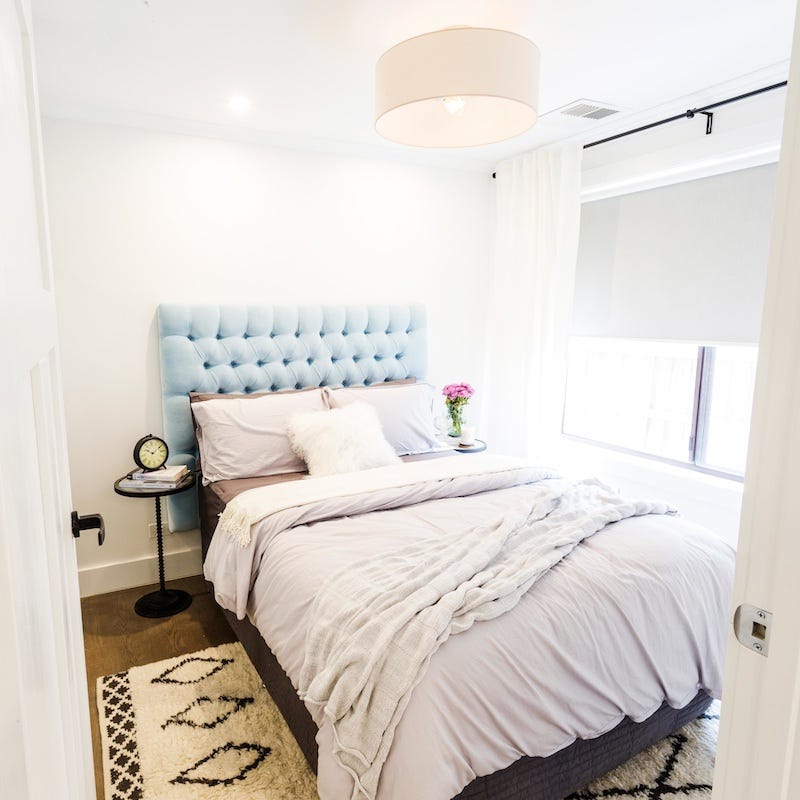 Triple Threat faves Ayden and Jess returned with a bedroom that feels sophisticated, but contemporary. Their bedside tables and stunning artwork are both available now.
Blue Team's Michelle and Steve presented a contemporary coastal master bedroom, and the judges fell in love with their choice of pendants. It's a room you wouldn't mind spending some time in, just leisurely browsing their book of art.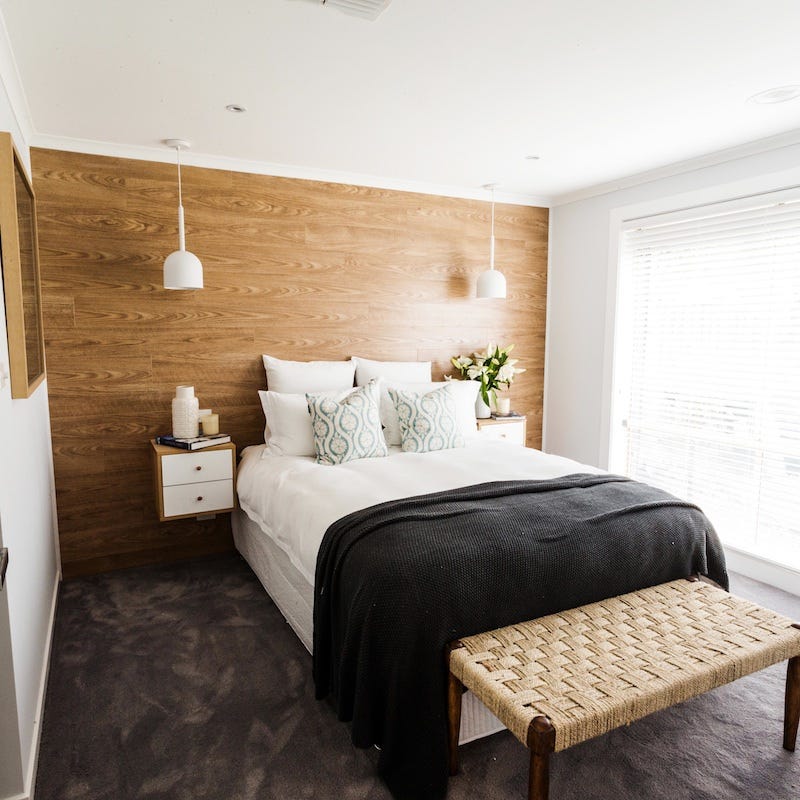 Nick and Chris crafted a masculine space, and you can mimic their look in your home with this artwork and side table.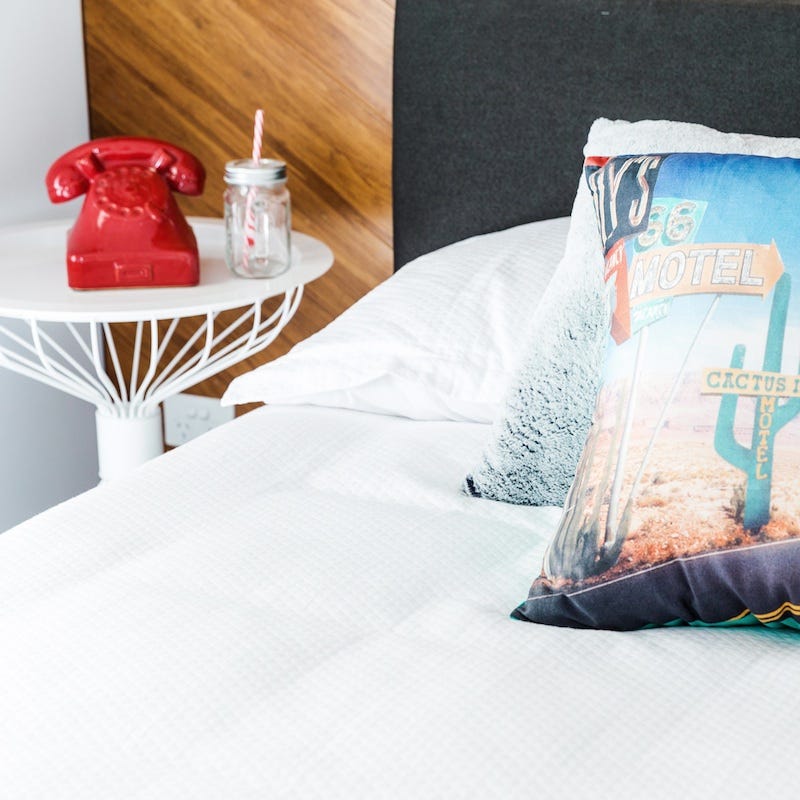 Ben and Jemma's guest bedroom was fresh, poppy and fun. Their 'Mauve Your Ass' print and Ragnar pendants would add a bit of pop to any space.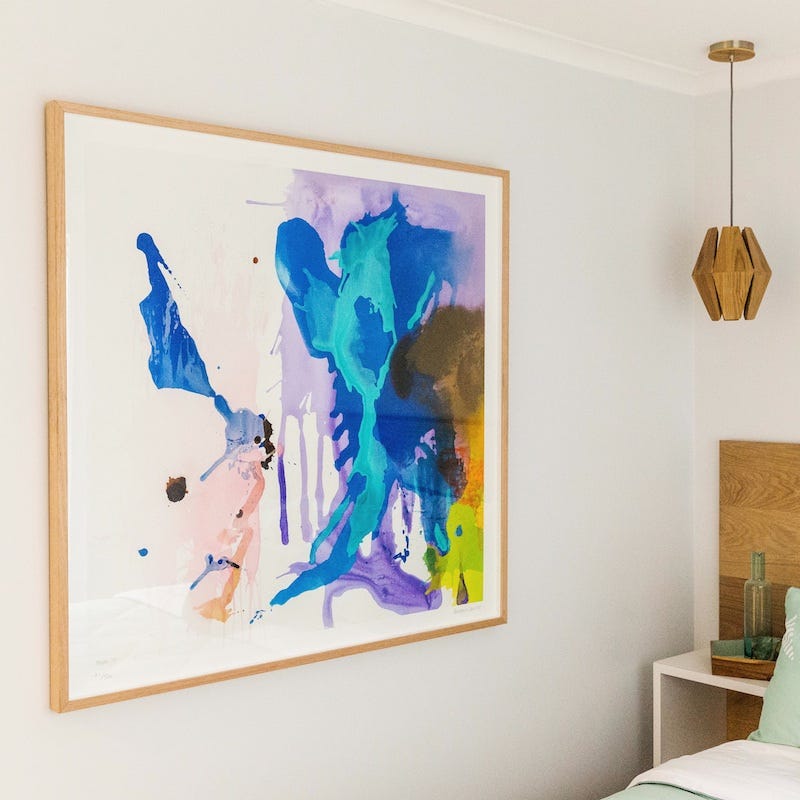 Carly and Leighton presented a bedroom that was both contemporary and coastal, a room perfectly suited to a sophisticated young adult. The judges couldn't believe they'd transformed the space so much in just 48 hours. Emulate their look with this stunning Flower Weave Geramium Rug.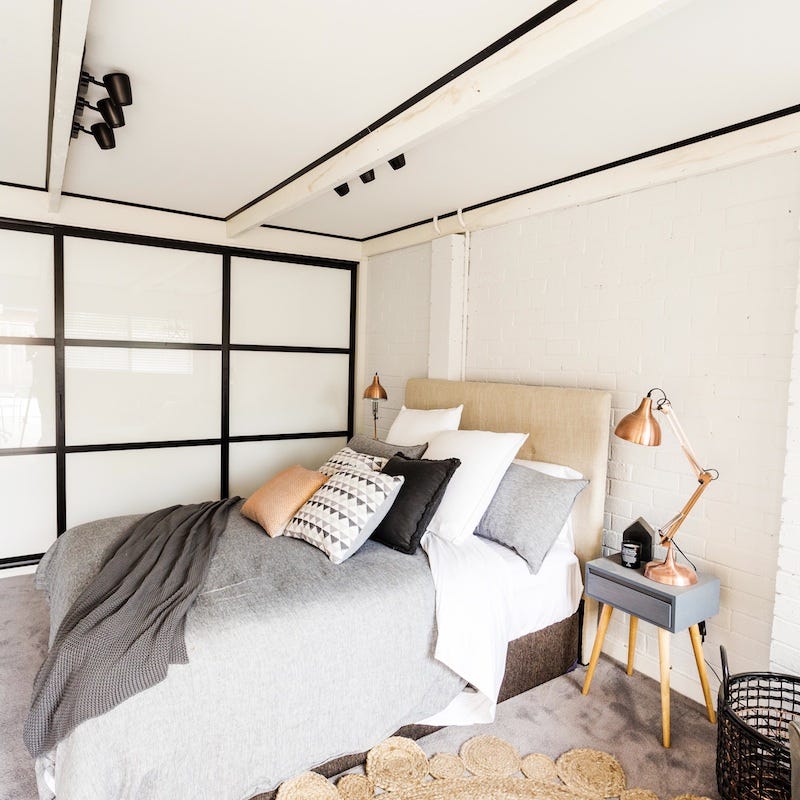 Fancy yourself a bit of a Reno Rumbler? Browse our store and find everything you need to completely transform your home.