Redbacks Kyal and Kara embraced their Boho brief this week, winning Immunity with a teenager's bedroom that brimmed with personality.
Scoring a whopping 19.5 out of 20, the Super Ks presented a room that the judges couldn't believe was the product of only 48 hours' work. They might be super, but it certainly took a toll on them…
"We are so tired," Kara tells The Reno Rumble Shop. "We just aren't used to the sleepless nights. Sure, we did The Block, but that was a long time ago, so we're a bit exhausted."
The high praise from the judges was music to their ears.
"To get Immunity… This feels so good!" Kara says, beaming.
Both she and Kyal walked away in love with their finished room, and they hoped Maddie would love it too… But those judges, it's hard to know what they're expecting, and what they'll respond to. Luckily, the couple got big ticks for everything, from their stunning recycled bed right down to the feather tassel.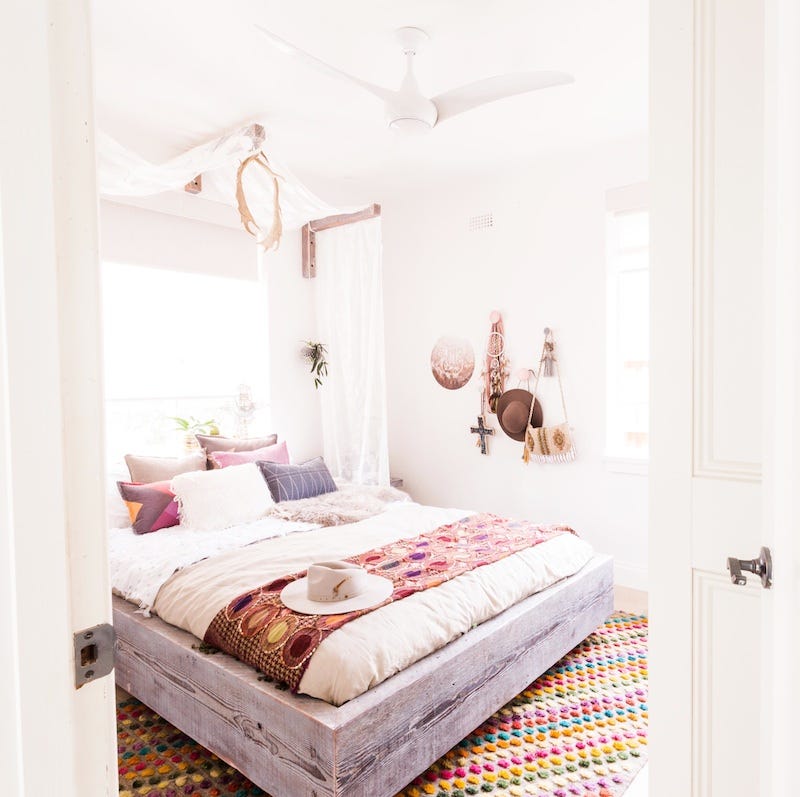 And it's a relief for the Super Ks, because they really don't want to leave.
"We're just having too much fun to go home," Kara says. "We love our team. It's so much more fun than working as a couple, because if you get sick of each other, you can go and talk to someone else, and bounce ideas off them as opposed to only having each other."
So… What does it take to style a near-perfect bedroom?
"Make sure you think about what's needed in the space, that's the most important thing," Kara confides.
"We knew, as part of the brief, that Maddie wanted a big bed, so we really wanted to focus on getting a statement bed."
Next up: maximise the natural light, and don't forget to add personality.
"You have to make sure it feels like a home," Kara says. "You know, add a throw, or dots coat hooks, things like that make it feel less sterile."
Redbacks House Captains Ayden and Jess transformed their dark and dingy space into a master bedroom that was light, bright and beachy – perfectly Hamptons. And they did it on a budget too. Their shag pile rug and large table lamp both added some much needed personality to the room.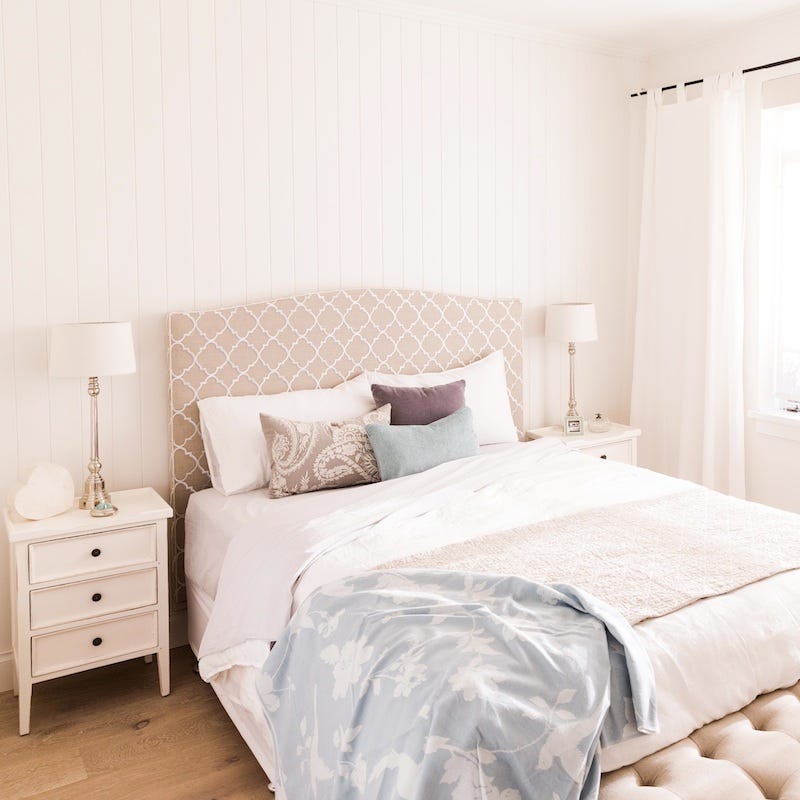 Josh and Jenna's guest room and study gave the Hamptons brief a Boho twist, and the result was stunning. The crochet cushion, the leather ottoman, and artwork all worked together in perfect harmony.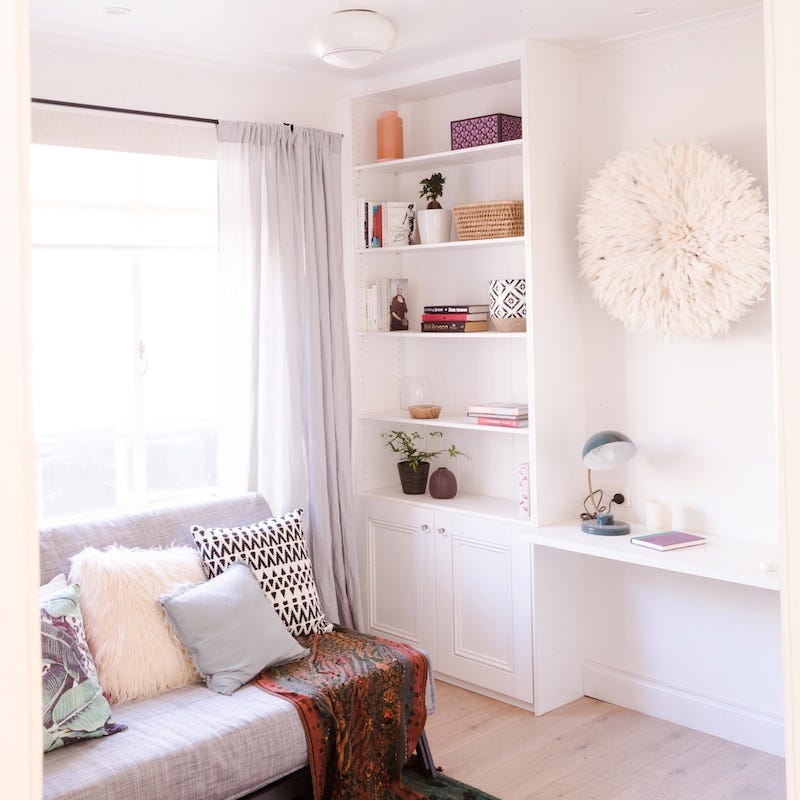 Blue Tongues House Captains Michelle and Steve created a footy fan's dream bedroom. Their chair won them big points for comfort (get the look now!), and that factory pendant with the cage guard. Very cool.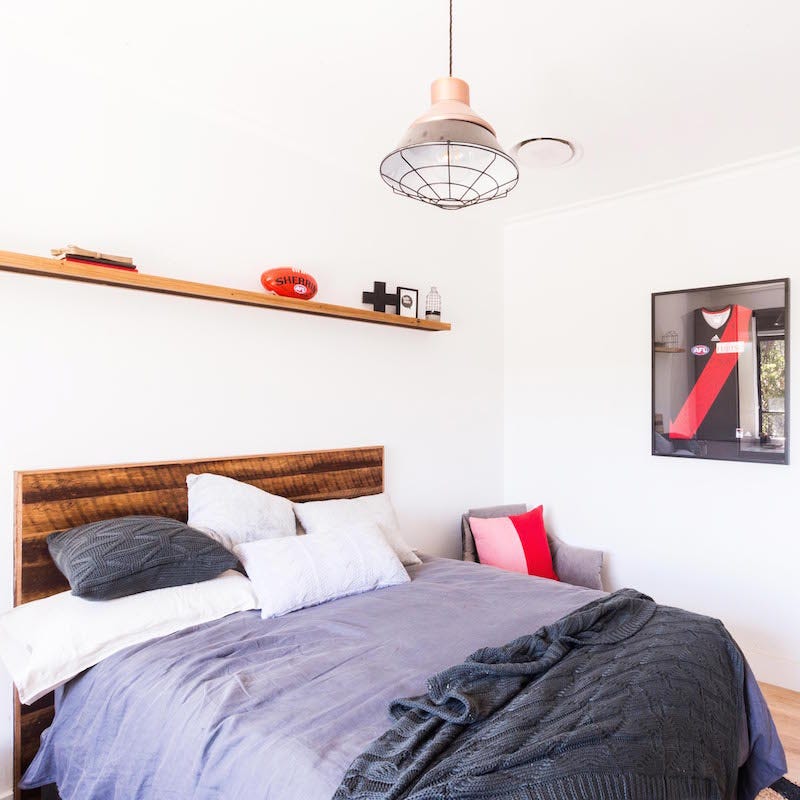 Ben and Jemma's guest bedroom nailed the relaxed industrial brief, and warm touches like their console and artwork kept the space feeling homely without compromising the "New York Meat Packing District" vibe.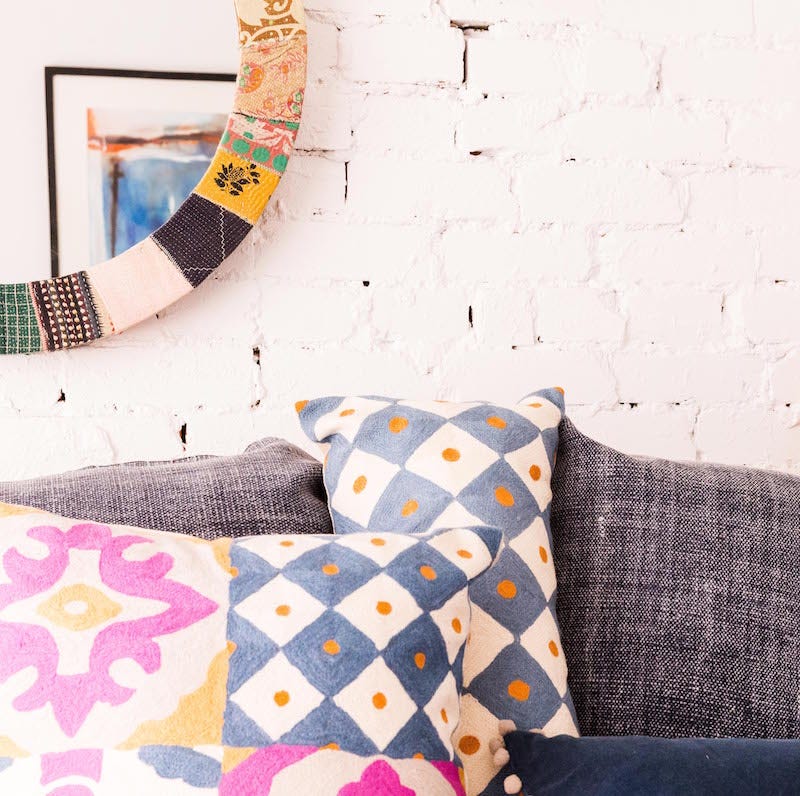 With their master bedroom, Carly and Leighton weren't afraid to get a little funky. Well-designed and expertly executed, everything from the blade fan to the tufted fabric bedhead went down a treat with our judges.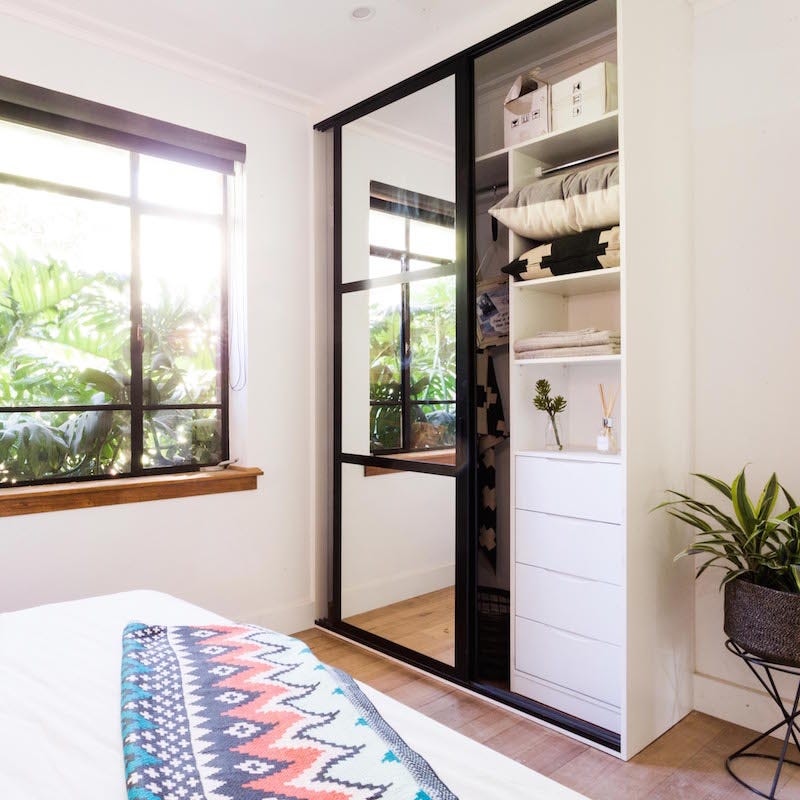 Is there a bedroom in your house that could do with a Reno Rumble? You can now browse by room here at The Reno Rumble Shop!