Julia and Sasha have roared back into the competition, presenting The Block's best-ever kitchen, shaving $20,000 off their reserve price and securing their choice of auction order.
To think, last week, they were the Chumps!
"We put our heart and soul into last week's room," Sasha tells The Block Shop.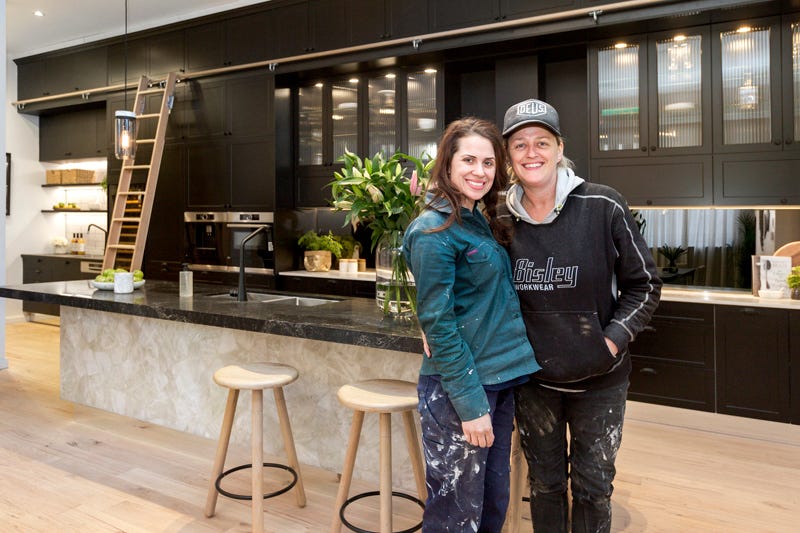 "We took a huge risk and did something different. We wanted to show a different side of us, and we achieved that. The judges didn't really like it, but we took it in our stride and put our energy into the kitchen."
And what a kitchen it is. It has aesthetic beauty and functionality, and the inclusions – like the Bosch cooktop and built-in oven – are marvellous.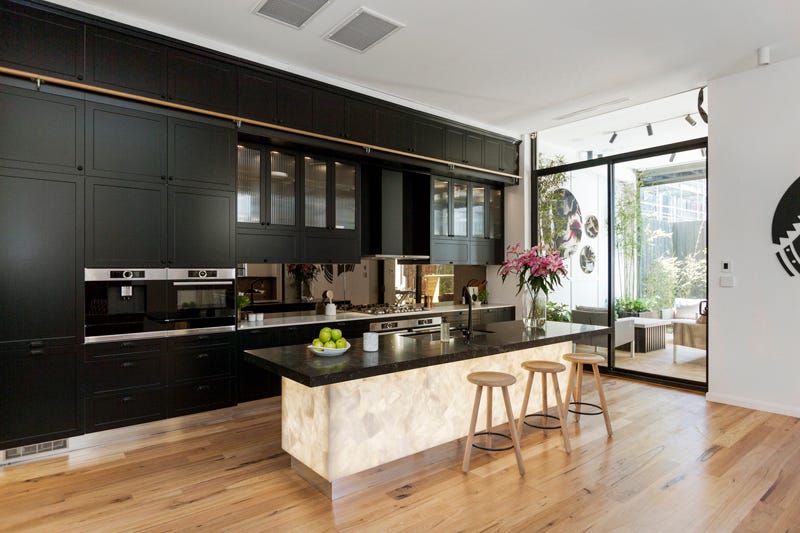 "We were so thrilled with the design from Freedom Kitchens. We knew we were onto a winner, we just had to make it happen," Julia says.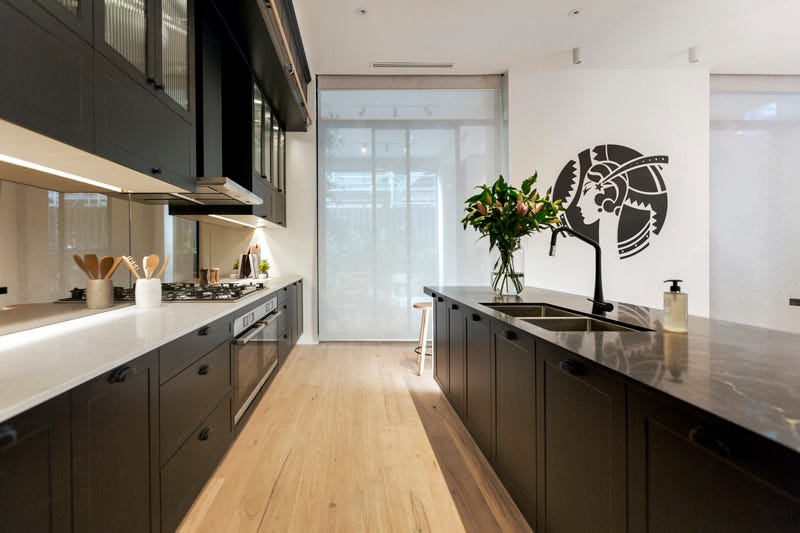 The girls didn't shy away from bold choices, and that meant marble. Lots of it. Whether it's that beautiful pendant, or the utensil holder and condiment bowls, everything just looks better in marble!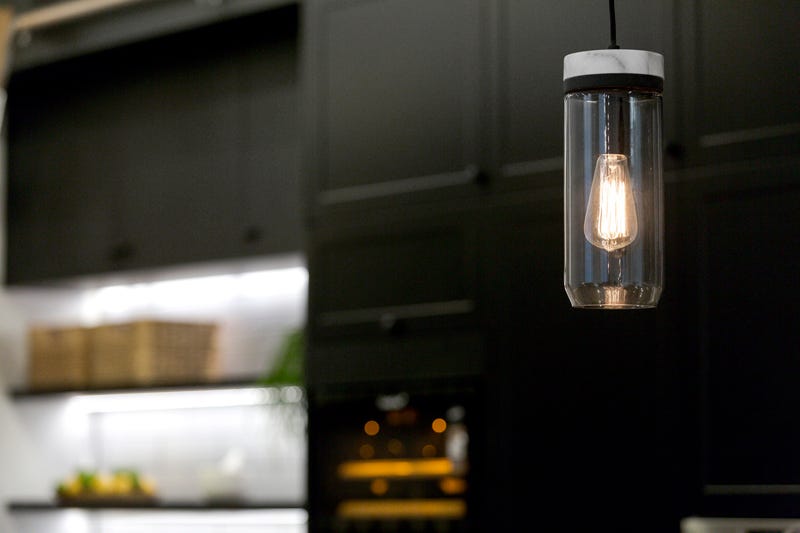 John McGrath summed it up perfectly when he said, "I have been involved with The Block since it started and I can't ever remember seeing a room that is this good."
Neither can we.
Julia and Sasha don't have long to bask in their glory though. Now all eyes turn to the upcoming Auction.
"We're feeling pretty relaxed," Sasha says.
"We're so proud of each other and the apartment. There's nothing we'd do differently. We've hit the nail on the mark, and if the public thinks so, and someone happens to bid the most for our place and we happen to win, then great, but if not, that's fine. We just hope everyone does well."
Elsewhere on The Block…
Karlie and Will left empty-handed last week. This week, relief! They scored $15,000 off their reserve for their garden. We like to think those outdoor flower screens had something to do with it.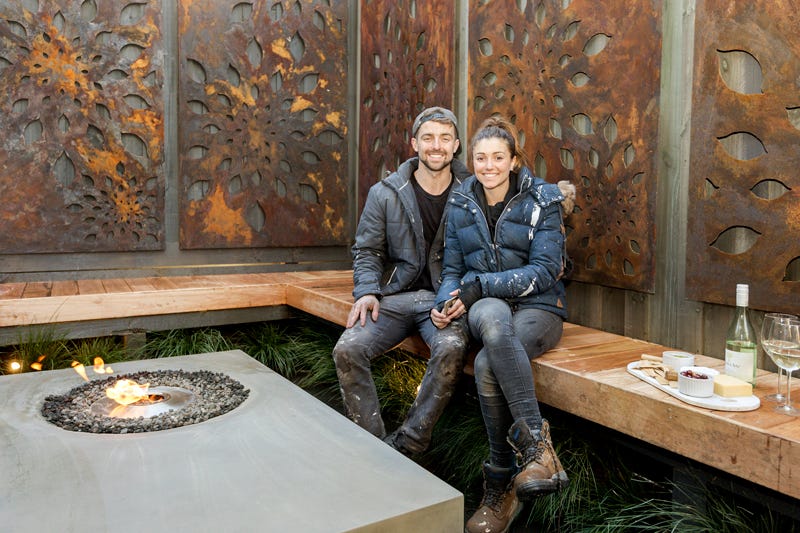 Adding $10,000 to last week's $15,000 means Dan and Carleen are in pole position come Auction Day. Their living and dining area was impressive, and we can't tear our eyes away from their 12-light pendant and throw.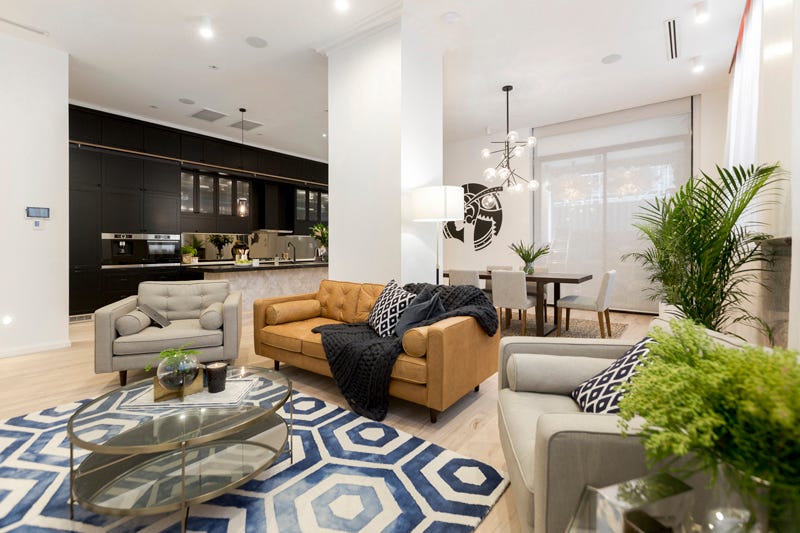 No luck this time for last week's champs Kim and Chris. That said, we are certain their flip top table would be a perfect addition to any home.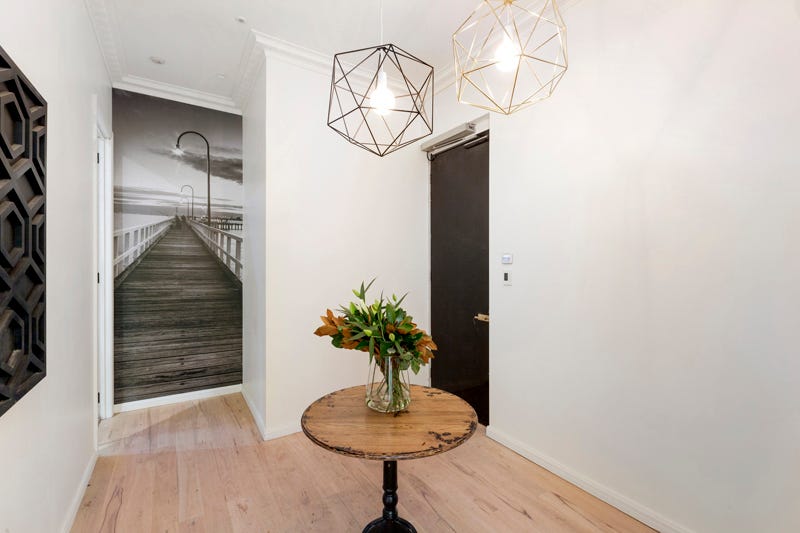 Andy and Ben's master bedroom, featured some inspired choices. Their tufted slipper chair and desk chair are available now.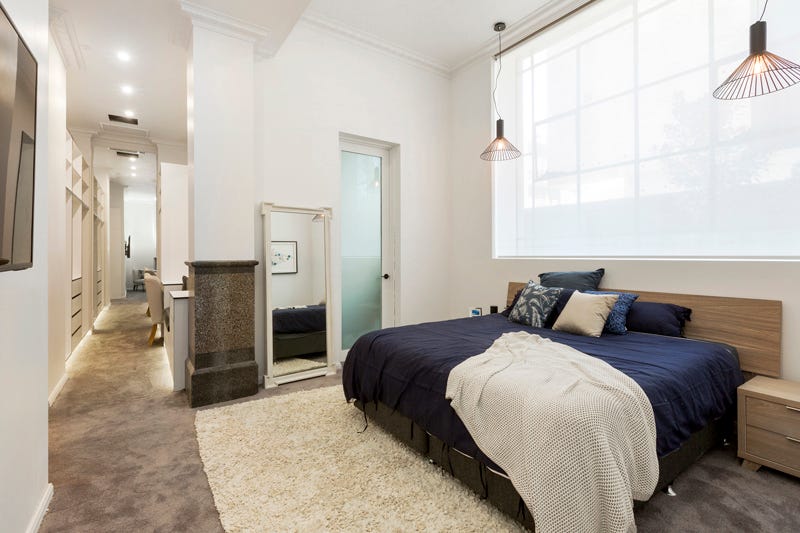 The Block Auction airs this Sunday on the Nine Network.
Did you like this blog? Subscribe to our newsletter to be the first to receive news from The Block! And subscribe now to receive $20 off your next order.