Julia and Sasha had more than their fair share of difficulties this week, but they turned it all around to deliver one of the most stunning first bathrooms in Block history.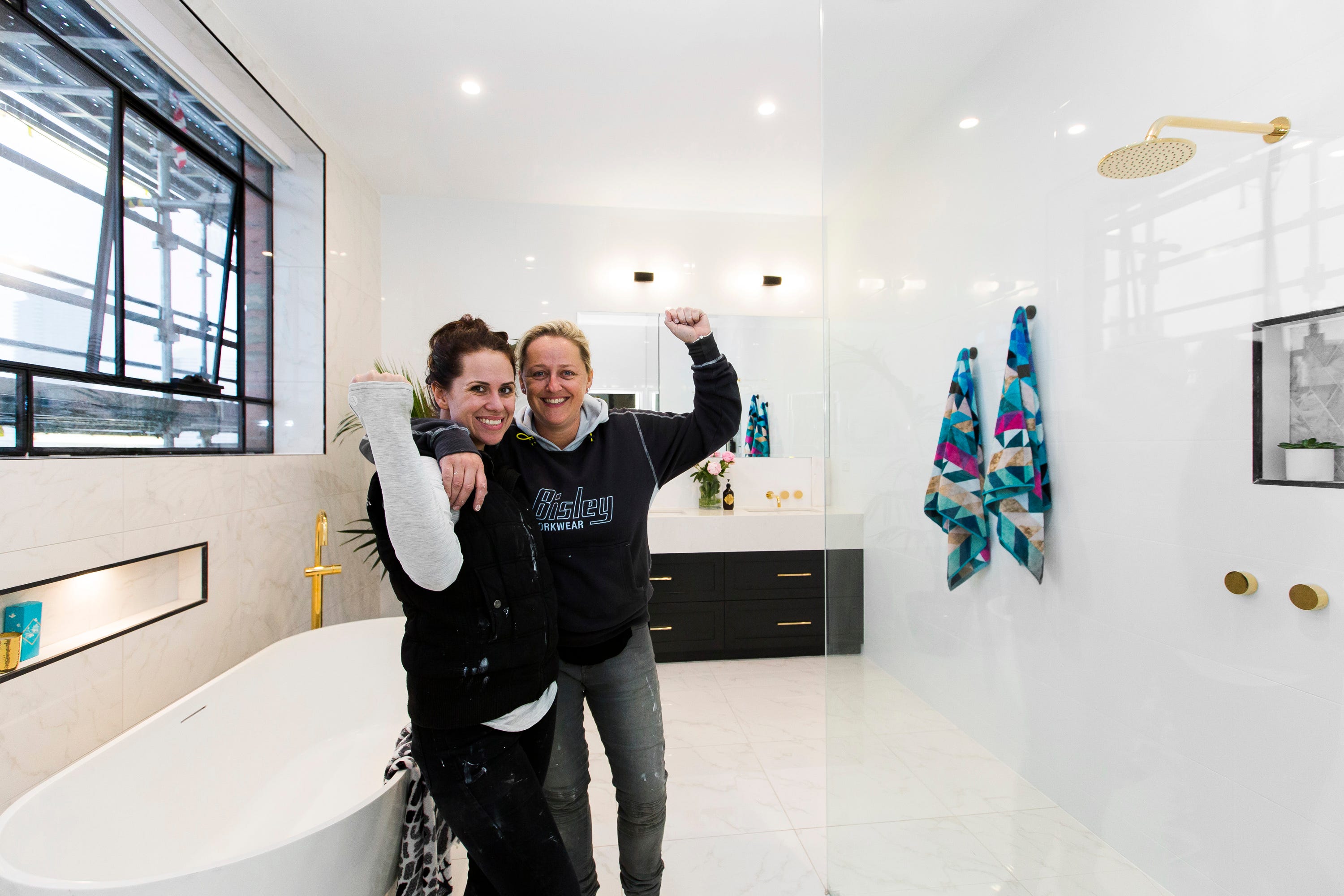 "We knew that the vision for the room was pretty spectacular, but so much went wrong along the way," Julia tells The Block Shop.
"It was really touch and go. We didn't know if we were actually going to finish."
Well, they managed to, and the result was, as Darren Palmer put it, "the business". Their ensuite is exactly what the judges are after in the new Block property, perfectly blending the contemporary and the classic.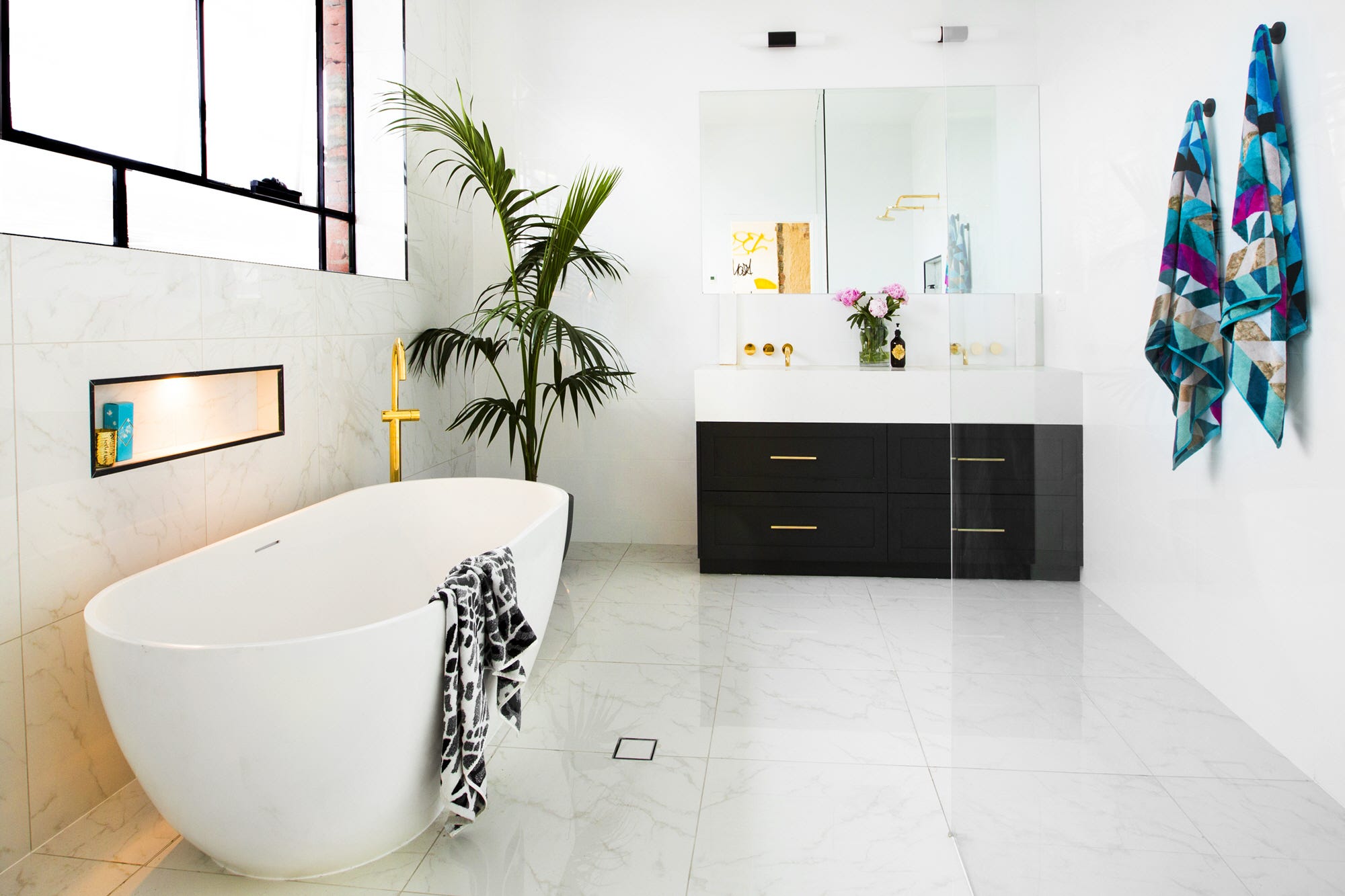 Their layout was thought out, their product selections – like those Jupiter Wall lights – were spot-on, and their execution was flawless.
Even their 'missteps', those gorgeous Peacock and Watermark bath towels, could have worked in another space.
It's a remarkable first Room Reveal. Julia and Sasha have proven to be the series' most consistent performers thus far, with an impressive performance in Scotty's 48-hour Challenge [previous Reveal article]. Sasha admits their first taste of The Block had been "1000 times harder" than they had anticipated. They struggled to function on very little sleep, but they did learn valuable lessons.
"We sort of thought everybody would look after us in terms of how much they charged and things like that, but costs can blow out dramatically, particularly tradies," Julia admits.
"It's really important to lock in a price, because it's so easy for a tradie to say, 'Oh, I worked harder, I worked longer, it's an extra $400,' and all of a sudden your budget is totally blown. We learnt we needed to strengthen our project management skills, both of us."
As rough as their first 48 hours on-site were, the judges' positive response to their Hollywood Glam aesthetic reinforced that they were on track with their style. And as they worked on their first bathroom, and found their groove, their confidence grew …
"As the room started to take shape the night before Room Reveal, we realised, we could have a winner," Julia says.
That was before they almost dropped their mirror. It was saved by a chippie with quick reflexes.
"We had to stick it back up on the wall and leave the supporting blocks there," Julia explains. "We painted them white so they looked okay, but we figured we couldn't realistically win when the mirror was held up by blocks. We didn't think we were in with a chance."
Turns out, the judges were willing to forgive it. Call it, first week of The Block kindness.
Elsewhere on The Block…
Chris and Kim scored big points for functionality and execution – if only they followed the heritage brief! Get the look of their bath towels today.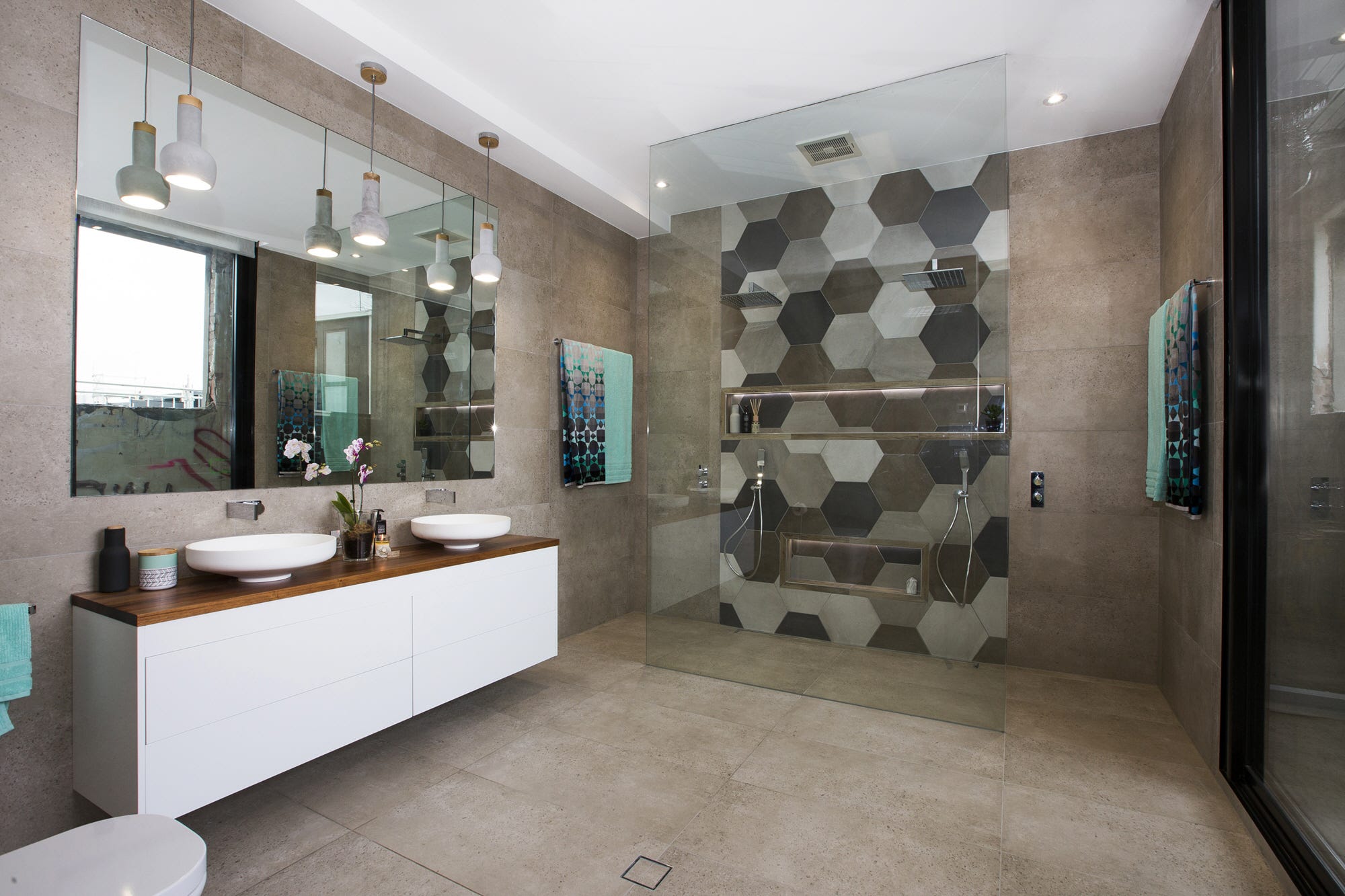 Teachers Andy and Ben kept it simple with their ensuite. While the judges may have sent them home with lots of homework, there's no denying these pendants would make great additions to any home.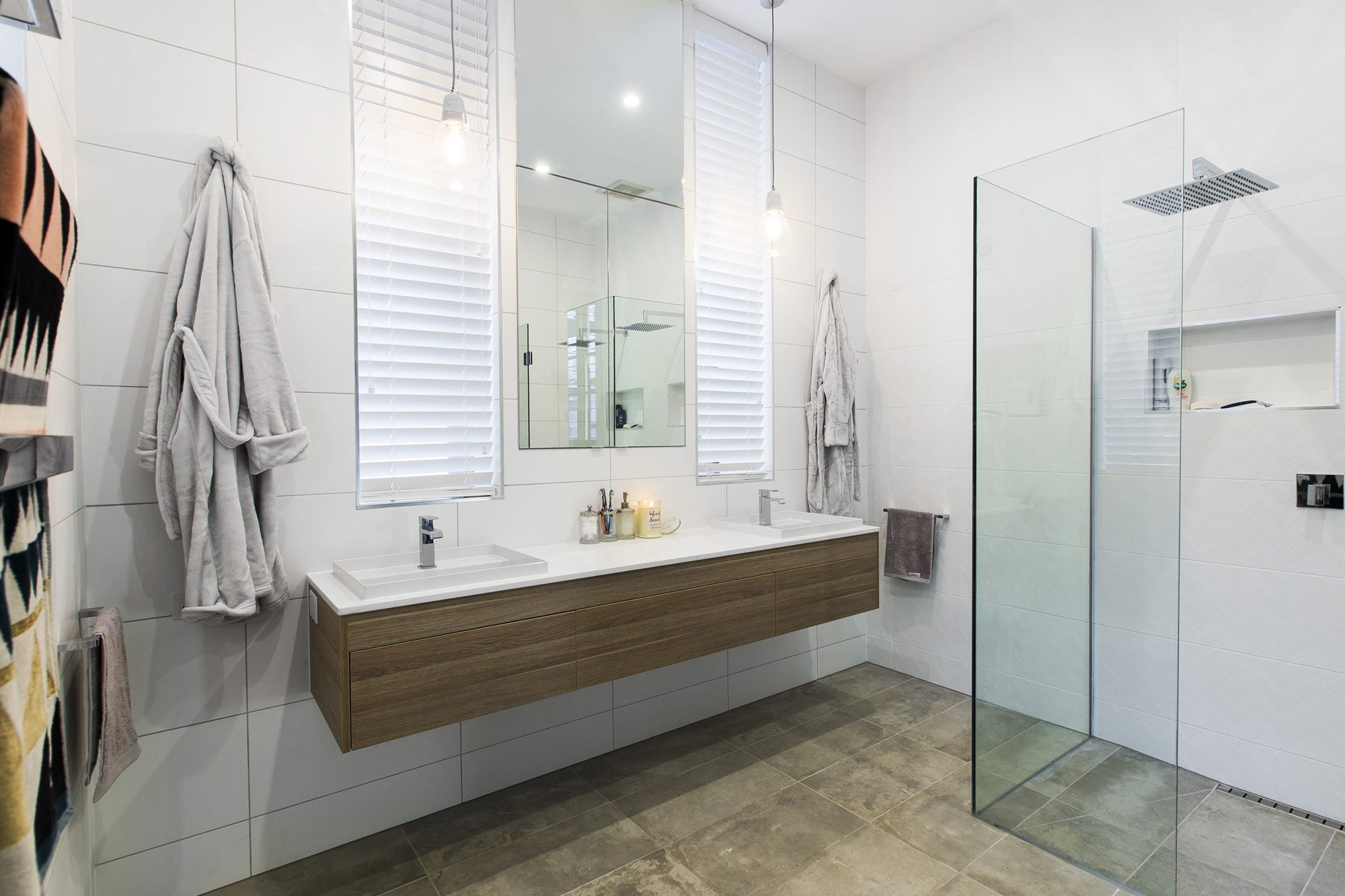 While they didn't quite finish, Dan and Carleen are on their way to completing exactly the sort of bathroom our judges want from this Block, perfectly mixing the modern and the Deco. Add a touch of sophistication to a room with these Missoni Towels.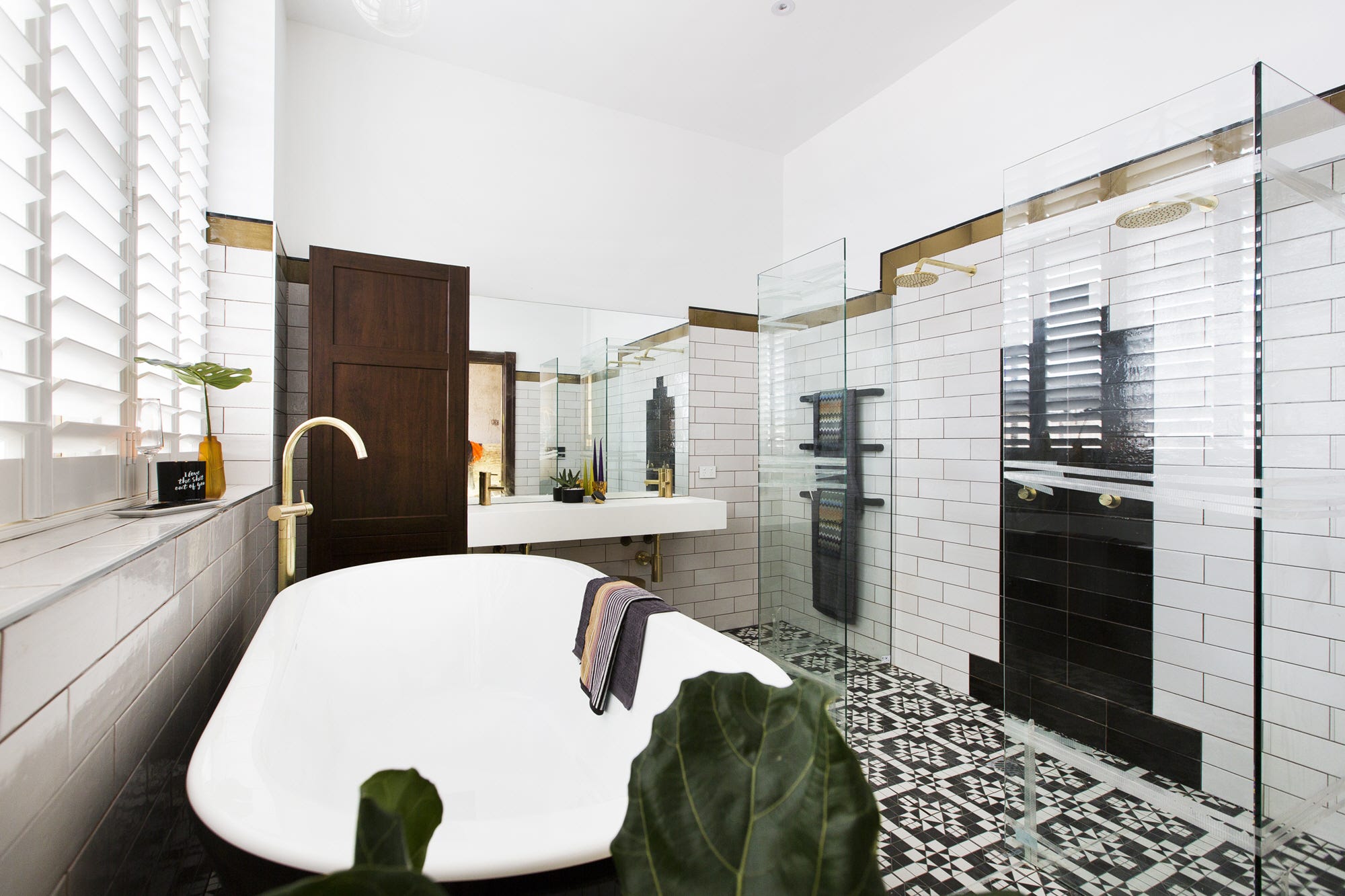 After a disappointing Challenge performance, Karlie and Will had a lot to prove. This week, they delivered a luxurious bathroom with star appeal. Light up your world with their stunning their black and copper pendants.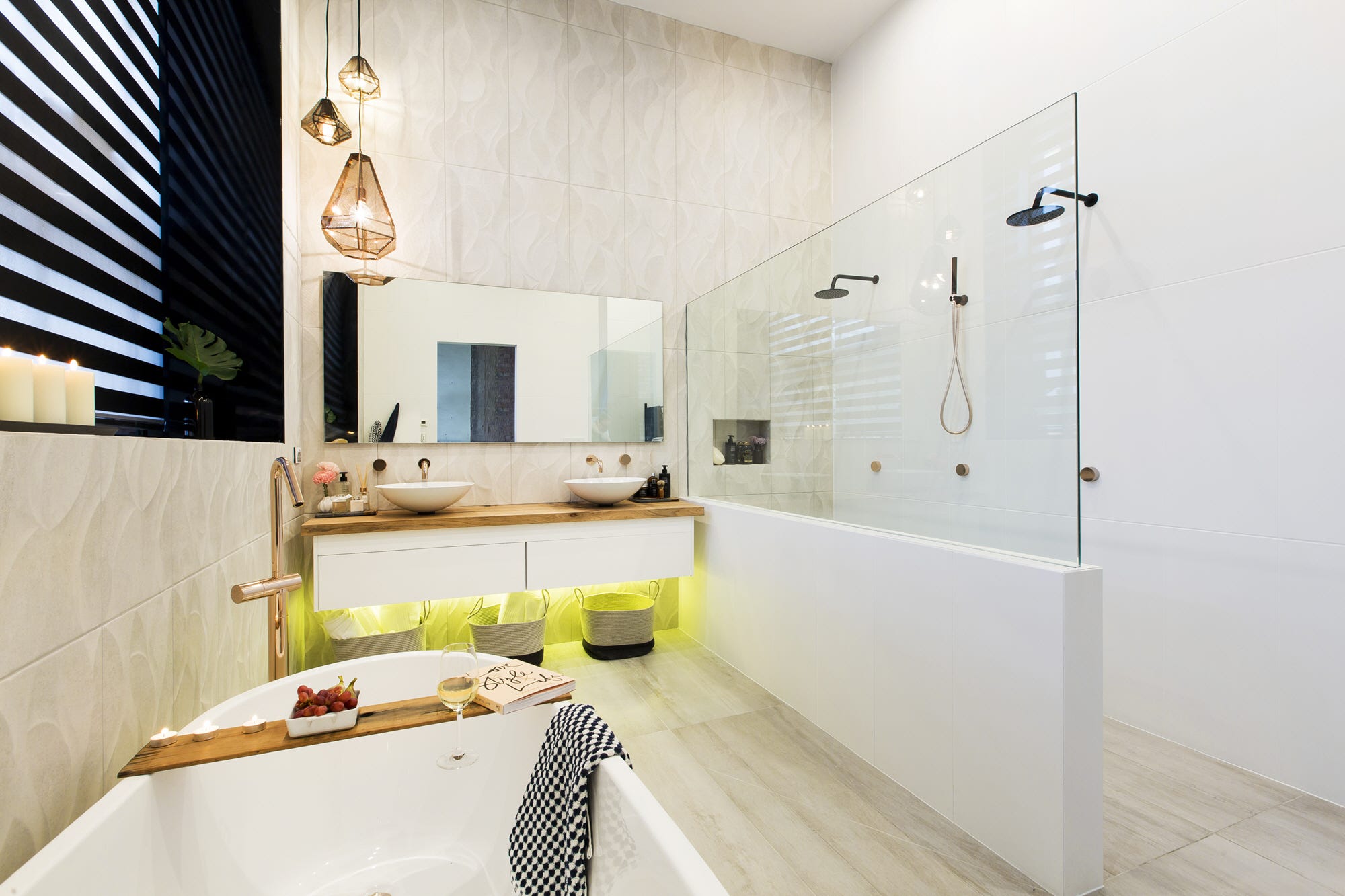 For more products to bring the best out of your bathroom, visit the The Block Shop's dedicated bathroom section.
Enjoyed this blog, subscribe to our newsletter to be the first to read about The Block's Room Reveals and as a bonuse you'll also receive $20 off your first order! Subscribe here.