Redbacks House Captains Josh and Jenna are safe from Elimination this week, winning Immunity with an unexpectedly rustic master bedroom.
"Jenna and I thought we were in with a chance," Josh tells The Reno Rumble Shop. "We felt good about this room."
And so they should have. Tasked with presenting a room that was Mid-Century Modern, Josh and Jenna got a little creative when interpreting the brief, and their prominent timber feature wall stunned the judges… in a good way!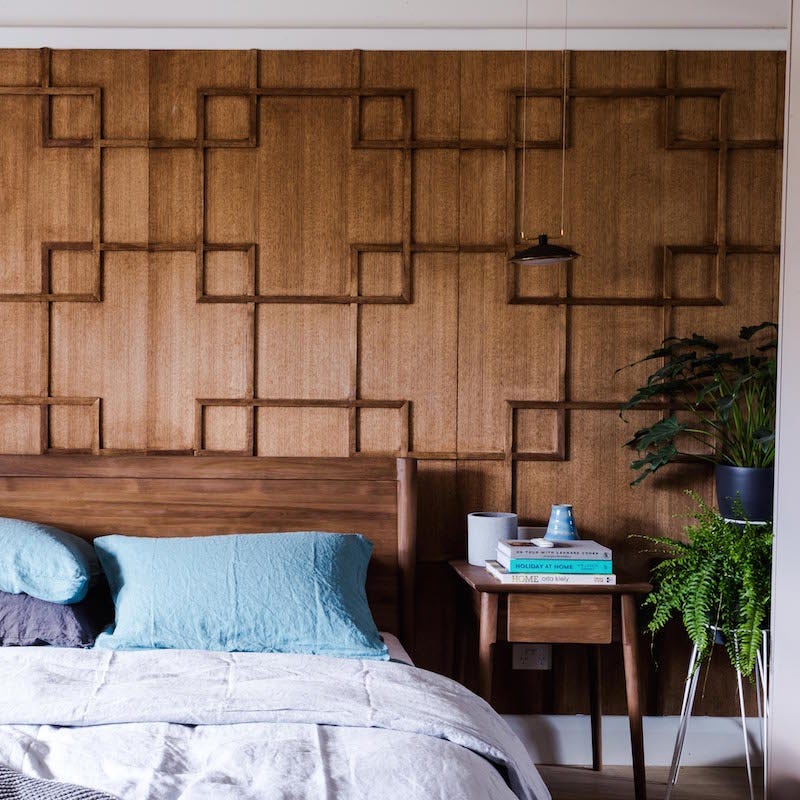 "I think every week, we're getting a little bit more nervous because we have to come up with new ideas," he says.
"Getting the first room done in 48 hours is so tough. You never really know how it's going to turn out."
For Josh, the start of every Reno Rumble week is the worst part, and it's a relief to hand over that first room, because our couples have three or four days to finish the next one. And with Immunity in their back pocket, the pressure is off for Josh and Jenna.
"It's good to know we'll be doing five of the six houses, at least," Josh says.
Scoring 18 out of 20, Josh and Jenna's beautiful and thoughtful master bedroom was full of lessons they'd learnt from their time on the show.
"To meet our brief, we wanted to get in some dark timbers and give the room a nice mood, but we also wanted it to be practical," Josh explains. "We've been picked on by the judges for not having any drawers in our side tables. So, these side tables were exactly what we needed."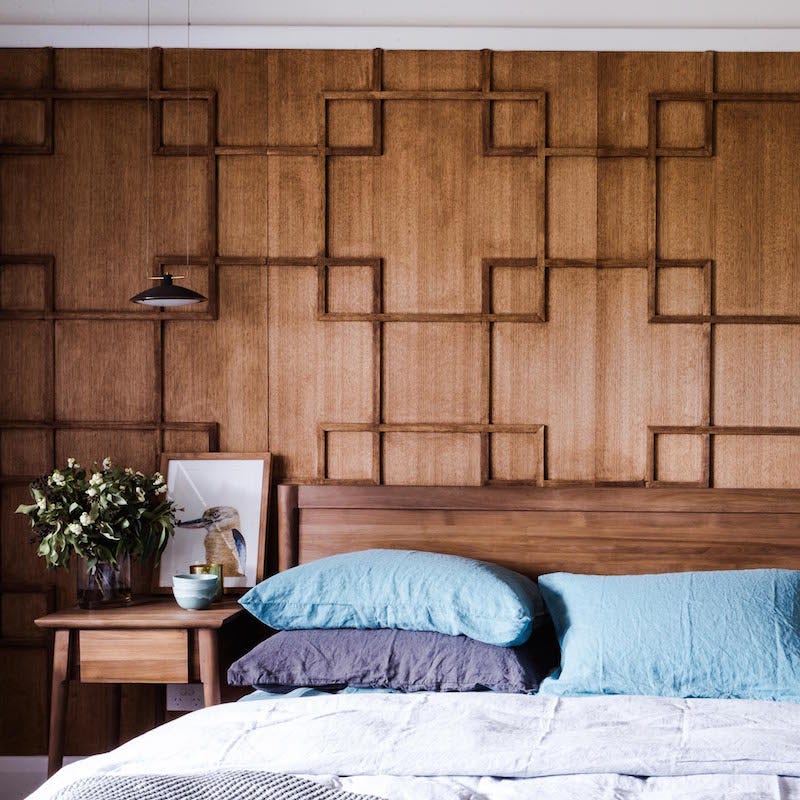 Keen viewers may have noticed their animal prints were a little familiar…
"Yeah, we used those in the hallway in Northcote," Josh says. "They give the room that nice little touch of Australiana.
"The thing is, the homeowners didn't want a showroom, they wanted a house that could be lived in, and I think that ruled out contemporary art, so the prints were the way to go."
Another big hit this week was their floor rug, chosen to tie in with their other choices and add warmth to the space.
"There were floorboards, so we definitely needed a rug. We found this beautiful chair, a one-off vintage piece. We wanted to tie that colour in with something, and the rug did that," Josh says.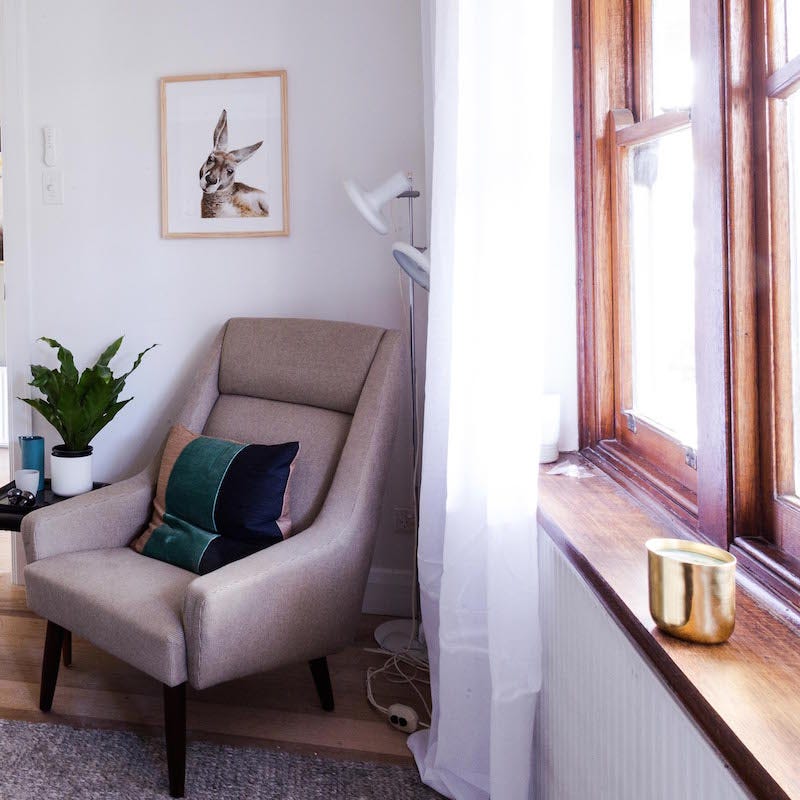 New Redbacks Ben and Jemma had a tough brief this week: Minimalist Rock Chic with a Mid-Century Modern twist (try saying that three times quickly). That said, their choices were courageous and on-brief. The Replica Jaime Hayon Josephine T Pendant screamed, "Glam!" and that cow hide floor rug? Bold and appropriate.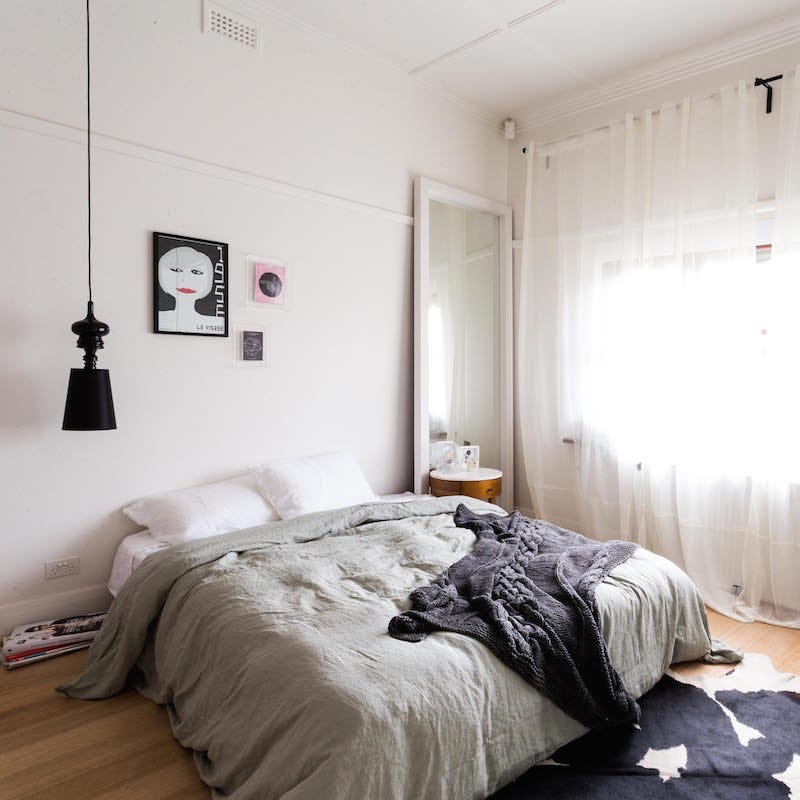 Kyal and Kara took their Mid-Century brief and gave it a 70s spin, and the result was a cool room for a cool kid. Emulate the vintage look in your home with this fractured throw and this vintage mirror.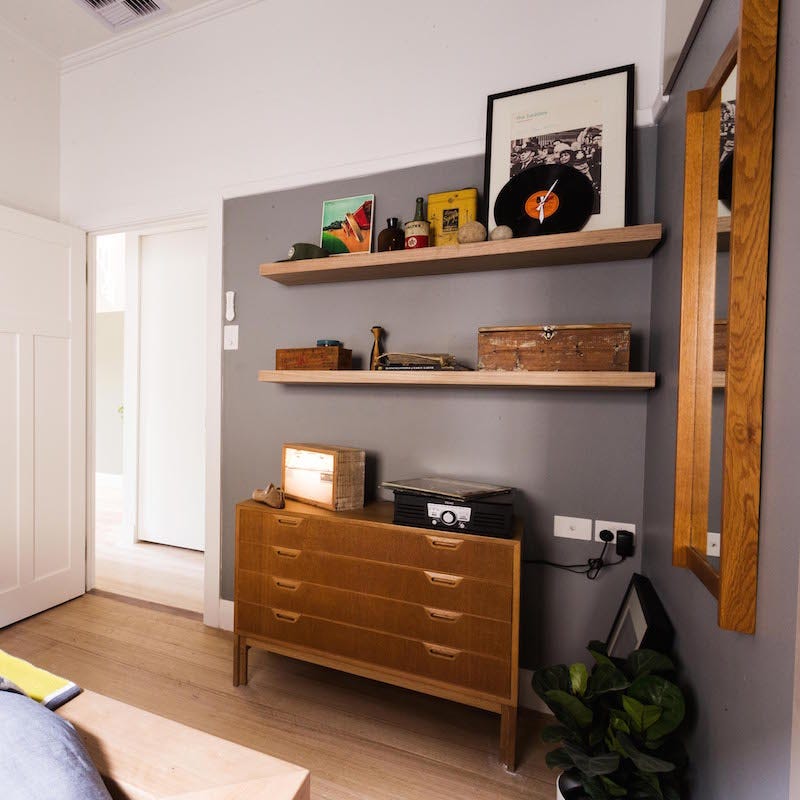 Blue Tongues Team Captains Carly and Leighton's master bedroom was contemporary and crisp, with a hint of Art Deco. To pull off the difficult brief, they paired their gift, an Art Deco mirror, with industrial pendants and a fabulous print.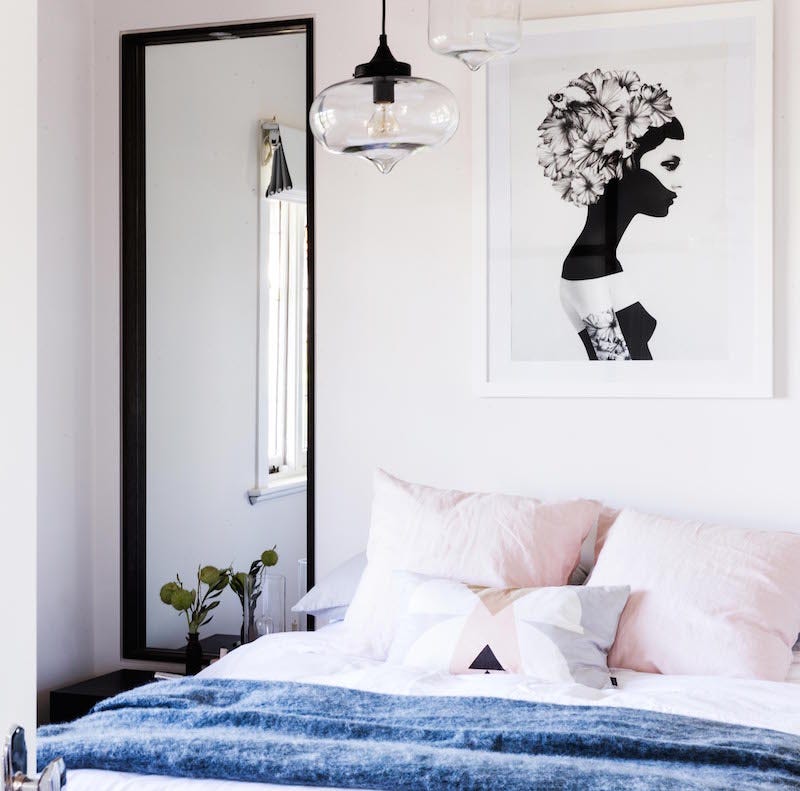 Their new teammates Ayden and Jess presented a guest bedroom, and while it was a little light on Art Deco styling, it did deliver this handsome desk chair, which also doubles as a dining chair in the right space.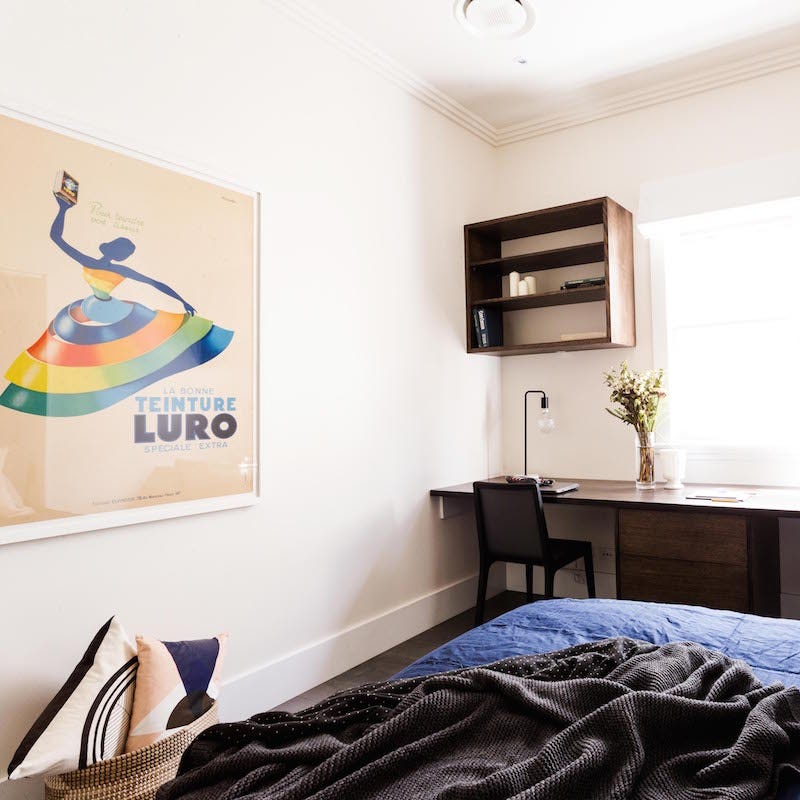 Inspired to have a crack at a 48-hour reno? The Reno Rumble Shop has everything you need, organised by room type!