I've got to say, they were all pretty impressive room reveals last night, don't you think? There was a fair amount of controversy though with changes to architect's plans, and Dee and Darren not presenting finished rooms. I was really happy for Charlotte and Josh to win though as they definitely needed a cash injection! I much preferred this week's reveals to last week's. I just couldn't get excited about those utilitarian rooms! Give me soft furnishings any day!
Onto the judging…
Charlotte & Josh: WINNERS for the first time!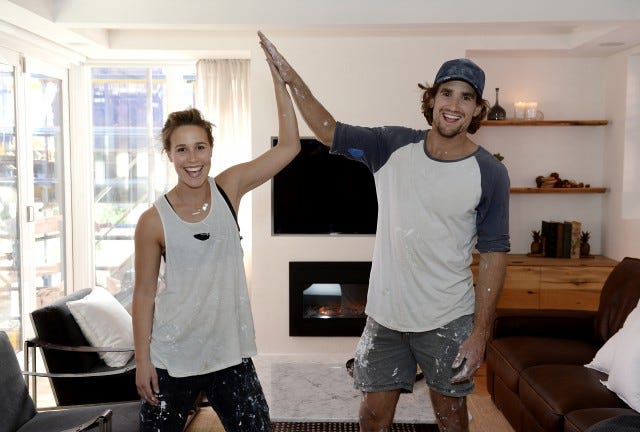 It was a great first impression in the dining room with the smell of the real timber floor and the leather. Darren said the floor gave an extra level of rarity. Neale said it had a beautiful sense of simplicity. Shaynna said the dining room isn't dead and this could be used for breakfast, lunch and dinner. They all loved the dining chairs and when Neale took a seat he said it passed his dinner party test (i.e. was comfortable!). Eagle eye Darren was first to spot the dodgy paintwork but none of the judges could let it slide. Overall, they thought the dining room was great though; understated but luxurious.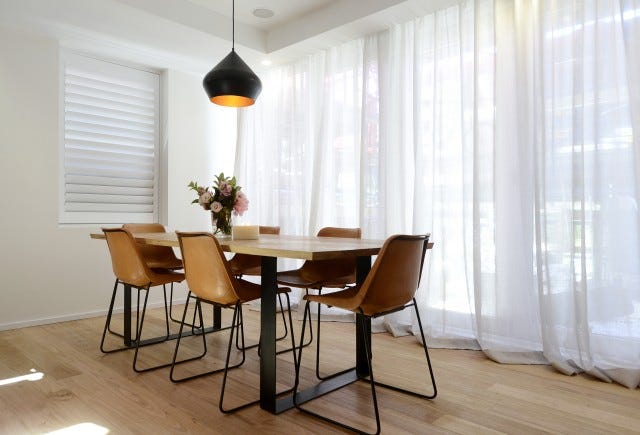 In the living room, they loved the easy-to-use automation from the iPad and the movie mode and surround sound in particular. Neale said the room lacked a bit of personality though. While he liked the furniture he felt it needed another layer. Darren said it was missing a wow factor but Shaynna disagreed. She loved the simplicity and harmony. She loved the zen, sanctuary feel. Neale was still just slightly underwhelmed though. Ultimately, all three loved it but wanted a little bit more to push it to the next level.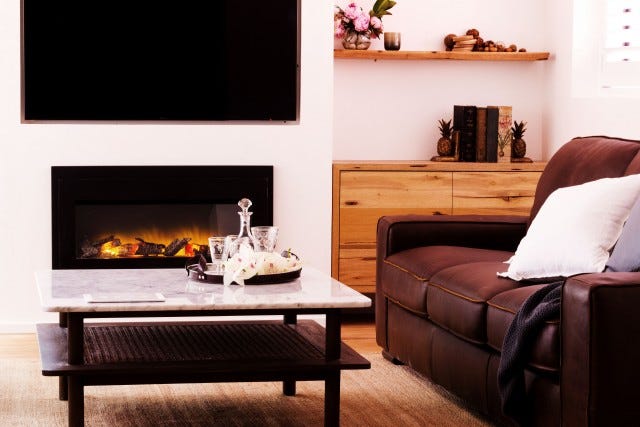 Our pick to buy: Dining table. To shop Josh and Charlotte's style click here.
Tim & Anastasia: third place.
That bulkhead for the air con did NOT go down well in the dining room. Neale said the room felt small and wrong. Shaynna wanted to walk out straight away, Neale didn't want to be there. Darren said it needed a big mirror. Neale loved the brass pendants and said he'd take them with him. But without them, he said the rest felt a little generic. Shaynna didn't like the fabric chairs or the styling. Neale said they were working with a style that wasn't their own. Ouch!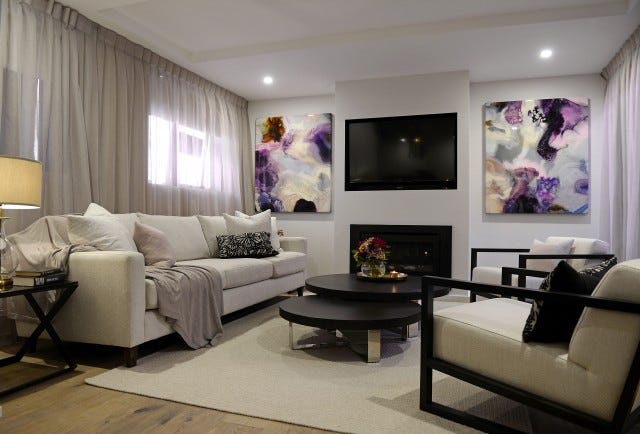 Onto the living room and Neale said it also looked like a showroom and lacked soul. He said the matching art was a mistake. Shaynna said it made Megan Weston's work, which she loves, look pedestrian. She also spotted that there was nowhere for the DVD player etc and there'd be wires everywhere. She sad she couldn't picture how you'd actually live in and use the room. Darren didn't like the pink in the art, cushions and curtains and said it needed another colour to break it all up. Shaynna said it was too matchy-matchy with everything in pairs (like Noah's ark, said Neale!).
Our pick to buy: Prism credenza. To shop Tim and Ana's style click here.
To read the entire post from Jen Bishop, please stop by The Interiors Addict