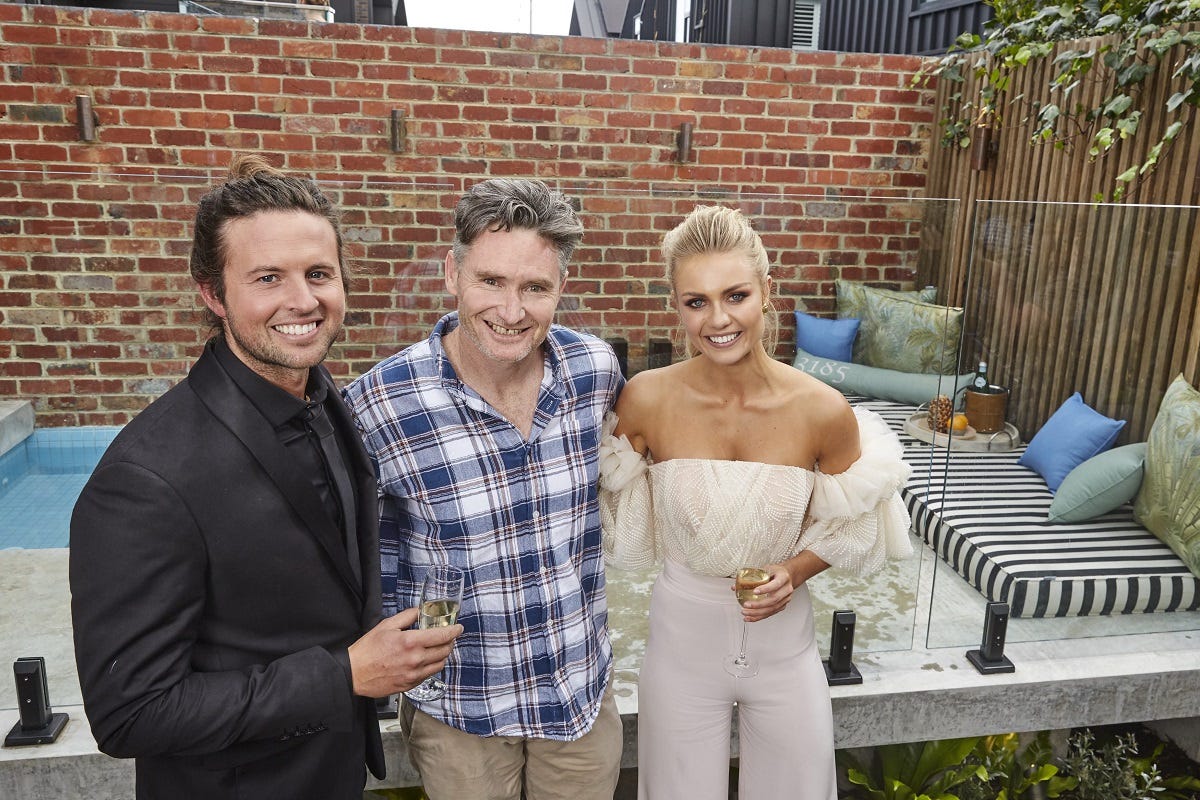 Has it sunk in yet that you have won over half a million dollars?
Elyse - It's starting to now we are celebrating with our friends and family. We are forever grateful for everything that has happened - and the whole adventure. And it was one mighty big adventure. But we got through it, and we got the chockies at the end. And we are just very grateful.
Did you know Dave Hughes was in the running for your house?
Josh - He actually only came through this morning...
Were you here to give him a tour?
E - Yep. We let him look through. I was like, "Hughsey, what are you doing here?' It was all so last minute. I didn't think he was actually going to pull through [and buy our place]. He might have checked it out earlier - I don't know. But yeah - he has changed our life!
Did you ever think in a million years you would say, 'Dave Hughes has changed our life?'
J - Nup!
E - Never. We had a challenge where we had to make him laugh [The YouFoodz Challenge]. And we definitely DIDN'T make him laugh - but we gave him more!
Was your heart in your mouth as you watched everything play out?
E - Yep. It wasn't great. It was really hard to watch. And it was really hard watching the couples coming back in [to the room with Shelley]. When you know you have done well, and you are happy with whatever you got, and they might not be quite so pleased. But they are grateful as well. And it is a lot of money for them as well. So yeah - we wish everyone well.
What is next. What will you use your winnings for?
J - We are selling our joint. That auction is on the 18th of November - so three weeks. And [Auctioneer] David Wood, who showed his ability today, is doing that again for us. So yeah - we look forward to that too. That's probably more nerve-wracking than this.
E - I don't know about that!
After that will you flip another property?
J - We are looking at the moment. We are probably ready to pull the trigger. We are looking to buy in the next three months.
Have you seen anywhere you like?
J - Not really. We are trying to figure out what area we want to be in. Now, with this money, we are able to go into this next market; we are ready to push the boundaries, and keep climbing the ladder, and The Block has given us the ability to do that.
Would you like to do what others have done, and go on to create your own building and styling company?
J - Definitely. We are open to any opportunities and offers. And we will see how we go. We are not going to plan anything yet.
E - All doors are open, and we will just take it day by day.
How will you celebrate tonight?
J - Probably pretty modestly, to be honest. It's hard to swallow and celebrate too much when some of the other contestants are maybe not as happy as we are.
What was the vibe with Sticks and Wombat?
J - It's a hard one. They are obviously happy with that money. But they probably also have a little bit in them that is disappointed they didn't get a little bit more. But what are you going to do?
Are you going to celebrate with them tonight?
J - Definitely.
E - Our garages are open. And we are going to be going from one house to another.
So, Elyse, you are already wearing white. Josh - you are in a suit. Your family is here - wedding bells?!
J - Not going to happen. I won't be doing that on TV, to be honest. It's between us, and not for everyone else to be involved. It's between family and us.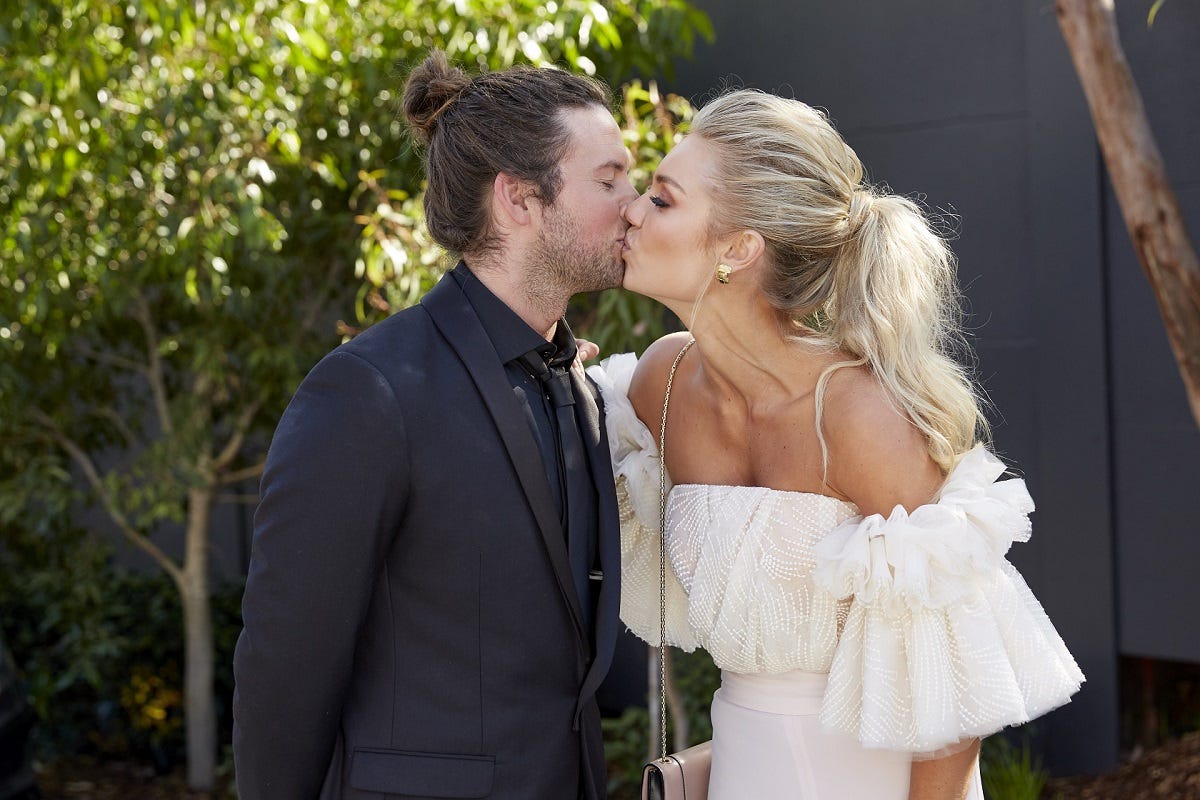 Congratulations Josh & Elyse ❤️ Blockshoppers
Did you like this blog? Subscribe to our newsletter to be the first to receive news from The Block! Subscribe now to receive $20 off your next order.