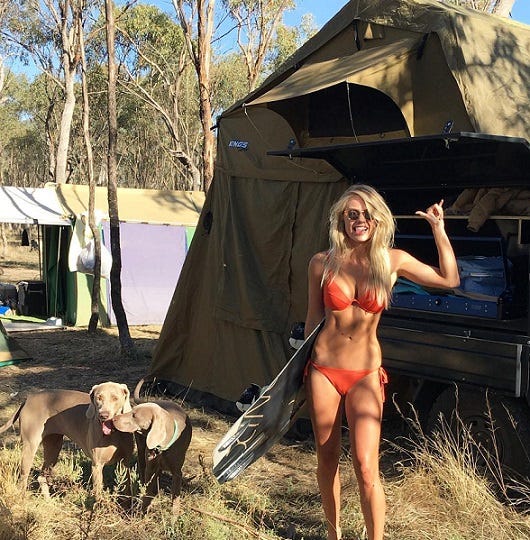 They might look like cool inner-city types - but don't be fooled. There's nothing Josh and Elyse like more than going bush, rolling out the swag and sleeping under the stars.
"I love camping," Elyse tells us. "I've gone through stages of having tents, or swags.
"If it's a weekend trip, we roll out the swag. It's nice, because you can look at the stars as you go to sleep. Then in the morning you can watch the sun rise."
Recently, Josh invested in a rooftop tent - and Elyse is loving it.
"It folds out, and it's great," says Elyse, who has spent many a weekend accompanying Josh on surf trips in Aus.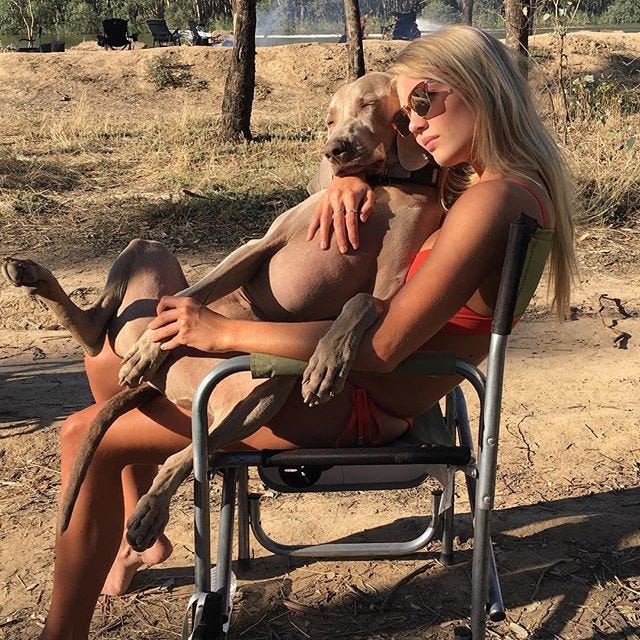 But while she's happy to sit and wait for Josh to finish his surf locally, his overseas trips are another story. Due to the remoteness of the locations, or the political climates of the countries they're visiting, she often stays home.
"The places I go to, like Indonesia, it's predominantly Muslim, and it's not exactly safest for women," Josh explains.
"You are so far from Western civilisation, if something does happen, it's severe."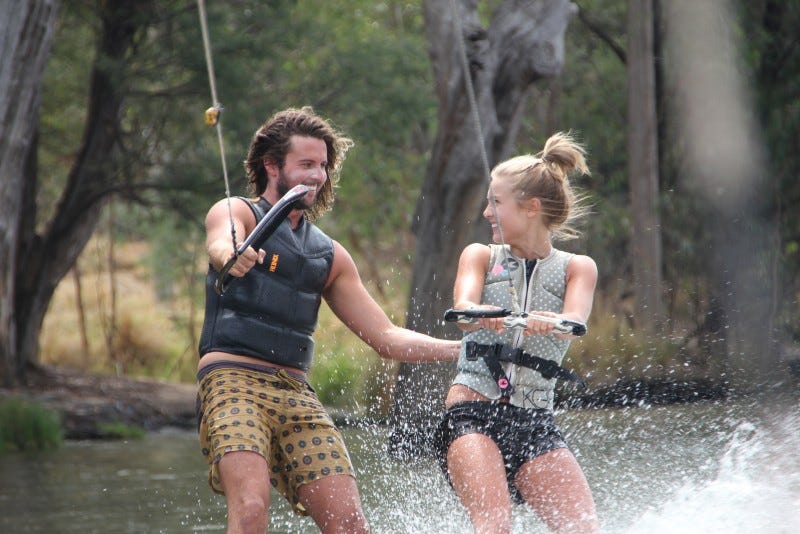 When they are both at home at the same time, they often join their mates at their bush block, which is a few hours out of Melbourne.
"I have got a block of land up in Avoca, where we go motorbike riding," says Elyse, a keen rider.
"My dad bought us a 50 (stroke motorbike) when we were really young, and we rode that. Then Santa bought us a 100 - and it got bigger from there.
"I don't compete, we just grew up with bikes and a block of land. The land backs on to the Pyrenees State forest. So every time we go up there, with all our friends (there are a few families that own it), we just ride and get right into the dirt."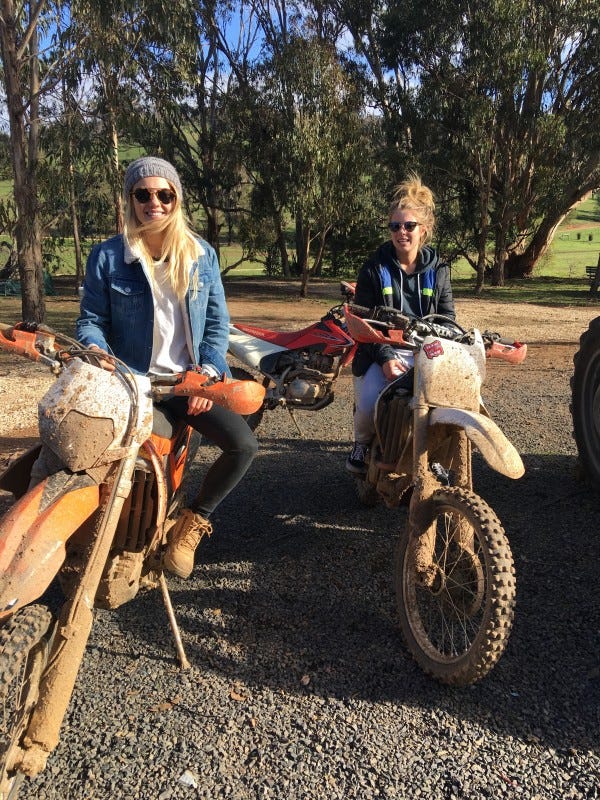 Did you like this blog? Subscribe to our newsletter to be the first to receive news from The Block! Subscribe now to receive $20 off your next order.