Josh and Elyse are about to start their next reno project
We can't wait to see what they do next…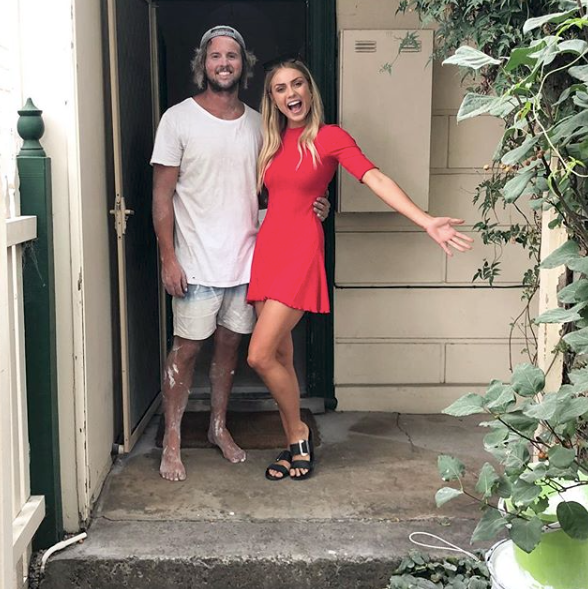 Photo courtesy Josh and Elyse Instagram

Last time we chatted to her, Elyse admitted she and boyfriend Josh were in no hurries to get stuck into another full-blown renovation after their massive Block victory in 2017. Exhausted from their experience on the show, the couple were content to enjoy the summer and wait around for a while before embarking on their next project.
But what a difference a bit of a rest and a lie in the sun can make!
Just two weeks ago the young couple from Melbourne announced they've since taken possession of a new 'fixer-upper' in Melbourne - and are raring to get stuck into their next big reno challenge.
"When we get the keys to our new home and Joshy paints EVERYTHING white!!! Feels fresh and ready for our butts to move in YAY," Elyse posted back on Feb 22 to her 875K Instagram fans.
The couple, who wowed the judges last year with their stunning Block renovation - their home selling for $3.067 million at auction, netting $547,000 in winnings - are no strangers to putting in the hard yards.
When they began filming at the start of last year, they had only just completed a renovation of their own Californian bungalow in the inner-city Melbourne suburb of Coburg.
Just three weeks after their Block victory, their own home went under the hammer - auctioned off by their winning Block auctioneer, David Wood, for $1.63 million.
This, combined with their prize money from The Block, is believed to have helped fund the purchase of their next project home, something Josh says they've been keen to get stuck into once the dust settled on their Elsternwick adventures.
"We're going to jump into it pretty quickly; we'll probably purchase in the next three months and we want to do a reno that's pretty quick – looking at a six- to nine-month turnaround," he told Domain at the time.
"We've got so many different designs and ideas that we haven't even used on The Block yet, so we want to showcase to everyone what we can do again, but maybe even on a bigger, grander scale, even though The Block was huge," Elyse said.
The couple, who have been dating for five years, can't wait to get stuck into their next big reno - as a team.
"We got through the toughest challenge we have faced yet, side by side," Elyse posted on Valentines Day, in a sweet post dedicated to her other half.
"We are a team, we are forever dreaming, we are together always and forever."
Aww, you guys!
We can't wait to see what they do next.

"Yesterday from heels to jack hammering up the backyard! You gotta do what your gotta do"
Video courtsey Elyse's Instagram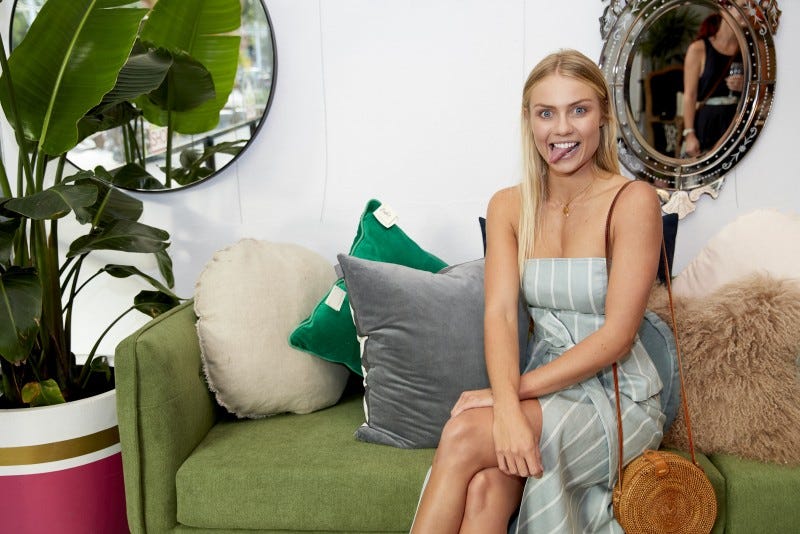 Elyse testing out a new couch at the Pop Up Block Shop in St Kilda?!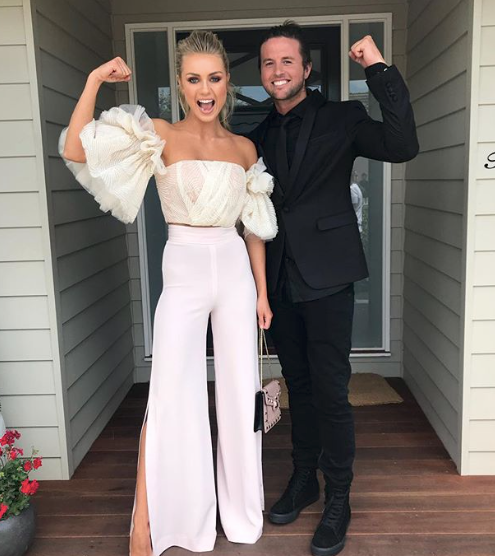 We know these two have the muscles to make whatever they touch succesful!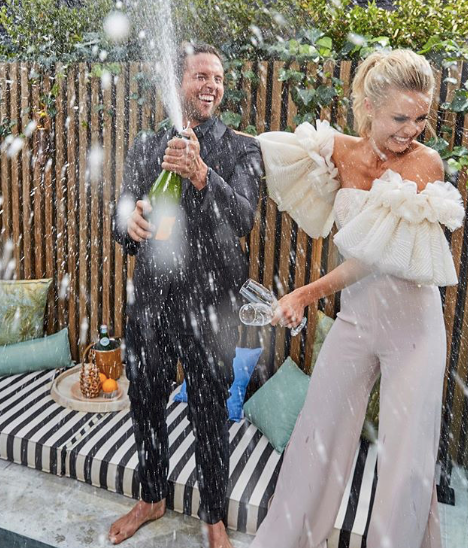 We are sure Josh & Elyse will be popping bottles again soon once this next venture is completed...good luck guys!
Did you like this blog? Subscribe to our newsletter to be the first to receive news from The Block! Subscribe now to receive $20 off your next order.