Stylist Kylie Tyrrell of Gold Chalk Interiors recently attended Josh and Charlotte from The Block's guest talk at Coco Republic Design School in Sydney. Here she reports back on their top tips for renovating success: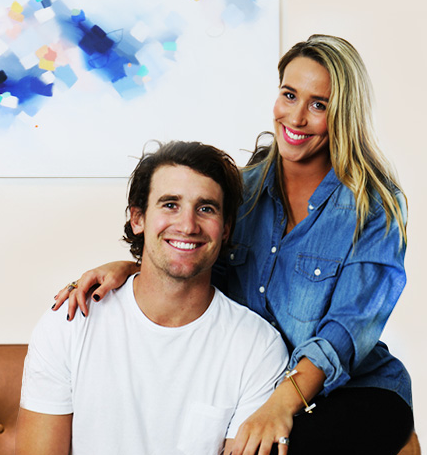 1. Location is paramount, buy the best you can afford.
2. Try to minimise any structural changes: knocking out walls costs a lot of money.
3. Try to maximise all living spaces and make sure they all connect. If you can and have the space, add stools to the kitchen bench. The kitchen is now another living space!
4. Invest in kitchens and bathrooms.
5. Save money on laundries — especially if, like theirs on The Block, it's hidden out of the way.
To read the entire post, head over Reno Addict! Or to shop Josh and Charlotte's style, click here.