Jimmy and Tam get the last laugh for their most controversial decision.

When Queenslanders Jimmy and Tam decided to leave out a dining table in their house build, The Block erupted.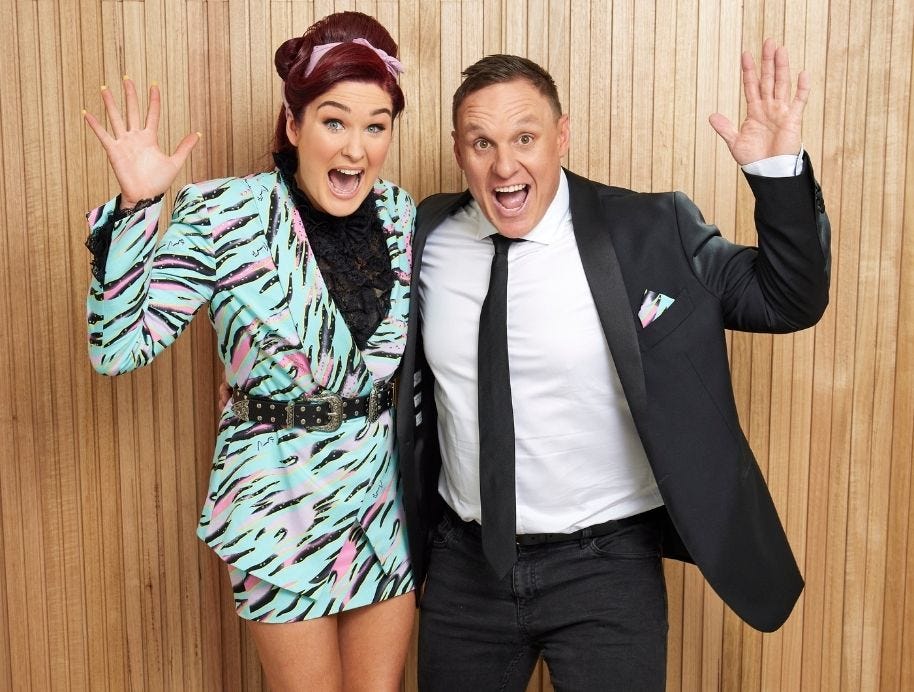 2020 Block winners Jimmy and Tam walked away with the biggest amount of prize in the show's history.

"It's a massive, massive misstep!" declared judge Darren Palmer.
"This is a disappointment," added Neale Whittaker.
"What were they thinking???" asked Shaynna Blaze.
What they were thinking, Jimmy explained over and over as the controversy continued, was simply that they didn't have a dining table in their vision of what the space should look like.
And fortunately for them, that was a vision shared by the most important person in their Block journey, the woman who eventually bought their home.
Within minutes of winning the auction for The Junction, Jimmy and Tam's 1950's inspired corner house, new owner Emese Fajk declared she agreed that the space was perfect as they'd presented it.
And the only major change she'd be making to the place? She'd be getting rid of the beautiful, but in her eyes unnecessary, dining table Jimmy and Tam added in after the judges' comments.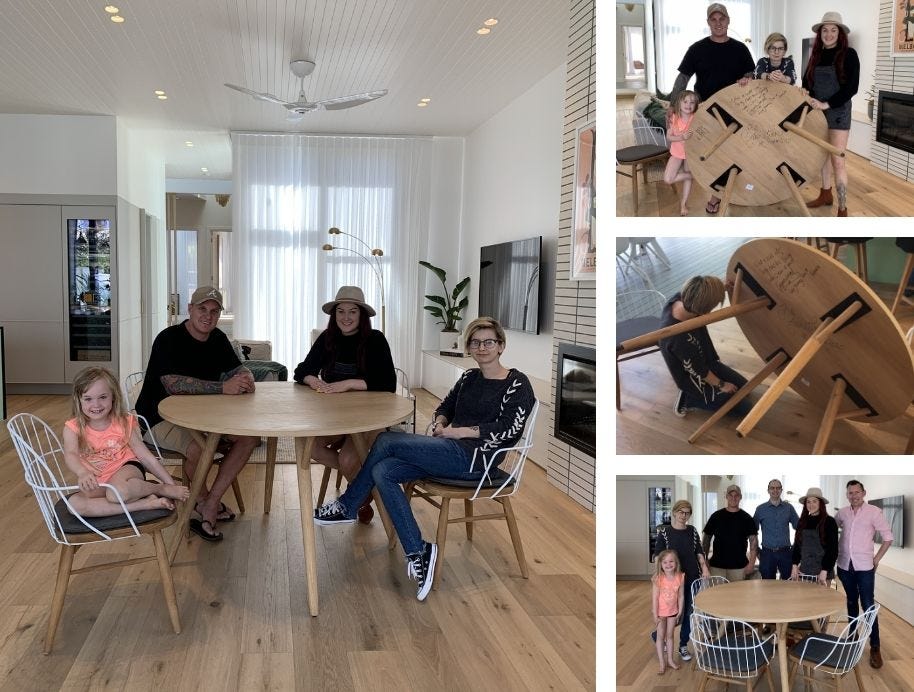 Emese has kindly offered to auction off the table and give all proceeds to charity.

"It's amazing," Jimmy says. "We got a lot of heat for not putting a dining room table in, it was coming in hot left right and centre.
"But having the new owner not wanting that dining room table in there is just amazing! It's vindication that we did make the right call."
Even better, Fajk has confirmed she'll auction off the Freedom Piccolo 120cm oak dining table with Eden dining chairs from Satara valued at over $3,500 with the money split between her favourite charity, Frontyard Youth Services (part of Melbourne City Mission) and Jimmy & Tam's suicide and mental health charity This Is A Conversation Starter.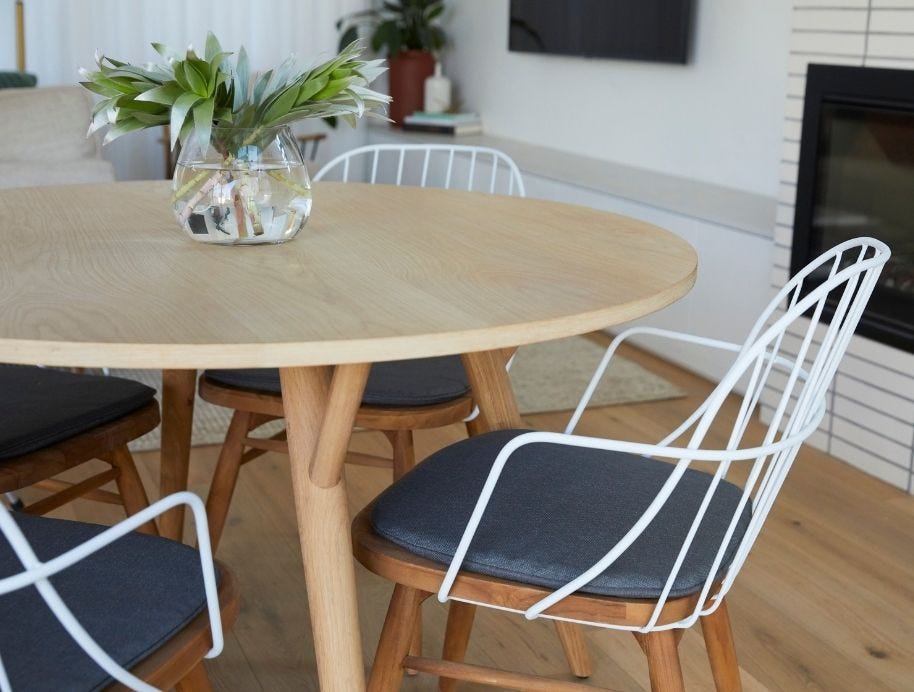 The dining table and chairs are valued at over $3,500 with the money split between two amazing charities.

The auction will begin Thursday 3rd December at 7 O'Block at The Block Shop Instagram page.
"They're two amazing causes working on two very important issues that need to be addressed so this is just great news and we're really grateful that we can help," Jimmy adds.
And the judges who said it was a design flaw that could cost the pair a win?
They're happy to admit in this case, there was a buyer who proved them wrong.
"It's so funny!" laughed Shaynna Blaze.
"Good on Jimmy and Tam," she says. "They stuck to their guns all the way through the whole competition, they stuck to their vision and they got that one right, so kudos to them."
Adding a dining table is still advice the judges will be giving, Blaze says, but she's very happy that in this case it worked out perfectly.
"You've got to be really careful with things like that, you've usually got to tick a few conventional boxes in living, dining and lounge areas and then let the buyer make up their own mind.
"Obviously with this buyer, it worked in their favour and good on them!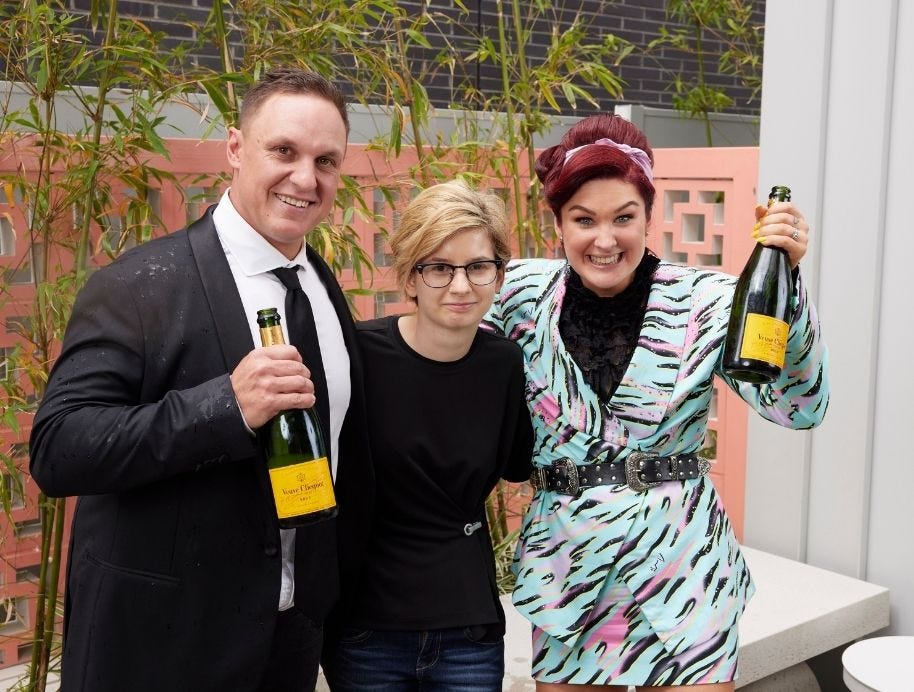 Emese, a cybersecurity specialist who fell in love with what Jimmy and Tam created.

The fact the table will help raise money for some worthwhile charities makes the room reversal even easier to accept, Blaze admits.
"Jimmy and Tam supported their cause (Trademutt and This Is A Conversation Starter) right from the start and look what's happened they're not just raising awareness they're raising money through this auction as well which is just mind-blowing and it shows how good they are as people.
"It's great that the table will be sold off for charity, I think it's fantastic."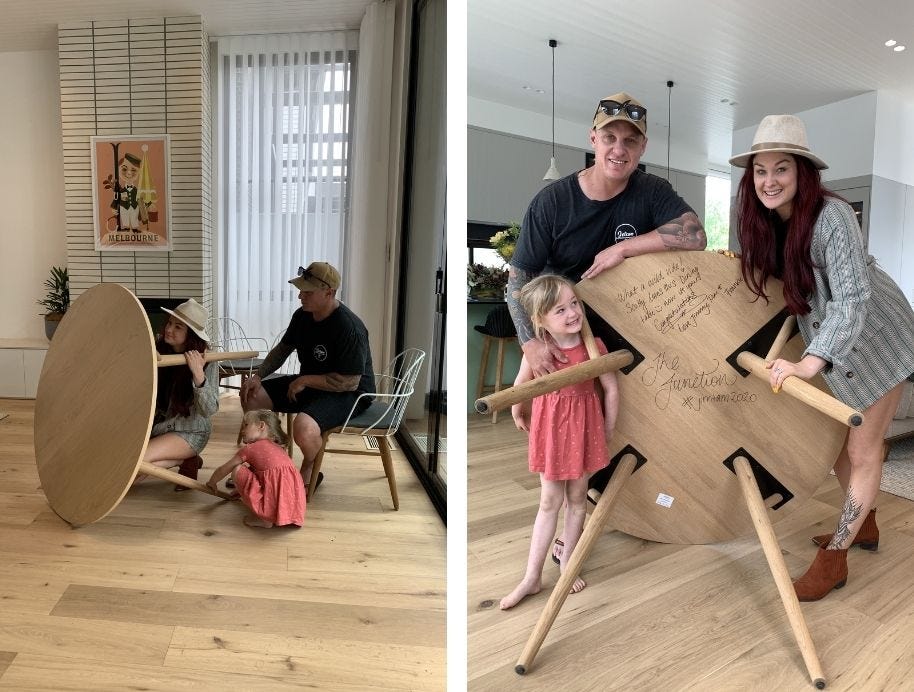 Place your auction bids HERE!

* The auction will on @theblockshop Instagram from 3rd Dec 7 pm until 7 pm Saturday 5th Dec 2020.

Block winners Jimmy & Tam post-auction interview HERE

2020 Block auction results and photo highlights HERE

Take a look back at Jimmy & Tam's completed rooms HERE