Block favourites Jesse Raeburn and Mel Manson take on their next challenge, parenthood!
At The Block Oslo, Melbourne contestants Jesse and Mel proved themselves fan favourites with their non-stop enthusiasm and unbeatable drive as they built their beautiful home.
And now the pair are looking forward to putting all that energy into their next project – building a family – with news Mel is expecting their first baby!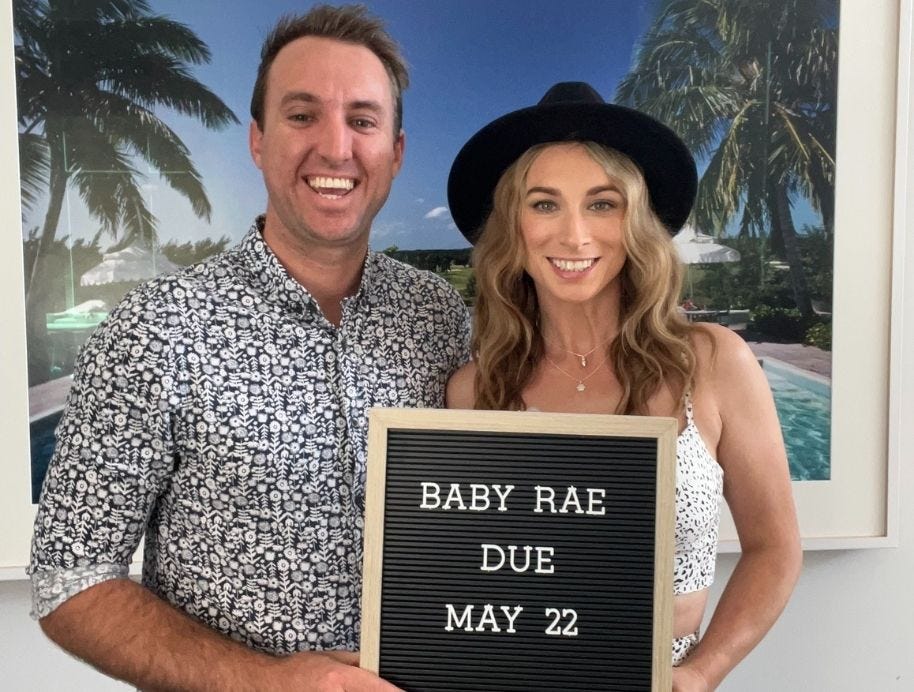 Jesse and Mel are looking forward to their next project - a baby due in May 2022.

"I'm pregnant!" an overjoyed Mel, 33, tells The Block Shop, "We found out a couple of weeks ago but with everything going on lately we decided to keep the news under wraps until the time was right… and that's now!"
That "everything" was of course The Block Hampton, where Jesse was involved once more with helping a local team's dreams come true.


"I'm pregnant!" an overjoyed Mel, 33, tells The Block Shop.

After joining the Block family in 2018 as agent and auctioneer for Gatwick contestants Courtney and Hans, Jesse returned with Mel to be contestants at The Oslo in 2019, then the pair were back again in 2020 as all-stars to help Sarah and George, with Jesse once again also acting as agent.
And for 2021, Jesse came back again as Melbourne couple Tanya and Vito's agent and auctioneer, closing the sale at a huge $3,800,000.01 to entrepreneur Danny Wallis after an epic auction to secure the couple a profit of $400,000.01.
The run up to that day was all very hectic, says Jesse, 31, and just didn't feel like the right time to make their own news known.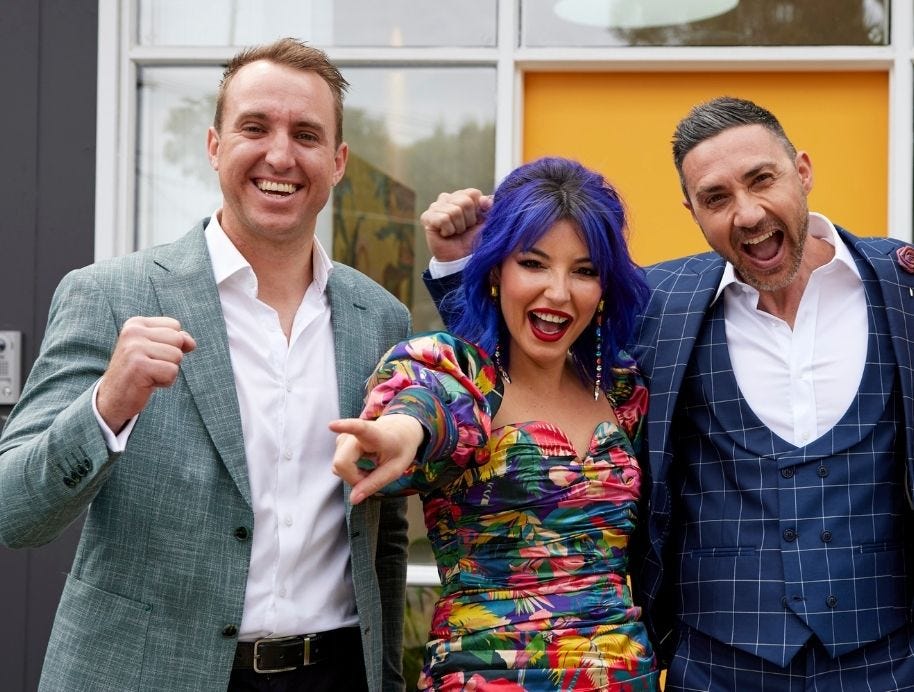 Jesse showed us his incredible auctioneer skills selling Tanya and Vito's Block for $3,800,000.01 securing them a profit of $400,000.01.

"I was already so anxious about the Block auction plus I didn't want to take focus off Tanya and Vito," he says.
"On the day everyone was already asking where Mel was, the last thing we would have wanted was people saying: "OMG, you're going to be a dad? How's Mel, How's the baby?" so we just kept a bit quiet. Until now!"
"We are so, so excited," Mel says.
"We've always wanted a family one day and to be heading into that adventure now, we just can't wait!"
It's the next step in a long romance that started when the pair were in high-school on The Gold Coast, Jesse says.
"We had the same group of friends and used to see each other out all the time, but it wasn't until I moved to Melbourne in 2017 and Mel was already here that I asked her out," he explains.
"Facebook offered me one of those "friend suggestions" with Mel's name and after a bit of liquid courage I sent her a message asking if she'd like to catch up for a drink and a game of pool… and we've been together ever since!"
But of course, starting a family isn't the only thing on the powerhouse couple's plate. They've also just started the renovation of their new home in Melbourne, which means they now have a very definite deadline to finish everything before the baby arrives.
"We've got a Block style deadline," Jesse says, "But we love a deadline and we'll get there. And at least there's no Keith and Dan to hold us up along the way!"


"This bub will be talking before it can walk, for sure," Mel tells The Block shop.

Which brings the couple to the next big question in their lives, what to call the baby?
If it's a girl is there a chance of a new Shaynna or Shelley joining the family? Or if it's a boy, perhaps a Scotty or Keith?
"Jesse, keeps pushing that we should call the baby Jesse, because that works for either sex," Mel laughs, "That's so Jesse, but no… I can't see that happening!"
It's a sure thing their baby will already be taking after their dad anyway, she adds.
"This bub will be talking before it can walk, for sure!"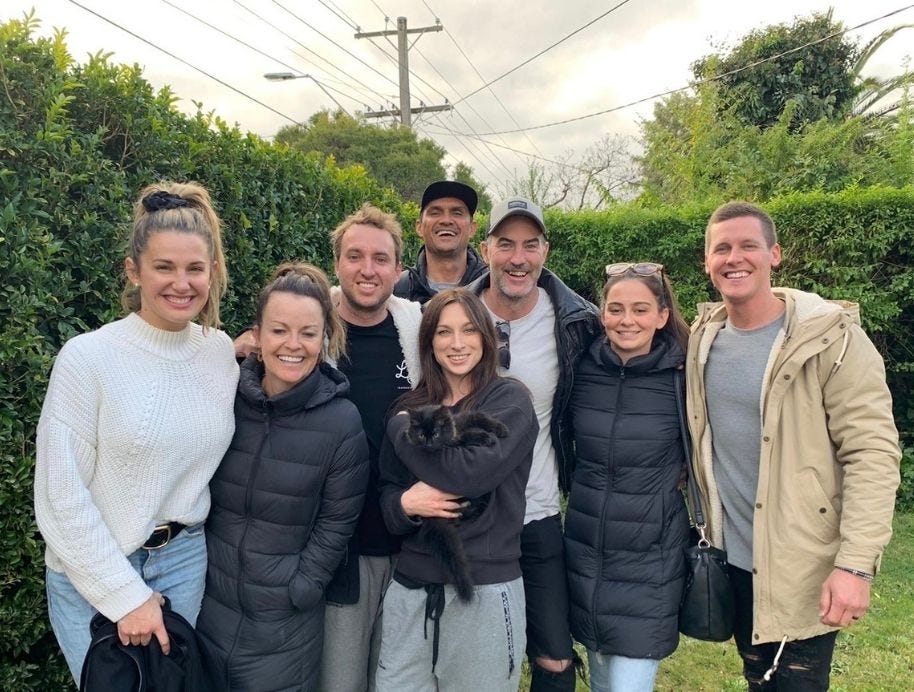 I can only imagine the baby excitement and joy coming from this tight-knit Block crew!

You can be that these Block besties were the first to pass on their congratulations and excitement along with The Block Shop family to Jesse and Mel. We are so happy for you both!
Thank you Jesse and Mel for sharing your special news and images with us xx