Two teams, six weeks, eight couples, twelve massive renos, and it's all come down to this: Redbacks Jess and Ayden are our first-ever Reno Rumble champions, winning a Mazda CX5, a whopping $50,000 for themselves, and an extra $50,000 for their chosen charity, Two Little Boys to Avene.
"This is amazing!" Jess tells The Reno Rumble Shop, beaming. "What's most important about this win is, we're able to help another family."
Two Little Boys to Avene raises funds to help twin brothers Matthew and Harry suffering from severe allergies and eczema. The boys require constant monitoring and extensive medication, and depend on prescription formula for 99% of their diet. The aim of the charity is to meet the costs of caring for them, and minimising their discomfort and pain.
"We'll look back on all of this and remember how ridiculously tired we were," Jess adds, "but we'll never forget being able to help a family in this way. It's just incredible."
Relive Jess and Ayden's Reno Rumble journey: Browse their shop now.
Blue Tongues Carly and Leighton may be runners-up, but you can't wipe the smiles from their faces. They're adding $25,000 to the $10,000 they've already raised for their charity, Kids Under Cover, and they're walking away with $25,000 for themselves.
"It's been incredible, such an amazing opportunity," Carly says. "And it feels so great to help Kids Under Cover, that's $35,000 for them now. We are absolutely thrilled to bits, and really, really happy for Jess and Ayden."
Kids Under Cover aims to make a lasting difference in the lives of young people at risk of homelessness.
Relive Carly and Leighton's Reno Rumble journey: Browse their shop now.
Touring their finished houses this week, it's clear, regardless of the result, we are amongst Australian reno royalty.
Coming from one point behind, Jess and Ayden gave it their all in the tail-end of the competition. To meet their "classic contemporary with a touch of plantation" brief, they connected the in- and outdoor spaces with a sophisticated open-plan renovation.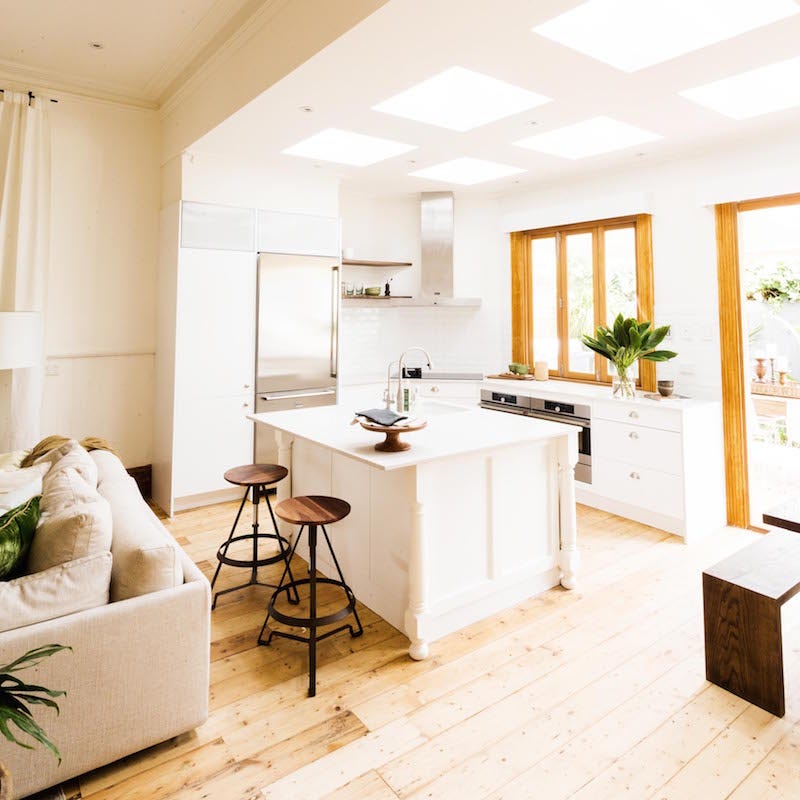 Their furnishings in the living room were superb. They cultivated the right look, with their choice of Limpopo side table and brass floor lamp, without compromising comfort, including a three-seater sofa and an armchair that would both feel at home in any space.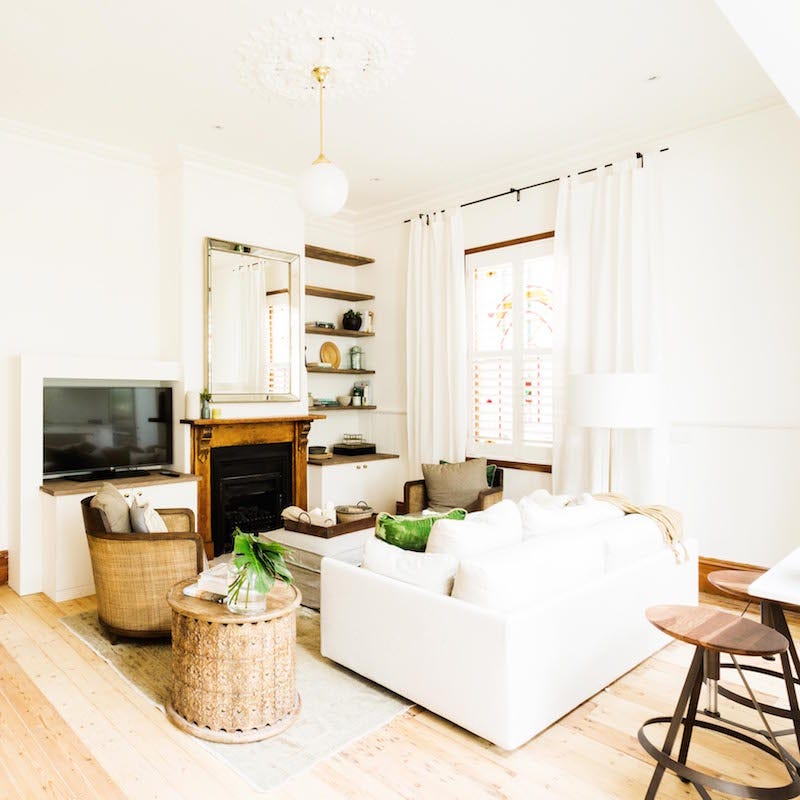 To borrow the judges' word, it was a "masterclass".
Crisp and clean, Carly and Leighton's house nailed their "Contemporary Australian" brief. Better yet, it felt like a home. Carly tells us they worked hard to make it an "entertainer's paradise", and it shows.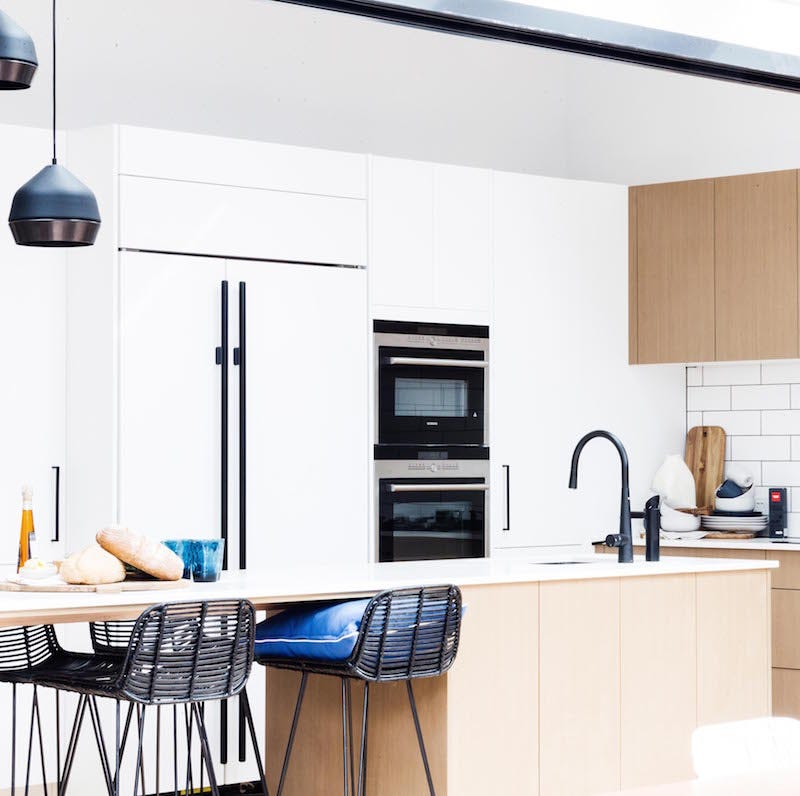 "We love it, we absolutely love it," Carly says. "I'd move in there tomorrow."
And we don't blame her!
Their sofa and coffee table were stylish choices, and the colour palette helped tie it all together. The judges singled out their artwork, a photographic print, saying it was spectacular.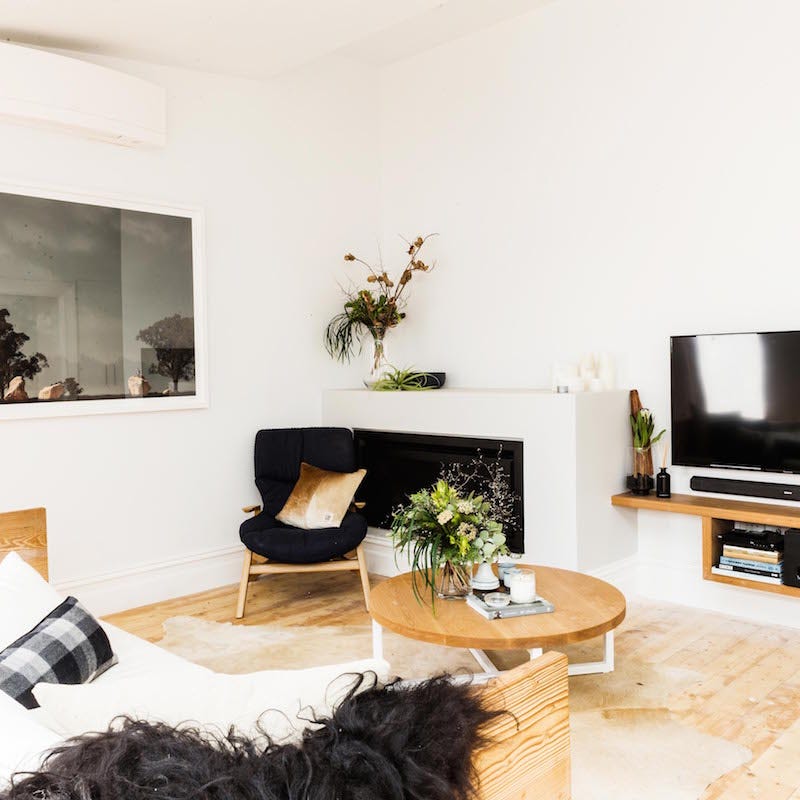 You can't build an entertainer's paradise without a kitchen, and the judges thought theirs was an absolute ripper. Emulate their look in your kitchen with these stunning pendants and bar stools, available now.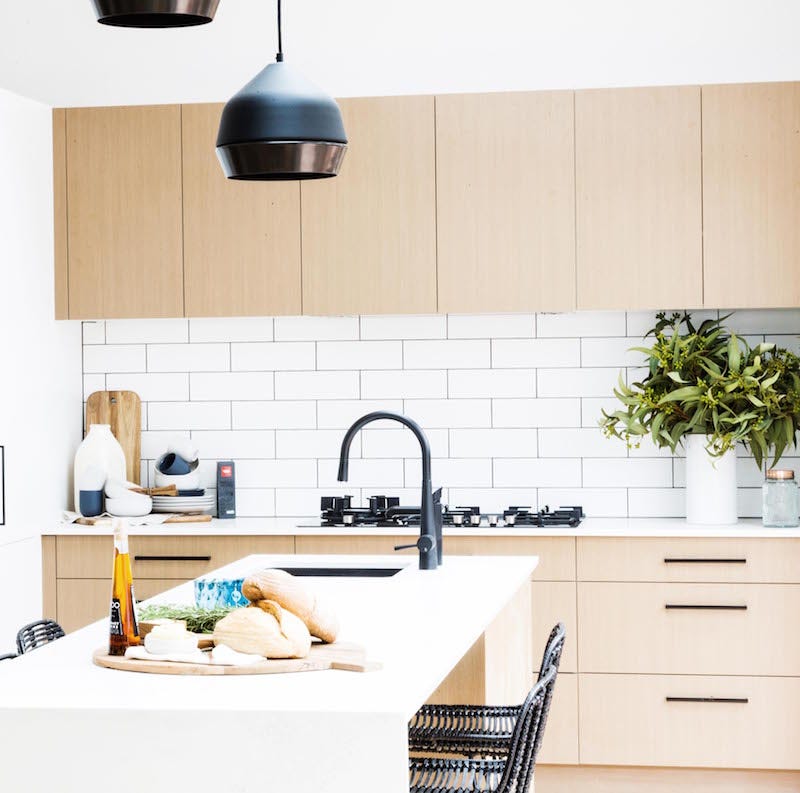 Looking back on this reno, and the eleven houses that came before it, Carly smiles.
"When I think about Reno Rumble, I'll remember all the good times and all the good people we've gotten to meet along the way," she says.
The first-ever Reno Rumble may be over, but we're not going anywhere. Revisit your favourite Reveals from The Block and Reno Rumble, borrow the style of your favourite couples, select from your favourite brands, browse our curated area-specific collections, take advantage of our exclusive offers, and for a touch of guidance, return here, to our exclusive blog.