We say goodbye to Redbacks Ben and Jemma, whose remarkable living and dining room transformation wasn't enough to save them from Elimination.
"We have no regrets at all!" Jemma tells The Reno Rumble Shop.
During their time on Reno Rumble, she and Ben haven't shied away from bold renovations and original styling choices. They're in their element. After all, this is the same couple who once cancelled their honeymoon to appear on a reno reality show.
That's not to say the experience hasn't been challenging…
"Oh, this week's rooms were really hard for us," Jemma confides. "We had one of the hardest briefs with our bedroom, which was a bit of a struggle for me because I couldn't channel my inner-Kate Moss, and then later on with our family room and dining… We were really happy with how it turned out, and we were glad we took that risk in the competition."
Their Mid-Century Modern American brief was a curved ball, and their decisions were informed by their homeowner gift: the dining chair.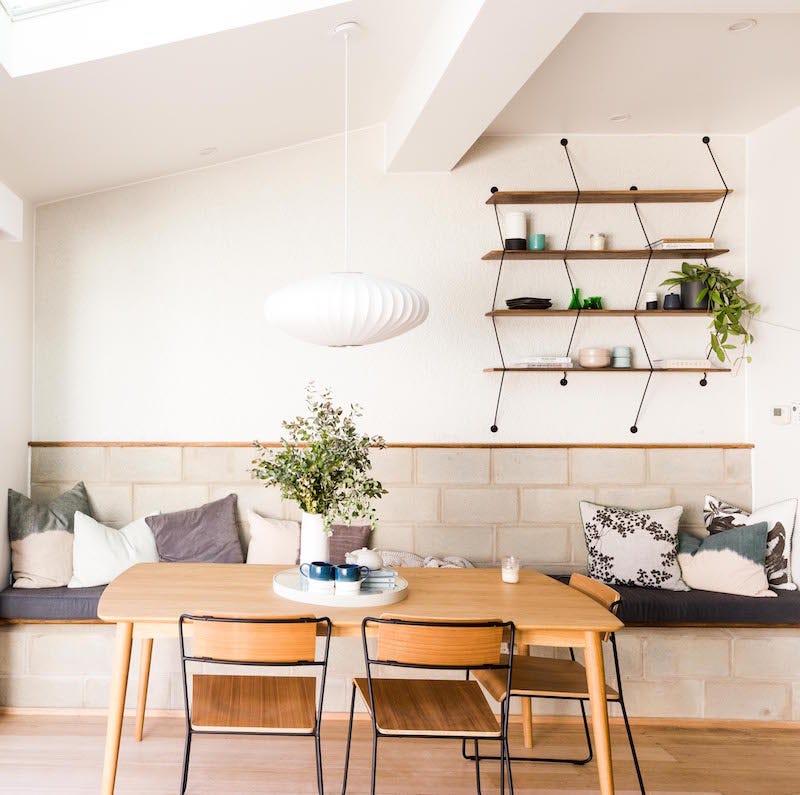 "I just love the whole timber look, and its feel was perfect for the space," Jemma says. "I had to purchase the whole set."
The chairs were paired with a matching dining table.
To lock down the Mid-Century Modern American brief, Jemma looked to the quintessential Mid-Century Modern Americans for guidance: the Bradys.
"I picked the loop and loop rug because it made me think of The Brady Bunch, and I felt that was the perfect fit, and I'd never seen anything like it before. I decided to run with it."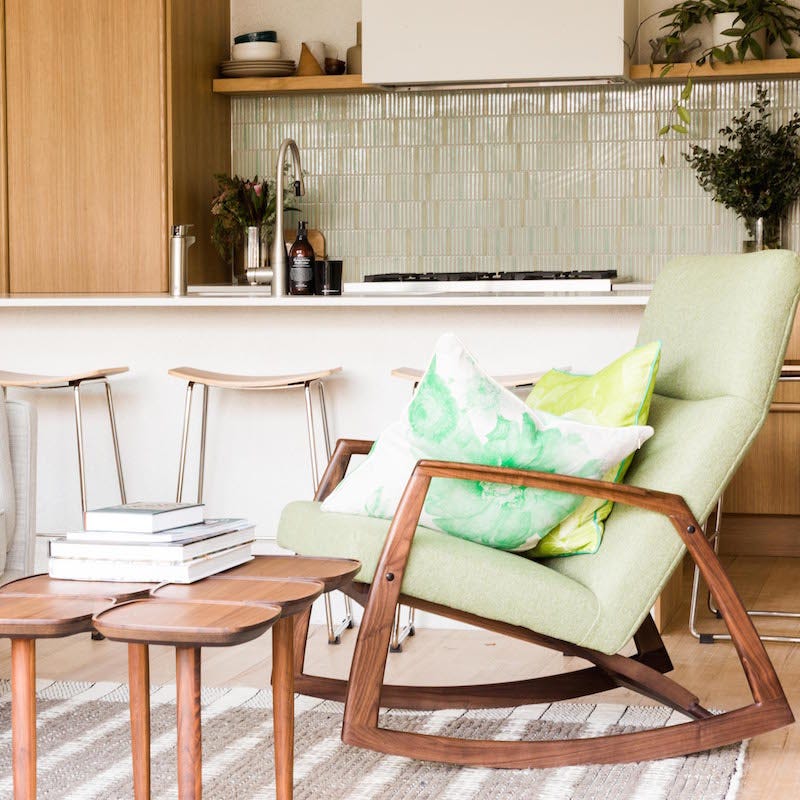 For the same reason, Jemma ran with the coffee table.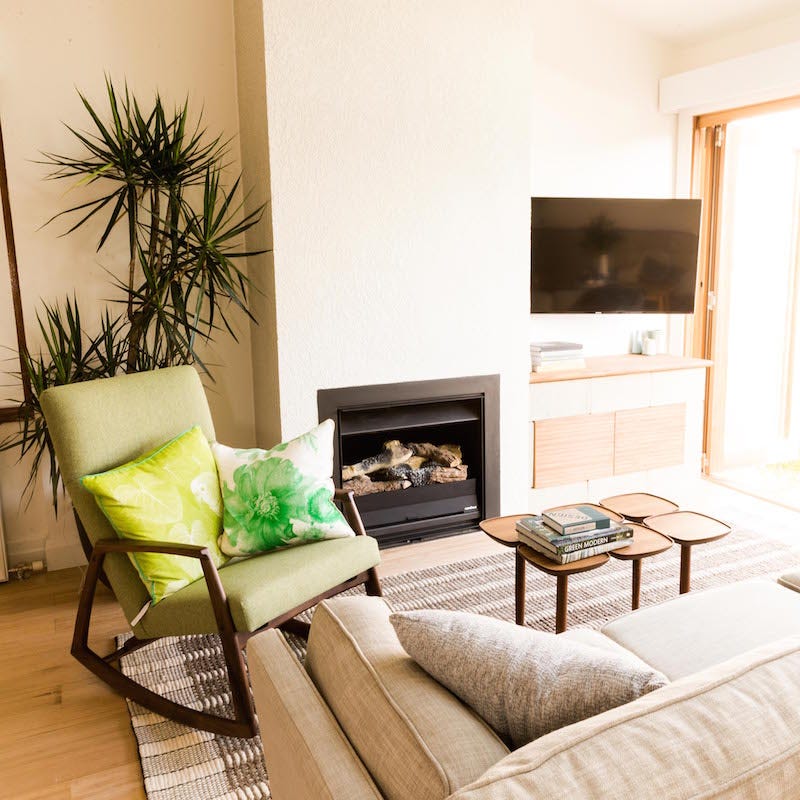 Their pendant light selection this week was a by-product of having to research their brief.
"I was doing a lot of research into Mid-Century Modern," Jemma says, "and this was the one pendant light that always came up. I couldn't look past it."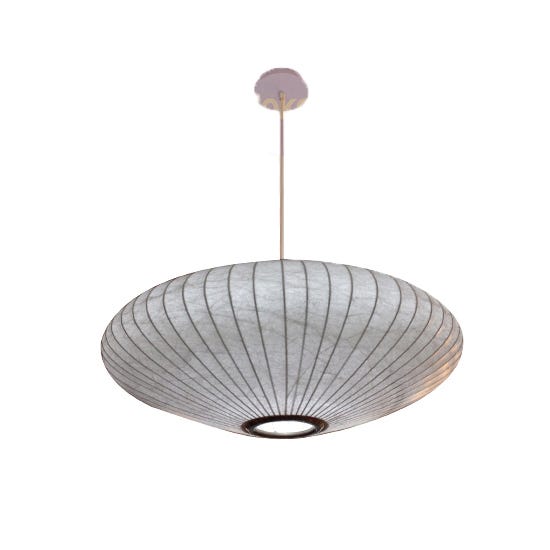 If you can't look past Ben and Jemma's Reno Rumble selections, you can browse their section of the store now.
"We loved having the chance to renovate for TV again and see how much we'd improved," Jemma says. "It really reassured me how strong Ben and I are as a pair. We don't fight, really, and it made our relationship stronger.
"Ben said it made him realise how short a fuse I have after having a baby," she adds with a laugh.
Redbacks House Captains Josh and Jenna presented a beautiful kitchen, and while it didn't quite meet their Mid-Century brief, it was kitchen we'd all be happy to call our own, featuring a striking set of stools and their coolie pendants.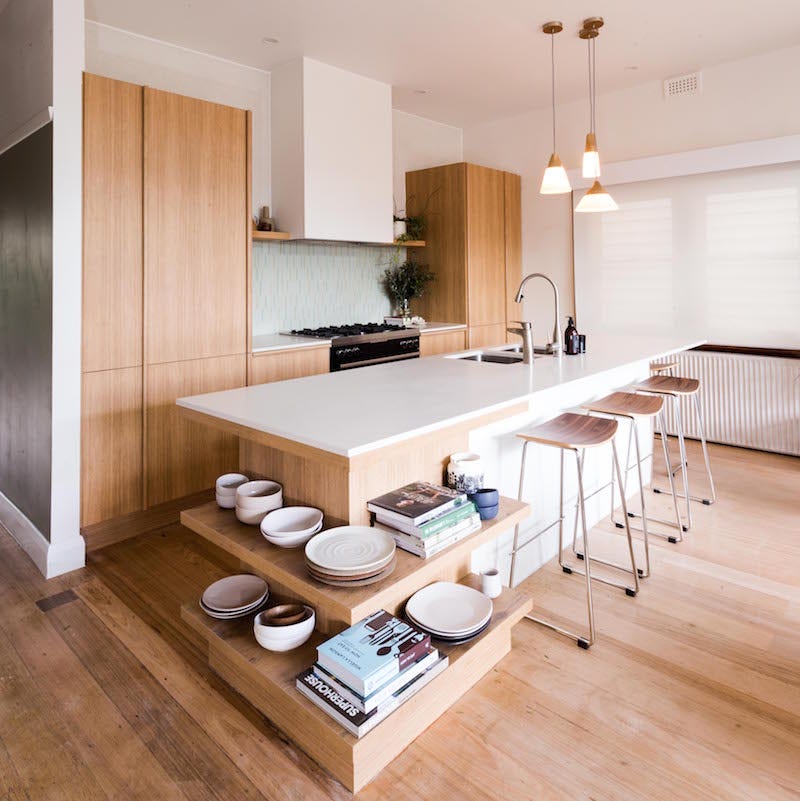 Kyal and Kara's bathroom was full of risky choices that the judges embraced. It was a functional, well-styled space. For tips about your bathroom, browse our bathroom section now.
Blue Tongues House Captains Carly and Leighton drew the judges into their kitchen with their pendant lights. Draw more eyes with our selection of lighting.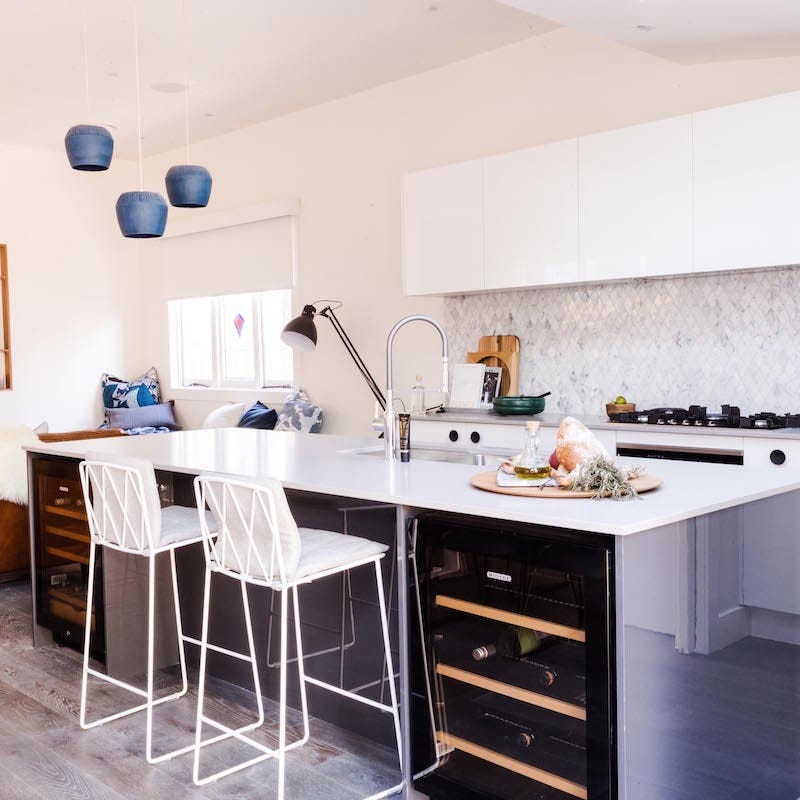 Ayden and Jess's lounge room was a big hit with the judges thanks to their keen styling eye. Their sheepskin throw and floor lamp are in stock.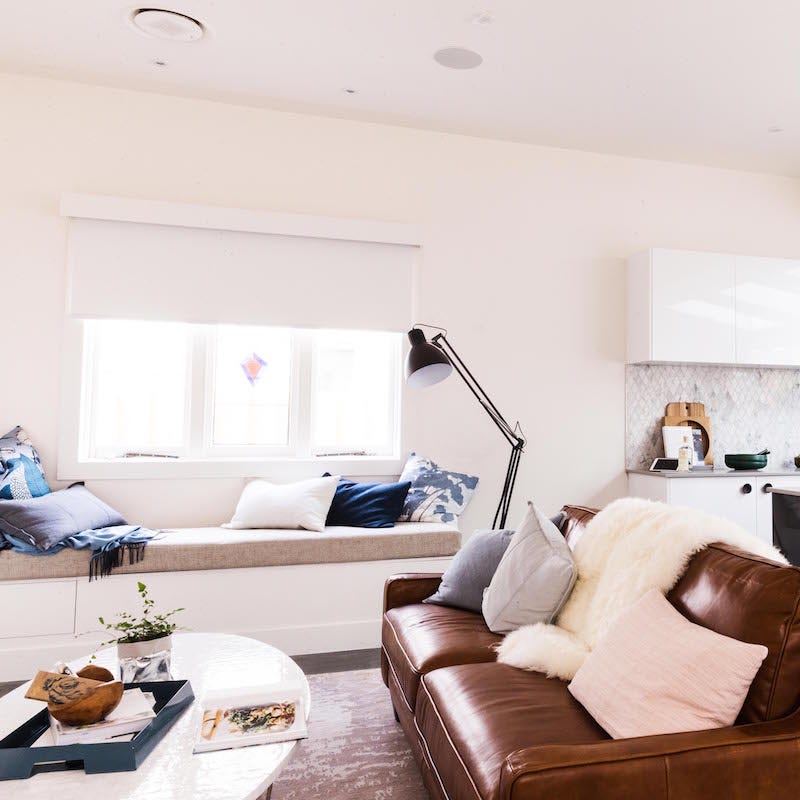 We are getting very close to discovering who's the greatest renovation couple in the country – will they be Redbacks or will they be Blue Tongues? Browse the shop and make your predictions!