Starting their own business has been a steep learning curve for two-time Block competitors Alisa and Lysandra Fraser, who say it's only through learning from their mistakes that they've been able to achieve success…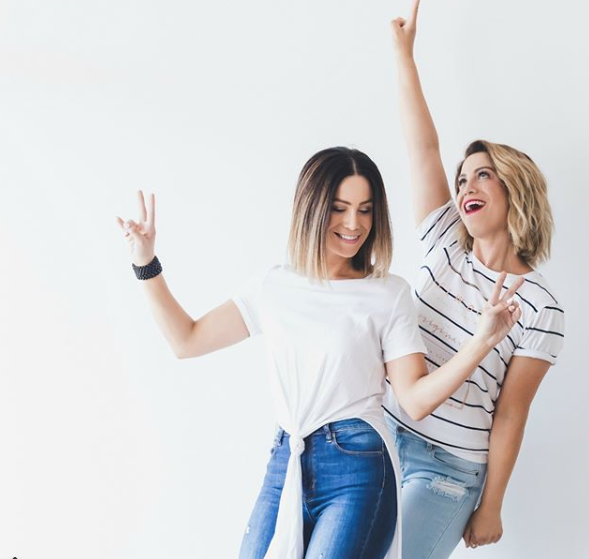 Back in 2013, Alisa and Lysandra Fraser, two policewomen from South Australia, had never even renovated a room. Fast forward five years, and they are now two of the best known interior designers in the country, recently expanding into the commercial fit-out sphere, through work with global petroleum company, Caltex.
Their rise to the top has been meteoric - but not without its fair share of bumps along the way.
"It's been such a rollercoaster - that's for sure," says Alisa, who is speaking to us from her home-base of Adelaide.
"We finished Dux House (the second series of The Block, which the twin sisters completed in 2014, picking up $616,000 along the way) and then got pulled left, right and centre, not knowing which way to go.
"We started an online homewares store, which was so consuming. And then we started our interior design business at the same time."
The girls hit the ground running, picking up private design jobs, whilst attempting to launch their site. It very quickly became too much.
"At that time, it was all about learning as much as we could about everything - all at once," Alisa explains. "How to run a website, social media, and then obviously the business side of everything as well.
"It probably, really, took us a good three to four years until we were completely 100 percent confident."
It took Alisa falling pregnant in 2015 to persuade them it was time to scale back.
"Around that time, I'm not even kidding, I was up working till 1.30am every single night - for three years," she says. "It really started to take its toll. For both of us. And I think we both had massive burnouts."
In an attempt to reclaim some of their work/life balance, the girls began to cut back on their workload. They also let go of four of their full time staff members.
"It just got to a point where it was like, 'This isn't worth it,'" Alisa explains. "You become so unproductive, because you walk around like a zombie and you don't know anymore what you are thinking.
"We got rid of our online store, and now we only sell rugs and artwork. We have a full time assistant who manages all of that now."
Now they just take on projects they feel they can manage, and cherry pick their clients. They've just begun work on an extensive renovation project on an old Victorian terrace in Albert Park, Melbourne, filming the process for an online series.
"We are really specific about what we take on now," Alisa says. "Which is a nice point to be at.
"Obviously, in the early days, we had to take on anything that came our way, because we were learning. But we're finally at a really nice spot where we probably knock back about 95 per cent of our work, because we just don't have the time."
Alisa says she couldn't be happier with where they are at - and she still pinches herself that The Block made it all happen for them.
"I think this every single day; just how lucky we were to be picked," she says. "It's taken us a good three or four years to find our feet, but now we feel really confident."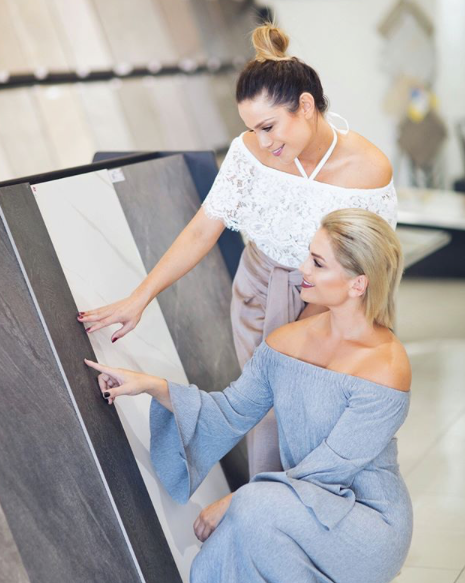 "When you both agree on a design mood board from the get-go; no questions, no debating!"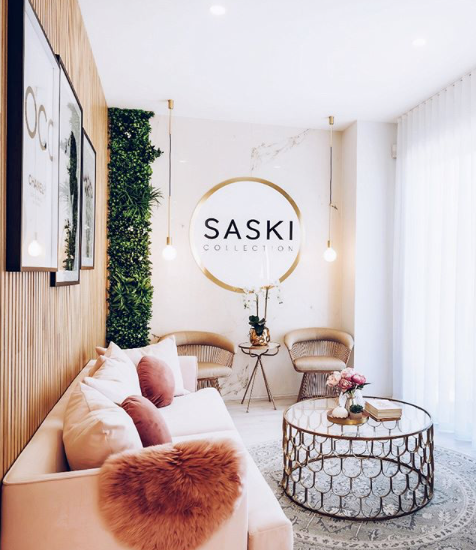 "Blush pink, gold, brass and greenery! A mix made in interiors heaven for our client Saski Collection. This was a design project with serious feminine factor!"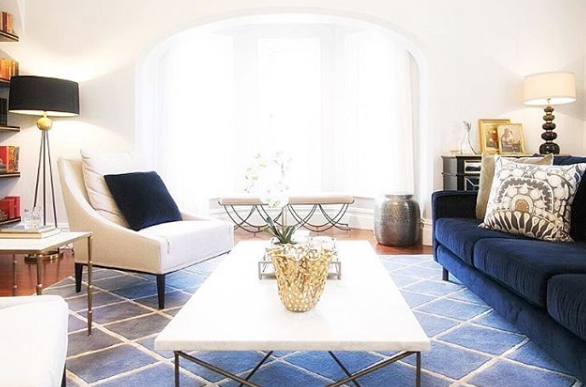 "We loved creating this formal lounge room in this stunning 1890 Bluestone Villa here in Adelaide. It definitely helps having good bones to work with"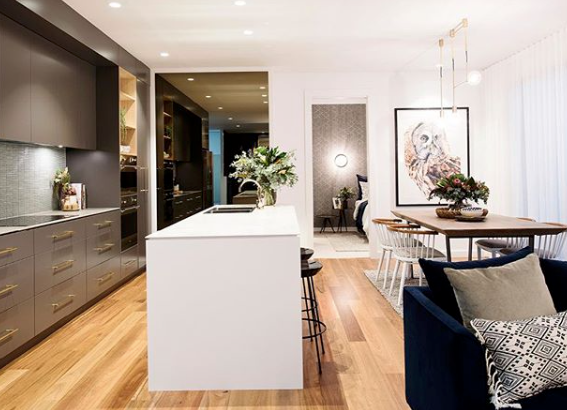 "TBT to this display apartment we designed for an Adelaide developer earlier this year"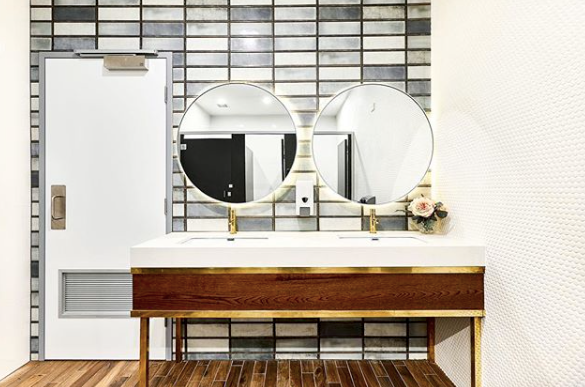 "Who hates the idea of using a public toilet? Don't worry, we've gotcha back! All you have to do is head to the Caltex Altona North @thefoodary, and check out the female/ male toilets and diner area we designed for this commercial space. If only all public toilets were this glamorous right!"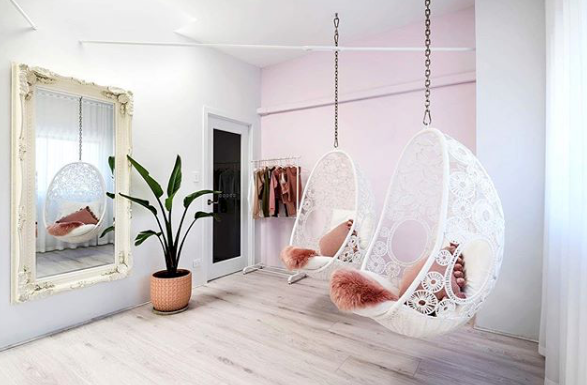 "A chill out zone we designed for the lovely ladies at the @saskicollectionHQ. Friday night hangs have never looked so inviting!"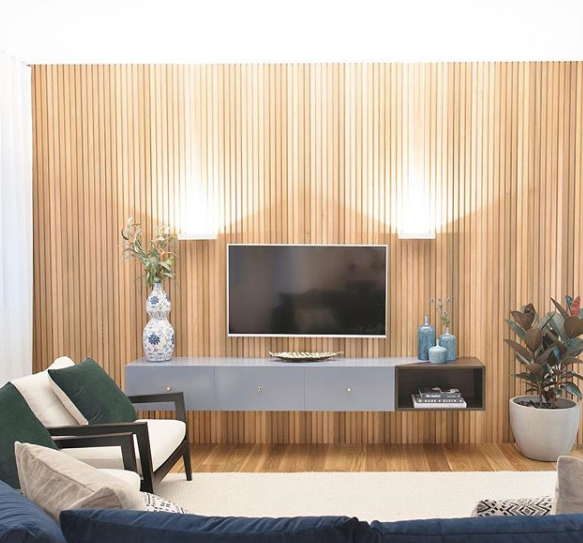 "Without enough textured elements, a space can feel cold and sterile! By adding a variety of different textures to your room you will create visual interest,a room that feels cozy and a room that most importantly feels complete! Featured here is the living room we recently completed on our #minnoapartments project."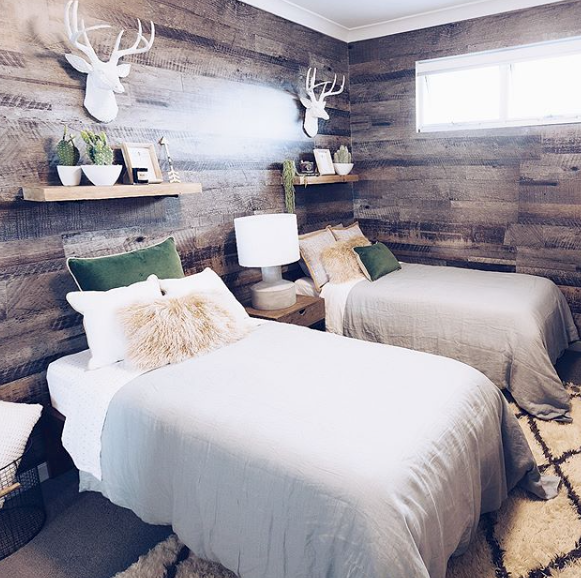 "Forget the action figures, the clutter and the mess. A well designed boys room can be stylish and functional and still match the design brief of your home. It's tranquil and earthy, making sure they will get many more years out of it."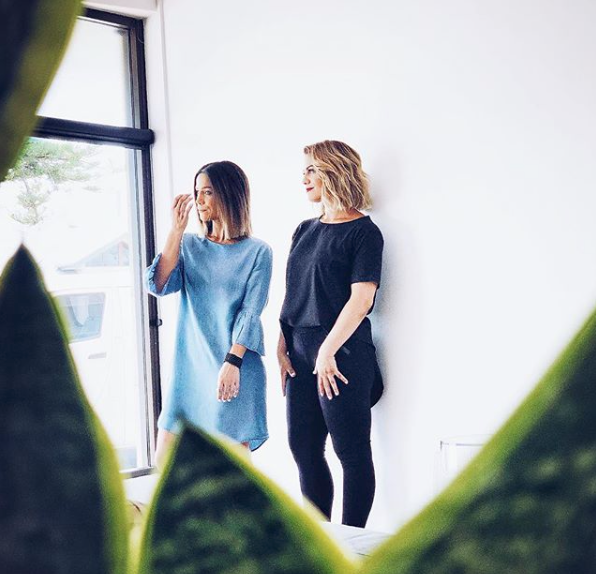 Photo's courtesy: Alisa and Lysandra Instagram.
Thanks girls for sharing some of your recent work with us and we look forward to seeing your exciting future projects!

Did you like this blog? Subscribe to our newsletter to be the first to receive news from The Block! Subscribe now to receive $20 off your next order.