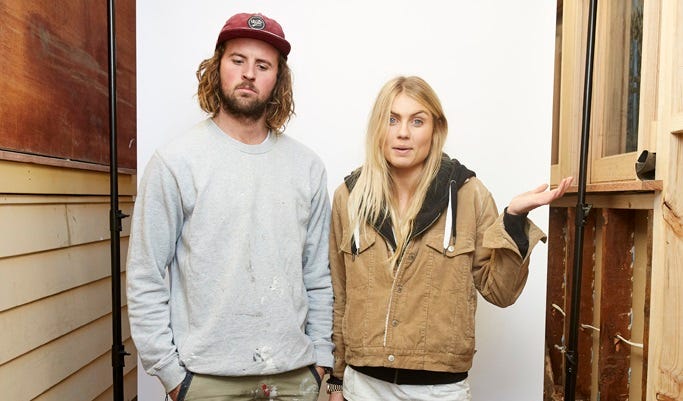 The judges loved the Studio space presented by Perth couple, Ronnie and Georgia. Styled as a multi-purpose home office, the minimally-dressed room was an instant hit with Shaynna, Neale and Darren, who saw it as a space with "great purpose; a home office that could transform into something else if you wanted it to."
They were equally effusive in their praise of the couple's transformation of their downstairs garage area, split into two with one side functioning as a work-room area, and the other as additional kid's play space.
But, it's fair to say, their verdicts were met with universal disdain from the other Blockheads - especially Josh and Elyse, who say they were "insulted" that Ronnie and Georgia walked away with first prize when their bathroom wasn't properly plumbed in.
"When I walked into Ronnie and Georgia's house, I was pretty devastated," Josh says. "Unfinished sink, no screws - you put all your effort into finishing a room the best you can, and then you walk in to find an unfinished room. That hurts.
"The quality in here is sub-par by a mile."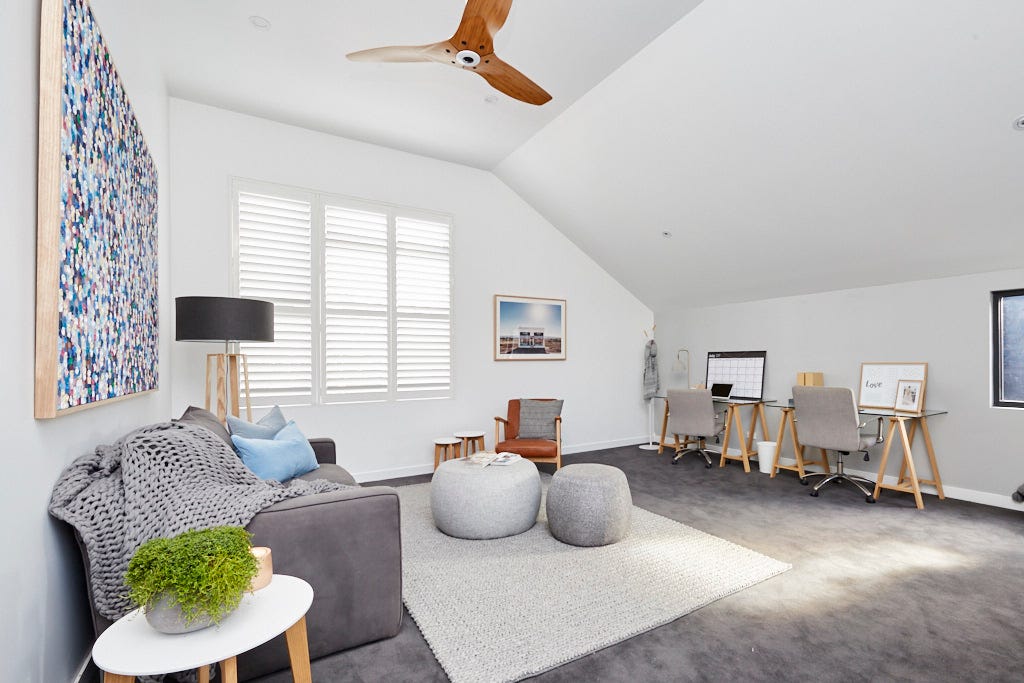 Elyse was equally as devastated, bursting into tears when Josh took her upstairs.
"It was bad," she says. "I don't like to judge other people's work like that, but I felt a number of things weren't finished.
"When you bust your guts, and then a room like this wins? It's a stab in the guts.
"Is that not the biggest insult ever? Two pissy little desks, not even custom made! No storage - it's not practical. Why aren't the judges picking up on this?"
For their part, Ronnie and Georgia are unrepentant, pointing out that they purposely presented a "blank canvas" space so that potential buyers could style it however they want.
They also point out that they won, purely because they were the only ones to go all-out and finish their downstairs spaces too - something that equated to an automatic win in Scotty's eyes, forcing him to ultimately dismiss Josh and Elyse's complaint.
"We were expecting the daggers to be out," Ronnie admits. "Poor little Joshy is just being a sore loser."
Ouch!
Did you like this blog? Subscribe to our newsletter to be the first to receive news from The Block! Subscribe now to receive $20 off your next order.