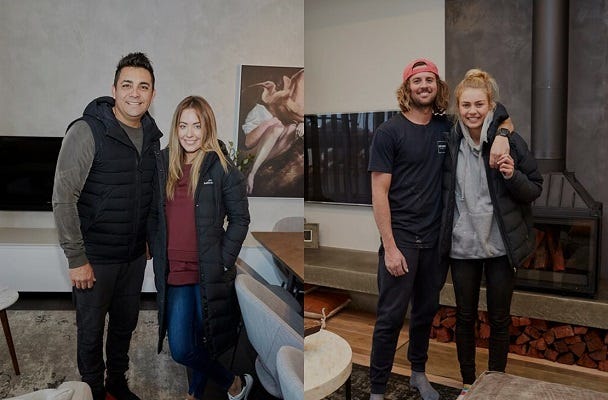 Ronnie and Georgia and Josh and Elyse - both sitting pretty on six wins apiece - both seem to think, come auction day, it will be "a two horse race" between them to take out the win.
But will their cocky attitudes see them come unstuck? Neale, for one, thinks that in terms of who could take out a win on Auction day - it's still anyone's game.
"If you are judging on aesthetics, then definitely - Josh and Elyse and Ronnie and Georgia are [definite frontrunners]," Neale says. "But Jason and Sarah are really coming on too."
Ever since they got a bollocking for their unfinished master, the Victorian couple have been noses-to-the-grindstone, going all-out to make sure they not only finish, but position themselves with the best possible chance to win.
It wasn't until Hallway week that Neale says the judges began to see exactly what they were capable of.
"That hallway they delivered is magnificent," he says. "And the only reason they didn't get a ten from me, was that it wasn't completed."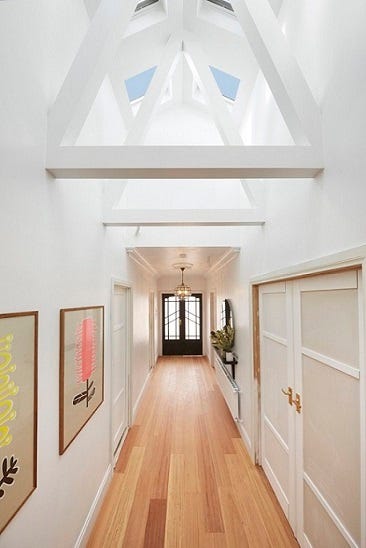 Neale says he loves the grand proportions of their house, but he equally says that it's still very much "anyone's game".
Still - try telling that to Ronnie and Georgia and Josh and Elyse. Both competitive teams are hell-bent on taking out a win this week.
"That would be the most wins, ever, in Block history," Ronnie points out.
The last couple who had the most wins - Shay and Dean on five - went on to win The Blocktagon - and $750,000 dollars. Needless to say, both teams are desperate to emulate their success.
"I hope to god we beat Josh and Elyse, especially after what has gone down the last couple of weeks," he jokes.
"It would be like, 'Ah, gotcha, suckers!'" Georgia adds.
Did you like this blog? Subscribe to our newsletter to be the first to receive news from The Block! Subscribe now to receive $20 off your next order.