Do you think you know The Block? Well think again!
This season of The Block will bring together eight of our craziest Blockheads who are willing to do it all again, all in the name of fun (and prize money)!
The Block Shop team are counting down the days until the first room reveal! We're dying to see what they get up to! With four new houses and a gorgeous new location in Sydney's Bondi… It's going to be a great ride for viewers and shoppers alike.
The Bock ALL STARS introduces:
Amity and Phil (The Block 2003)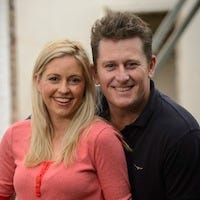 Introduced to Australia as carefree and ambitious newlyweds in 2003, Phil was in marketing and Amity, a talented singer songwriter, had aspirations of becoming a star. Despite finishing fourth behind winners Adam and Fiona, Phil and Amity took home a $60,000 profit for their efforts when their apartment fetched $655,000. Fast forward 10 years, they are now living in a rented home in the Adelaide suburbs, and parents of two children aged six and two. Winning the All Stars season means they can finally own their own home.
In 2003 their style was "Shabby Chic". We can't wait to see what they present this time… 10 years on and their style is bound to have changed.
Mark and Duncan (The Block 2010)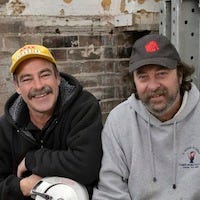 The "Two Fat Tradies", Sydneysiders Mark and Duncan met by chance in a timber yard more than 20 years ago and have been close friends ever since. They had Australia in stitches from the get-go in 2010, and with a combined total of 50 years on the tools, no one in the show's history comes close to knowing as much as they do about building. They finished fourth come Auction Day, splitting $47,000 between them. This time, they're back with something to prove.
The rumor is that they've been doing a lot of research so they don't run into trouble with the judges again. So the question is, where will the two tradies shop?
Josh and Jenna (The Block 2011)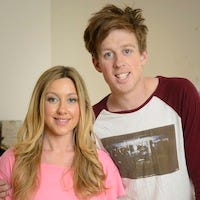 The youngest contestants in The Block's history, Josh, a plumber, and Jenna, a hairdresser, are most fondly remembered as the most fiery couple in the show's history, with frequent fights and meltdowns, but during the finale, the nation's hearts melted when Josh proposed to Jenna moments before their auction. Their house then failed to sell on the night, selling a few days later, scoring them a $50,000 profit.
Now newlyweds, Josh and Jenna are back to wow us with their bold design ideas once more. They've both been very busy since their time on The Block in 2011, Jenna's been studying interior design and they've been renovating their own home plus homes and rooms for clients with their business "Bicker Design Co". We can't wait to see what new tricks they have up their sleeve.
Dani and Dan (The Block 2012)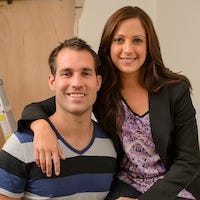 As teens, they watched The Block in 2003, and in 2012, they gave it a go themselves. Their win-at-all-costs attitude mightn't have won them many friends, but it got results, with their South Melbourne property selling for $1,440,000, an astonishing $448,000 above the reserve price. Now that they've caught the renovating bug, they're bringing their A-game to make sure this time, they come out on top.
Dani was praised (mostly!) by the judges in 2012 for her styling ability. For a novice, impressing the likes of Neale and Shaynna is quite a feat. This time she'll be out of her comfort zone and shopping in Sydney rather than her Melbourne home town.