In my mind, the winners were Max and Karstan and Darren and Dee, but the judges didn't agree, with Michael and Carlene taking out the top spot. It was a disappointing week for the boys, whose dwindling budget saw them produce a room the judges found didn't match up to the rest of their apartment. And for Chris and Jenna, who came fifth, they were more than a little "over it" thanks to the many criticisms of the judges, who they said were being rude, rather than judging. Eek!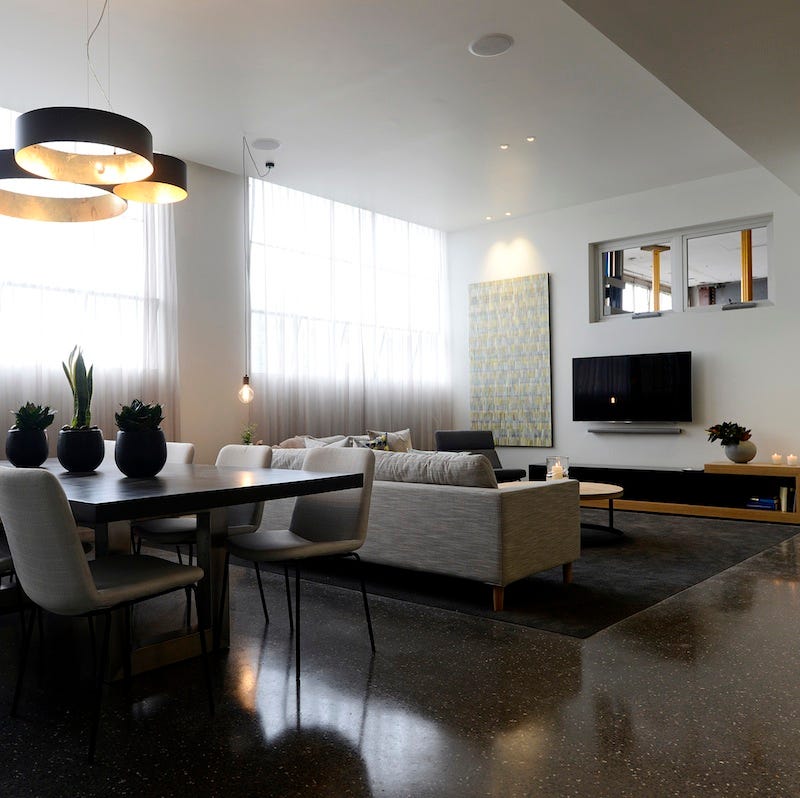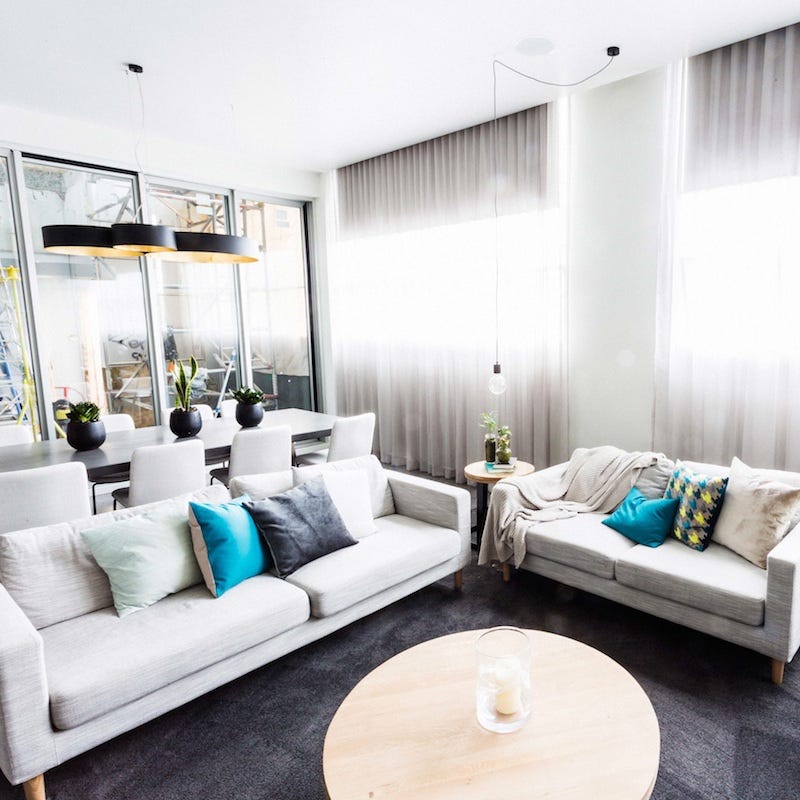 Max and Karstan's reveal started well with a (very macho!) squeal of delight from Darren! They all loved the natural light afforded by the windows and the striking pendant above the dining table (how gorgeous?!). Neale said he absolutely loved the sophisticated palette and look of restrained glamour. Shaynna said the softness of the room capitalised on the natural light. Darren loved the recessed carpet (genius!) and said it was elegant and a break from the concrete floor. Neale went on to say the look was upmarket and he couldn't find anything he didn't like! The custom concrete table also went down very well with all the judges.
To find products used by Max and Karstan, click here.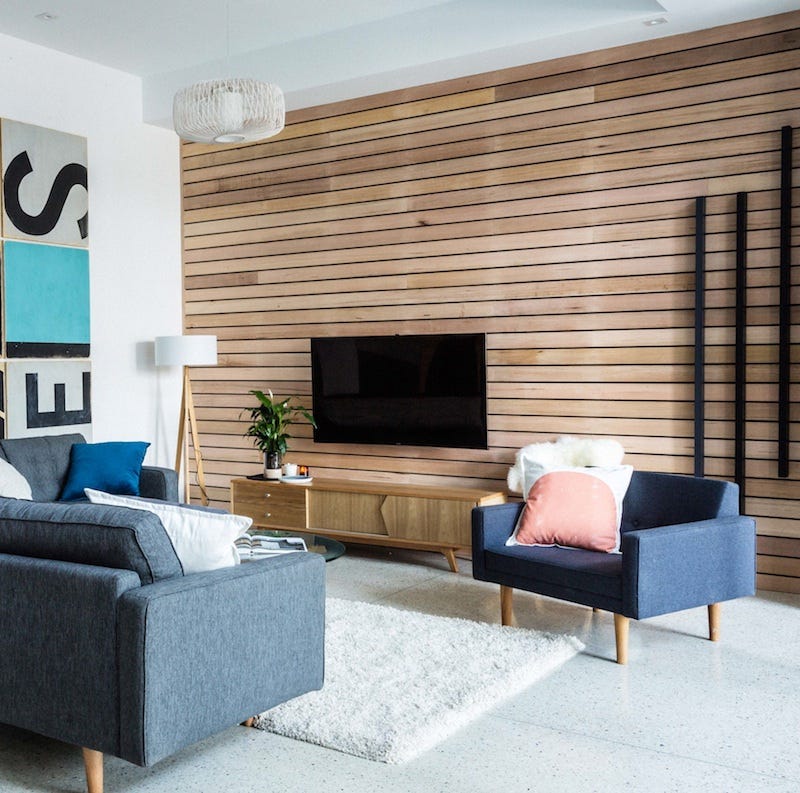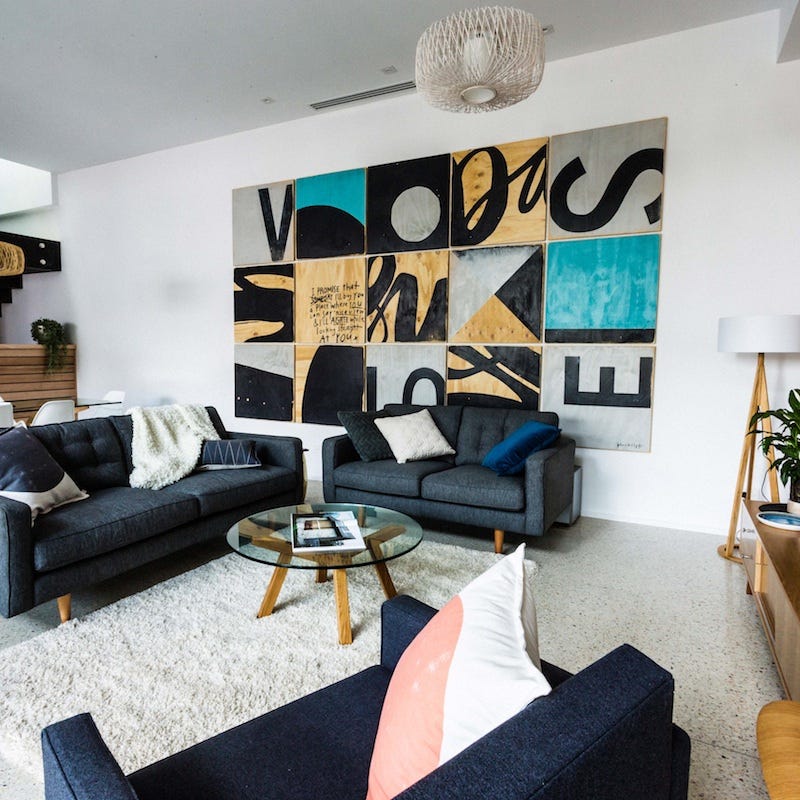 Simon and Shannon didn't get off to a good start with "the weird corner under the stairs" not going down well with Darren. Neale was immediately underwhelmed, saying some parts were extremely high end, like the floor, but others were low budget and he didn't like the art. Darren did however. "It jars with the rest of the apartment," said Neale. And Darren and Shaynna criticised the too-small rug in the living area. And as for the pullout clothes line? I'm not sure anyone knows why they thought that was a good idea!
To find products used by Shannon and Simon click here
For more from Jen Bishop visit her Interiors Addict Blog.