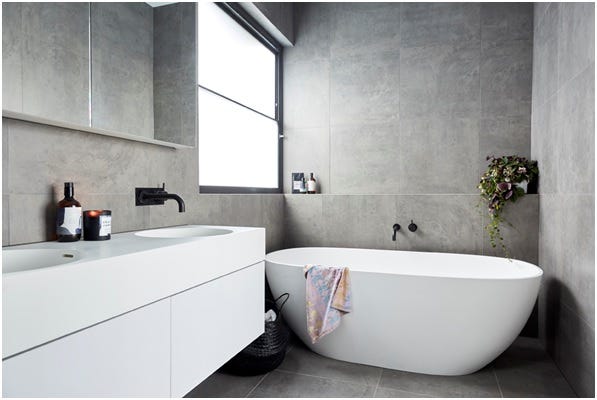 It's no secret that even a winning bathroom needs some beautiful products and scents to create a tranquil space to really rest and relax in. How can you treat yourself in the comfort of your own bathroom without knocking down the tiles and replacing your bathtub?

Lindy Lloyd (creator of Ena Products) shares her top tips from her former life as a massage therapist and gives us 5 steps on how to turn your bathroom into a day spa…
1. The Essentials

Choose your favourite essential oils to get your started. Just 2-3 drops of each while the bath is running is enough. If it's your first time using a particular oil and you are concerned about possible sensitivities or irritations, I recommend that you do a patch test, by diluting 1 drop in a carrier oil and placing it on your inner forearm the day before. Helpful hint: If you don't have a carrier oil, just use your Olive Oil in the pantry. If it's good enough to eat, it's good enough to put on your skin.
Night Time Favourites
My favourites for balancing and relaxing are Lavender & Rose Geranium - great for an evening bath.
The benefits of Lavender are so versatile. From its healing properties for the skin, to relieving muscular aches and pains, it is incredibly harmonising for the nervous system. It calms and uplifts all at once.
Rose Geranium also relieves stress, improves circulation, and is known to balance hormones (a great one for women!)

Day Time Picks
If you're looking for more uplifting oils for during the day, my top suggestions are;
- Mandarin (calming - great for hyperactivity)
- Pink Grapefruit (uplifting and reviving - great for stress and nervous exhaustion)
- Orange (antidepressant, therapeutic and a digestive tonic)
- Lemon Myrtle (calming, deodorising and anti-inflammatory)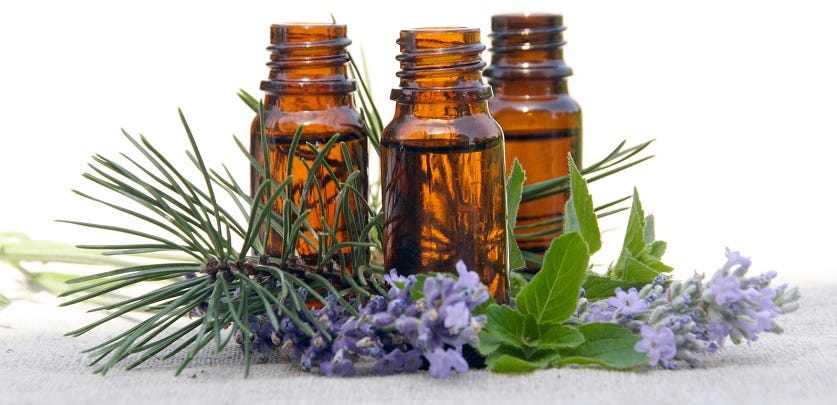 2. Candle Light is the Best Light
Non-scented candles won't overpower the essential oils used in your bath.
The mood lighting will send the message to your mind and body that it's time to slow down, increasing melatonin (a hormone that the body produces to help induce sleep), and decreasing cortisol (the stress hormone).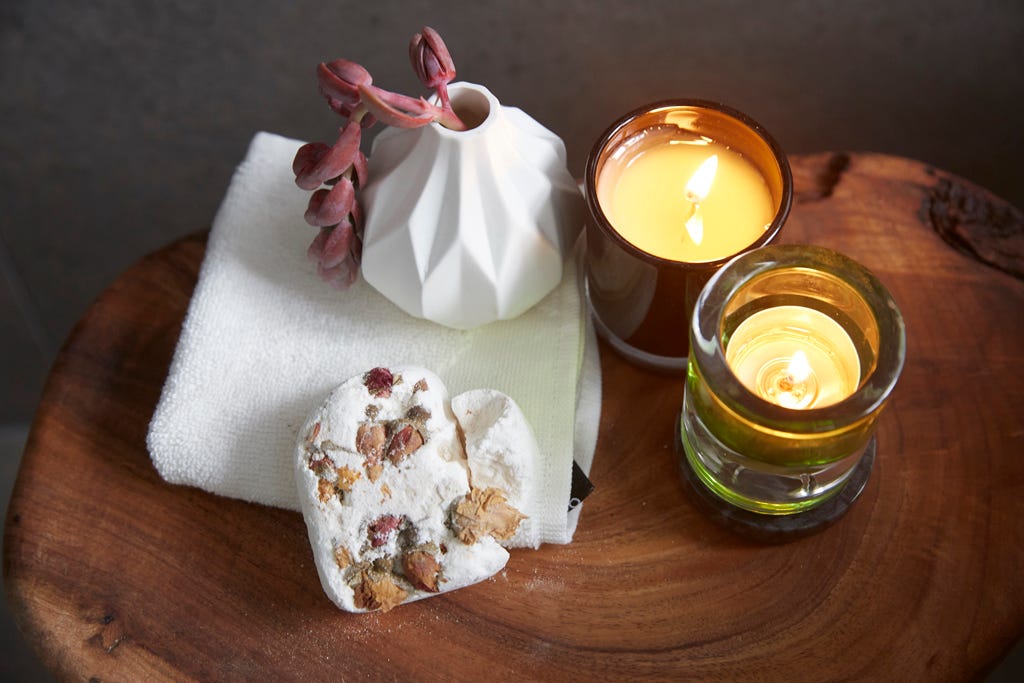 3. De-Clutter Your Bath, De-Clutter Your Mind

Make sure your bathroom is clean and clutter free. A tidy house has such a positive effect on the mind.
Place all your bathroom tidbits and tools away into draws and shelves, and pack away anything that is visually distracting and draws your attention away from the main activity at hand – which is spa time!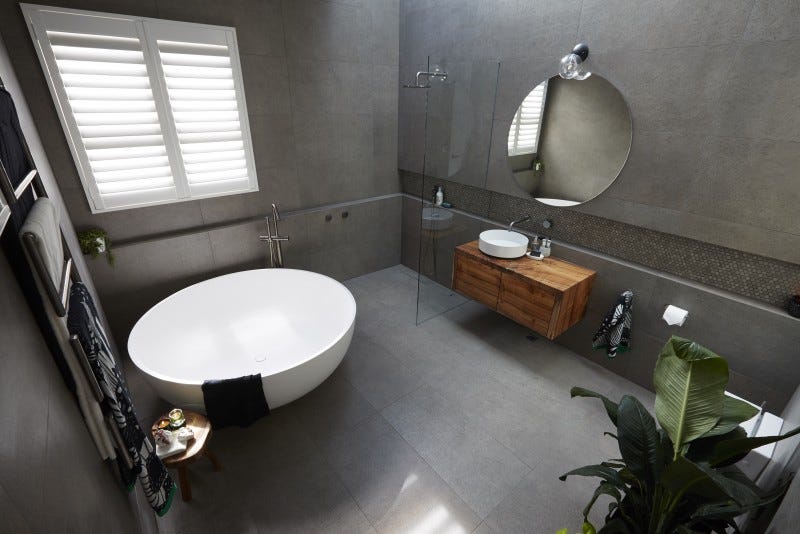 4. Rest & Relax
Now lie back and close your eyes. Inhale slowly and deeply, exhale all the stresses of the day. It's the out breath that will rid your mind and body of all the unwanted thoughts and toxins. You'll feel your whole body relax with each exhale.

Your mind will wander - that's fine. Just take another breath and remind yourself where you are right now. Everything is just fine.
You might like to play your favourite relaxation music, or listen to a meditation. Silence is also a favourite of mine. We don't get enough of it these days.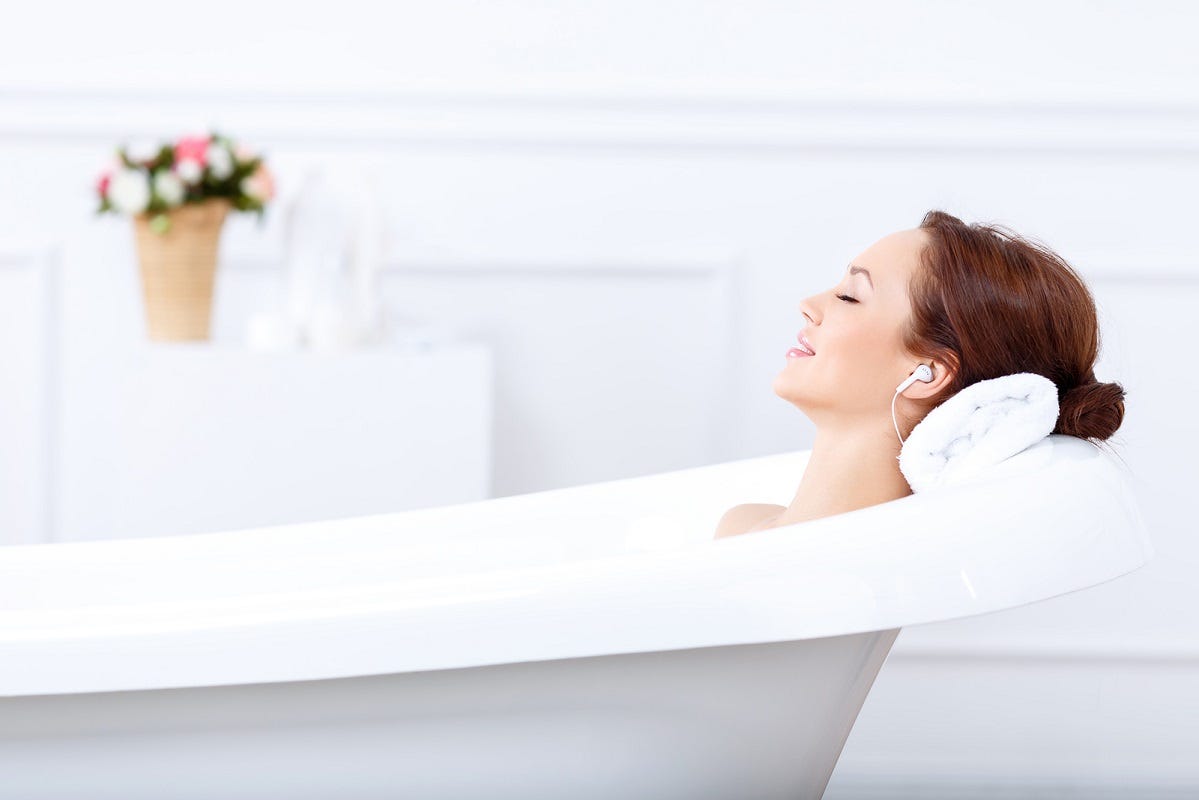 5. After Care
Now that you are feeling refreshed and relaxed from your 'day spa' session, it's time to prep your skin and nourish it with the good stuff to keep you in a state of happy bliss all day and night. I like to finish off with Ena Body Oil or Body Lotion to keep the body soft and rehydrated. These are both packed with Rose Geranium and Lavender essential oils so you can continue to enjoy the benefits (skin tightening, healing, regenerative, uplifting and calming to name a few) long after your at-home day spa has ended!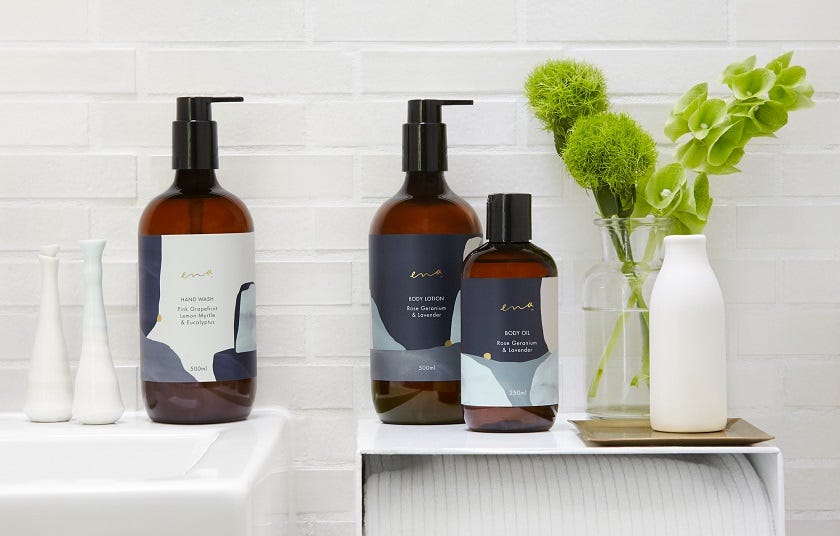 Did you like this blog? Subscribe to our newsletter to be the first to receive news from The Block! Subscribe now to receive $20 off your next order.