Creating a magical space for your child is easy - you just need to ask the right questions, as our Block Insider, Shaynna Blaze explains.



FUN should always be had when designing and planning a kid's room, right Shaynna?!


Designing children's bedrooms can be stacks of fun - you can really let your imagination run riot! But, is it just us, or are there almost TOO many design ideas to choose from? Narrowing them down can be tricky, right? We thought so, so we asked The Block's resident Design Queen, Shaynna Blaze, to give us her top four tips for creating a room your child will love:
1. Talk to them
I think the best thing to do is to sit down with your kid, and work out what they want. If it's a toddler at two, you can ask them, 'What do you like?' and they can point to things. It's a good way to get started.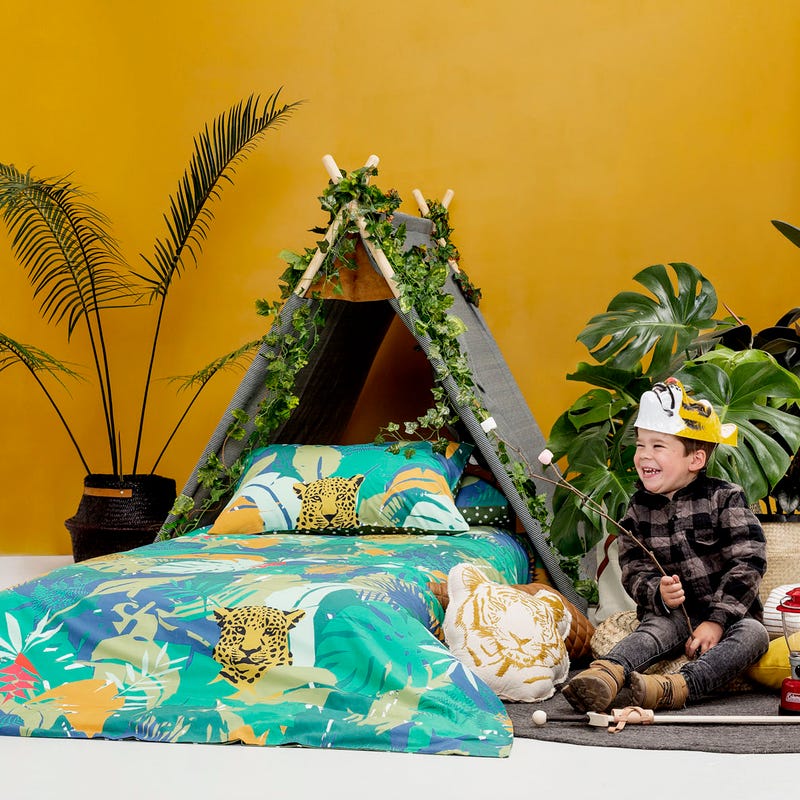 Who doesn't love a jungle theme? Not this cute little tyke, that's for sure!
2. Artwork should always be on the walls
Maybe that means buying frames and putting their drawings in them from when they are little. Or when they are older, you might put pictures of the movies you've just been to together, that they love. That way it extends the joy of what they've done. I think putting those little connections of who they are, and what they've done in a room can make it special. And that's important - it's not just about worrying about what colour to paint the walls, or what doona cover to put on. It's the little things.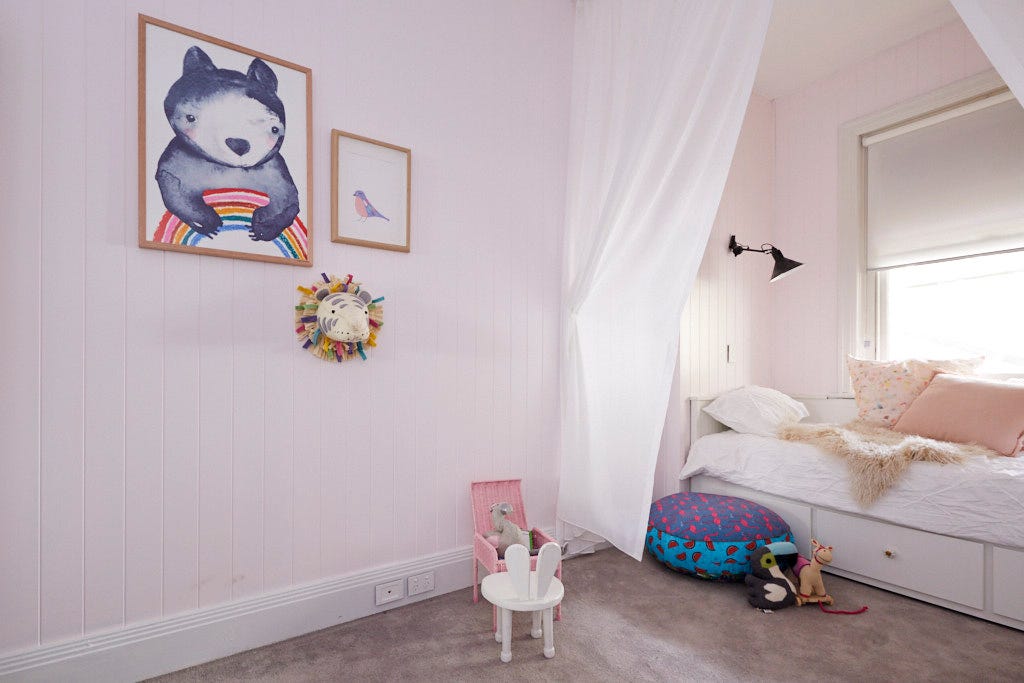 We fell madly in love with Norm and Jess' House Decider Challenge Room, which featured the super cute 'Rainbow Hugs' art print.


3. Listen to their ideas
I think the personality of a kid's room should be about the kid - who they are. That way, they will actually enjoy their room more, because they'll feel like it's theirs. I've had people say to me, 'Yes, but they want black!' And I say, 'Well make it black and put white furniture in! You can still brighten it up.' Get them to help you paint it and they'll feel even more involved.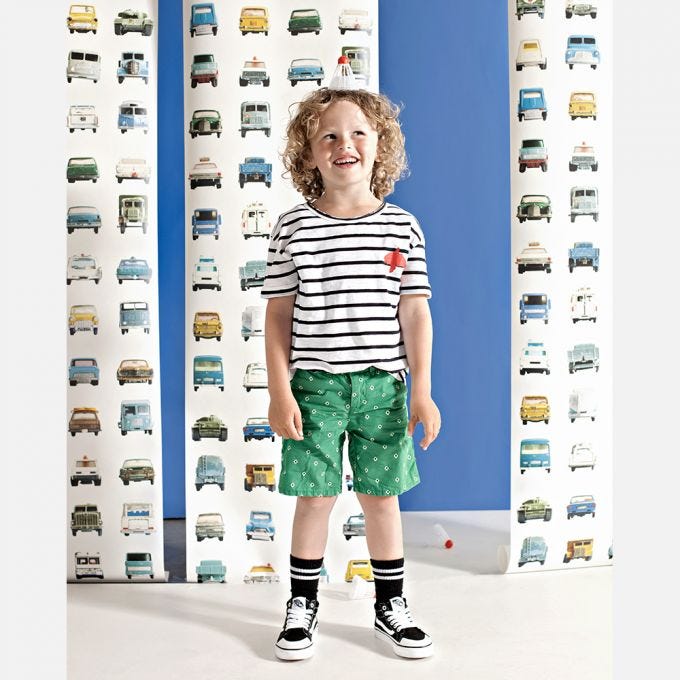 How fun is this wallpaper from Wallpaper Trader? Every car-loving kid's dreams come true.
4. Give them their space
Little teepees are lovely for this - it gives them a little cubby house space. But it doesn't even have to be that - you can just use a rug, or a play mat, with some shelving or a storage box next to it where you can put the toys. That becomes their little fun space. Rather than it being the naughty room - it becomes their fun room!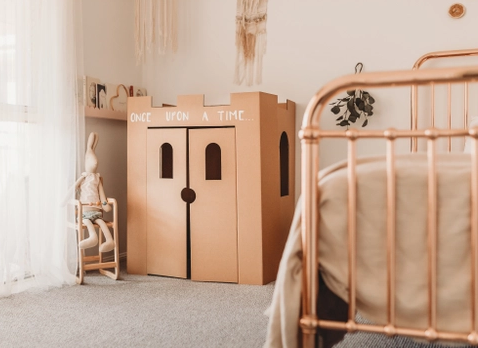 Every kid needs a castle, right? And they don't get cuter than this great Cardboard Cubby 'Enchanted Castle'.


Shop a huge range of kid's decor and furniture HERE

Still stuck for inspiration? Read on for more great ways to design your kid's bedroom HERE

Did you like this blog? Subscribe to our newsletter to be the first to receive news from The Block! And subscribe now to receive $20 off your next order.

SaveSave