We've got the lowdown, plus the six essential questions you need to ask yourself before you get cracking


You've set aside some money, have a Pinterest board brimming with ideas and you're starting to get excited about the prospect of renovating your home. But how do you know you've saved enough? And what's it all really going to cost?
We've put together a list of essential questions to ask yourself before you begin, as well as a rough guide to some of the most common costs incurred when renovating.


1. How big will your renovation be?
It stands to reason that the bigger the reno, the larger the cost. According to the Renovations Roundup report from Housing Industry Association (HIA), half of all renovations in Australia are valued at between $40,000 and $300,000.
Obviously, if you're doing just a kitchen and bathroom it's going to come in at a LOT less than if you're thoroughly overhauling an entire house. The size of your home also plays a massive part. According to online reno resource Renovation Junkies, renovation costs per square metre in Australia average out at about $2000-$4000, depending on how 'bespoke' you want to get.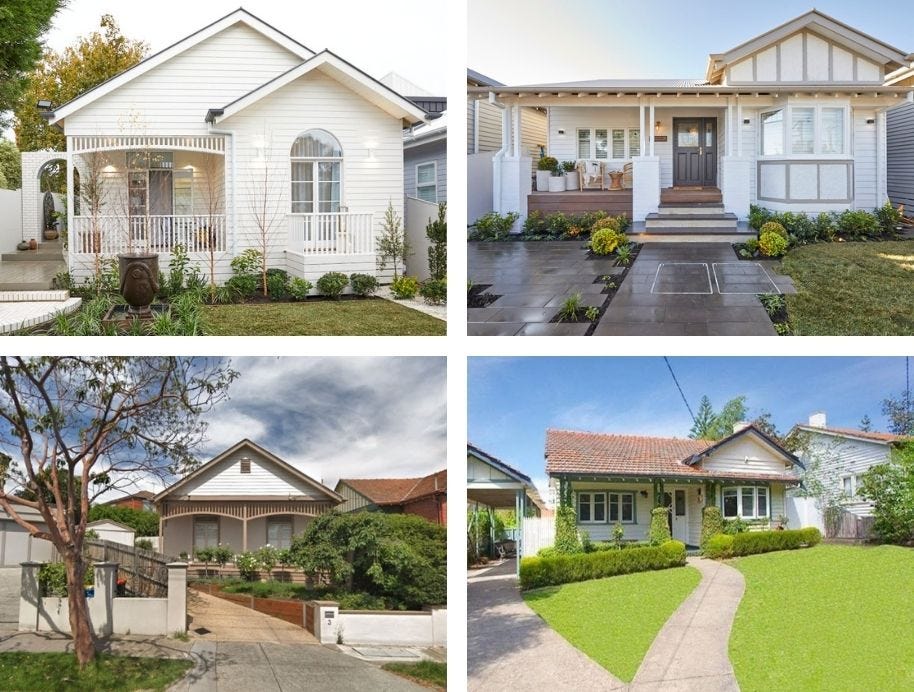 Some inspiring Block 'before and after' images is enough to make you want to embark on your own renovation.


2. How much renovation will you do yourself?
How much your reno will cost very much depends on the amount you're prepared to do yourself. There are some tasks that can only be carried out by a professional, but there's heaps you can do – especially if you're across those YouTube 'How To' videos.
As a general rule, and according to recent industry data, you can expect to pay between $50 - $65 for each hour of work undertaken on your total project.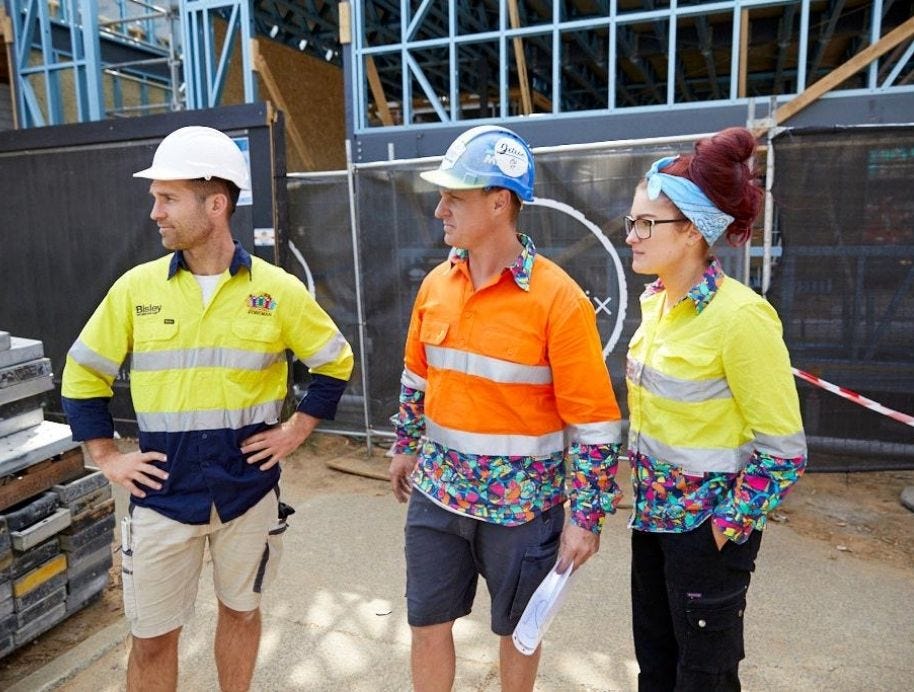 Our 2020 Block winners Jimmy and Tam were not afraid of hard work to try to make their budget stretch further.


3. How many spaces do you want to renovate?

As we've said before, this is going to MASSIVELY affect the cost of your project. Here's a handy guide to average prices as per online hire company HiPages, who put out a detailed report in 2020:


Kitchen: $10K - $45k+
Time: Allow two to nine weeks


Bathroom: $10k - $35k+
Time: Allow one to three weeks


Living Room: $10k - $15k
Time: Allow less than one week


Master bedroom: $12K - $35k+
Time: Less than one week


Garden and Deck: $2k - 10k+
Time: Allow one to two weeks


How much your reno will cost very much depends on the amount you're prepared to do yourself. Image: 2020 Block contestants Luke and Jasmin's inspiring outdoor area.

4. Where are you renovating?
Tradie costs vary massively state to state. If you're renovating in Sydney or Melbourne, chances are you'll end up paying a lot more than if you're in WA or the Northern Territory. Take all this into consideration when working on your budget. And remember – get three quotes for every job you intend to undertake.

Bathrooms and kitchens tend to be the most expensive rooms to renovate and where you will need to allocate most of your budget.


5. Have you thought about your hidden costs?
When you're working out your budget, don't forget to factor in all those little extra costs. Here are just a few you can expect to encounter:
Design:
Chances are you're going to need to employ someone to help you design/plan out some of your more complex renovations, like kitchen or bathroom spaces. You can expect to pay 5% - 20% of the project's value.

"They say you should live in a home before you start renovating because you can work out how you want to use the space," says Carlene, pictured here with Michael in their beautifully renovated Gold Coast family home. (Photographer: Mindi Cooke)


License, permits, insurance and documentation:
Costs for this can quickly add up, so make sure you factor this in when you're budgeting. These will vary wildly depending on what you're doing, and which state you're doing it in. Make sure you check with your local council – you may find you need permits to undertake certain tasks, and that's extra dollars.
Double glazing:
If you're taking the time to renovate, you may want to use it as an opportunity to make your home more environmentally sustainable. Double glazing your windows can help keep your house cool in summer and warm in winter, saving you heating and cooling costs. Expect to pay around $10,000 for this.
Asbestos removal:
This is a cost you're going to want to NOT have to contend with. But if you do require asbestos removal, you can expect to pay between $500 and $9500 for this. And remember – this is a hugely dangerous job and can ONLY be carried out by a professional.
Rubbish removal:
This is another thing people often forget – you're going to need to find a way to dispose of all that building rubble and refuse. This can cost upwards of $300 – $2000, depending on how much you're removing. Usually, these costs are incurred at the beginning of a job, but you'd be surprised how much waste you'll produce, so factor this in and keep on top of it all.


Alisa and Lysandra are not afraid of a big project! This clever space is from an 1890 Victorian terrace in Albert Park, Victoria they completely renovated. (Photography: Lisa Cohen)


6. Can you employ a company to do it all?
Many builders offer complete home renovation packages, or packages specifically tailored to bathroom or kitchen renovations. These can be handy, especially if you're renovating to flip/sell, and don't require anything too bespoke.
Prices for these packages vary wildly, but to give you an example, we found one company in Perth that has a 'Top-to-Toe Renovation package that starts from $150k, and includes kitchen, bathroom, ensuite, laundry, flooring and painting throughout.


Don't know where to start? Ask your friends and family – chances are they've used the services of a builder and can help point you in the right direction. And remember, once you do sign up to someone, read, read, and RE-read that contract – the last thing you want is to find that some things you thought were included as standard are actually added extras!
The Block Shop has its very own renovation e-guides CLICK HERE for more information and to download your copies.


Take our quiz NOW to find out.


Our favourite Block builders Keith and Dan's renovation tips HERE


Do kitchen or bathrooms sell homes? Scotty and Shelley weigh in...