Have you seen the latest issue of Neale Whitaker's fabulous magazine, Vogue Living? If you haven't, do yourself a favour and get your hands on a copy, PRONTO!
We're all in a bit of a tizz because it's not only one of the most inspiring magazines for house-obsessed nerds like us but it features the beautiful home of two of our very own Blockheads, Executive Producer Julian Cress and his Block-shopper wife, Sarah.
Together Julian and Sarah have been watching couples renovate since the very first Block in 2003 and you can tell they've been VERY keen students. They've taken some of the best of The Block's ideas, put them together with some of their own and then with help from Mr. Darren Palmer VOILA – they've created a jaw-droppingly beautiful and Vogue-worthy family home.
Photographed beautifully by Melbourne-based photographer Mark Roper, the JAN/FEB of Vogue Living is on sale now! To see more pictures of Sarah & Julian's beautiful house check out Vogue Living's gallery here.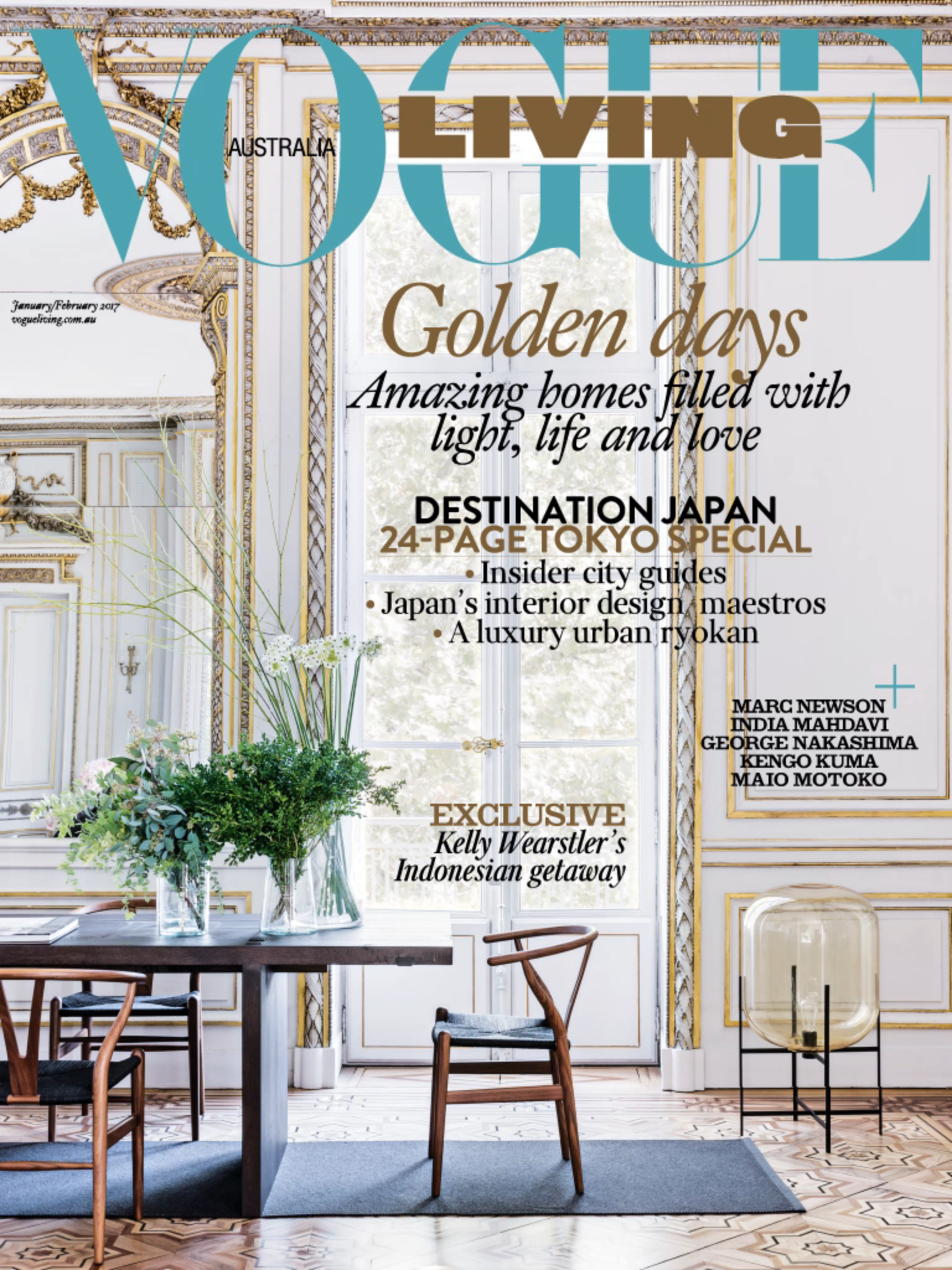 We spoke to Sarah about the ins and outs of their renovation....
You bought the house a couple of years ago at auction, did it help having experience on The Block with bidding style?
No matter how many auctions I attend, I still go to jelly. It's such a nerve wracking experience. Thankfully Julian doesn't get quite as emotional. Our auction felt like it went on for ages. Two other couples were battling it out and when Julian could sense they were completely pooped, he swooped in with one bid and we got the house! It was amazing to watch him in action. I could sense his hand twitching in his pocket throughout the whole auction and I was worried he'd never get it out because I loved the house so much! We also had the help of our baby Max who at the time was almost one. He got the giggles every time the auctioneer spoke and laughed outrageously. I think that might've helped put everyone else off.
After 14 years working together on The Block you've been exposed to a lot of great suppliers and styles - how did you decide what style you'd go for?
I was pregnant when we moved into the house, just five weeks off having baby boy number two, Charlie. We decided to renovate the garden first because we knew we'd spend a lot of time in it with two little boys. Dave Franklin's team moved in the day I got home from the hospital with Charlie and spent 8 weeks ripping everything apart and putting it together again beautifully. The next two years were somewhat busy with four more series of The Block and two of Reno Rumble, not to mention two small boys. We used that time to work out exactly what we wanted from the house and how we wanted to go about it. The house already had a really nice feeling about it, it just needed updating and some mod cons like air-conditioning!
We've done renovations before but we've never completely furnished the house so that it feels complete, we've never tied everything together. That's where Darren's help was absolutely essential. He's got such a no-fuss attitude and knows exactly what's going to work. It was such a treat to have someone step in and help make decisions – there are so many of them to make. I've got to say it feels like a real grown up person's house now thanks to Darren!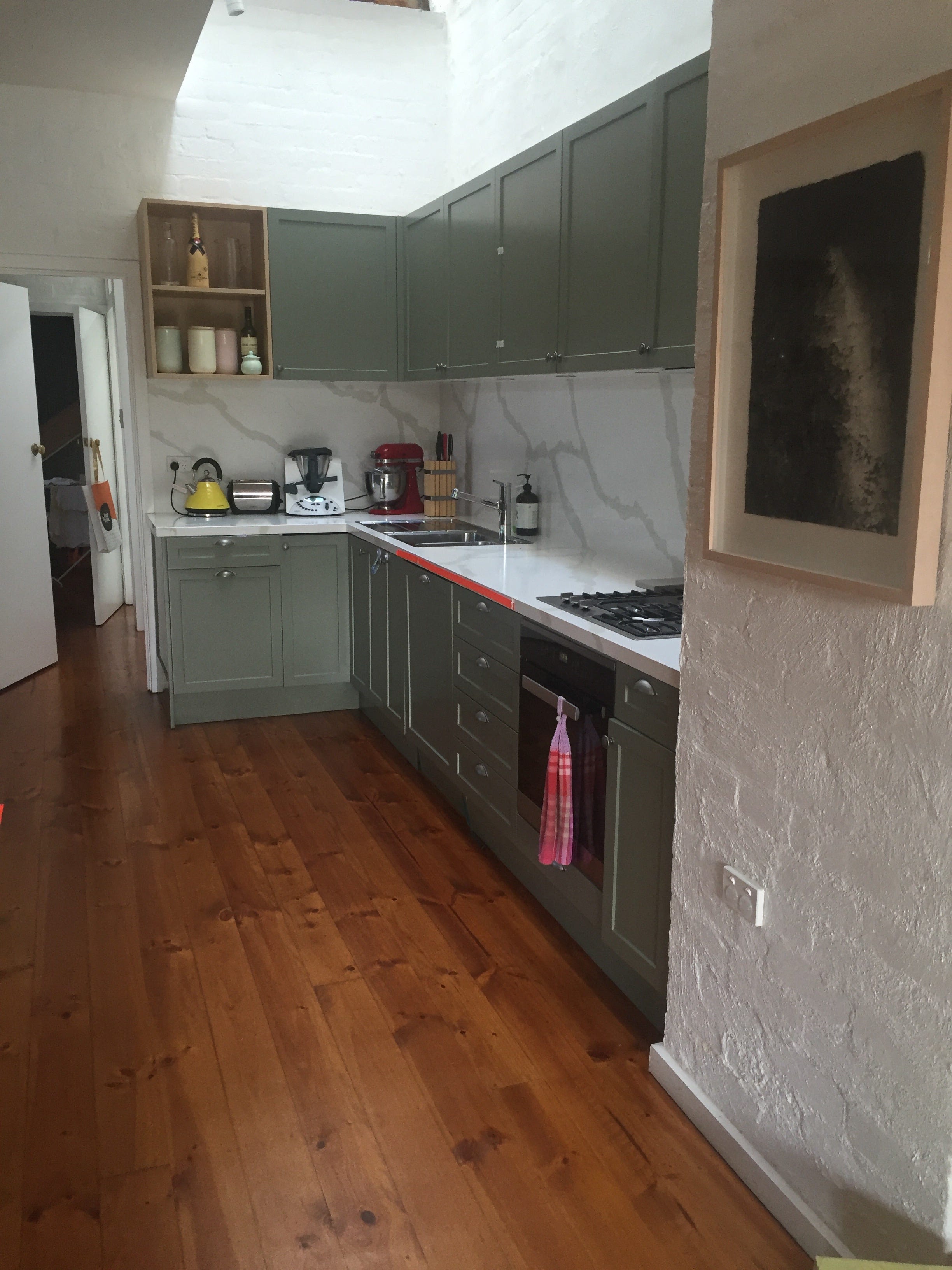 Which are your favourite rooms?
Freedom Kitchens did the most amazing job with the kitchen, laundry and pantry. We've worked with them for about 10 of the 12 series of The Block so we knew they'd be able to pull off something super special. Their design team are a dream to work with and full of bright ideas, it's not as hard as you'd think it would be to design your dream kitchen. It functions beautifully for us as a family and for big dinner parties and most importantly (for me anyway) it's easy to keep clean.
The loungeroom is another favourite – TV's our business so we spend a lot of time in there! But having the TV surrounded by spectacular artworks by Antoinette Ferwerda, Flowers for Kate and Julian's parents plus all of our family photos makes it really cosy. There's so much to look at it's hard to get bored - even when you're being forced to watch the cricket!
The WC is also one of the happiest places in the house thanks to some brilliant wallpaper made by Grafico. I am toilet training both the boys at the moment so I'm spending a lot of time looking at it!
It's also hard to walk past the dining room without a massive smile – the beautiful table from Footprint Furniture is gorgeous and we feel very grown up to have such a beautiful piece of furniture in our house!
The main bathroom is also extremely special. We designed this on-the-fly and it came together perfectly.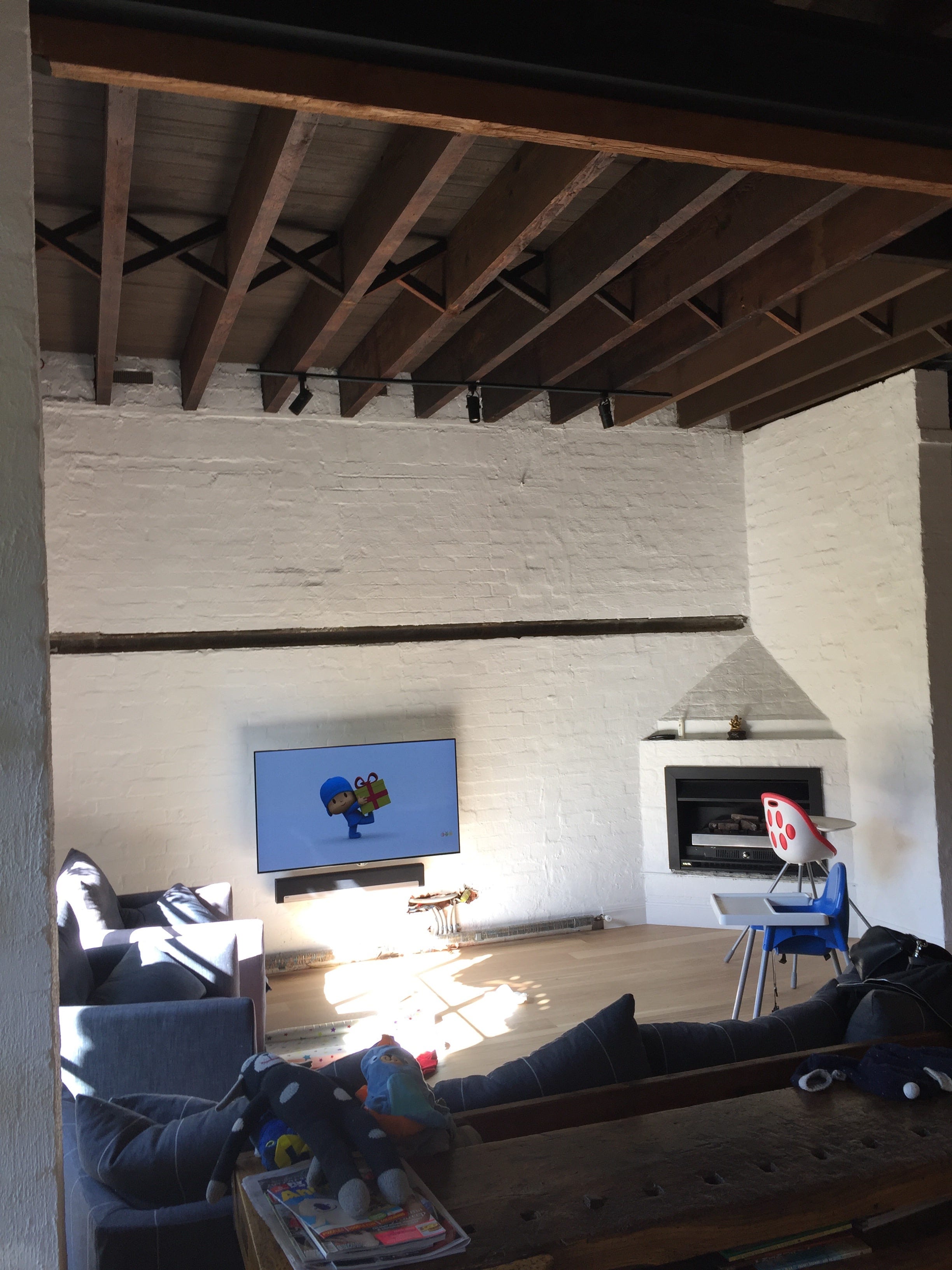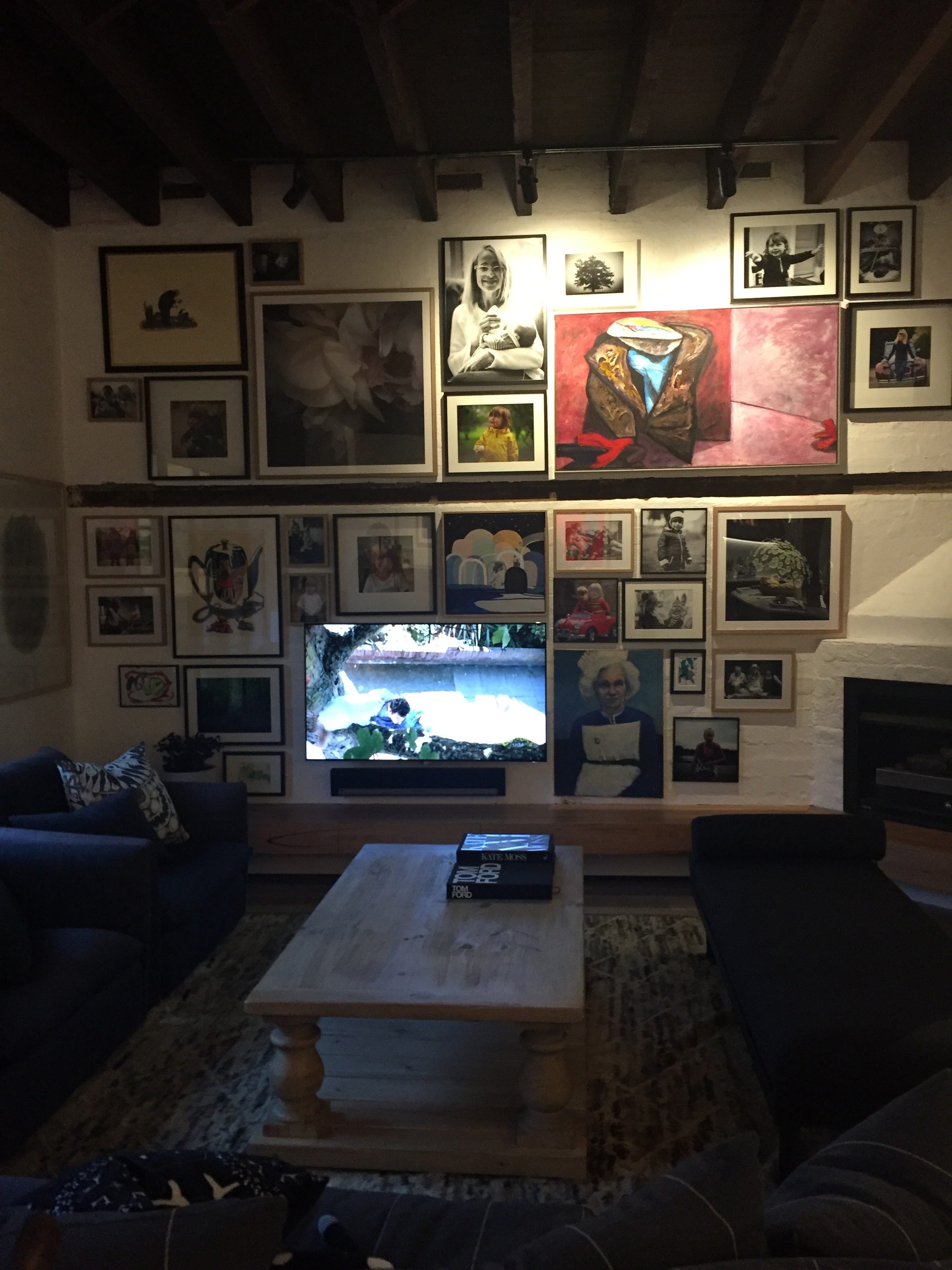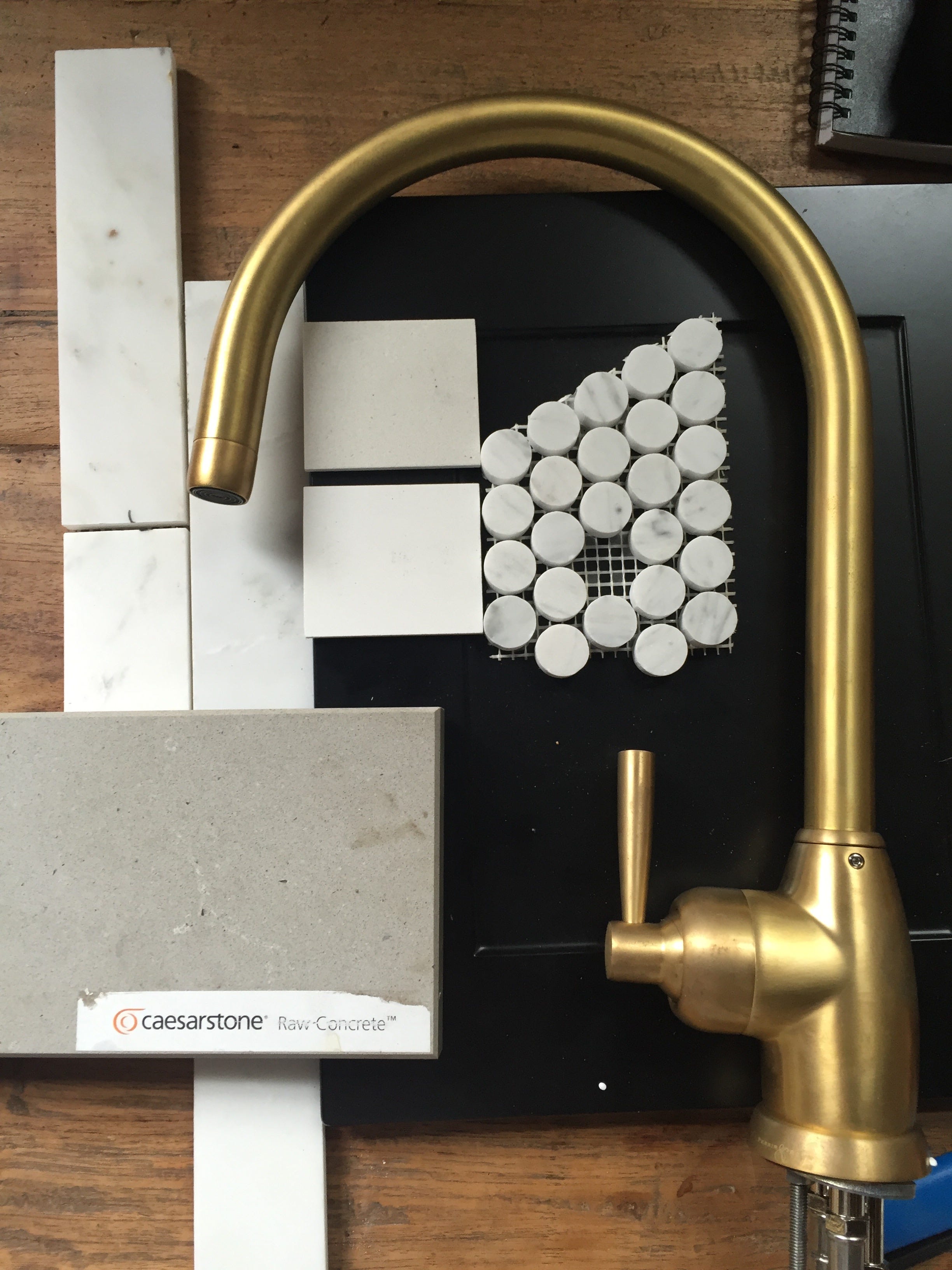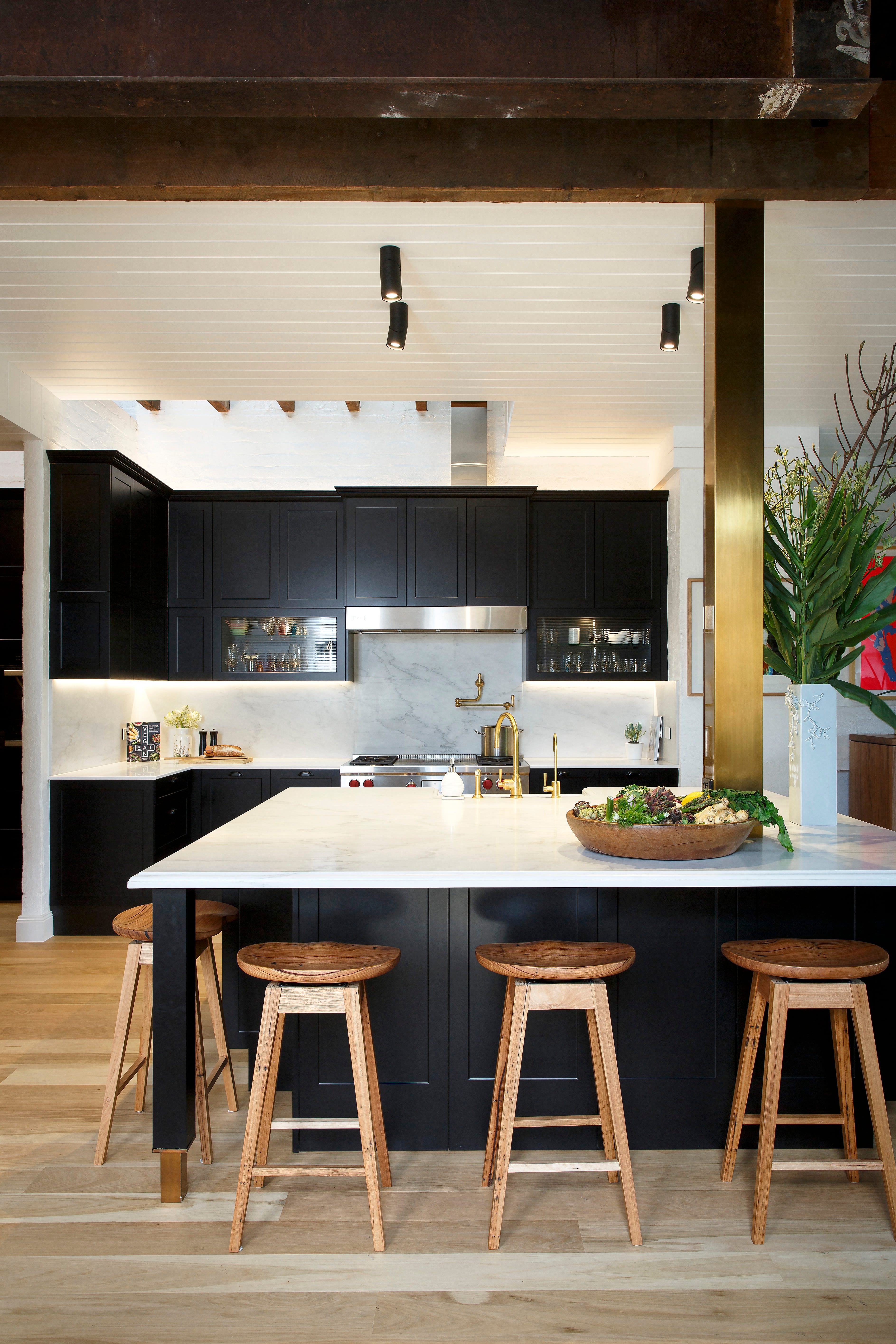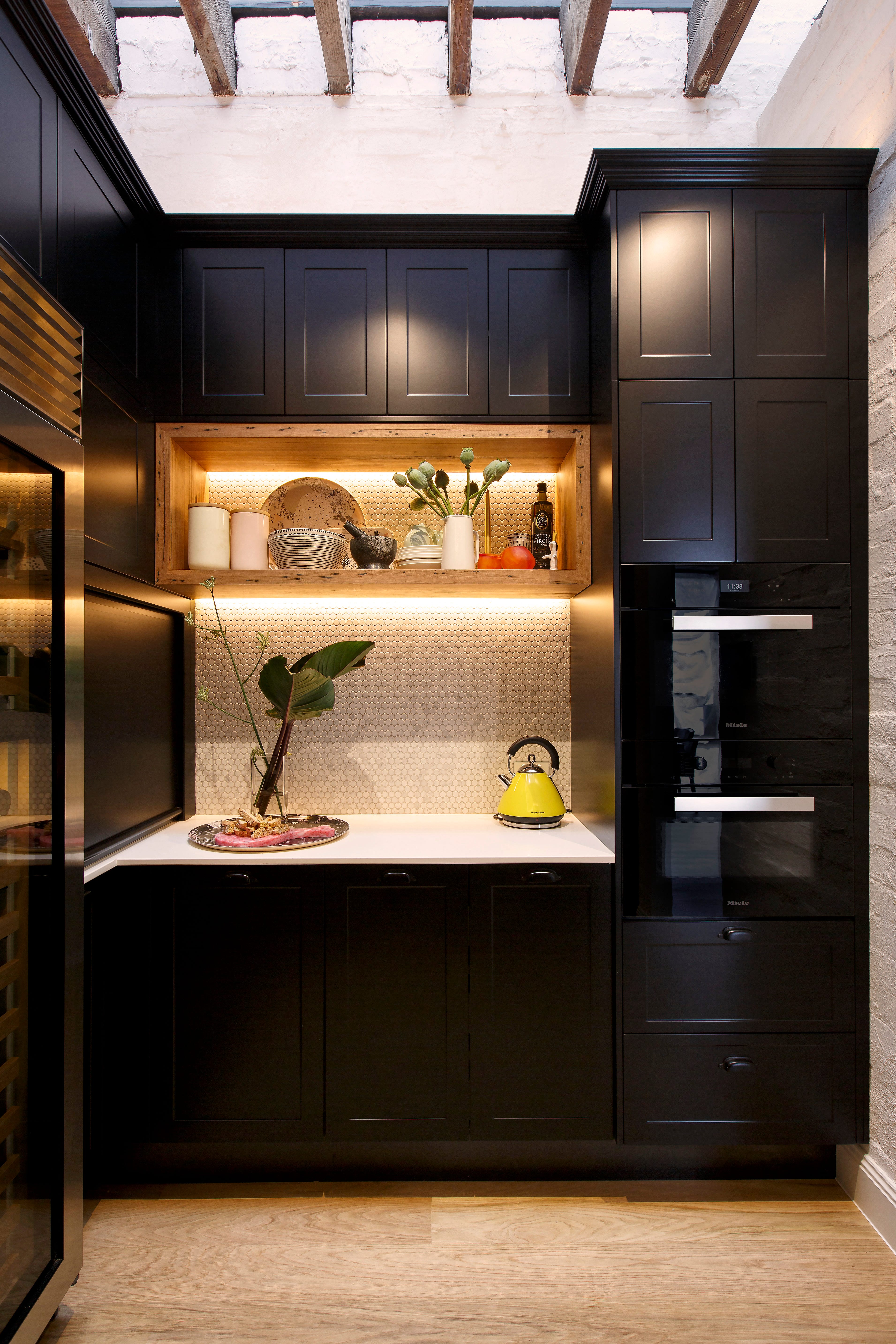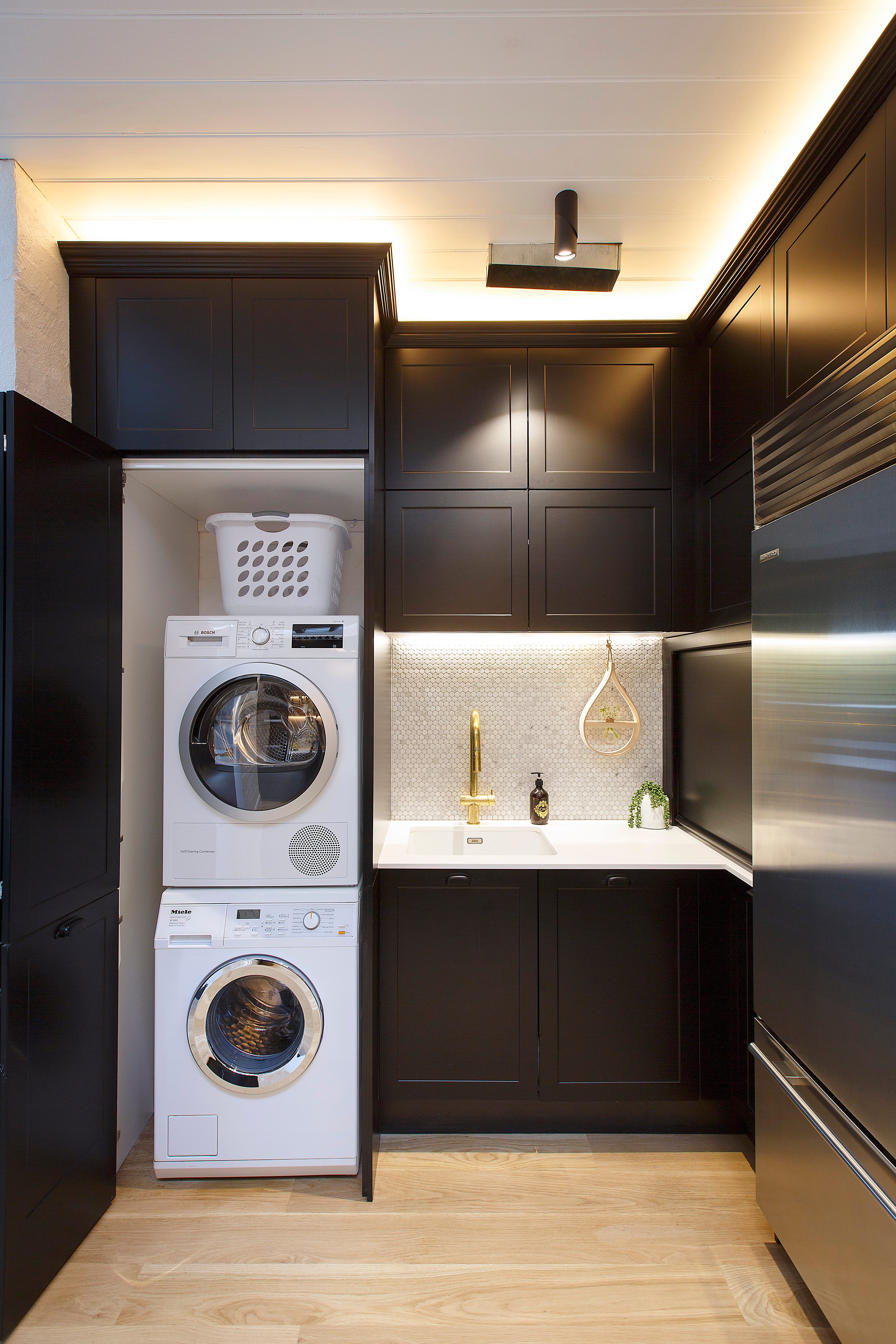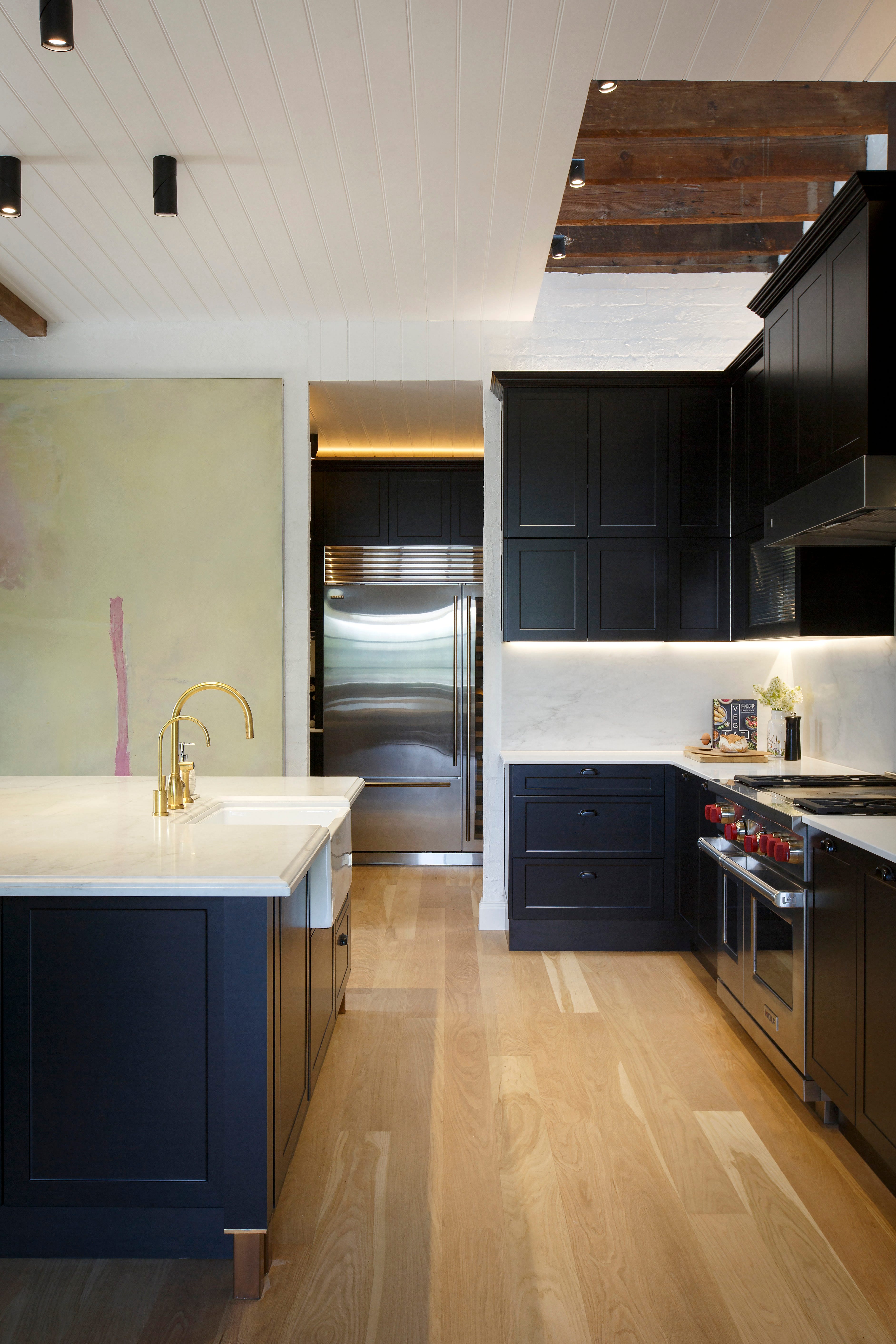 You have a pretty serious art collection…
I was pretty lucky to marry into a family of artists! We're fortunate to have been gifted some of the bigger works by Julian's parents Fred Cress and Anne Judell. Rather than buying each other a wedding anniversary present each year we put our funds together and invest in a new piece. Julian's also taken a keen interest in photography and his work is incredible. We had lots of those printed for Darren's beautiful French-hung picture wall and we're impressed by how good they look so big! Then of course, through our work with The Block and The Block Shop we get exposed to some seriously amazing works. I've had my eye on Ali McNabney-Stevens ever since Trixie & Johnno first used them in 2013. I just had to wait for a wedding anniversary to roll around before we could invest!

Anything that surprised you about the Vogue shoot?
Yes, I turned into a cleaning maniac. You're never sure where the camera is going to land! I cleaned like the Queen was coming to visit.
Darren is super organized, he even had spreadsheets. But it did give me a shock to see how long he agonised over the styling of the bed. It was probably the one place he spent the most time. He's a perfectionist and it was absolutely that - perfection! Watching him taught me where I'm going wrong with my bed making skills - time. I would be lucky if I spent a minute pulling up the doona!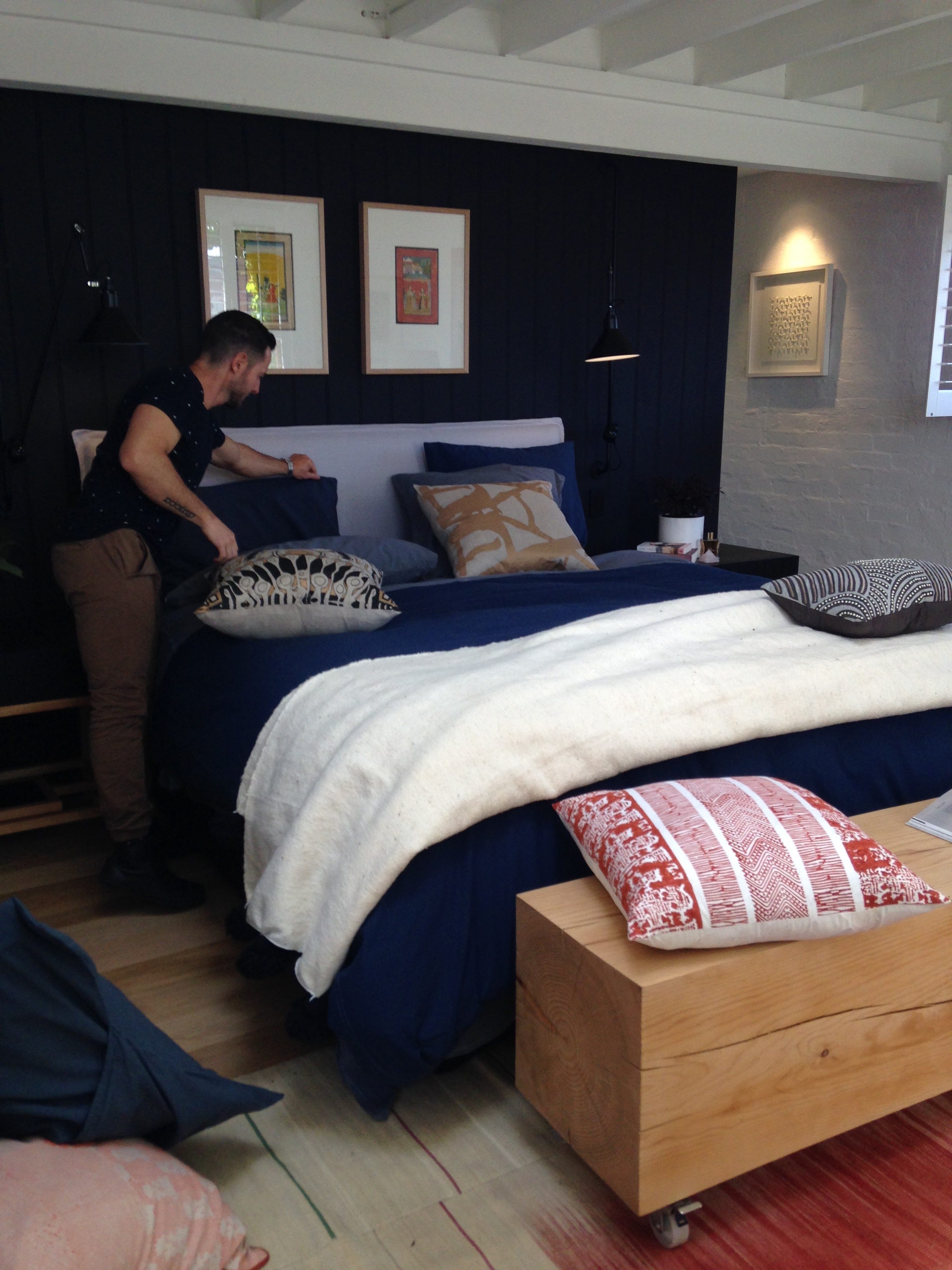 How long did your renovation take?
We're a bit competitive so we decided to put The Block to the test. If contestants can do a room in a week then we had to too. But we weren't limited by the rules of The Block so we could work on more than one room at a time. Across six weeks we completed two bathrooms, three bedrooms and the kitchen, laundry and lounge. The rest took a little longer while we waited for some custom furniture. We moved out of the house for four weeks until we had toilets and a shower! We saved heaps by not having to move out for too long.
Stay tuned for more pics coming up in part two of our blog with Sarah.