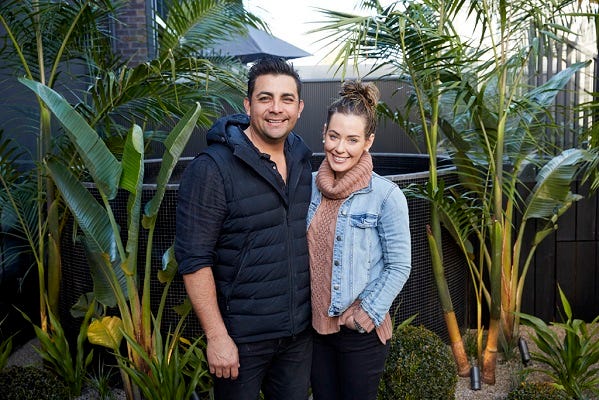 They've been getting high praise from the judges throughout the series for their excellent use of artwork in their home. And this week, even though they're working out of doors, Ronnie and Georgia have still made sure to include a piece of bespoke art.
They have commissioned Melbourne artist Steve Cross - the man responsible for their stunning Master Bedroom and Living Room paintings - to paint a bespoke bird piece using aerosols on their back wall.
It's a big commitment, especially, as the artist points out, there's nothing more permanent than spray paint. But have they made a massive mistake?
"Without great risk, there is no great gain," says Georgia.
"The mural is something that from day one Ronnie and I have wanted. It's something that nobody else is doing, and I think it might be the winning edge."
Jason, for one, doesn't agree. He thinks they've made a catastrophic error in putting something so permanent on their back wall.
He says it will bring them unstuck come auction day.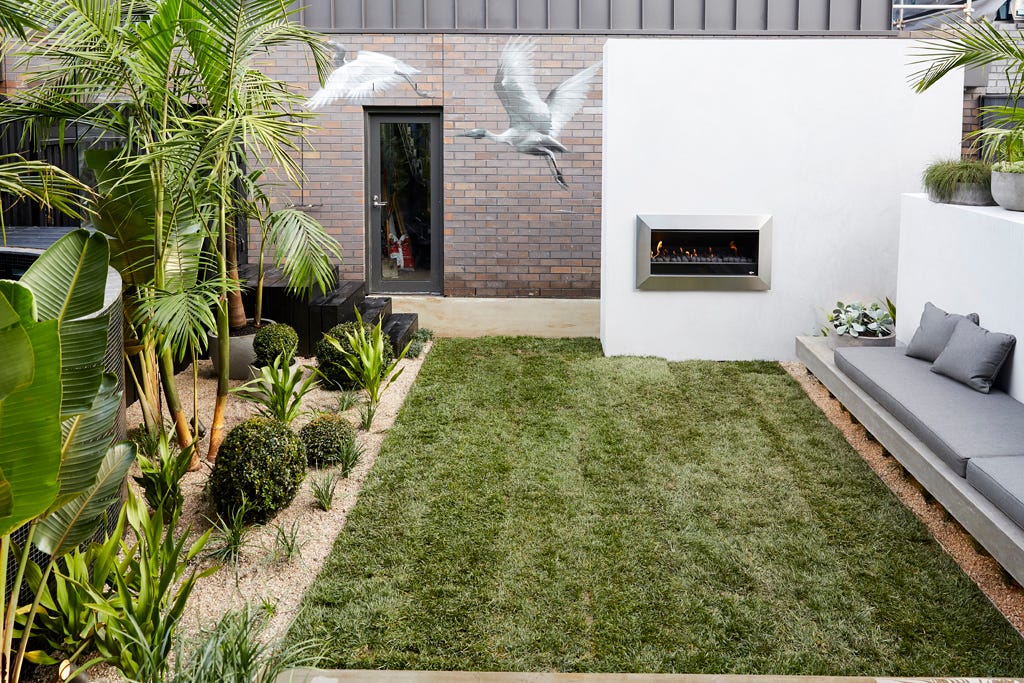 "Oh my god, they have just lost half a million dollars. That's for train stations," Jason says. "I actually find it cheapens [their home].
"It's a little bit hideous for me. I wouldn't want it in my backyard."
Ouch!
But Georgia is unrelenting. She loves how the artwork is taking shape - and she can't wait for the judges to see it on Room Reveal Day.
"Look, it's definitely not street art," she says. "It's a sophisticated outdoor mural.
"I actually think the people who buy this house will be a bit edgy and they will love it."
Check out more of Steve Cross' artwork here . He is available for mural commissions nationwide.
Did you like this blog? Subscribe to our newsletter to be the first to receive news from The Block! Subscribe now to receive $20 off your next order.