We've seen brass, and copper remains a mainstay - but, look out! Here comes solid gold! This interiors trend is for those who can't go past a luxurious, opulent, 'I have more money than God' aesthetic, and like to let the world know through their homewares. Bullion, not your thing? You can still adopt the trend through fabrics and furnishing - what's not to love about a plush velvet couch? Shop the look below for more on trend gold decor.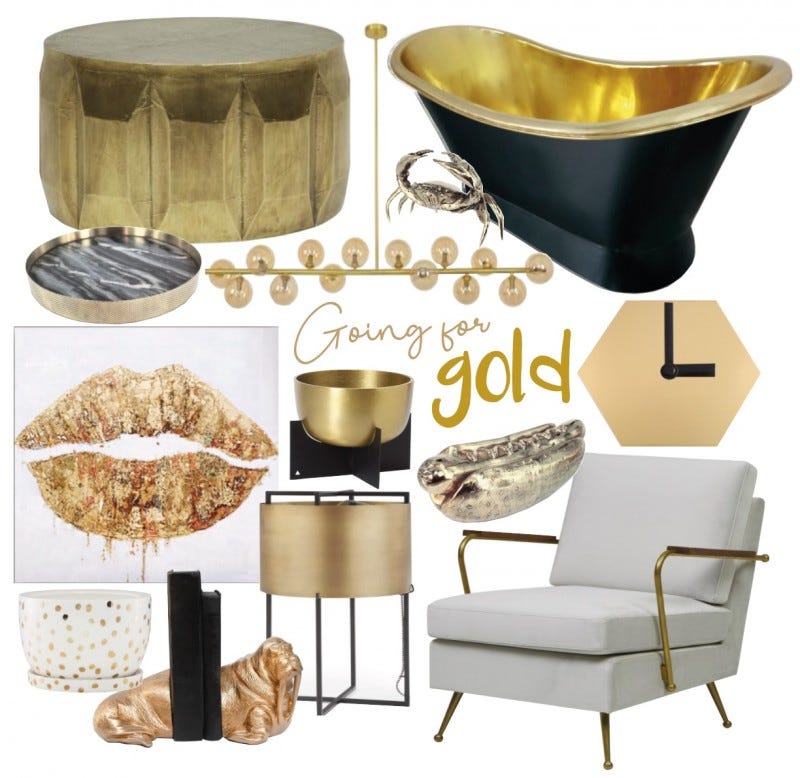 Find all these stunning items and 'Shop the Look' down the page...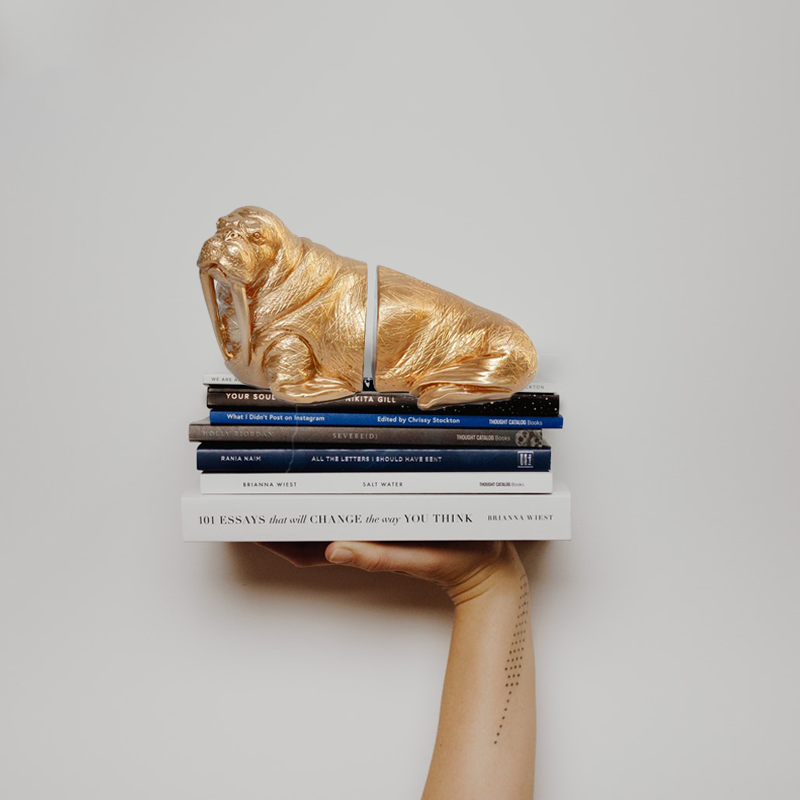 Who wouldn't want this big, gold guy lounging around on their bookcase? Walrus Bookends are available to purchase here.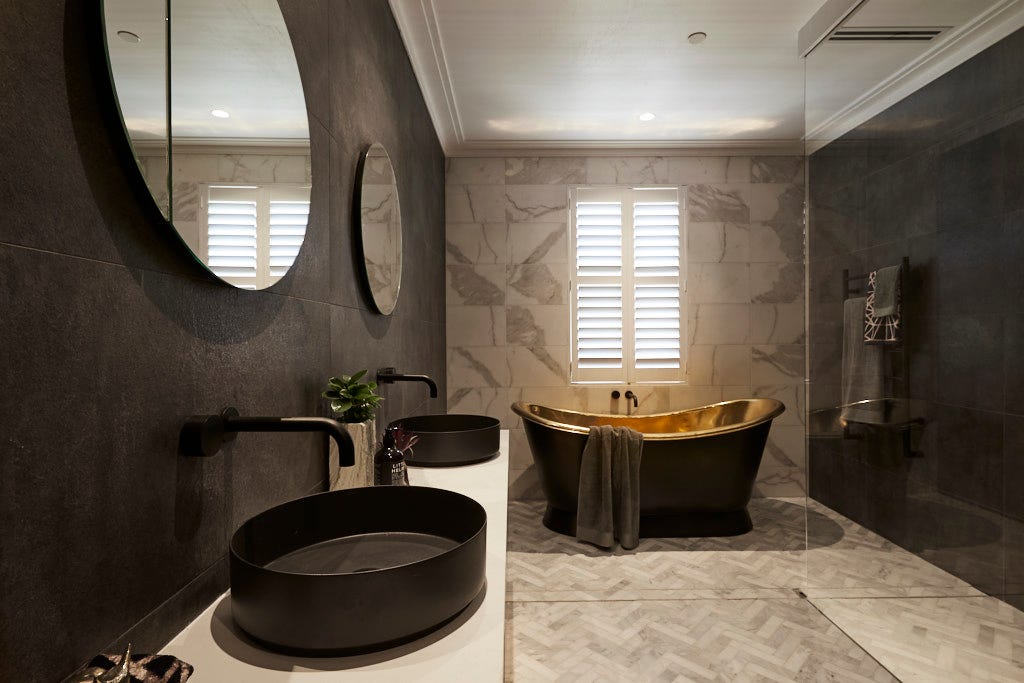 The 'Gatsby Bath,' as seen in Hayden and Sarah's Master Ensuite in The Block 2018. Who wouldn't want to bathe in this opulent piece of bathroom frivolity?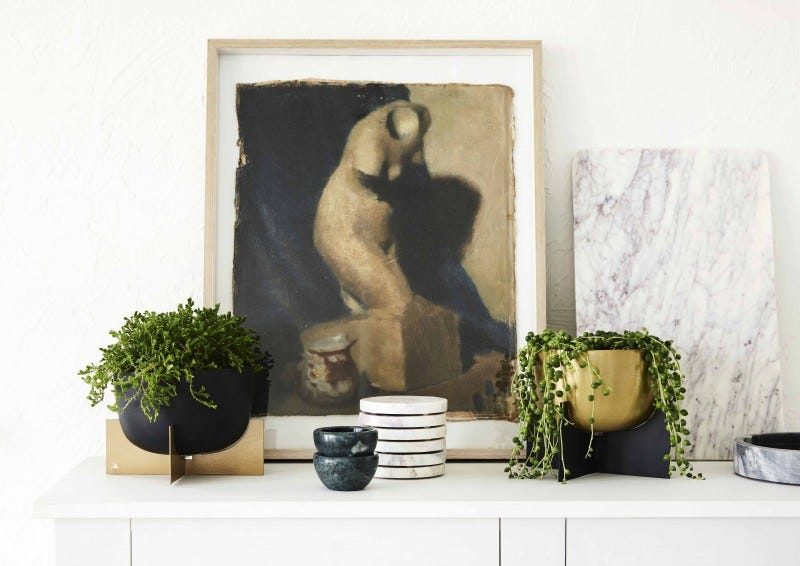 We absolutely love these super stylish planters from Marble Basics - they're the perfect height for hanging plants like String of Pearls or Devil's Ivy. They also come with a silicone plug for the drainage hole, which means they also double as a vase - bonus!



Sara and Hayden peppered their stylish winning apartment at the Gatwick with lots of gold touches, including their artwork, Nest coffee table, lounge chair and lighting choices. This style trend is perfect for Art Deco-era homes.




This stylish Hexagon 'Geo Desk Clock' is a great addition to any home office, and will bring a shine to your day - especially when the big hand creeps round to 5 o'clock!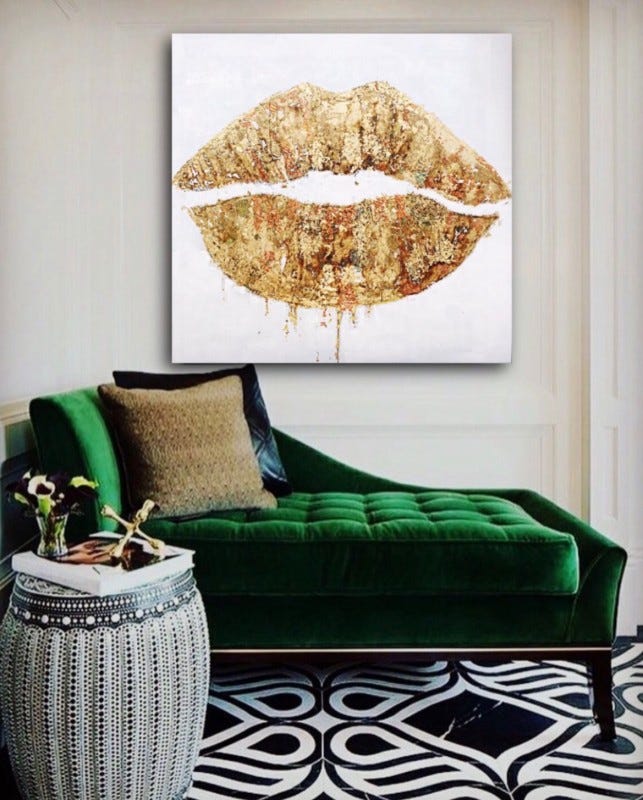 Kissy Kissy! What's not to love about these 'Goldies' lip paintings, by Melissa La Bozzetta Art. Each is made with layers and layers of divine gold leaf, acrylics and foils.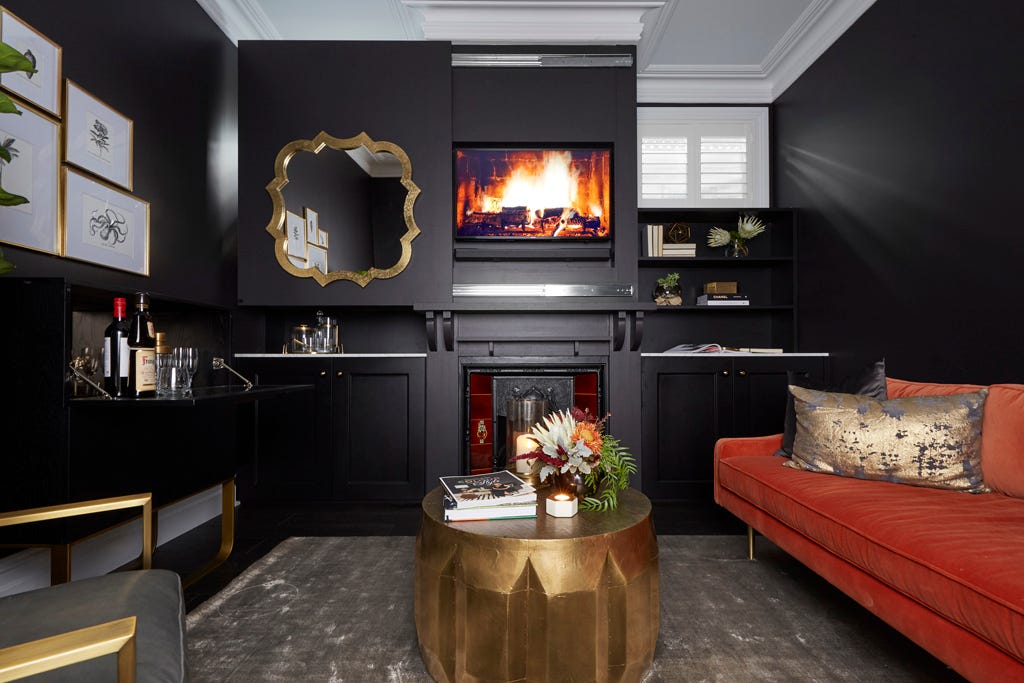 We're still in love with this moody sitting room, as presented by Ronnie and Georgia at their Elsternwick home in 2017. They included the Vionnet Carved Coffee Table, made from mango wood with metal cladding - it's the 'hero' of the room.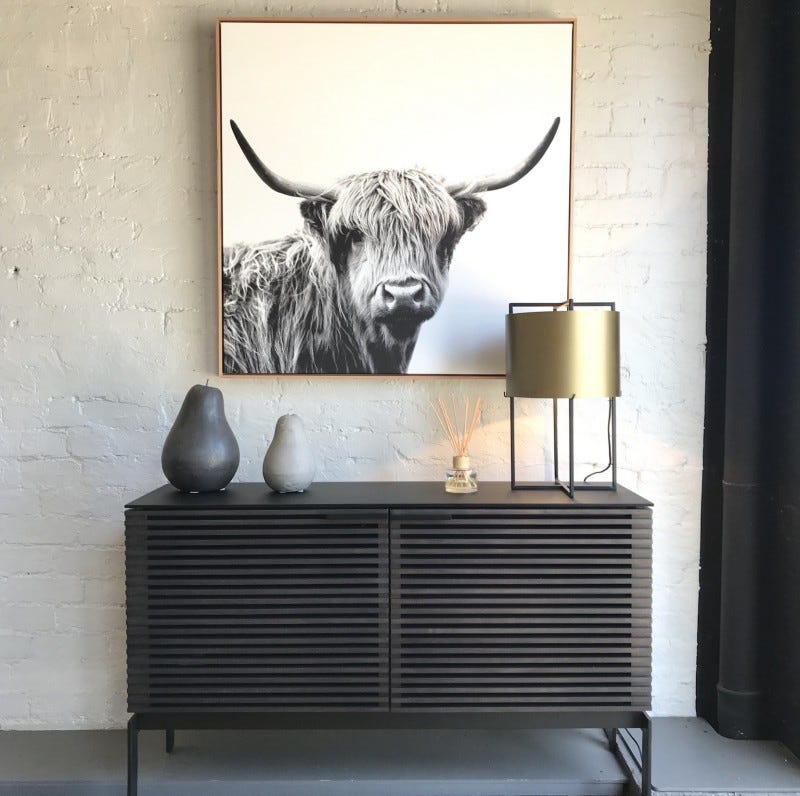 Dial up the luxe factor with this 'Gatwick Brass Table Lamp' - a stunning addition to any home. You'll be mooooo-ved too. Get it? Get it?


Did you like this blog? Subscribe to our newsletter to be the first to receive news from The Block! Subscribe now to receive $20 off your next order.