Getting excited for this year's Block? Of course you are! And to get you in the mood, in the weeks leading up to the premiere of this year's season, we're asking our glorious Block Shop Style Insiders to weigh in on some of their favourite, all-time Room Reveals. We can't WAIT to see what everyone does this year...

Who: Harrie, The Block Shop's Melbourne Store Manager
Fave: Kyal and Kara's Kitchen Fan v's Faves 2014
Why: "For me, this is the perfect mix of industrial meeting modern. So many of the kitchens we see on The Block are HUGE, but I've picked this one to be my favourite as it feels well appointment and honest, as well as functional. The exposed brick and timber makes it feel homely and cosy, and a place where I'd love to get my cook on with the family!"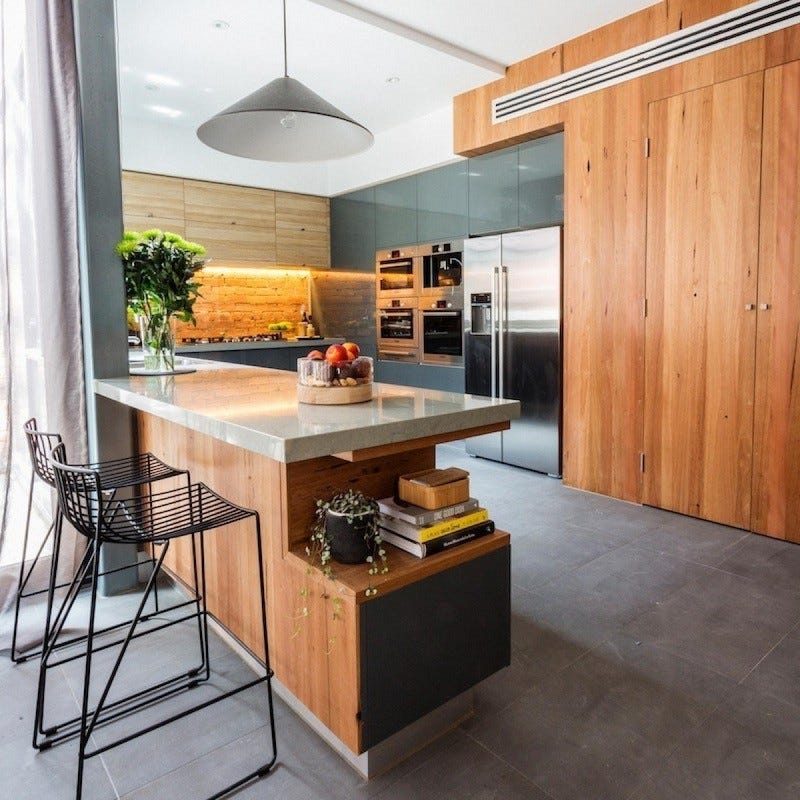 Who: Emma, Co-Founder and Director of The Block Shop
Fave: Darren and Deanne's Guest Bedroom Triple Threat 2015
Why: "I love the calmness and serenity they've created through the use of colour and texture."Emma, Co-Founder and Director.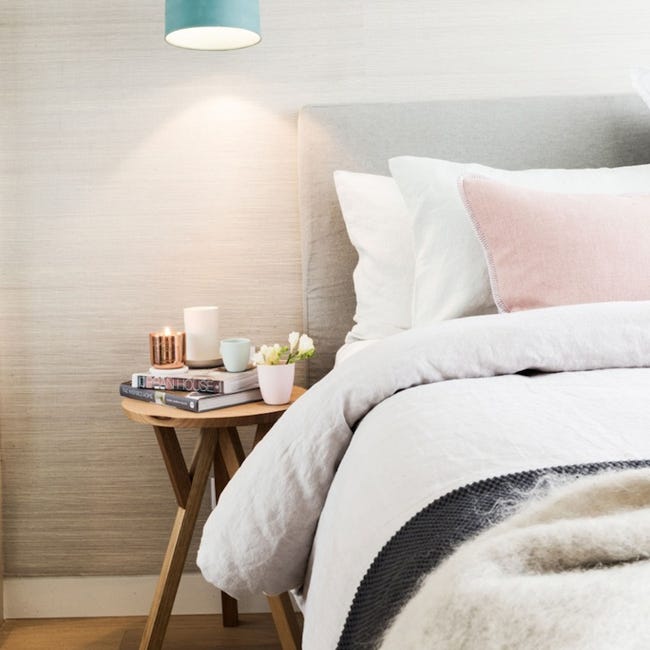 Who: Holly, Customer Service Manager
Fave: Kyal and Kara's Balcony-Living Space Fan v's Faves 2014
Why: "I love the contrast of the black window frames against the brickwork and the huge green vertical garden. The ceiling height glass brings in beautiful light. And who doesn't love an arched window? I can really picture myself curled up on that couch on a warm sunny day soaking it up, or feeling cosy on a cold winter's day."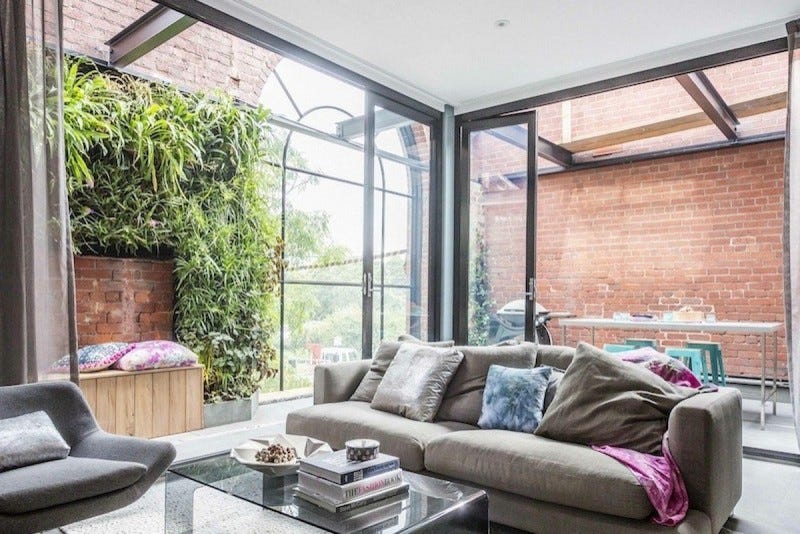 Who: Renee, Customer Service
Fave: Dan and Carlene's Main Bathroom The Block 2016
Why: "I love the contrast of the 'busy' floor tiles with the classic white subway tiles. I'm also a fan of wooden vanities and love how this one works with the wooden door. My favourite thing, though, is actually the towels!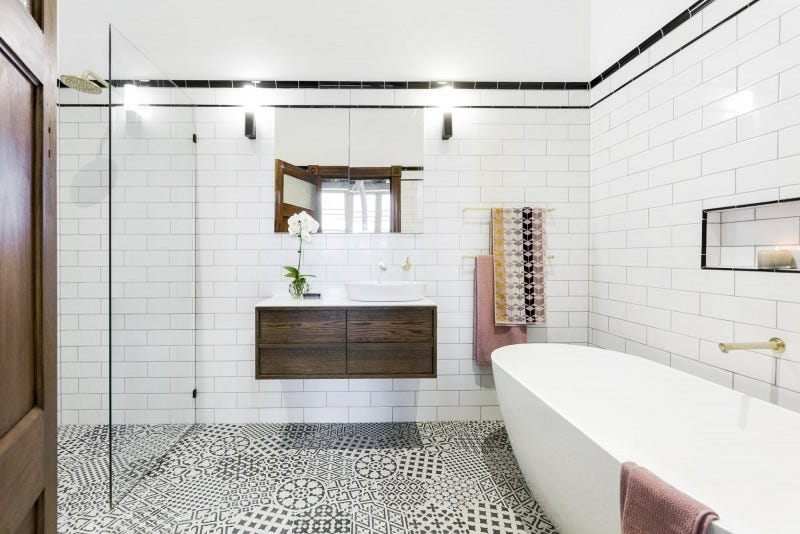 Who: Jennifer, Sales and Marketing Manager
Fave: Sarah and Jason's Hallway and Laundry from The Block 2017.
Why: "What a big week that was! Although a hallway and laundry are pretty boring spaces, Sarah and Jason managed to make theirs so beautiful they both became features of the house, rather than just functional. Having the stunning hallway flow through the entire house tipples into the other surrounding rooms. Special mention to the double front door, skylights and artwork - there's nothing I dislike! The laundry is so gorgeous I wouldn't actually mind being in there!"


Who: Phoebe, Advertising Manager
Fave: Darren and Deanne's Bathroom from The Glasshouse 2014
Why: "I'm a real Dee and Darren girl!! I love everything that they do but I will never forget their master bathroom. I know that the tiles/light and iron windows are everywhere now, but Dee really was ahead of the trend – so simple and classic but stunning all together. The marble topped vanity and splash back/black rimmed mirror and VJ walls - I loved it all!!"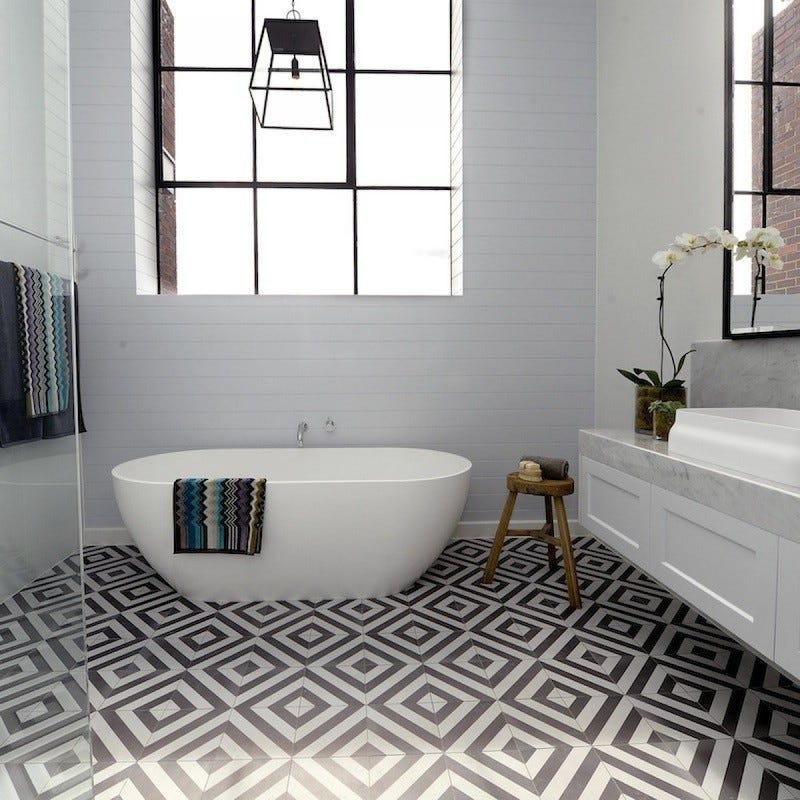 Who: Sarah, Co-Founder, Communications and The Block Liaison
Fave: Sophie and Dale's Kid's Room in the Final Challenge House 2012
Why: "It blew my mind! How they did this in a week at the end of a very long and hot summer-long renovation of the terrace houses on Dorcas Street in South Melbourne, I will never know! The installation of the picnic scene on the ceiling was courageous and INSPIRED!"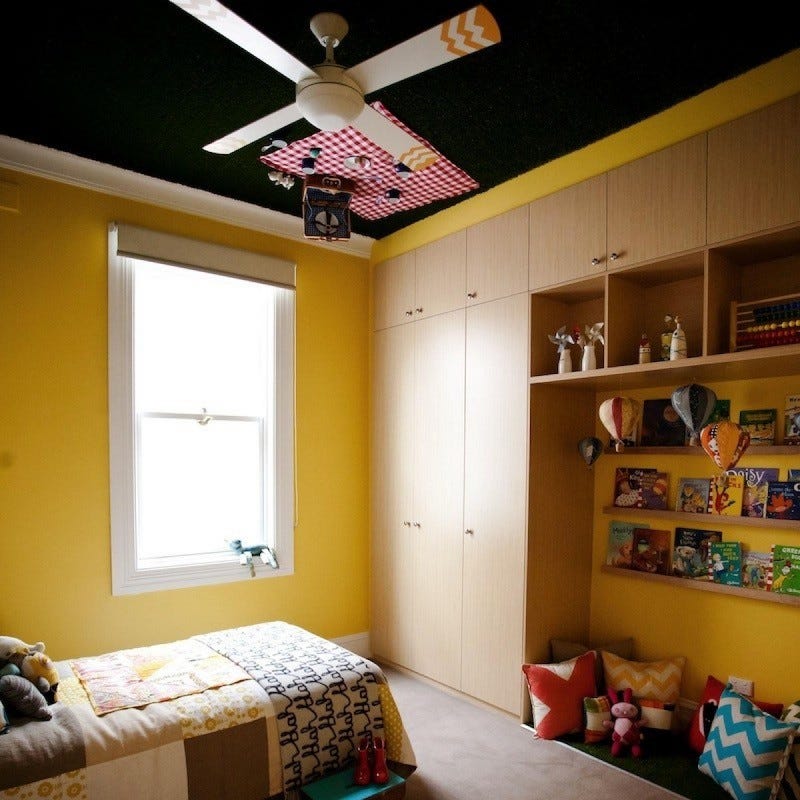 And just because there is no stopping Sarah at one….
"Runners up are Josh and Jenna, 2011 dining room (THAT LIGHT!), Dea and Daz's WC in The Block Triple Threat 2015, Michael and Carlene's laundry in the final challenge apartment in Glasshouse 2014, Julia and Sasha's main bathroom in Port Melbourne 2016 and pretty much every room done by Kyal and Kara in Fans V Faves 2014!"

Phew! That's a LOT of favourites, Sarah! But we agree - they're all super awesome rooms.

Did you like this blog? Subscribe to our newsletter to be the first to receive news from The Block! Subscribe now to receive $20 off your next order.