There's nothing like a furniture refresh to get you feeling re-energised about life. Here are nine of the biggest furniture design trends doing the rounds in 2022.
Ready, set –shop!
Natural finishes
Timber tables, natural fibre rugs, linen, marble, stone accents – if we had to pick one major design trend for this past year it would have to be the use of natural fibres and finishes, especially in furniture. Whether it's a beautiful hand-crafted dining table by Christian Cole or a gorgeous French antique sideboard, it's worth investing in beautiful, good quality statement pieces to finish your room. The options are limitless!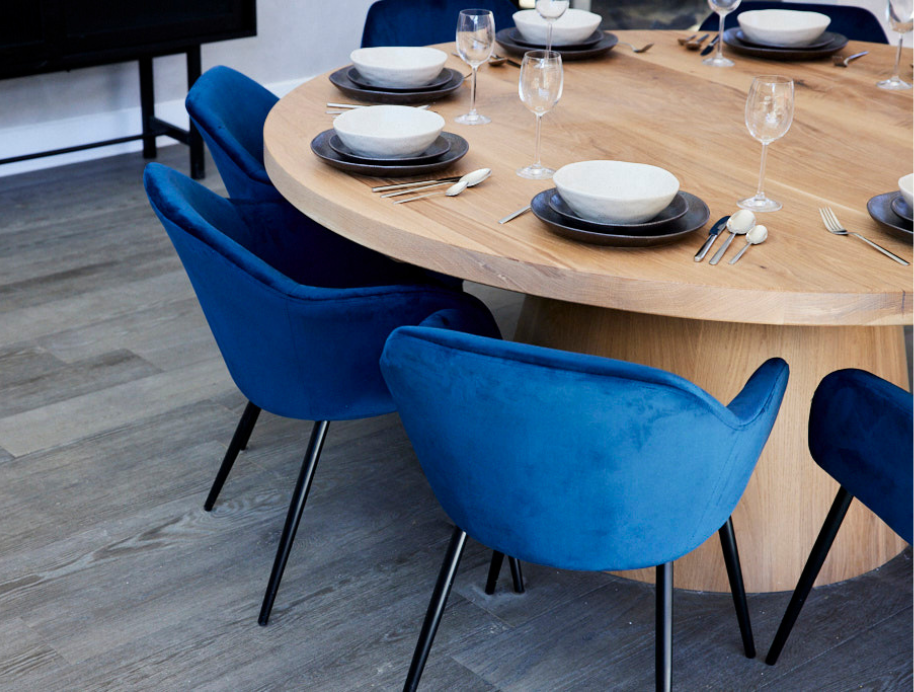 Josh and Luke invested in this beautiful, quality statement piece table from Christian Cole. Choosing the right quality pieces will last you a lifetime.
Curved edges
We've seen the use of curved furniture and cabinetry a fair bit over the last few years on The Block – who can forget Daniel and Jade's stunning kitchen bench from 2020? Curved edges continue to be a big furniture trend for 2022, popping up via the arms of couches, in rounded cushions or through designers like Tim Neve, who uses the motif brilliantly in his whimsical tables and armchairs. Expect to continue worshiping your curves for a while longer yet!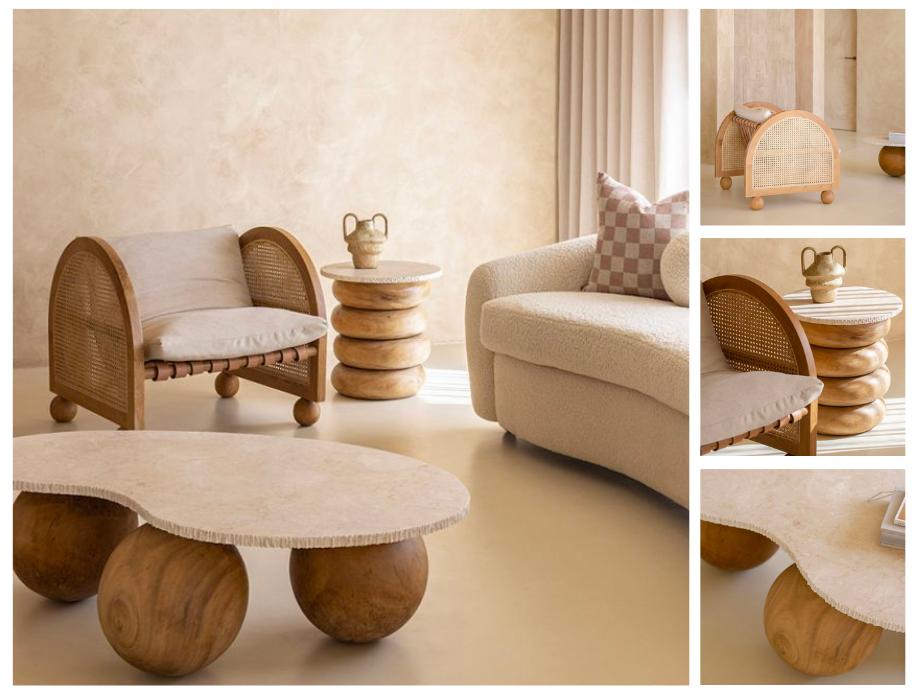 Tim Neve has just released his 'Debut' Furniture range and it is simply stunning.
Stone
Natural stone is once again having its moment, popping up as a popular building material – it's also being used more and more as a durable, hard-wearing flooring option. If you live in a 90s-era Tuscan-style home, this is good news for you – chances are you have plenty of it in your home. Adding stone accents via your furniture is a beautiful way to add texture and interest to your living spaces. Retro travertine tables are very on-trend, as are tables that use large stone blocks as a base.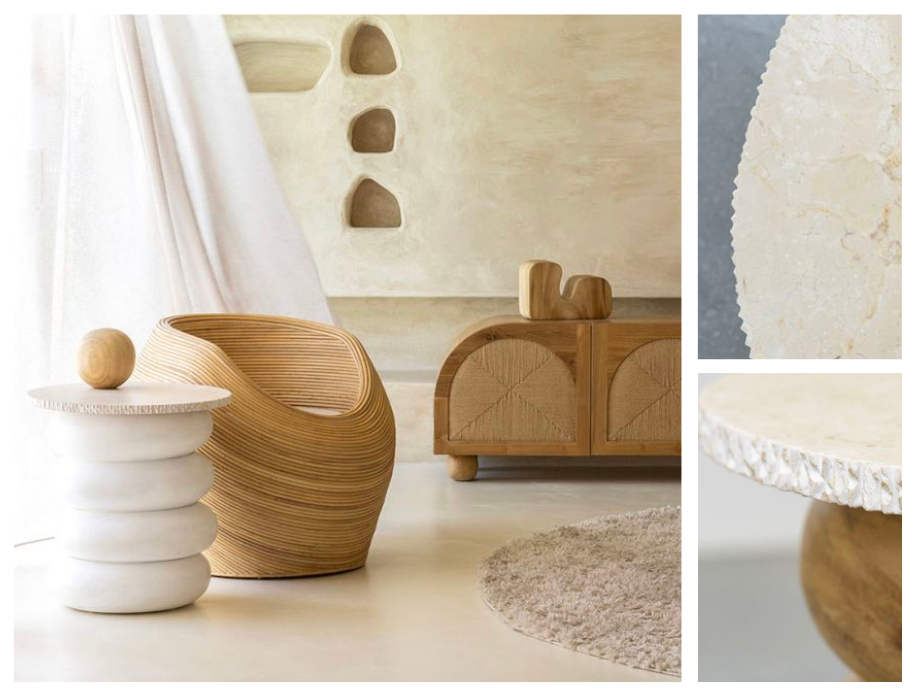 Tim Neve's 'Debut' range also available in this beautiful white stone Tim's range of furniture truely encapsulates the 2022 furniture trends.
Marble
This has been doing the rounds for a few years now, but marble accents – especially in bathrooms and used as luxe splashback features in kitchens – continue to be a major trend. If you're working with an open-plan living space and have already used this as a feature in your kitchen, consider replicating it again via a marble coffee table or lamp stand in your sitting area. Adds instant opulence.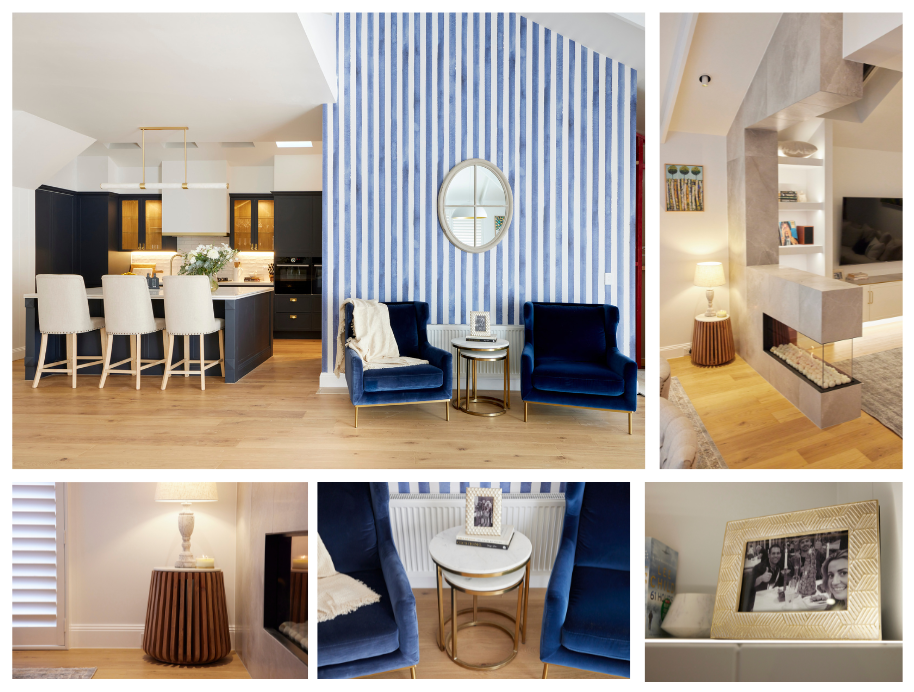 Kirsty and Jessie perfected marble accents in their Block 2021 build .
Late 80s, early 90s style
Not a fan of all that natural fibre, rattan and rafia? You might want to veer away from it completely and embrace the current furniture trend of late eighties and early nineties style – think bold designs, angular furniture and graphic prints. This trend works particularly well if you live in a house of the same era – we're absolutely obsessed with TH Brown's incredible modular lounges, which really brighten up eighties brown brick living rooms.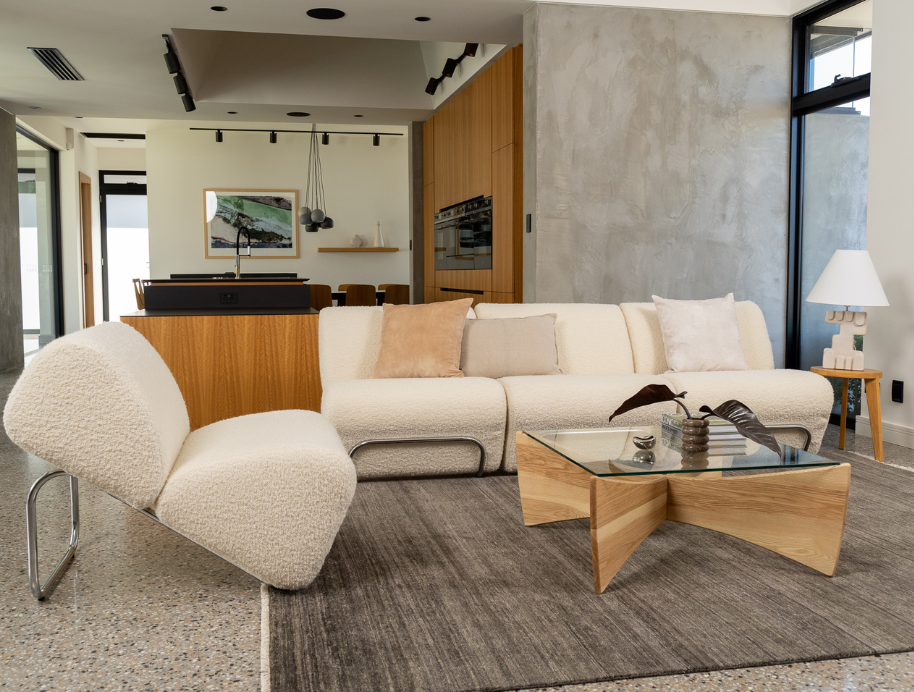 The Trend Suite is manufactured in Adelaide, and hand-finished to the exacting standards long expected from TH Brown - Australia's oldest furniture brand!
Brown, brown and more brown
And on that note, you can expect to see a lot more brown used in interiors and furniture over the next few years, as various shades make a big comeback. Brown leather couches – especially antique or vintage – continue to make their presence felt in living rooms across the world. Darker brown used in soft furnishings provides a great counterpoint to all those sandstone/travertine/limewashed surfaces.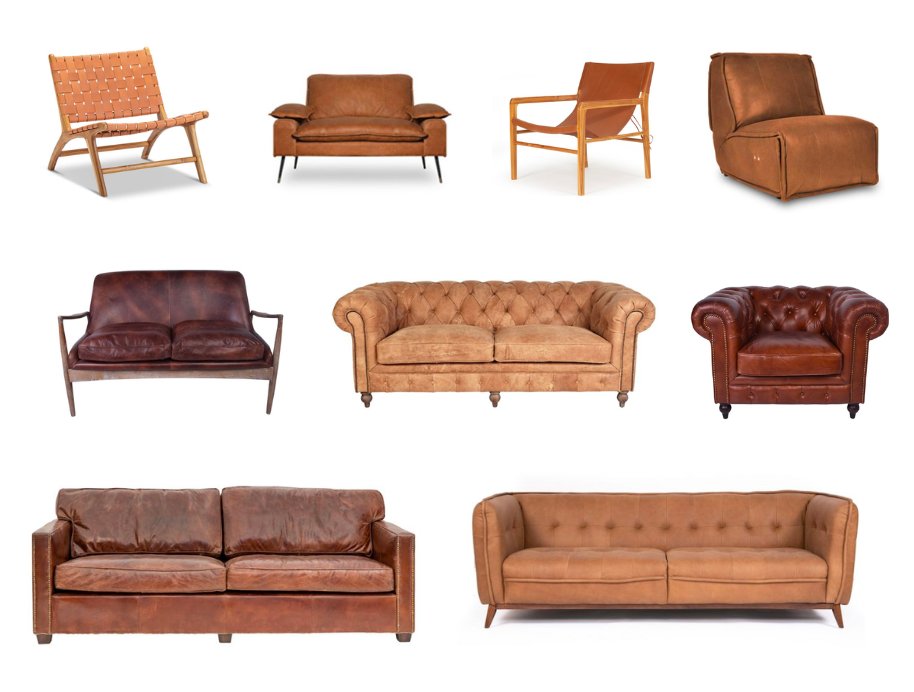 Insert fireplace, red wine and a good book! The Block Shop has you covered with so many incredible brown leather lounges available delivered directly to your door.
Artisan-made decorator items
Remember when all anyone wanted was an all-white, minimalist living room? Urghh – talk about boring. But we're pleased to say this very naughties design trend is well and truly on the way out, with designers turning their back and opting for maximalism instead. Ornate furniture - think curved table legs, intricately carved mirrors, hand-turned lamp bases – is a big trend for 2022, and the more bespoke the better.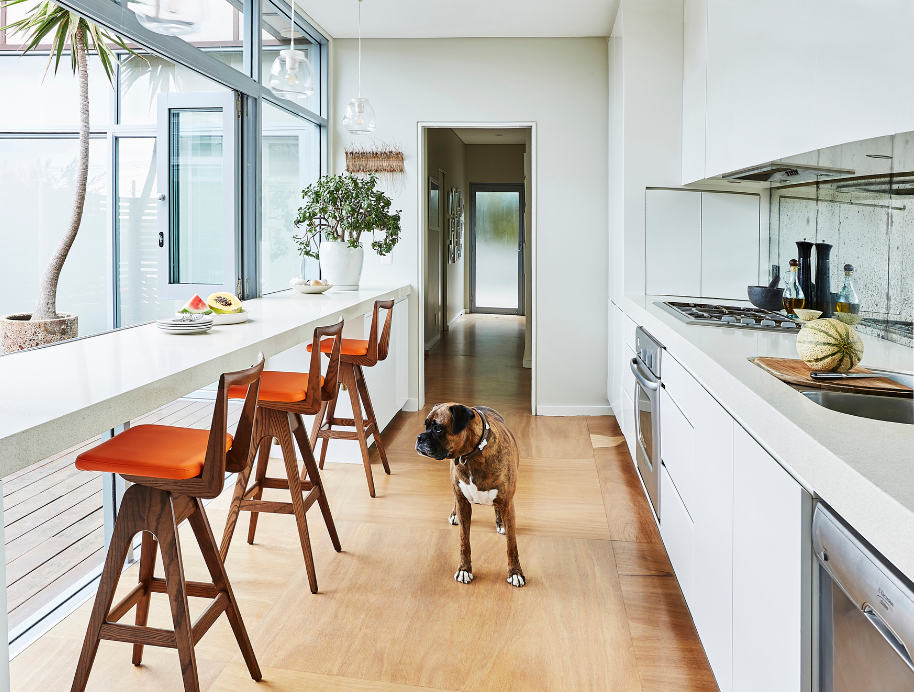 You may remember the TH Brown Stool which Mitch and Mark used, well here it is in a new colourway and we LOVE this fun pop of colour!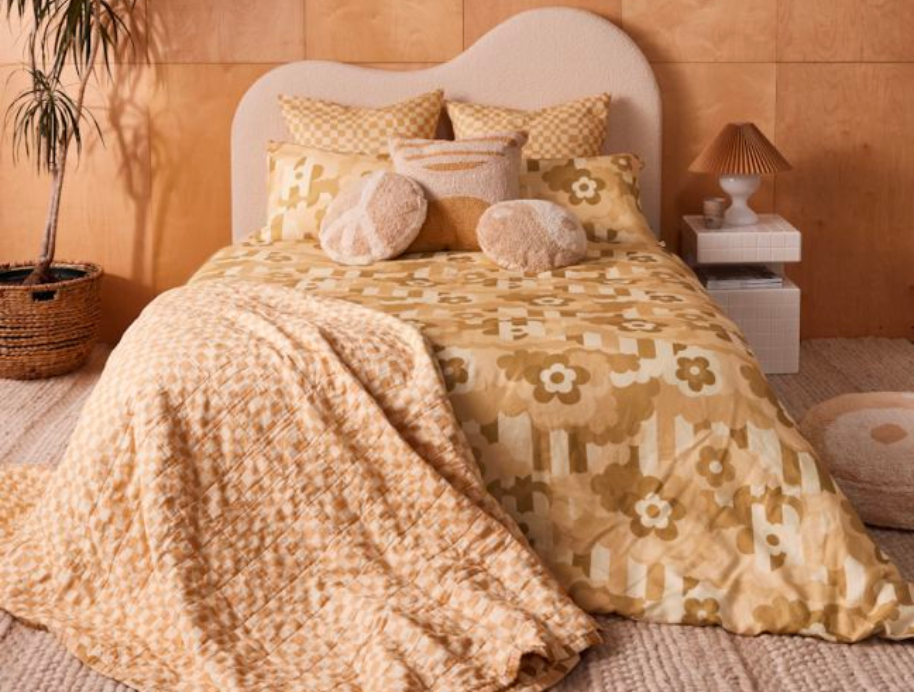 Maximalism is getting some much needed air time in 2022, Banabae is a brand that does this so well. This is print clash perfection, we love everything about their range of linen, cushions and rugs.
European influences
Which brings us to this trend. For a while there, Scandi furniture was all anyone wanted for their homes. But we're pleased to see French inspired pieces starting to creep their way back into our interiors. There's something about European homes that have so much character, charm and warmth, they really do tell a beautiful story.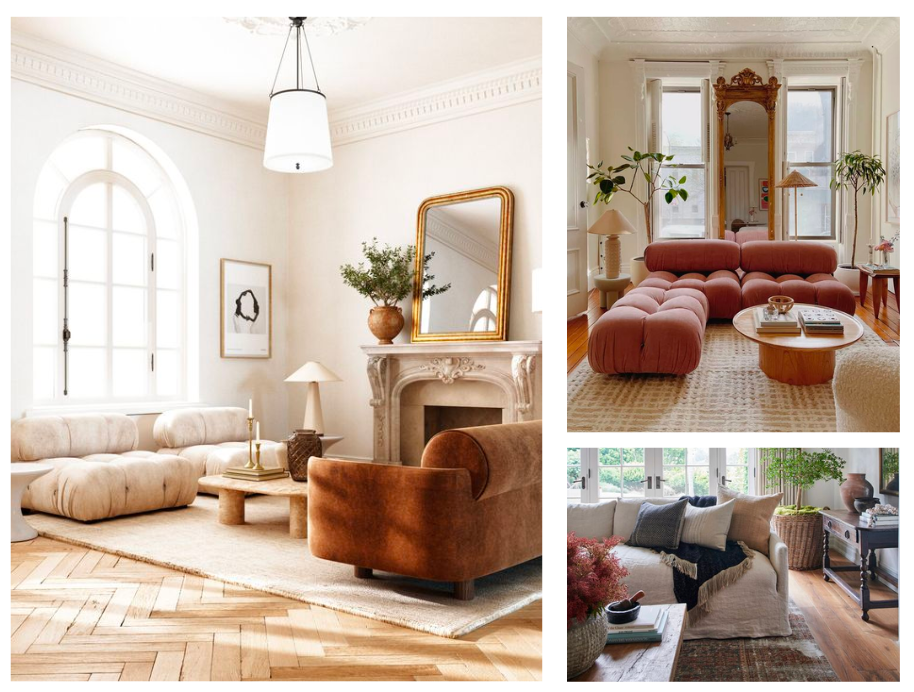 Now these are the French abodes we want to recreate. Stay tuned to The Block Tree Change in 2022, we would love to see more of this trend. Photo credit: @Pinterest
Earth-tone Tablecloths
Tablecloths are making a big comeback – especially in raw cotton and linen. These are a great way to add texture and interest to a room and create a warmth and homely appeal. So why not raise the stakes at your next family lunch with a beautifully decorated table.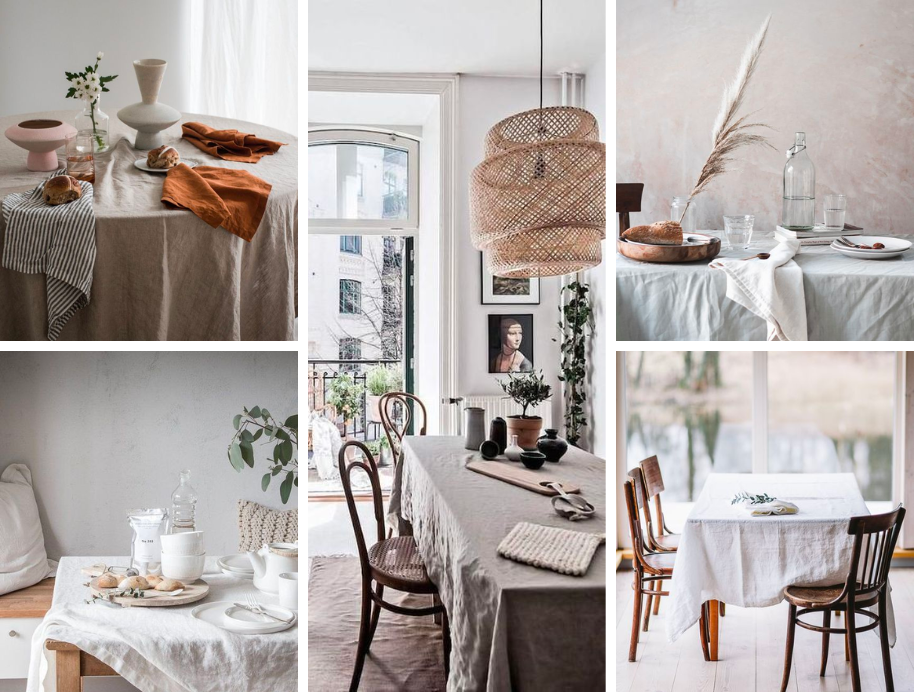 Tablecloths will make a comeback in 2022 and if lunch looks this good, we are thrilled about it! photo credit @Pinterest. Shop Tablecloths here.
Shop the latest furniture sale here.