Jason and Sarah have taken out an unexpected win for kitchen week, after effectively dobbing in Josh and Elyse, whose kitchen Jason discovered was non-compliant during his walk-through of their winning space.
"How is that a 10?" the qualified plumber asked. "It's not a perfect kitchen, because it doesn't comply with local laws. Or plumbing laws. Or VBA laws. So I want to have a chat with Scotty about that, and make him aware of that. Because obviously it's an issue."
Jason had a problem with the fact the couple had used a caesarstone splashback next to a gas cooktop. Instead of the compulsory 200mm between the stove and the wall, there was only 40mm - a code violation. He took his complaint straight to Scotty, who called an emergency Body Corporate for later that day.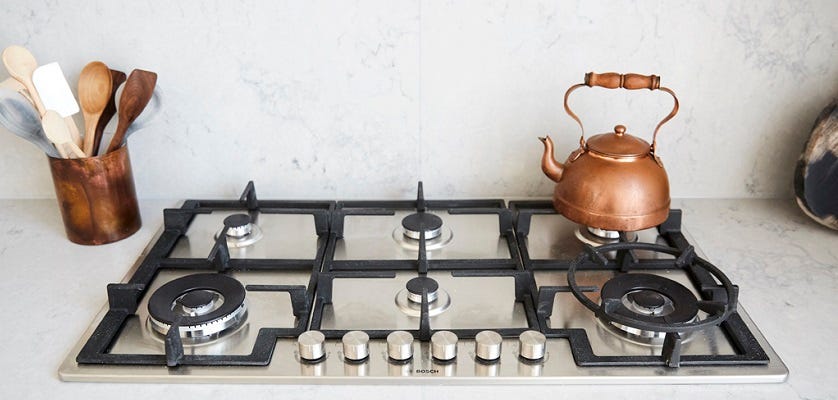 In a shock decision, Sarah and Jason were then awarded an extra $10,000 and a win - and the Blockheads weren't happy. Especially Josh.
"He's shown his true colours now," Josh says. "He's shot us down behind our back, but he'll say to our face, 'Oh, it's not about the win.'"
The thing that bothered all the other contestants most, was the fact last week, all four houses went out of their way to help Jason and Sarah, after Scotty threatened to evict them from the show over their uncompleted master and ensuite.
They all decided that if Jason and Sarah were to have a chance of staying in the game, they'd need to forfeit taking two days off to complete the challenge.
They all OK'd it - but it's a decision that's come back to bite them.
"For them to forfeit the week before and then have an extra two days, and take the win with an uncompleted room - yeah, that didn't sit well with me," Sticks admits. "We even went up and helped them in the morning to make sure they stayed on The Block. And then this happens?"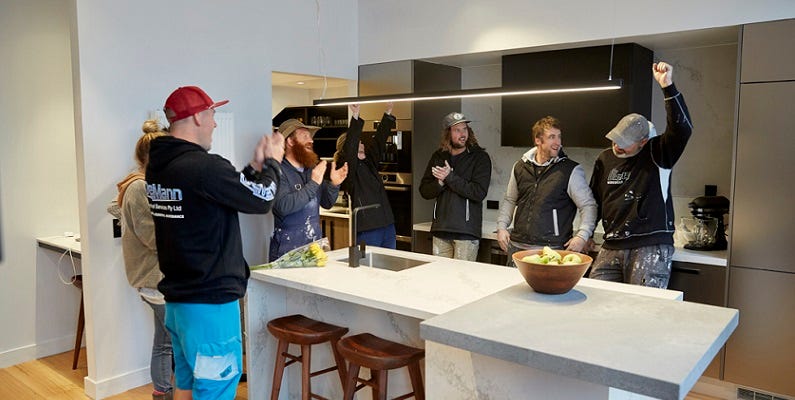 It doesn't seem fair. Especially, as Georgia points out, when they tied for first place a few weeks back, they were forced to split their winnings with Josh and Elyse. In this case, both teams each got the full $10,000.
"It feels like charity," Ronnie said, and, for once, Josh and Elyse were in full agreement (for once!) with their neighbours from House 3.
"I find it frustrating when [me] and Elyse aim for perfection every week, and we're getting high scores, and then to come in and have this happen when it's something out of our control - it's not worth bringing up," he said that night to Jason. "It's frustrating because we gave you a day and a half extra."
For their part, Jason and Sarah say they never meant to cause this much upheaval. And they certainly weren't expecting Josh and Elyse to have to forfeit their win.
"There was no intention whatsoever on my behalf for them to have points removed," Jason says. "I am sure I will speak to Josh later and smooth things over."
But is it too late?
Who do you think should've won? Look at this photo gallery and you be the judge...
Did you like this blog? Subscribe to our newsletter to be the first to receive news from The Block! Subscribe now to receive $20 off your next order.