Get your floor plans sorted and maximise your reno's potential by considering these important points.

Already living in the home you're about to renovate? This is a good thing! In fact, it puts you at a considerable advantage, says Carlene, star of The Block: Glass House.
"They say you should live in a home before you start renovating because you can work out how you want to use the space," she explains.
If you're already holed up in your un-renovated space, take the time to consider the floor plans on your new reno carefully. If you're not - you can start from scratch!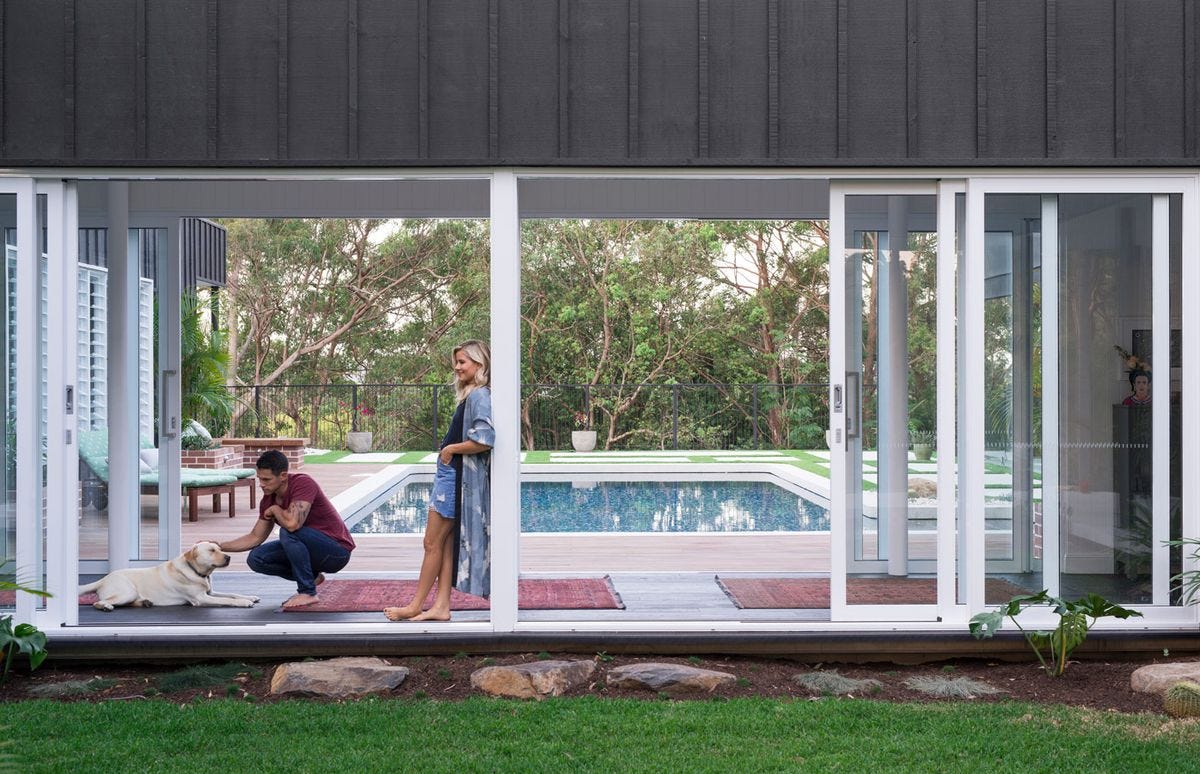 "They say you should live in a home before you start renovating because you can work out how you want to use the space," says Carlene, pictured here with Michael in their beautifully renovated Gold Coast family home. (Photographer: Mindi Cooke)


7 Top floor plan ideas and tips:

1. Don't just recreate your old home
Really LOOK at the space you have, and consider how best to use the area you're working on.
"Try not to just replace the layout that's already there," says Jenna (The Block 2011 and All-Stars, 2014). "Those first stages of spatial planning really are the most critical and important part of the design process and everything else kind of follows from that based on aesthetics and cost."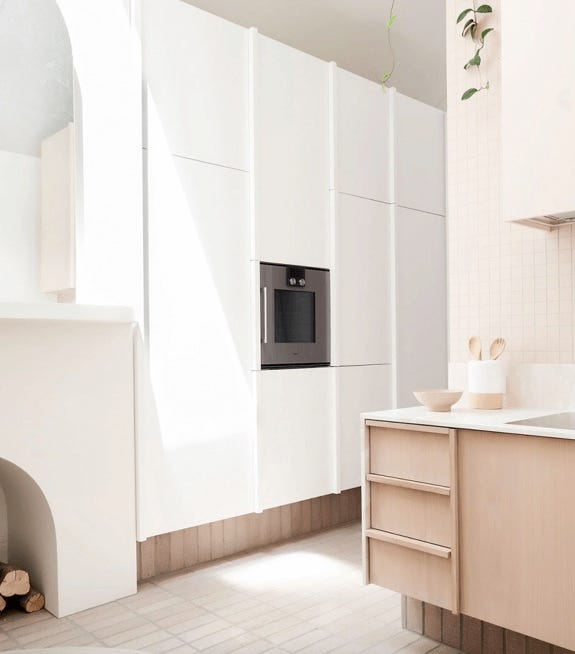 Inside Josh and Jenna's meticulously planned tiny home (Picture: Eve Wilson with thanks to Design Files)

2. Consider open space
Open-plan living is the way to go these days. But you may not necessarily have to knock down walls willy-nilly to get the best out of your reno. Really think about whether you can make the existing set-up work before you start planning large-scale demo work. "It's important not just to do what you think you should do, but work out how you really live as a family and how you want to use the space so you're not knocking down a wall that you may later regret," says Carlene.



Experienced apartment flippers Mitch and Mark's game-changing Block floor plans - turning level three from a bedroom into an entertainment haven.

3. Plan your traffic flow
Consider how people move through your home, and each individual room in it. This will play a big part in determining where you place your furniture. It's also important when planning practical spaces like kitchens and laundries - work out what you do in those spaces most commonly, and group things together accordingly. For example, having a sink placed next to a dishwasher just makes sense.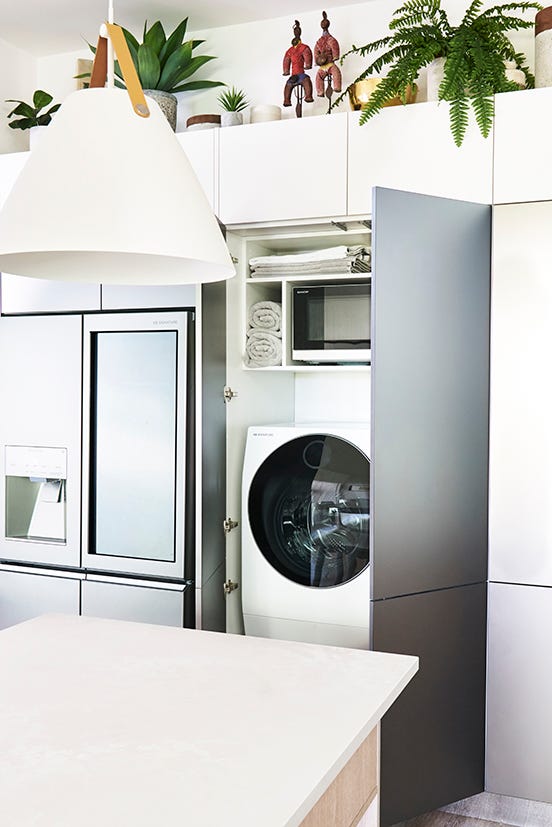 Consider placing washing appliances within your kitchen. Darren Palmer did just that with this clever Freedom Kitchen design - the island bench doubles as a spot to fold laundry. (Photographer: John Paul Urizar)


4. Bring the outside in
Try to create a seamless transition between outdoor and indoor spaces. A great example of how this can work beautifully is in 2018's Gatwick apartments. Melbourne's inclement weather means it's not always possible to enjoy an outdoor entertaining space. Having them enclosed, but still open to the outdoors, means you get the best of both worlds. It also effectively doubles useable living areas! "We love that look of large bifold or sliding doors flowing out to a deck area," says Kara (The Block Glasshouse).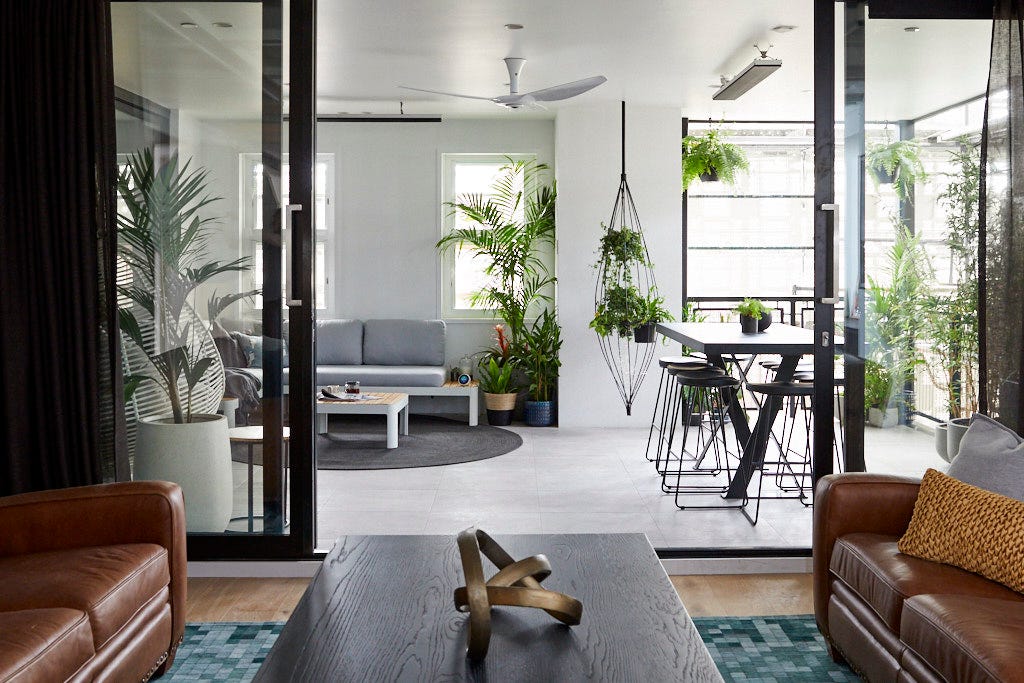 Kerrie and Spence effectively doubled their useable living space in their Gatwick apartment.

5. Let the light in
Plan your floor plan to maximise natural light in your home - because, let's face it, bright, light homes are happy ones. If you're struggling with the orientation of windows, consider investing in skylights - they are a great way to bring natural light into dimly lit rooms and hallways.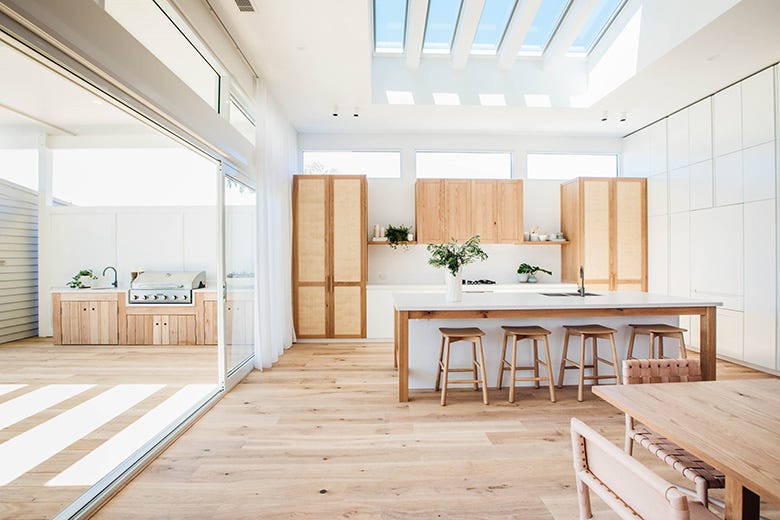 Kyal and Kara used VELUX skylights to transform their most recent Long Jetty renovation - their kitchen is literally flooded with light. (Photographer: Grace Picot)


6. Storage, storage, storage
Yep, we can't say it enough - make sure you include plenty of storage in your floor plans. Or take our word for it - the ghost of Shaynna Blaze will haunt you for all eternity! There are lots of great ways to hide storage in your home - built in banquettes in kitchens, floor-to-ceiling cupboards in halls - get creative! If you're not planning a full-scale reno, consider using your roof space (if you have it) - there are plenty of great attic conversion companies. Just including this little change can potentially add big dollars to your re-sale value.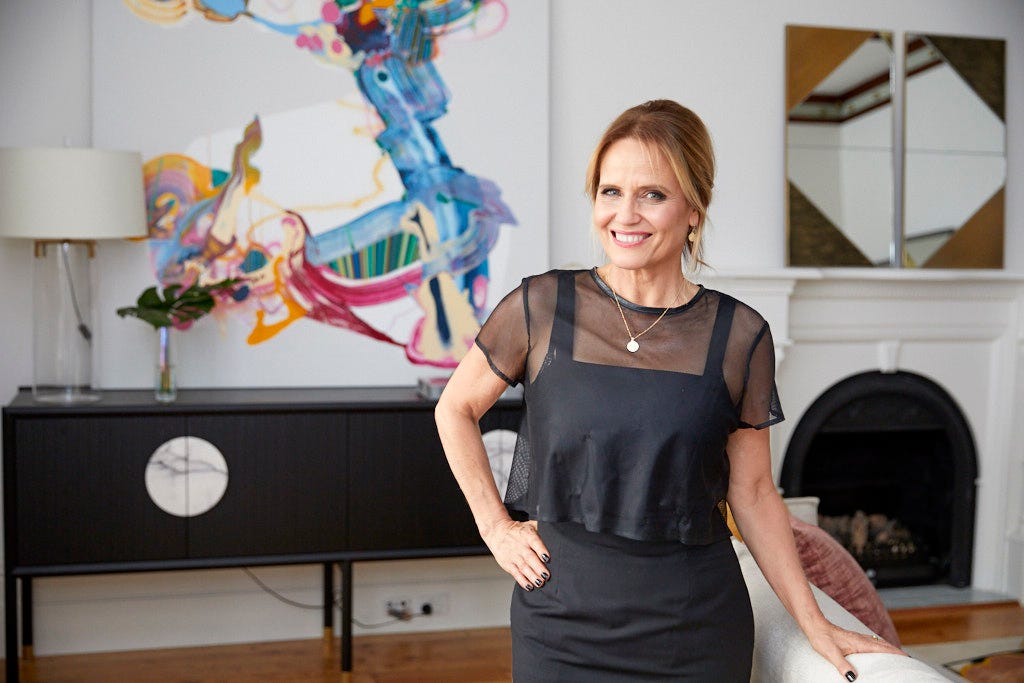 Shaynna Blaze - our self-confessed Storage Queen! We can't stress this enough - make sure you include LOTS of storage in your floor plans!



7. Every centimetre counts
A few centimetres wasted in one area can make a significant difference elsewhere. If a wide hallway impacts a bedroom area, consider using the space more wisely. "In any small-to-medium-sized layout you want to reduce your transitional spaces to a minimum, using that square meterage for amenity instead," says The Block judge Darren Palmer.


Did you like this blog? Subscribe to our newsletter to be the first to receive news from The Block! Subscribe now to receive $20 off your next order.