Is your New Year's Resolution to jazz up a tired, old space in your house? We've come up with a stack of great ways to give your home a quick update - without breaking the bank.

1. Repaint!
Changing a wall colour, or going over old paint can make a world of difference - just ask Shaynna Blaze! The Taubmans ambassador is a big believer in giving rooms an update via a lick of paint. You don't even have to be adventurous - just updating a white wall can lift a space. "Taubmans 'Tahira White' and 'Aspen Snow' are two solid choices that will highlight any features in a space," Shaynna says. "If you're after a more traditional pure white option, then try Taubmans 'Snowdrop' or Taubmans 'Crisp White'." Further expert painting tips can be found HERE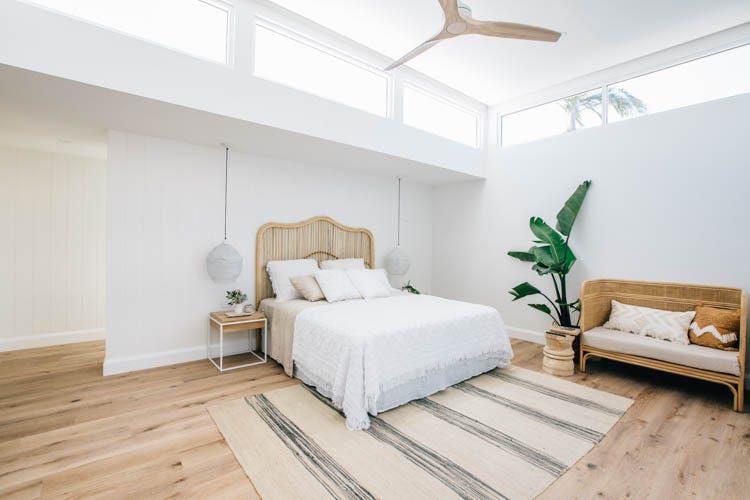 Gorgeous bedroom vibes from Kyal and Kara's Long Jetty renovation. They chose Taubmans 'Cotton Sheets' as the colour for their crisp, white walls. (Photography: Grace Picot)

2. Change up your artwork
A simple way to give a room a whole new look is to swap out artwork. This might mean changing pieces from one room to another - you'll be surprised how different they look - or purchasing something brand new. Alisa and Lysandra love showcasing art through their renovations, and say choosing the correct colour-match is key. "It's easy to play it safe and end up looking too matchy-matchy," they recently told Insider Style. "Pick up on colours from your walls, furniture and accessories. If your interiors are fairly monochromatic you can use artwork to introduce a pop of your favourite accent colour." Alisa and Lysandra share further design tips here.
Shop for some new art NOW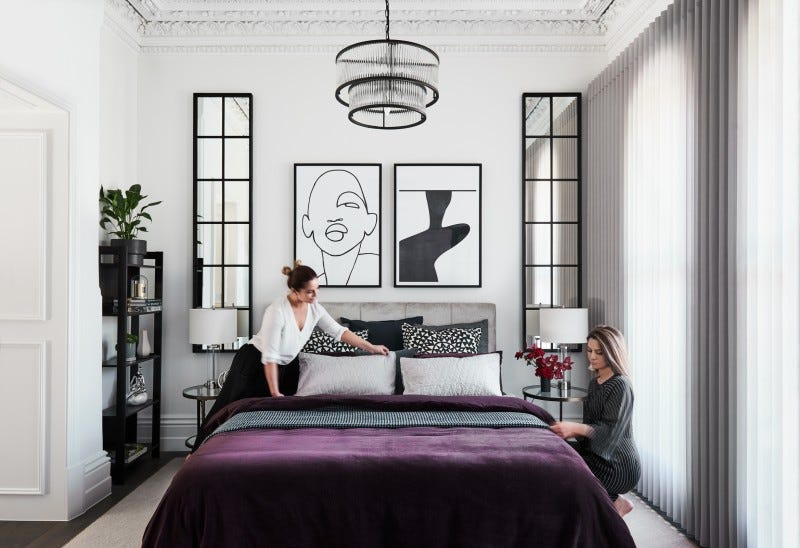 We are loving the colours the girls used in the master suite of their Albert Park renovation. Those monochromatic artworks! Too gorgeous. (Photography: Lisa Cohen)


3. Swap your cushion covers
It sounds basic, but you'd be surprised what a difference simply changing cushion covers can make. "Rather than getting rid of all your cushions, it's as simple as changing maybe one, or two," Shaynna Blaze says. "Keeping your plain colours will mean you won't get bored of them, and you can just refresh with one or two that are 'on-trend' now."
Check out the huge range of cushions online at The Block Shop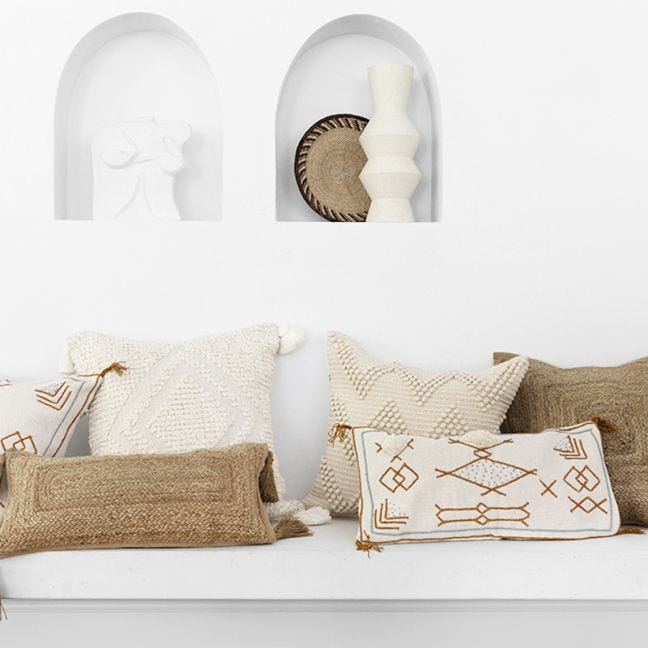 These cushions by Sea Tribe come in a range of sizes and gorgeous hues. This stunning colourway would sit perfectly in a Boho inspired home, but could just as easily work into other genres, such as Coastal & Contemporary.


4. Change your home scent
A change is as good as a holiday, right? And that applies to home fragrances too. If you're anything like us, then you probably have your go-to's. But trying a new scent at home can radically alter your perception of the room you're in. "Fragrance is a big passion of mine - I constantly have a candle lit wherever I am," says Aussie model Megan Gale, who spoke with Insider Style about her love of Glasshouse fragrances. "There are certain fragrances that can make you feel more alert and energetic while other fragrances can help you relax and unwind… so it really depends on what I am doing and what mood I am in."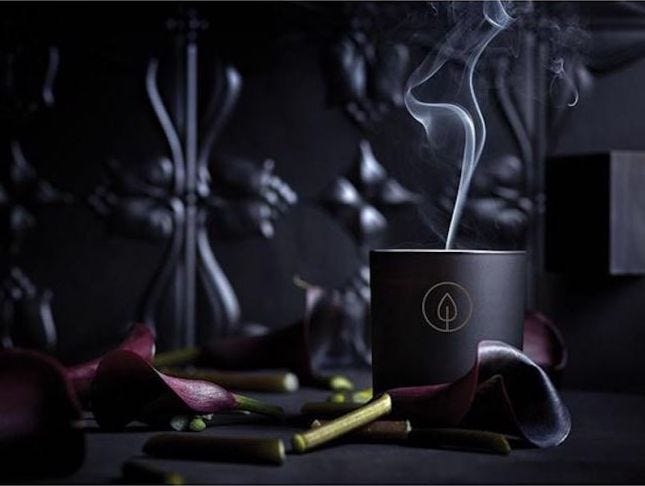 Shop our range of candles HERE


5. Pot a plant
Room looking a bit on the drab side? Including a plant - succulents and cacti are on trend again for 2020 - can add colour and a point of difference to even the plainest of spaces. "I think big, structural plants, and cacti, work well in fairly classic, structured environments. I think they can bring a really lovely modern twist to a room," Block Judge Neale Whitaker recently told Insider Style.
Shop our range of stylish pots and planters.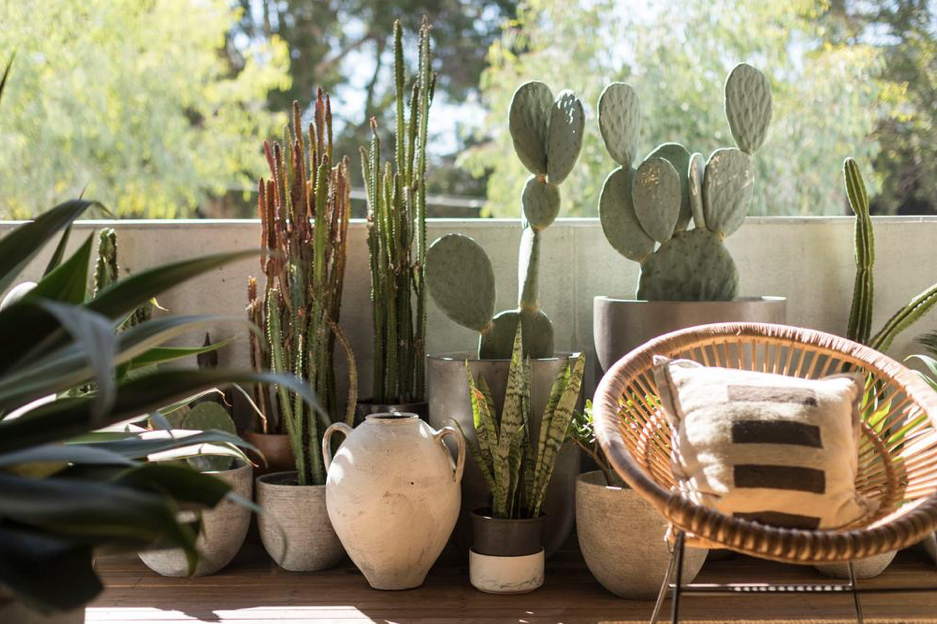 Neale Whitaker's stylish inner-city Sydney apartment (which he has since sold) was dotted with large, statement plants. Photo with thanks to Bresic Whitney, who sold the property.

6. Make your Bed!
We've said it a thousand times, but just the simple act of making your bed can make a massive difference to the way you feel about your bedroom. Honestly - it's true! And it won't cost a cent! If you're still keen to invest in some new bed linen and budget is a consideration, perhaps simply change ONE item - your pillows or a doona, for example - and watch your space transform.
Shop bedding online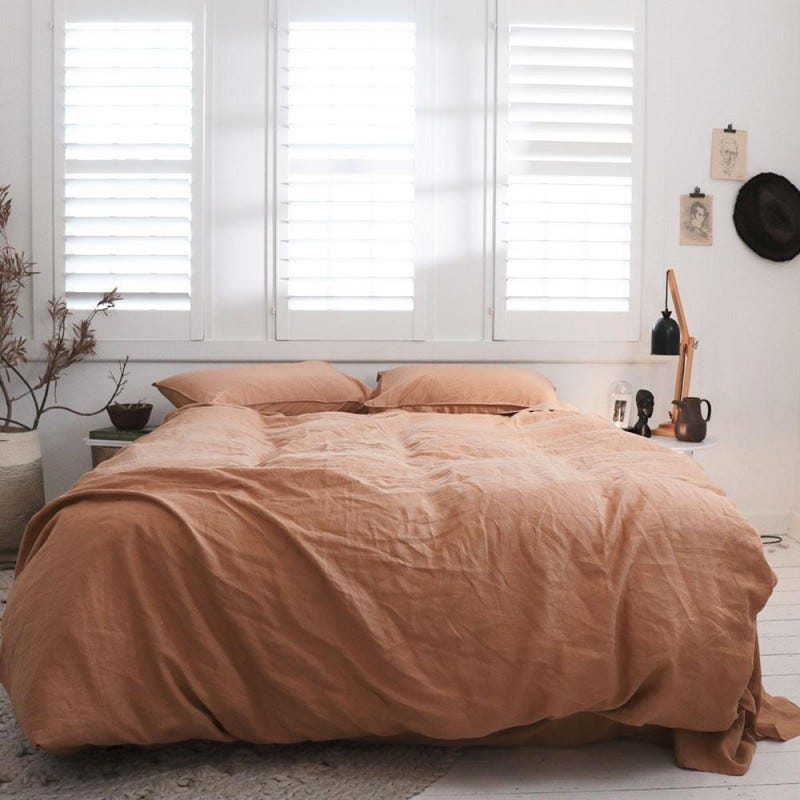 The Sheet Society knows a thing or two about making a good bed - take note, and get inspired!


Did you like this blog? Subscribe to our newsletter to be the first to receive news from The Block! Subscribe now to receive $20 off your next order