All Stars Darren and Deanne are living up to their name as the Threat in Triple Threat, winning their first Room Reveal back on The Block proper. That makes it two in a row for our Glasshouse faves, but would you believe it? They were actually nervous about returning.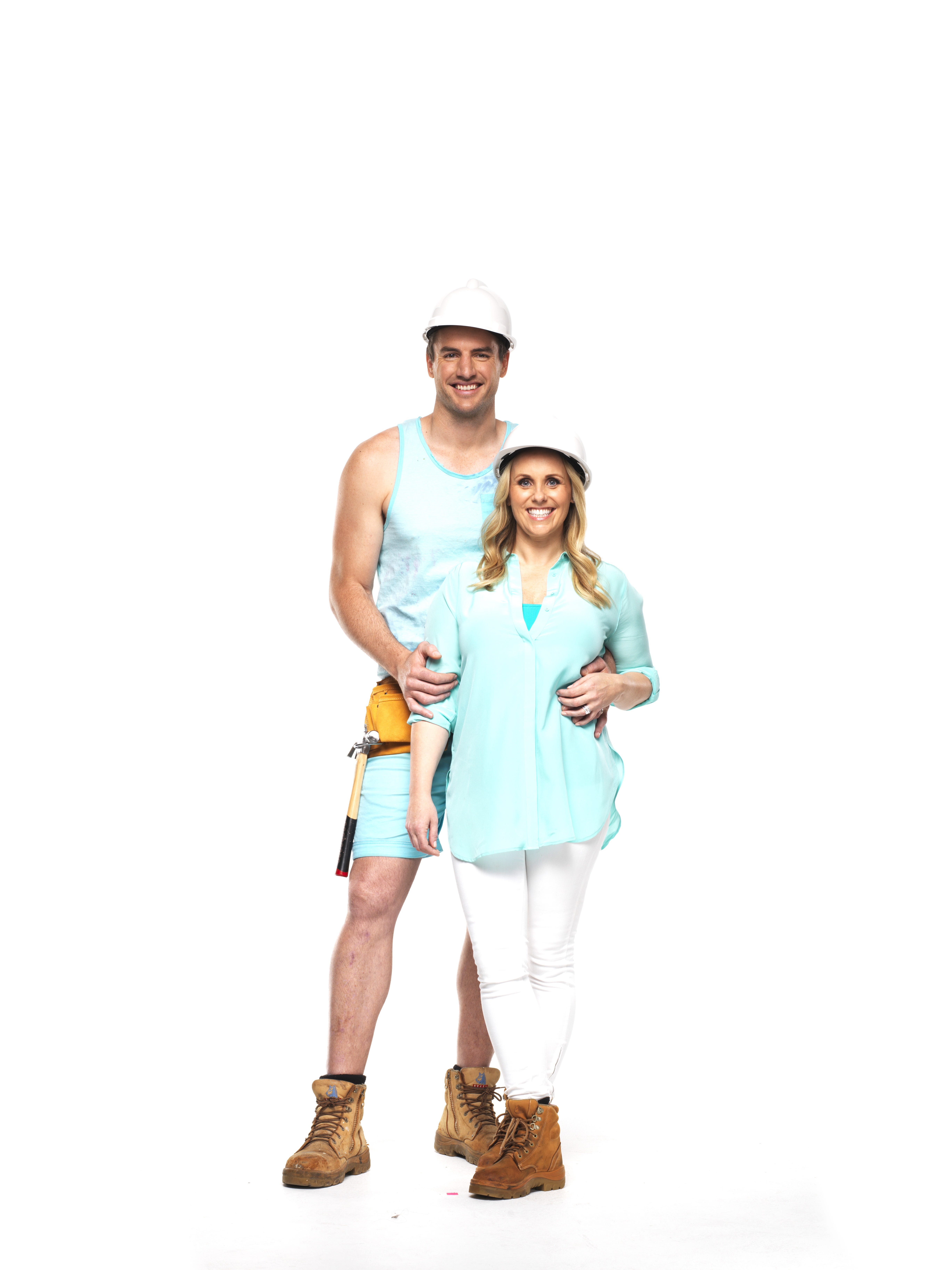 "It was really nerve-racking because we just knew the three couples all really wanted it," Dea says of the All-Star Elimination.
"Everybody was going really hard to produce gorgeous rooms. Kim and Matt and Bec and George have obviously spent the time since The Block working in design and improving their skills, and it was really scary."
While they didn't have time to prepare and up-skill, Darren and Dea went in with their own advantage:
"There were literally six days between the Glasshouse Auction and walking onto site," Dea tells us.
"I guess in some ways it was good, because we didn't miss a beat and we kept on moving. We still had that momentum going. But it would've been nice to have a break. We were pretty tired," she adds with a laugh.
Tired as they were, Darren and Dea managed to produce a "beautifully calm and relaxing" bedroom that wowed the judges on every level.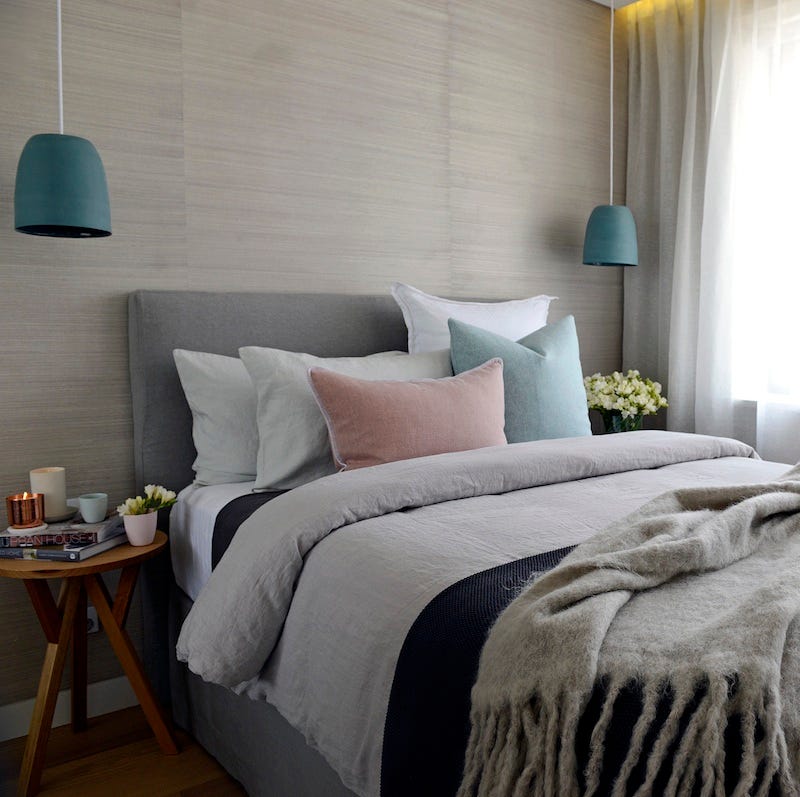 "The difficulty we all faced was the size of the room: It's very, very small," Dea explains.
"It's very hard to make an impact without being overpowering. So we focused on making the room very textural and warm, with an inviting feel. And that feeling you get when you walk in, that's my favourite part of the room."
For impact, Darren and Dea relied on an artwork, 'Wet 3' by Chris Warnes.
"I wanted something serene and tranquil, something that fit in with my palette, which was very soft and light. 'Wet 3' is that. And anything water is very easy to look. I thought it'd be nice to see first thing when you wake up opposite the bed."
Dea has nothing but praise for her All-Star rivals, who she says produced different but equally amazing rooms.
"Bec and George's was very modern and clean, with a simple palette," she explains. "They focused on getting some handmade furniture in, which was gorgeous, and I loved their artwork."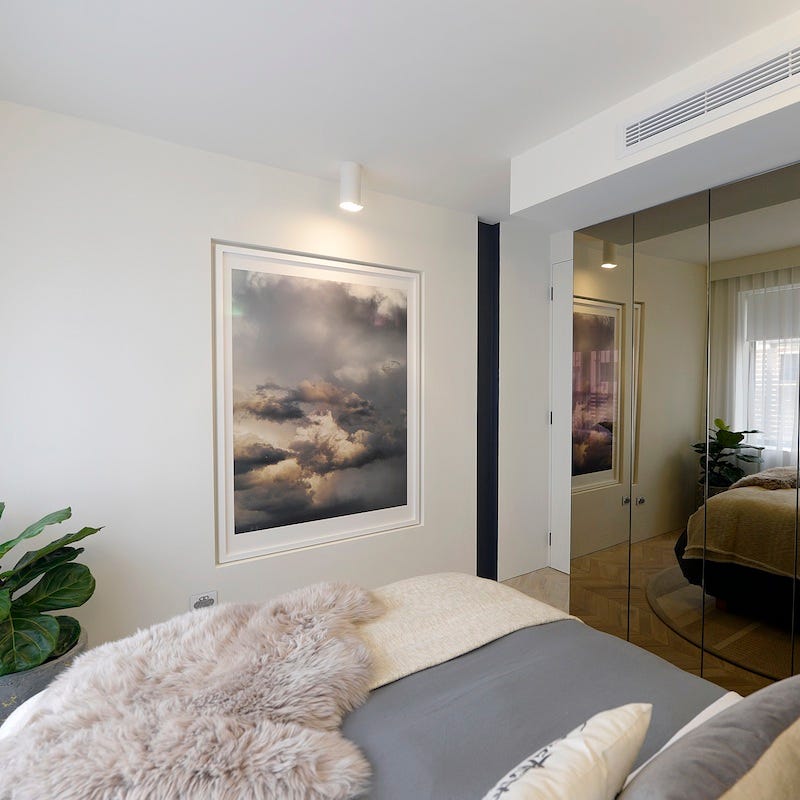 Kim and Matt are no strangers to taking risks (remember the panic room?), and Dea is in awe of their detailed cornicing and panelling work.
"In a small room, it could have been really overpowering, but it worked. It was like a lovely high-end hotel room," she says.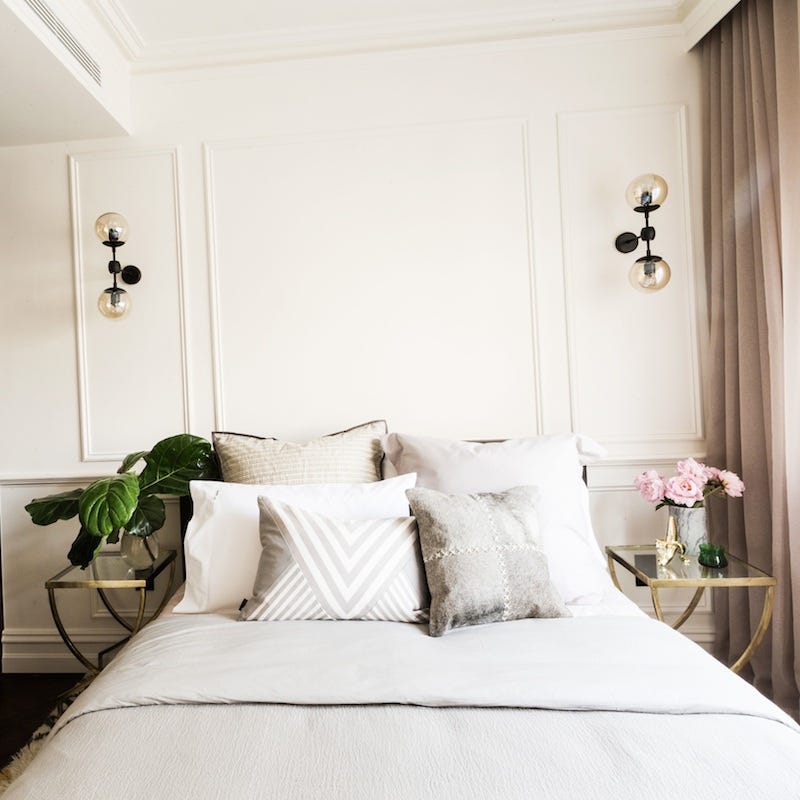 And how does it feel to follow up a tough Elimination win with a bathroom win?
"We're absolutely thrilled!" Dea says. "We are completely jubilant. What a great way to start off!"
The judges agree. Confident and luxe, Darren and Dea have taken the momentum they built in Glasshouse and are putting it to good use. Like Scotty says, it's as if they're a footy team who lost the Grand Final, and are back, more determined than ever.
Are you determined to add more All-Star 'wow' factor to your home? Revisit Darren and Deanne's most memorable choices from The Block: Glasshouse now, here at The Block Shop.