Our All Stars Darren and Dea certainly saved the best for last, ending their time on The Block with a perfect terrace, cleverly designed and totally luxurious.
"It's just an amazing way to end our Block experience," Dea tells The Block Shop. "We were hoping it would finish this way. As soon as we got our apartment and got our spot, we had our eyes on that terrace."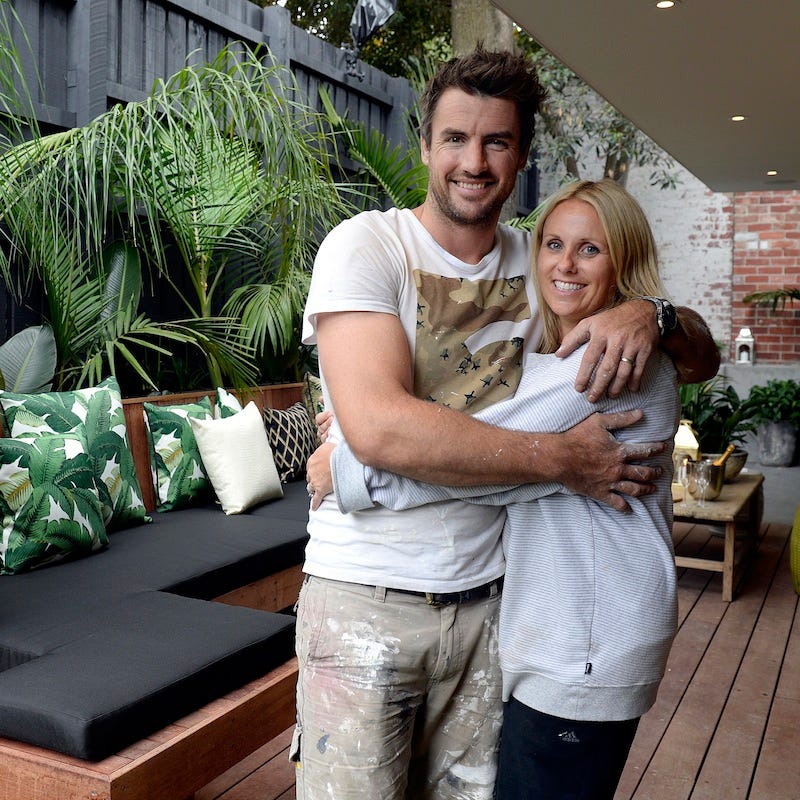 Darren and Dea always find the very best people for the job, and enlisting Dave Franklin was a masterstroke. Such a bold move in the final week, when budgets are usually wafer-thin, is only possible when you've been smart throughout the season, and Dea has been.
"We planned all the way through to save money," she says. "We made other sacrifices throughout just so we'd have enough money to make it amazing, and we're thrilled that the judges loved it and gave us three 10s. We finished with a bang!"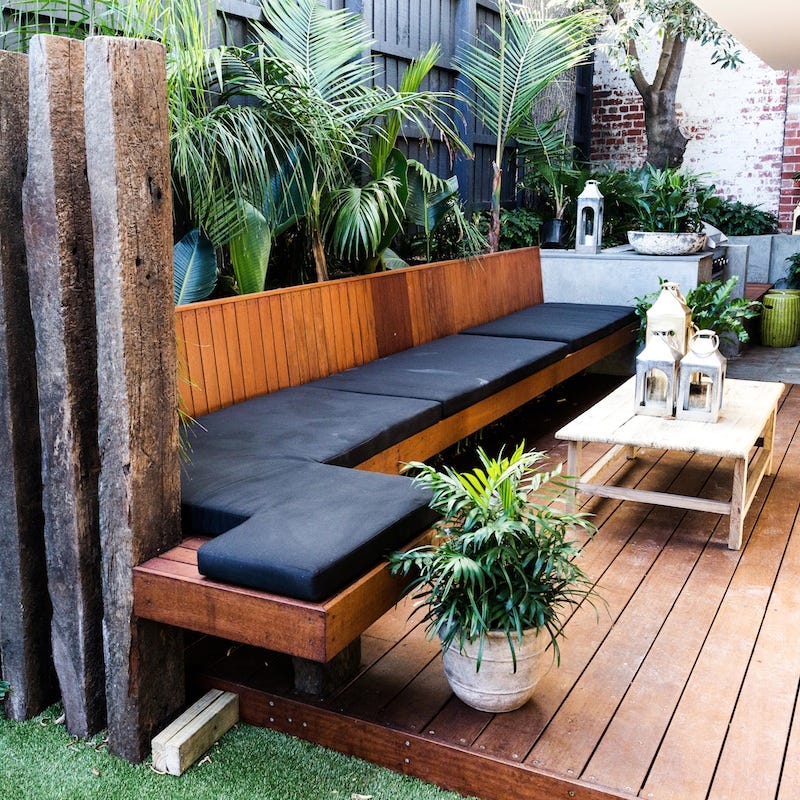 Shaynna Blaze even went so far as to say it was the first Triple Threat room that she wouldn't change at all. Particularly, Dea's use of colour was spot-on.
"The palette for the terrace is lots of greens, black, and the natural colours of the timber decking, and I felt that the copper of the lighting really brought out a lot of warmth, and they're just lovely and understated," Dea says.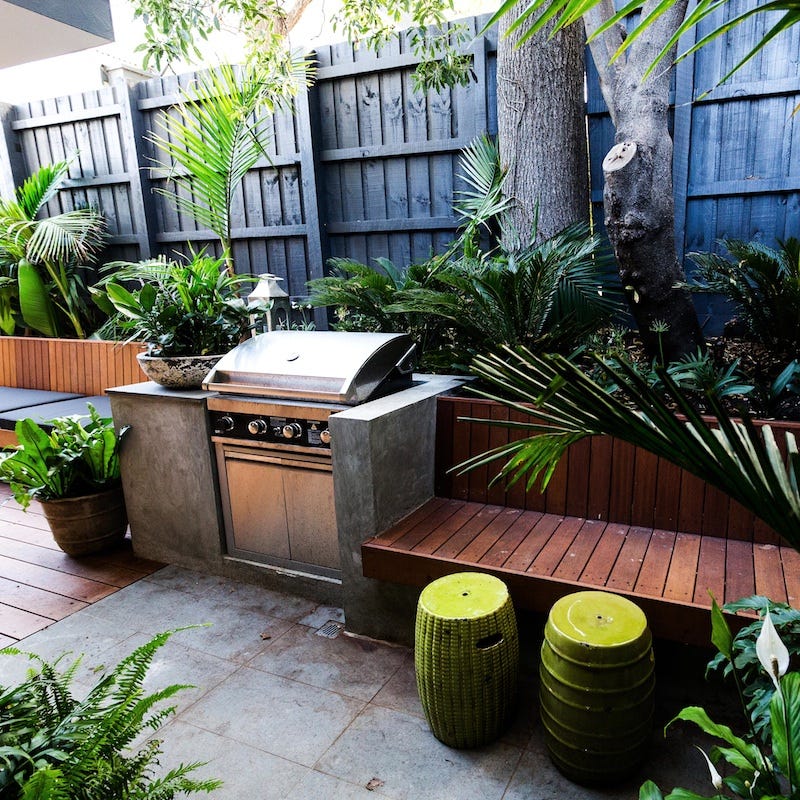 As careful as Darren and Dea planned their terrace, they didn't shy away from making last-minute changes when choices weren't working in the space. Case in point, their elm coffee table.
"We had originally had a big dining table with chairs, but as it was progressing, I felt like it was going to take up too much room," Dea confides.
"Then it was a matter of finding the perfect-sized coffee table that was big enough to still serve food on, but could cultivate that lounge-style feel for guests. And it wasn't just about finding the right size, but also, that right rustic look."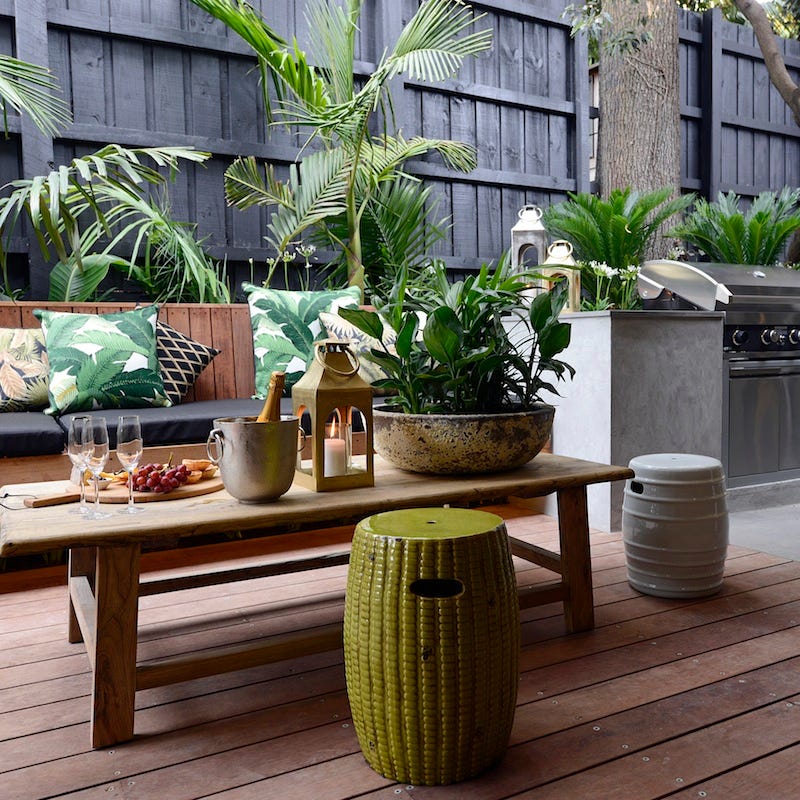 It was a strong week on The Block for all our Blockheads, with each couple earning high praise and scores from our judges.
This week's runners-up Josho and Charlotte found the right balance between simplicity and personality, paring back their overall design to match the vibe from their living and dining spaces. The judges felt their choices – from the effortless comfort of their daybed to the light hanging above – were spot on.
Jess and Ayden came in third, adding tremendous value to their home with a terrace that feels like an extra room. Friendly, fun and well-lit, the judges were especially enamoured with their replica Tom Dixon punch ball pendant light. Emulate their relaxed look in your home with their selection of covers from Plump Homewares.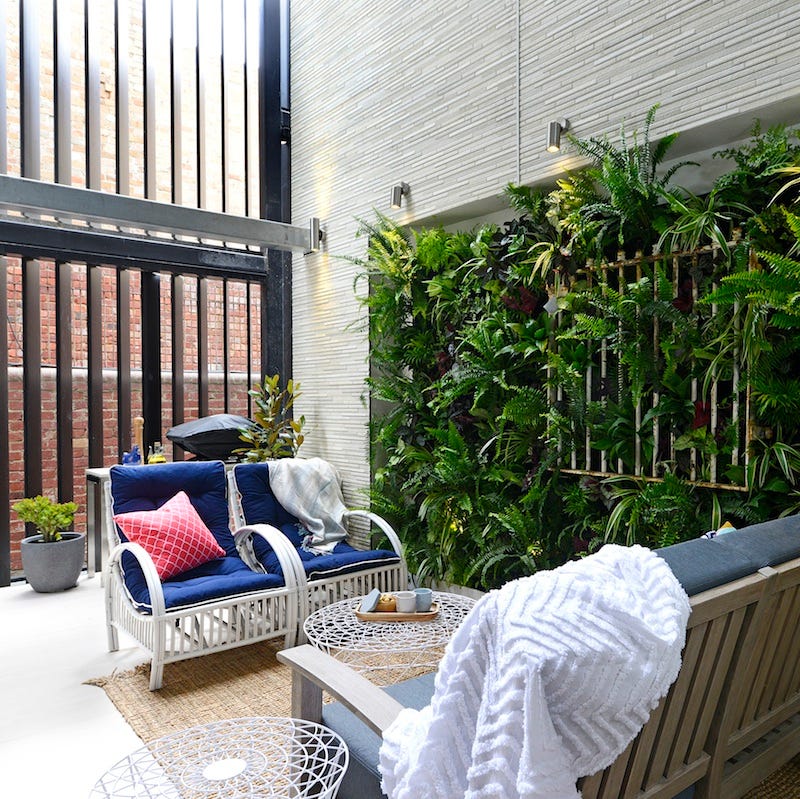 The judges were impressed with what Tim and Anastasia were able to achieve on a tight budget. They showed a lot of personality this week with their pendant choices, and who wouldn't want to spend an afternoon relaxing in a hanging pod chair!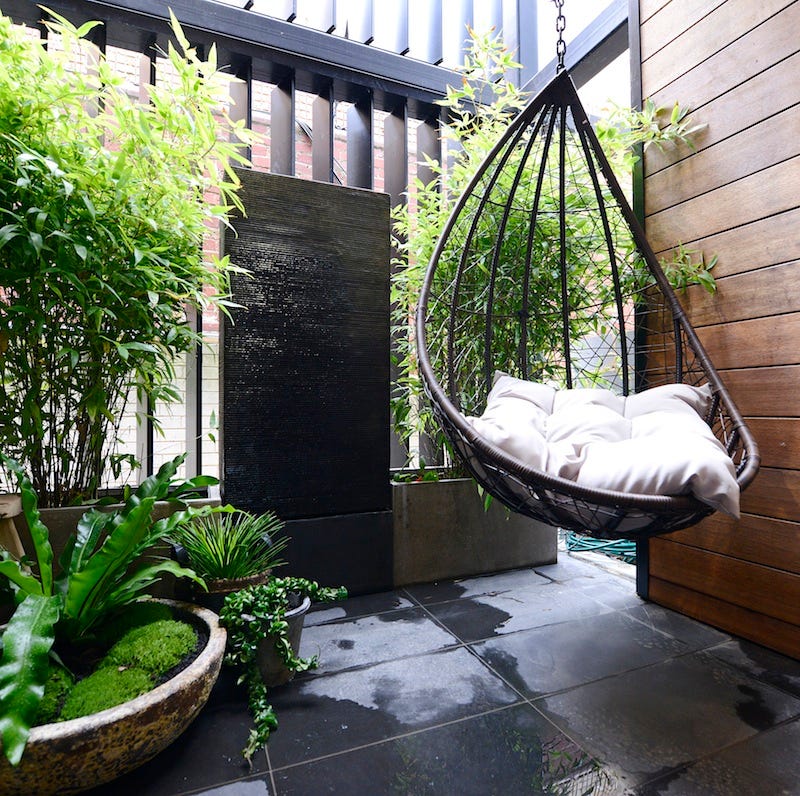 Inspired to make a change to your outdoor space? Browse The Block Shop's curated selections here.