This week, Dani from The Home Journal give us her latest top 20 picks from The Block Shop! And what a great list it is! Dani really has an eye for all things beautiful and this list is no exception.
1. Aqua and Charcoal Sailor's Knot Giclee Print by Emma Cleine
The Sailor's Knot Print Series is professionally printed on beautiful 100% cotton rag art paper using quality archival inks. This is a limited edition of 20 prints.
This giclee print is 900x900mm. The print in Lysandra and Alisa's bedroom is 560 x 760mm and was hand relief printed using a printing press.


2 Large Muuto Wall Dots
These Wooden Wall dots by Muuto are a characterful little family of hooks that are a friendly addition to any wall. The Dots were designd by Lars Tornoe: "The Dots are proud of their round edges, and will treat your clothes with the greatest care. They will also let you arrange them on your wall in the pattern you like. Being a very social set of hooks, The Dots love to welcome other Dots to join them on the wall. The only thing The Dots demand from you is that you uncover them every now and then and admire their shape and material"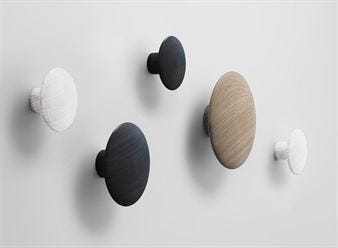 3 AKI Suspension Pendant Light
Designer organic timber LED pendant light. Perfect for kitchen and dining room lighting, this chic, energy saving suspension features natural Okumé wood with white silk-screened polycarbonate.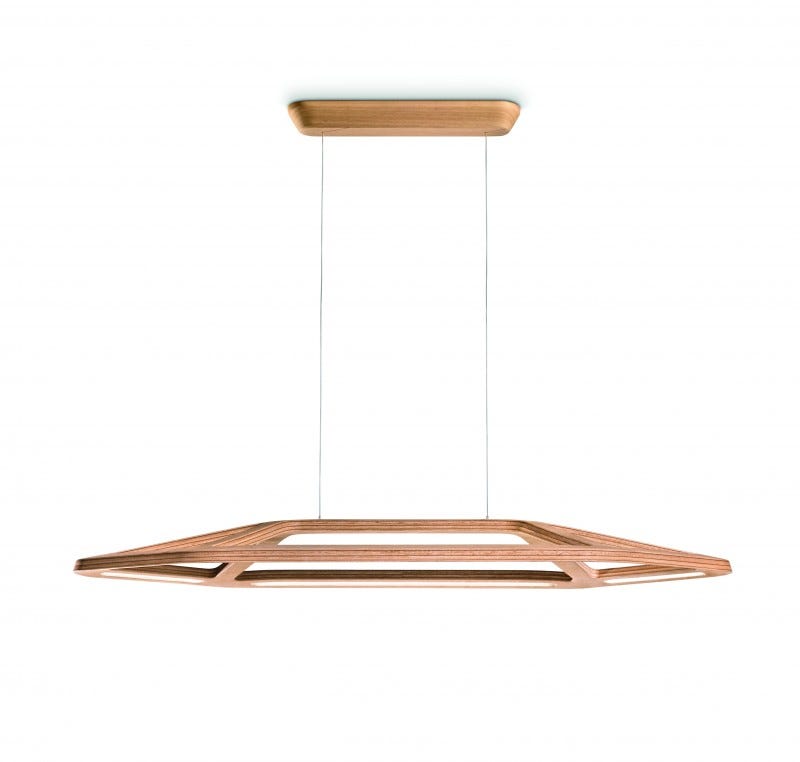 4 Tile Pink Printed Cushion by Bonnie and Neil
Hand printed cushion on linen. Made with natural based fabrics and water based inks. Hand printing results in subtle variations, making each item unique. They're filled with a feather inner, so carefully hand wash cover in cold water. Made in Brunswick, Victoria, Australia. Measurements: 40 cm x 40 cm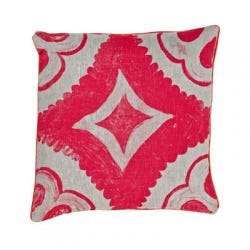 5 Florafelt F12 Greenwall Growing Panel
Florafelt F12 felt pocket greenwall growing panel with root wrappers, coreflute backing, and attachment tags. Made from 100% recycled PET plastic felt. Mounted to a rigid plastic panel. Simply Hang from the Nylon Tabs and Grow.
Includes root wrappers and 2 rows of drip irrigation. Grows 12/24 plants (not included).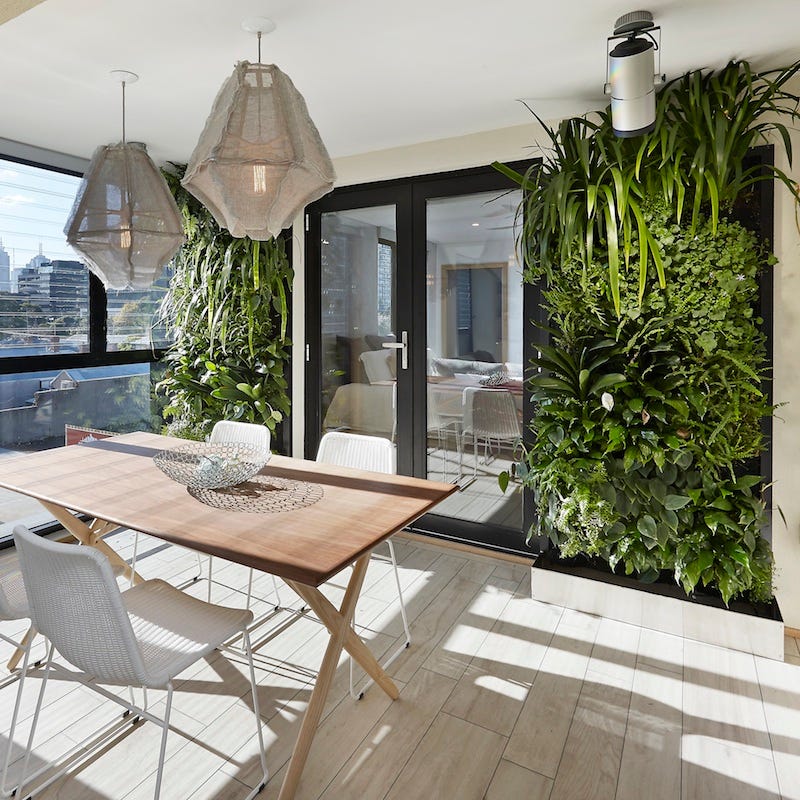 6 Cumulus Pendant Light
Designed and made in Australia the Cumulus Pendant Light is made with a Tasmanian Oak frame and soft fabric shade. This item is delivered flat packed. The pendants come in three sizes, with the following dimensions:
460mm dia x 550mm h (Small), 660mm dia x 780mm h (Medium), 860mm dia x 1015mm h (Large)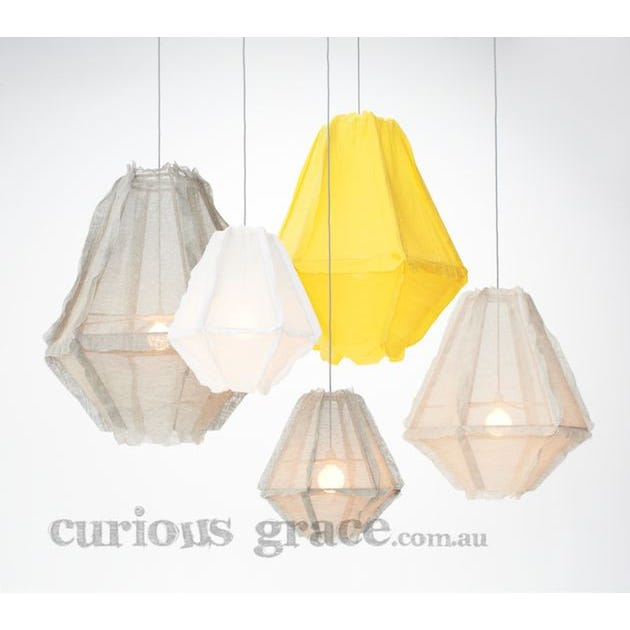 7 Original Artwork | Nine Dragons by Maurice Golotta
"Nine Dragons" is an original acrylic and enamel painting on canvas by Melbourne based Maurice Golotta.
Size: 1800mm x 1200mm
Maurizio Sergio Golotta aka MSG is a Melbourne based artist. With roots in graffiti and graphic design, MSG's artwork is often bold and colourful with a strong emphasis on design. As a kid growing up in the 80's he was a sponge for pop culture and the golden era of graphic design (pre computers) where things still had a handmade/ hand finished quality to them. His work reflects this sense of nostalgia more often than not, especially in his pop art body of work.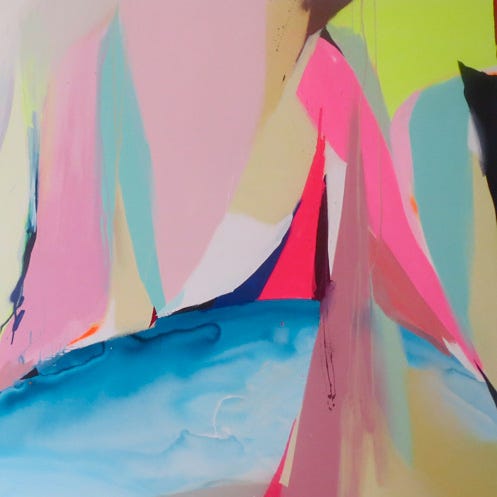 8 Faceture Pendant
Made entirely by hand, no 2 pieces are alike. They are cast from a water based resin, with numbered certificate included. 32 cm high x 19 cm diameter approx.
Faceture is a contemporary heirloom piece that will be treasured for years to come, and makes a unique and personalised gift for someone special.
Each Faceture object is produced individually by casting a water-based resin into a unique and simple handmade mould. The mould is then manipulated by hand in a way similar to a slip casting technique. Every piece is utterly unique. Each piece is numbered.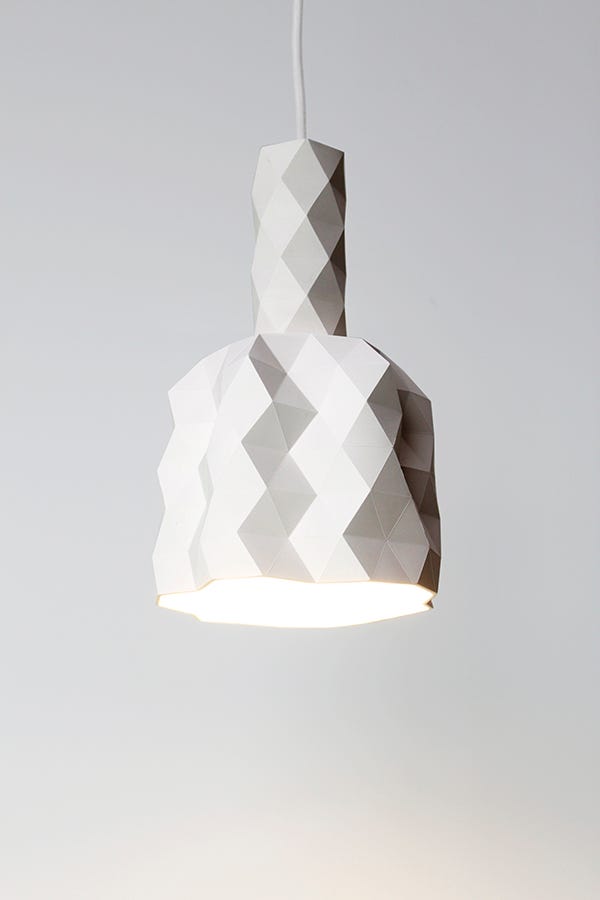 9 Design House Stockholm Bjork Rug
This is an original product from Design Stockholm House.
The Bjork rugs and their patterned structure offer a modern and enriched textile quality, hand in hand with a stylish and protective leather edging. The inspiration behind the Bjork rugs was the Birch tree (Bjork in Swedish), with the black and white refelcting the unique colour of bark. Wool with leather edging.
Designer: Lena Bergstrom
10 Kip & Co Cushion
We have a big soft spot for all things Kip & Co. Just one look at what they have to offer you will want to give them a home in your place!
This Single cushion cover with 4 handmade pompoms is made from 300 thread count cotton.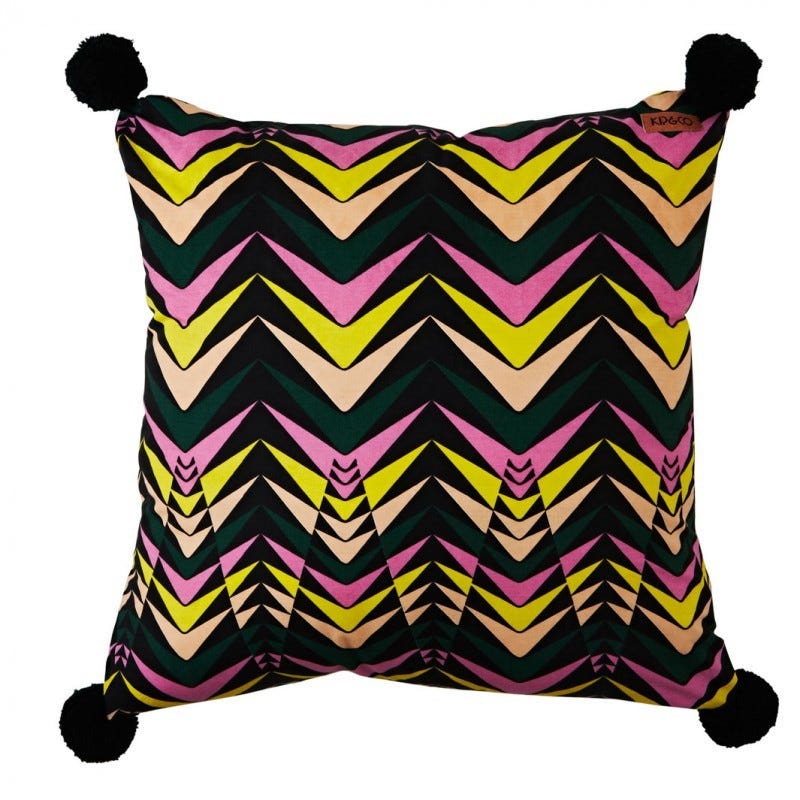 11 Takahashi Dining Chair
These gorgeous chairs were used by Alisa & Lysandra in their dining space during The Block Sky High. Material: American Oak Pu Finish.
Dim: 530 W X 560 D X 840 HT MM. Seat ht: 450MM.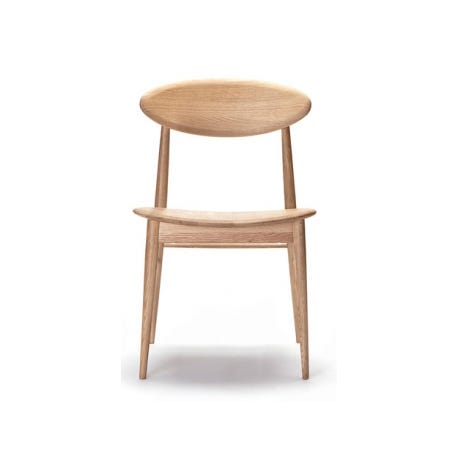 12 NYC04 - Love at First Sight by The Designer Boys
This striking & beautiful abstract print has been created by our international artist based in New York City. This medium artwork is printed on fine quality art paper & framed in our Australian studio in a black contemporary frame.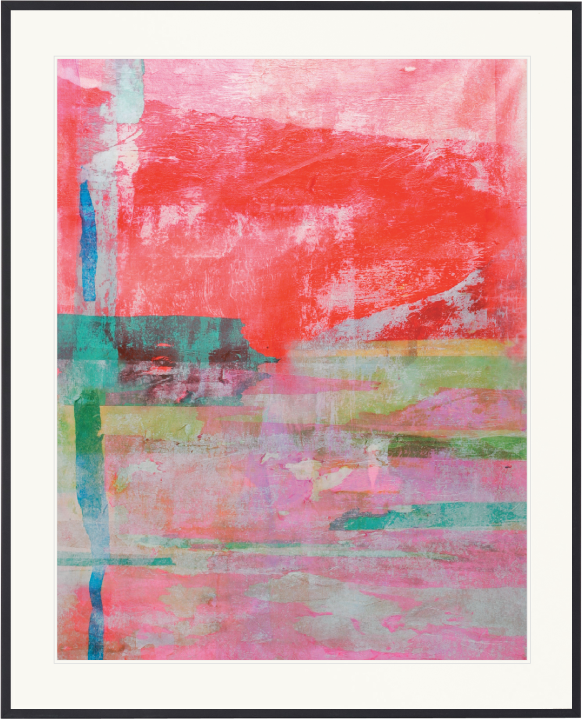 13. Ethnicraft Oak Nordic 2 Drawers Console
Ethnicraft uses tried and tested timber species to match their design philosophy; thecolour, grain and texture are its main attractions!
Sourcing European timbers following the same principles as those of the Teak range and designed in Belgium to exacting international trends, the furniture from Ethnicraft Oak range is timeless and will enhance any room.
To highlight the beauty of natural solid wood, Ethnicraft specifically chose European oak wood with naturally occurring splits and knots, making each piece unique.
Dimensions: 160cm(L) x 40cm(W) x 85cm(H)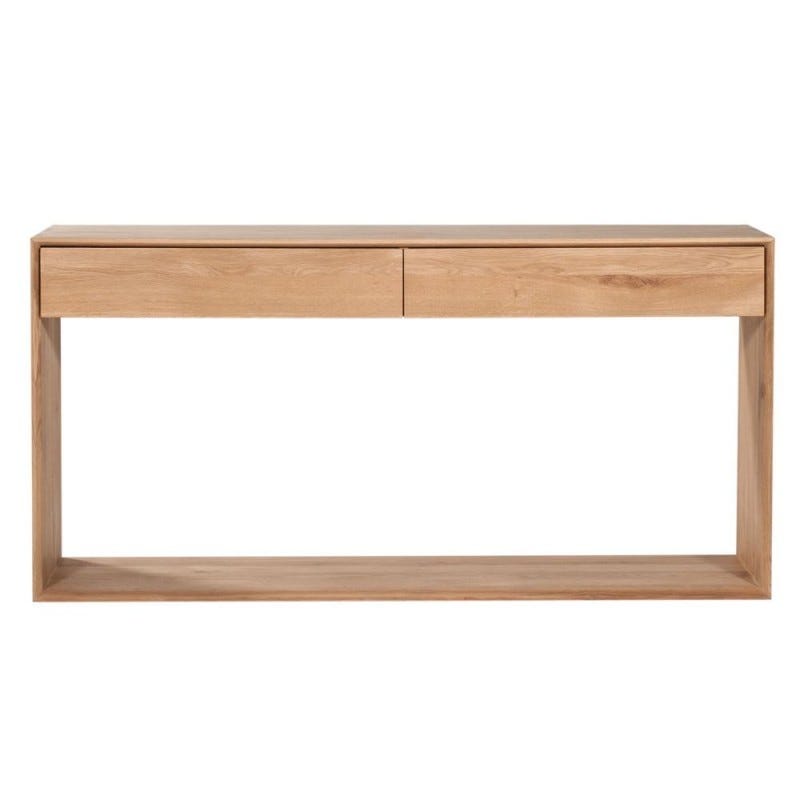 This cushion has been individually hand screen-printed in our Melbourne studio, using Sri Lankan handloom. The dot print is created by two screens working in contrast, making each cushion unique. The print moves from one side of the cushion to the other. Size: 45 x 45cm.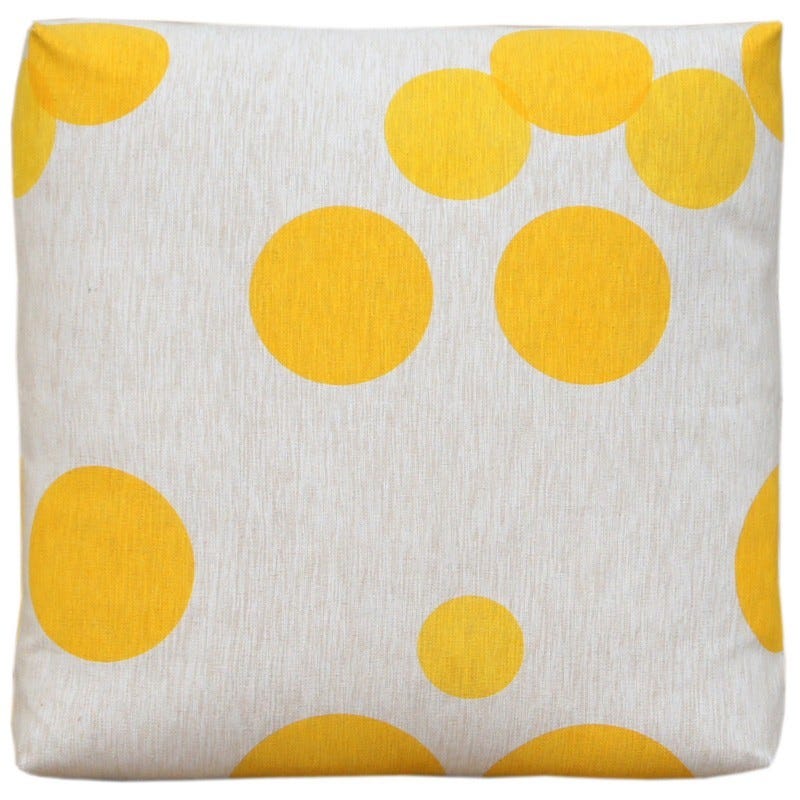 15 Alexa Arm Chair
The intricately detailed Alexa arm chair features contemporary design with character. Combining upholstery with button detailing, the piece exudes charm, whilst the sculptural timber frame adds an element of intrigue. Dimensions: 820 (W) x 810 (D) x 860 (H) mm
16 Andrew O'Brien Artwork
Brand new works from Point Nepean by Andrew O'Brien. Artist Edition Print, 380 GSM archival paper signed and embossed.
Dimensions: 500w x 500h mm (Small) 1100w x 1100h mm (Large)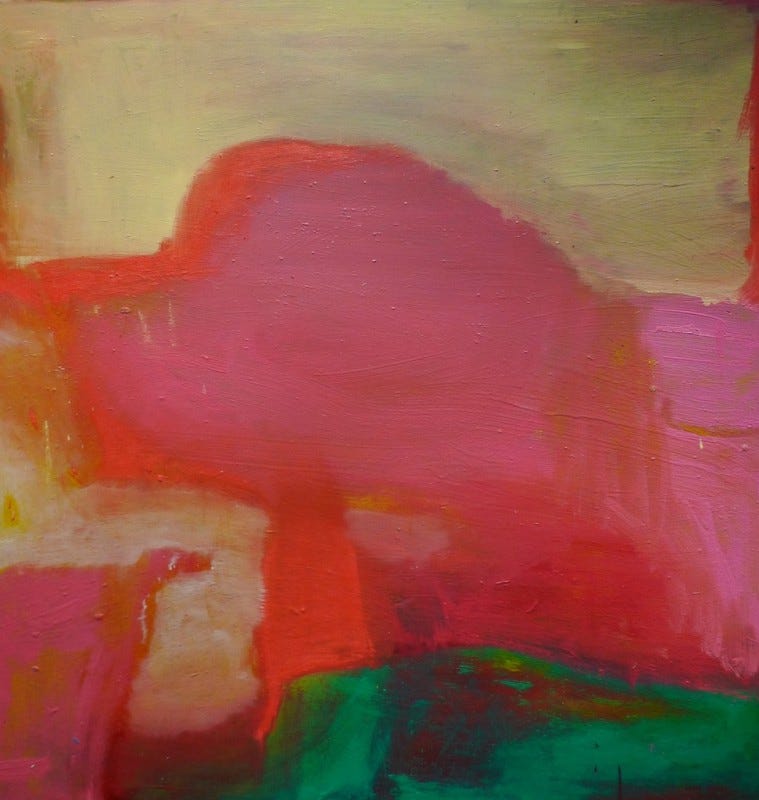 17 Nordic Taburet Counter Stool
Welcoming this new Nordic range with Danish style design. Made of solid European oak or American walnut.
Dimensions: 420 (W) x 430 (D) x 610 (H) mm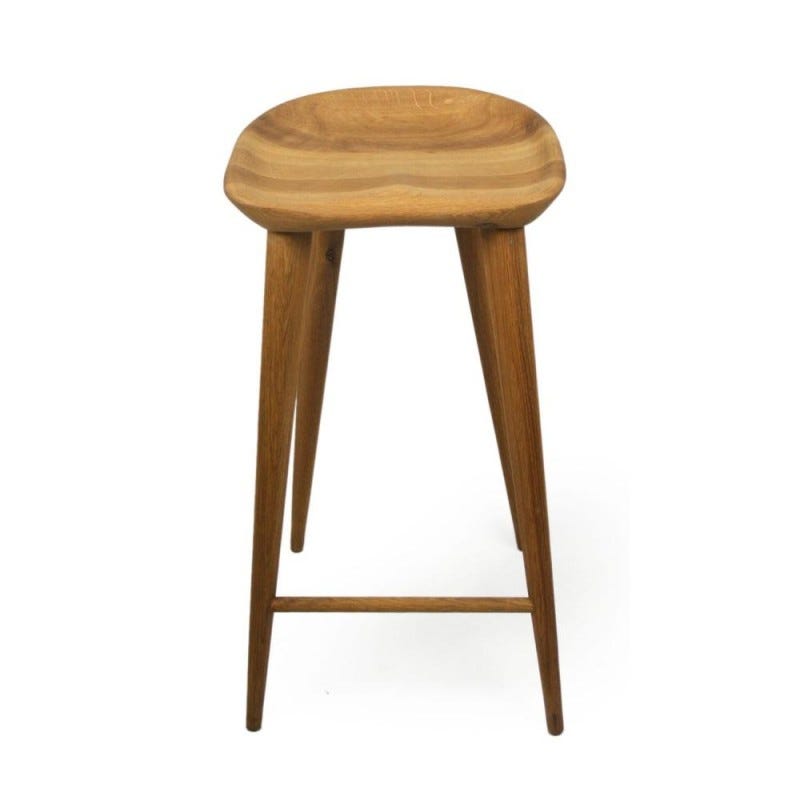 18 Detailed Macrame Hangers
Hand-knotted detailed four strand large modern Macramé hanger, available in a statement brilliant pink and neon green. They make a feature to any room in the house inside or out!
19 Woven Lounge Chair Limited Edition
The Woven collection is constructed of ecolene™, a polyethylene synthetic wicker designed to meet exacting standards for outdoor furniture. Ecolene™ is the only synthetic wicker that can withstand UV radiation, extreme heat, oxidation, high moisture, mould and mildew, as well as being heavy metal free and 100% recyclable. This means that not only is the Woven range easy on the eyes, it's also easy on the environment too – a great boon for our ever evolving range of sustainable furniture.
Dimensions: 680 (W) x 750 (D) mm x 820 (H) mm. Seat height 420mm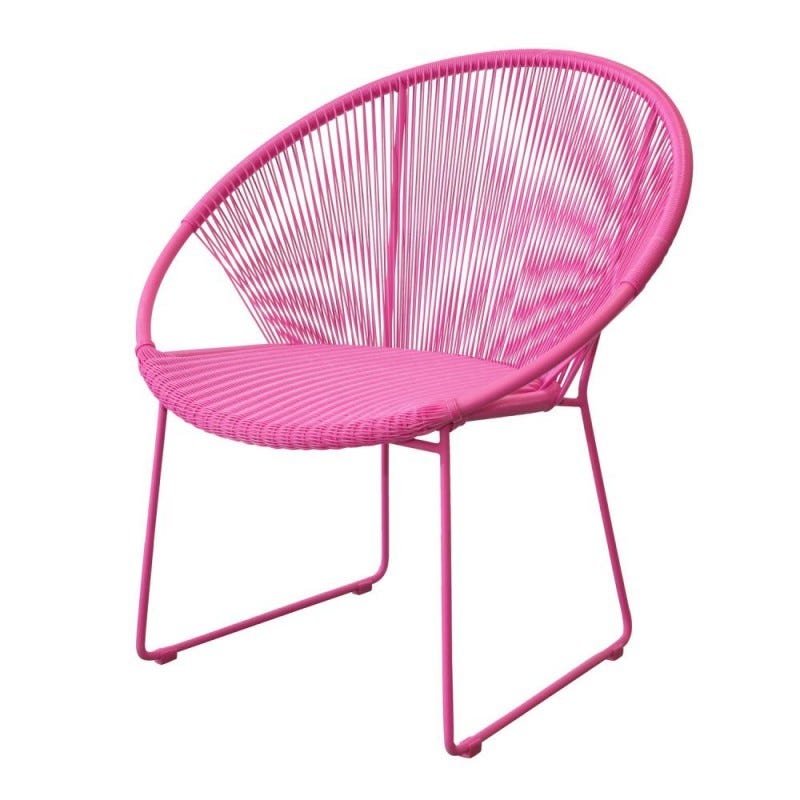 20 Four Hook Coathanger
Seen in Alisa & Lysandra's walk in robe in The Block Sky High are these amazing Four Hook Coathangers.
Coat hangers are one of those essential pieces of equipment in any house. They are just so versatile. In the kitchen they are fantastic as a resting place for your tea towels and oven mitts. In the bathroom where else would you put your towels? Inthe hallway of course it's for coats and umbrellas. You could do worse than to have one in every room they are just so useful.
You can choose hangers with either Red, Rust or White hooks. Dimensions: 750mm Length - 160mm High - 70mm Wide