It isn't always about winning Room Reveals: Foreman Dan has brought back the fan-favourite Chump Jacket, a "reward" for contestants with the lowest Reveal score.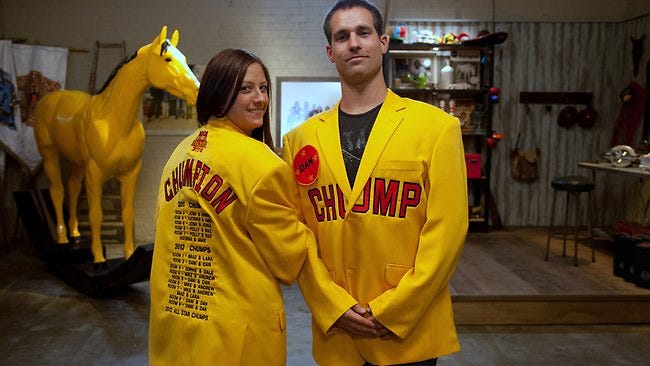 "Everything great needs a little time off," Dan tells The Block Shop, "and it's time for the Chump Jacket to return."
It was past contestant Rod who actually came up with the weekly Chump idea. He never had to wear a jacket though. Dan and Dani, on the other hand, were crowned Chumps 12 times!
"The jacket lightens the mood a little for the couple, [but] I must admit when you wear it for consecutive weeks, it can dint the confidence a little," he says. "But it also motivates you more to bounce back bigger and better."
There might be some truth to that: first-bedroom Chumps, Dan and Carleen, went on to astound the judges with a near-perfect bathroom Reveal. Will this week's Chumps Kim and Chris have the same luck?
Time will tell. And Dan has teased that the Chump Jacket will evolve as the series progresses. Keep an eye out!
Revisit Dan and Dani's The Block journey today!
Did you like this blog? Subscribe to our newsletter to be the first to receive news from The Block! And subscribe now to receive $20 off your next order.