We catch up with Block favourite, Dani Wales, to find out about her and Dan's recent Melbourne renovation - which saw them take home almost a million dollars profit at auction!
/media/blog/DanReilly_DaniWales_2_TheBlock2017.jpgDan Reilly & Dani Wales at their Seddon house The BlockDan Reilly & Dani Wales. Pic: Elizabeth AllnuttWhen you go out on your own, it's a whole new kettle of fish
Tell us about the renovation you and Dan did after appearing on All Stars?
So, pretty much, only within a couple of months after that finished, we bought a half-demolished house in Seddon (in the Inner West of Melbourne). We took around two years to finish that one, and we sold it last November.
Did you make a profit?
We did really well, which was great. We bought at a time when we didn't know much about the Inner West - except that it was booming. And I think we got in at just the right time. We bought the house for cheap - it was $462,000 - and we renovated and sold it for $1.3.
That's a fantastic result!
Yeah! We are really happy with that one. It was great, actually, to show the difference from before, to after, and to showcase what we could do with our own place. By the end of it though, I was COMPLETELY over it.
Did you do that project together as a couple?
We did, yes. But it took so long, because Dan was filming The Block for a couple of seasons in between. It really did take forever - a labour of love.
Have you got more personal renovation projects in the works?
We are actually looking for another house at the moment. With the Seddon place, we rented for as long as the house wasn't liveable, and then we moved into it. We lived in it for just over a year - but it took so long. I guess we really weren't used to renovating something ourselves....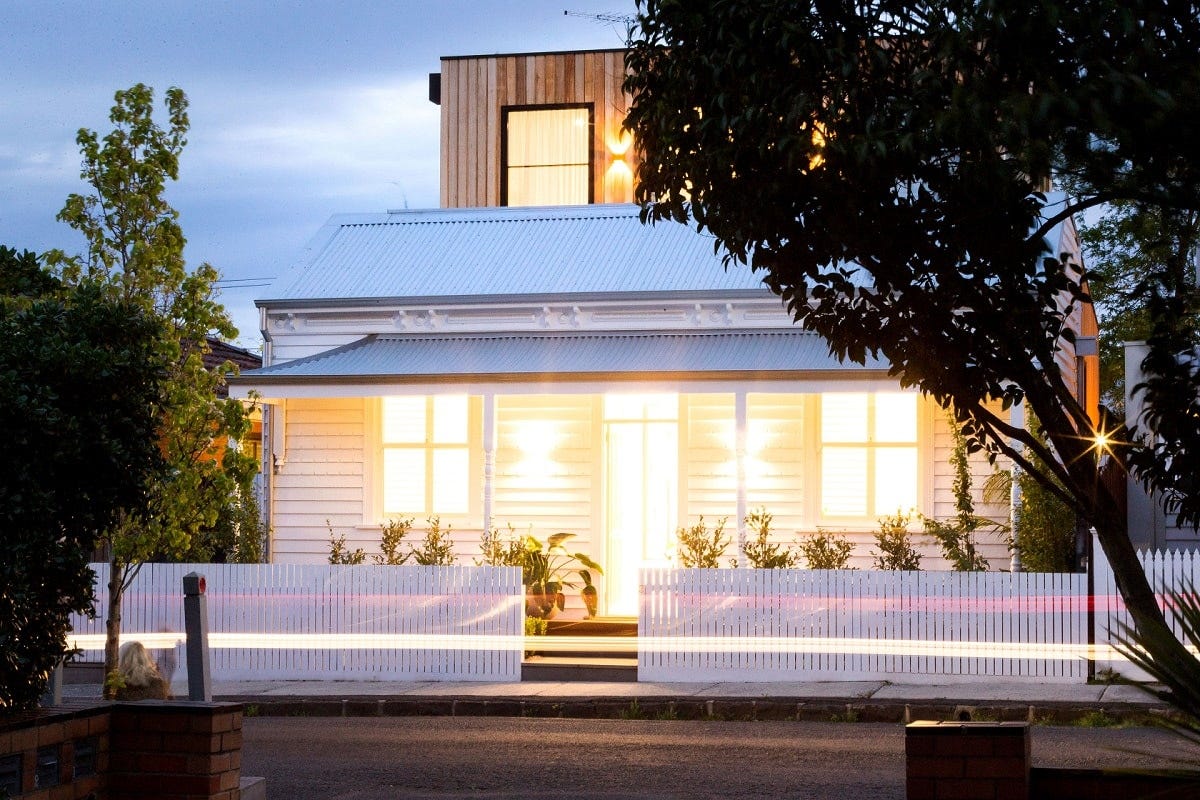 Because you'd always had Block money to play with?
Right! As much as The Block is all you, there are still timelines, and schedules, and the money is always rolling in to pay the next bill and keep everyone happy. So when you go out on your own, it's a whole new kettle of fish. Like, there is finance to think about. There's council to deal with - all that stuff you don't have to worry about on The Block. But it was worth it in the end.
It all sounds pretty stressful...
It would have been nice to roll it over quicker, but in the end, we actually broke the dollar-per-metre land value in Seddon when we sold, because it was a pretty small block of land.
Where are you at with your next property - bet you're hoping for a similar result?
We have been looking for a couple of months. We have missed out on a couple of places, which is a bit hard, so the hunt continues. We are renting now, still over that side of town. The plan is to rent for a while, and buy something, then rent it out for a bit. We have a business together, Red Door Project, which is 'design and construct', and that's our real focus at the moment.
That's exciting...
It is. We have quite a few client jobs on the go, so that needs our attention wholly, which takes away from us doing our own little projects. But, actually, whether it's something for us, or a client, it kind of feels like the same thing. The only difference is, these jobs turn over much quicker than our own!
Did you use your Block winnings to buy Seddon?
We used it to pay the deposit, and then we financed it. We financed part of the build, and tipped in some of our own money as well. So it was split/split.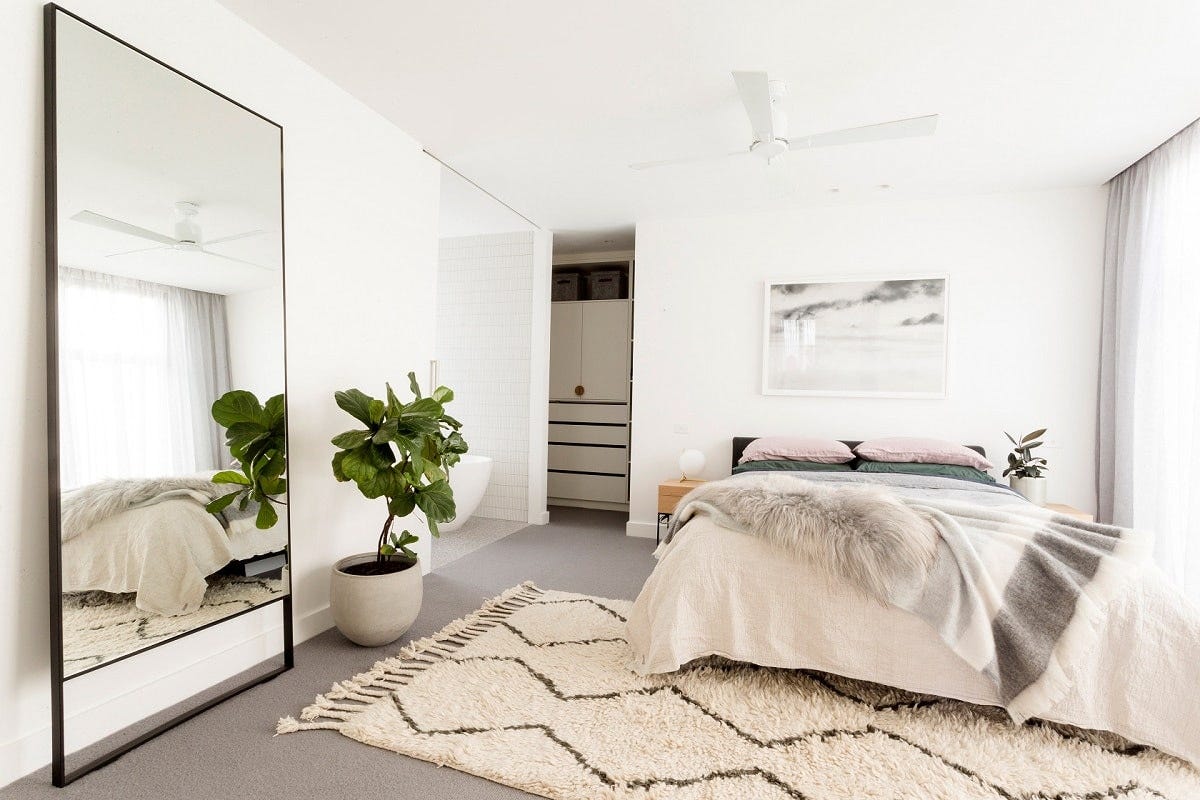 Did you go back to school and retrain as an interior designer?
I didn't do a full interior design diploma - I would love to - but it's just a time thing at the moment. But I did study last year - I did a 'Cert 4 in Design and Decoration. I actually studied with [ex-Block contestant] Jenna - she was my assessor.
Did you go to her Design School?
I did. She flagged the course with me when she was going to start it, and I thought, 'That could be pretty cool.' I guess I know a bit of stuff about design and what-not, but actually learning about why things work, and why things go together, was really beneficial. Learning how to draw properly was also great. But it was tough - I haven't had to study since I was at school, which was 13 years ago!
Sounds like it was a busy time…
It was so hard hard between shooting [Dani appears on Healthy Homes, a show screening on Channel Ten 1pm Saturdays] and running the business. It was pretty full-on there for a period of time. But I'm glad I did it.
You and Dan sure are go-getters...
I guess we are. I think we only just now have found a balance this year. It's been a really trying couple of years, trying to maintain everything. And my Mum was really sick a couple of years ago - she's better now - so going through all that kind of stuff was tough. But we are finally in a really good place with managing everything we have going on. It's so easy to get bogged-down in the thick of it, so it's good to maintain a clear mind, and constantly surround yourself with people that are passionate, and driven as well.
Speaking of which, apart from Jenna, who do you still keep in touch with from The Block?
We see Bec and George occasionally - they live just down the road from us. We ran into them last weekend up at Coles, actually! We also still keep in contact with Julia and Sasha - we had them over for dinner late last year. They are gorgeous. We still occasionally keep in contact with Karlie and Will on social media, and I think Dan sees Andy a little bit. It's nice. I think you grow apart slowly, as life takes over, but we are still quite close friends with Josh and Jenna. Dan did some work for them the other day on their cottage that they're madly trying to get finished before their baby comes.
Let's take a look at some of the other stunning rooms from Dan & Dani's Seddon house:
Did you like this blog? Subscribe to our newsletter to be the first to receive news from The Block! Subscribe now to receive $20 off your next order.