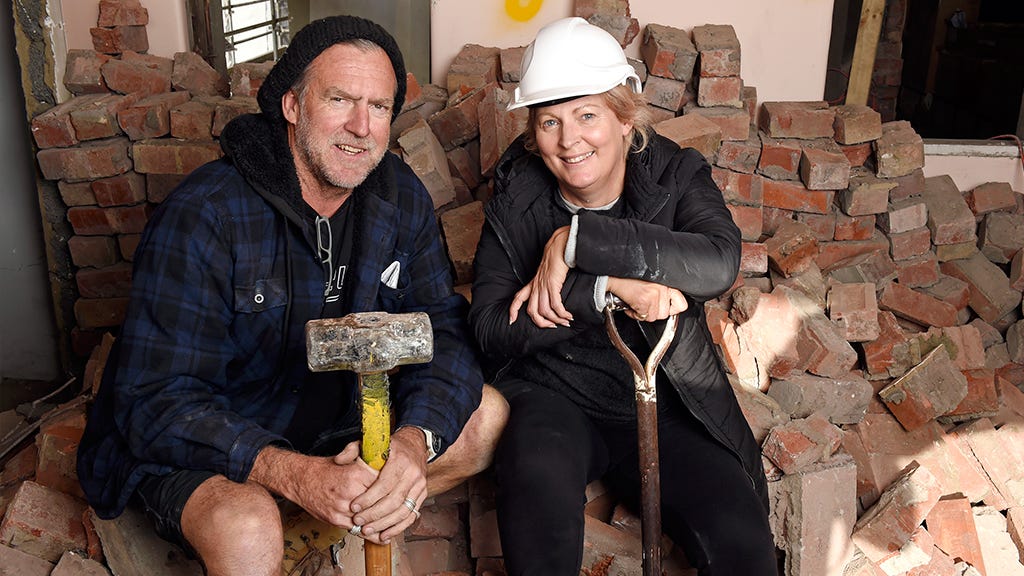 There were many factors our Blockheads considered when choosing their apartments – size, views ceiling height, natural light – but for Dan and Carleen, selecting Apartment 2 hinged on one thing: The Vault.
"We picked Apartment 2 thinking there would be something in The Vault," Dan tells The Block Shop.
"Back in the day, they would have counted their money and kept their possessions in there," Carleen adds.
"We thought there might be some prized possessions in there that would help us enhance our build," Dan says.
And their gamble paid off.
"The first thing we saw were the antiques," Carleen says.
Among the treasures were six original doors that had been restored, a brass cougar set on a piece of marble, a stunning mirror, and antique light fittings.
"Then, we saw the smaller safe," Carleen adds.
Nothing could have prepared them for the rollercoaster of emotions that followed. After opening it to reveal, "$40,000," and celebrating, they realised it actually read, "Minus $40,000." They feared the worst, that $40,000 had been deducted from their budget, before Scotty emerged to save the day.
"He explained it was $40,000 to take off our reserve, or to use in the build," Carleen says.
"It was a moment of great excitement, then tears and devastation, then great excitement."
The entire contents of The Vault are worth roughly $70,000. It's the beginning of a dream run for the Baby Boomers, who made a solid showing in the 48-hour Challenge, impressing the judges with a sophisticated room on a shoe-string budget.
"It was a baptism by fire trying to get something done in an unrealistic timeframe," Dan admits, "which is what The Block is all about."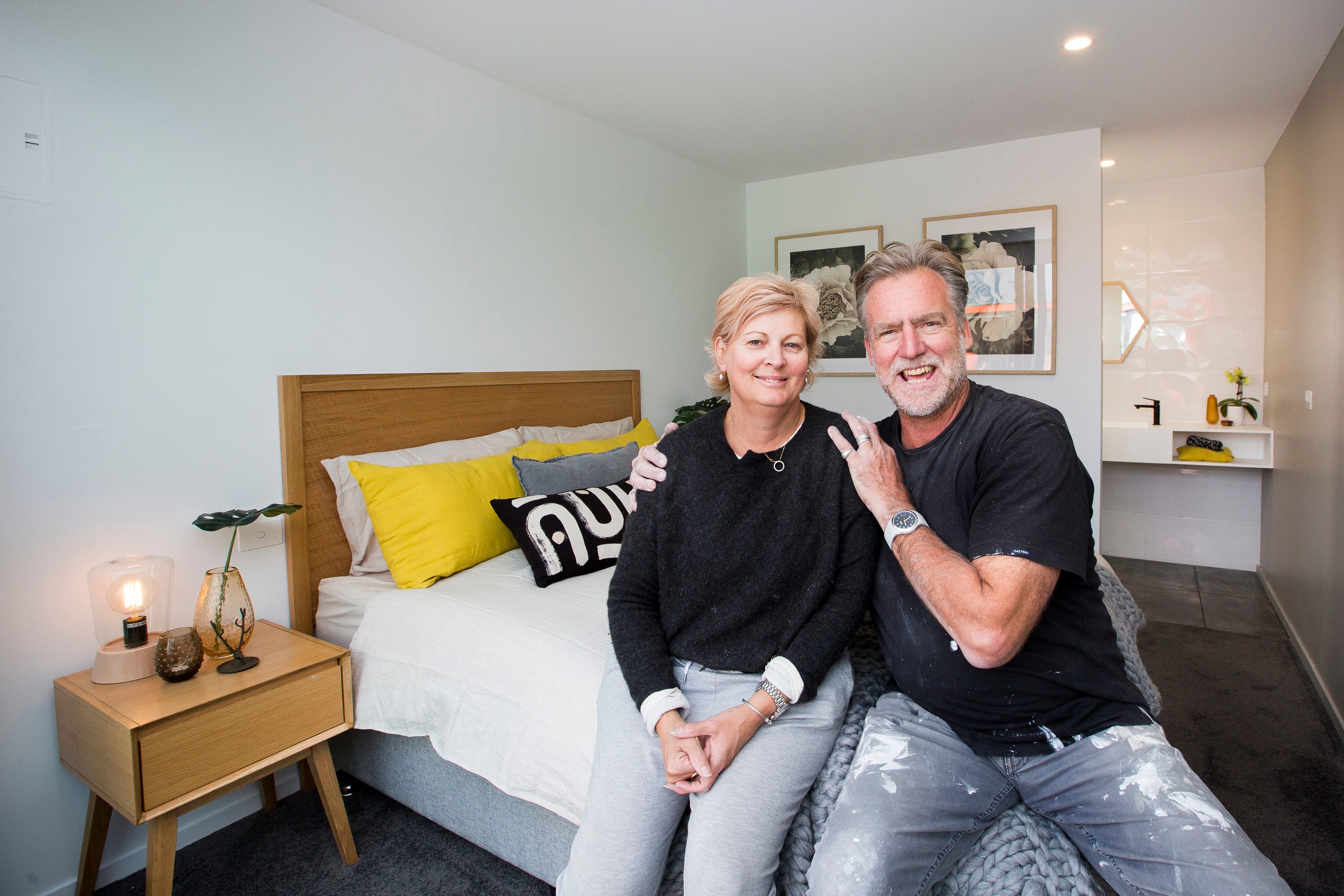 You can emulate their pod's luxurious look with this solid timber bed and industrial floor lamp.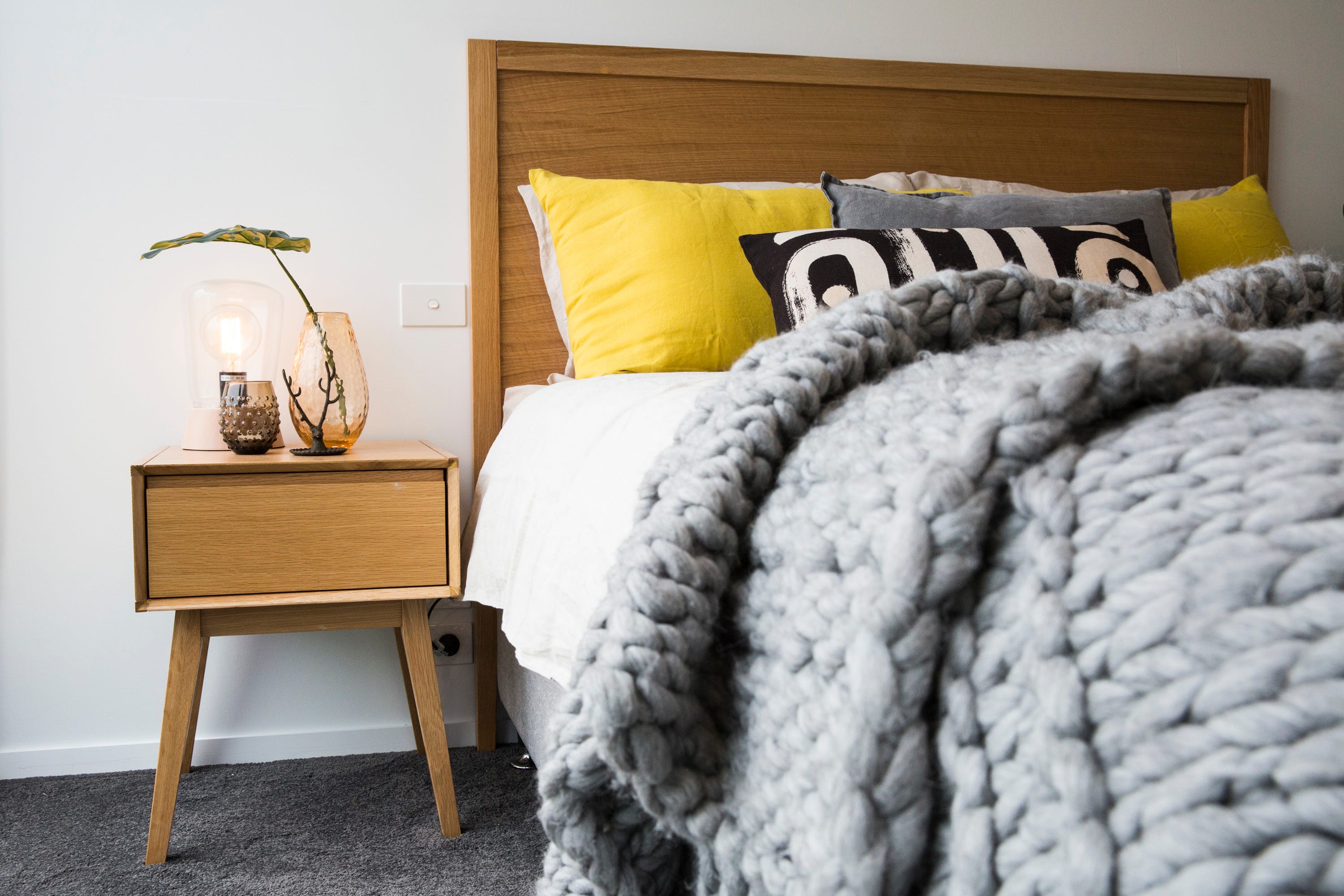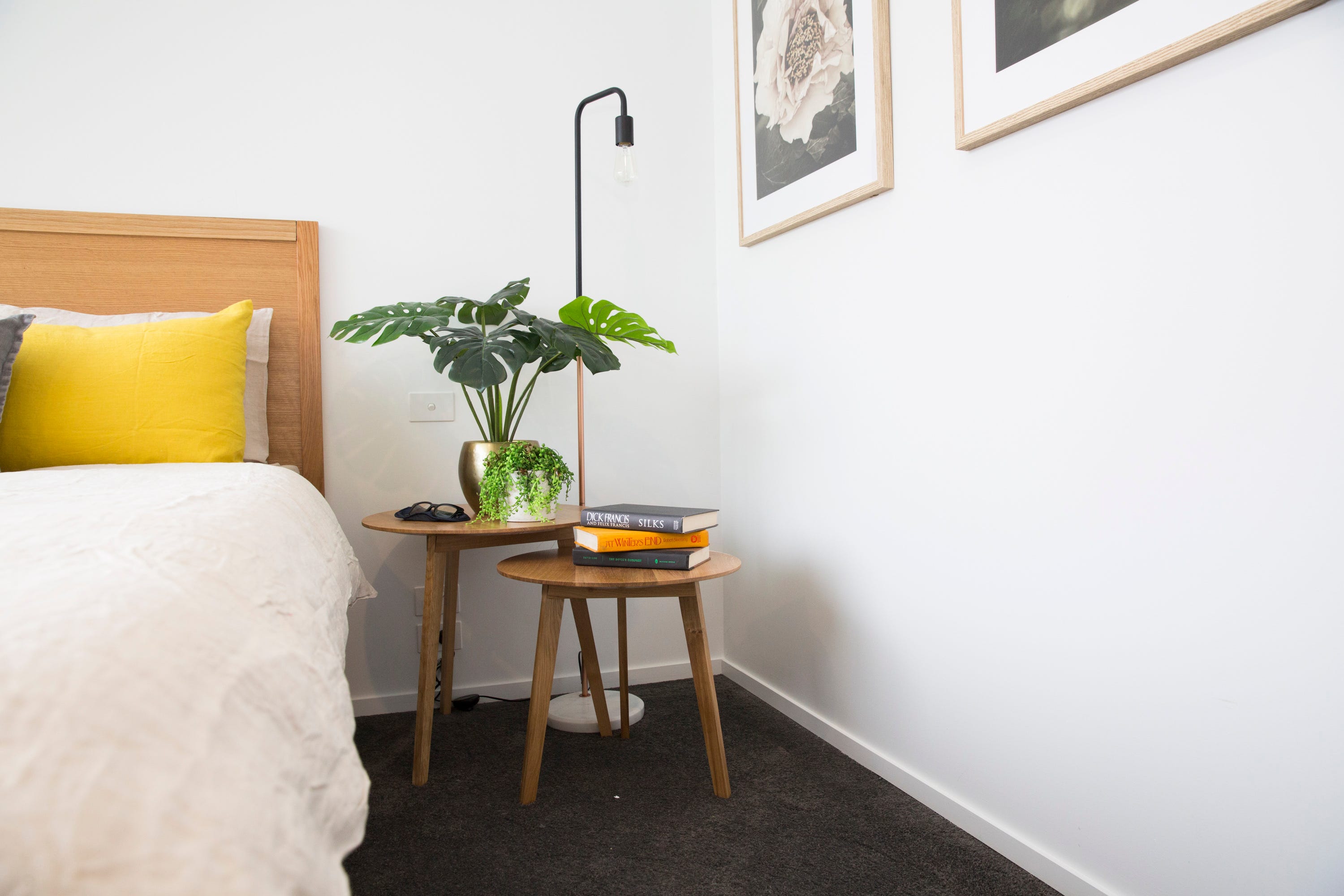 "Stepping onto The Block, we were very overwhelmed by the look of it," Carleen says. "It's daunting. We were thinking, Oh my god, what have we done? What have we gotten ourselves into? But the first room is an ensuite, and with the pod, we've had a test run."
They're tight-lipped on their plans for the ensuite, but they've promised "a modern, contemporary look with an Art Deco flavour". Bring on Room Reveals!
If you appreciate Dan and Carleen's eye for style, keep an eye on their The Block Shop page for products featured in their rooms, and items inspired by their selections.