And wedding preps is go!

Sharing a cute snap on their joint Instagram page, Dani Wales let slip about one of the details about her upcoming wedding to Block Foreman extraordinaire, Dan Reilly.
Never a pair to be outdone in the 'go all out' stakes, the couple have gone to extraordinary lengths to make sure their wedding is one to remember - even organising to clad the floor of their hired marquee in specially installed timber flooring!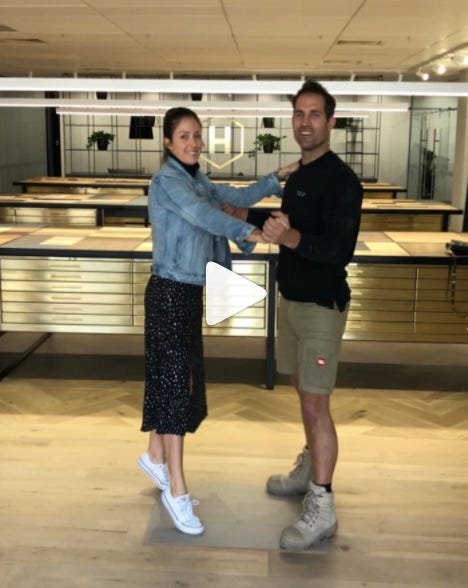 Doing the installation? Um - Dan! Of course.
"Dance floor "dance test"... check [✔] With our wedding just over a week away (say what?!?!) we headed down to @havwoods_au to pick the flooring @foreman_danreilly going to be installing in our marquee," Dani wrote in a post.
"We've gone for a super soft grey/blonde finish ("Clay Oak" to be precise) from the Par-ky range. Yep, we'll be dancing on Prime Grade European Oak Engineered flooring and I'm feeling pretty darn happy about that."
Dani is keeping other details about their big day close to her chest, but posted a cute nod to her bridesmaids a few weeks back.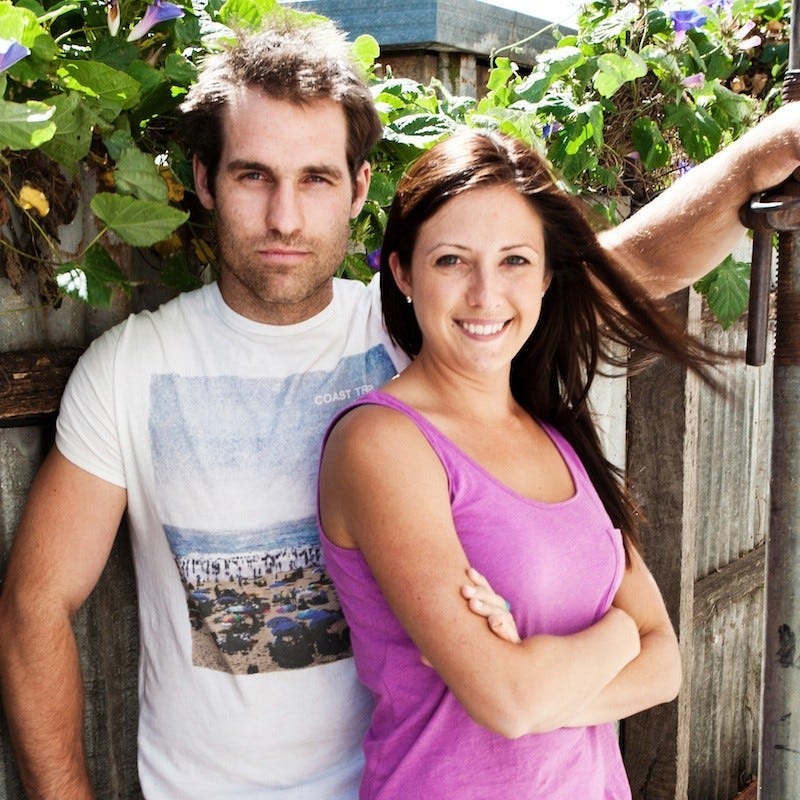 Oh, and check out this HILARIOUS throwback pic of the happy couple way back in 2012, when they were first cast on The Block! They went on to compete twice, coming second that year, with a profit of $448,000, and then again during the All-Stars season in Bondi, picking up third with $220,000.
Shop the look below for some last minute wedding gift inspiration...

Congratulations Dan & Dani from all The Block Shop team x

Did you like this blog? Subscribe to our newsletter to be the first to receive news from The Block! Subscribe now to receive $20 off your next order.