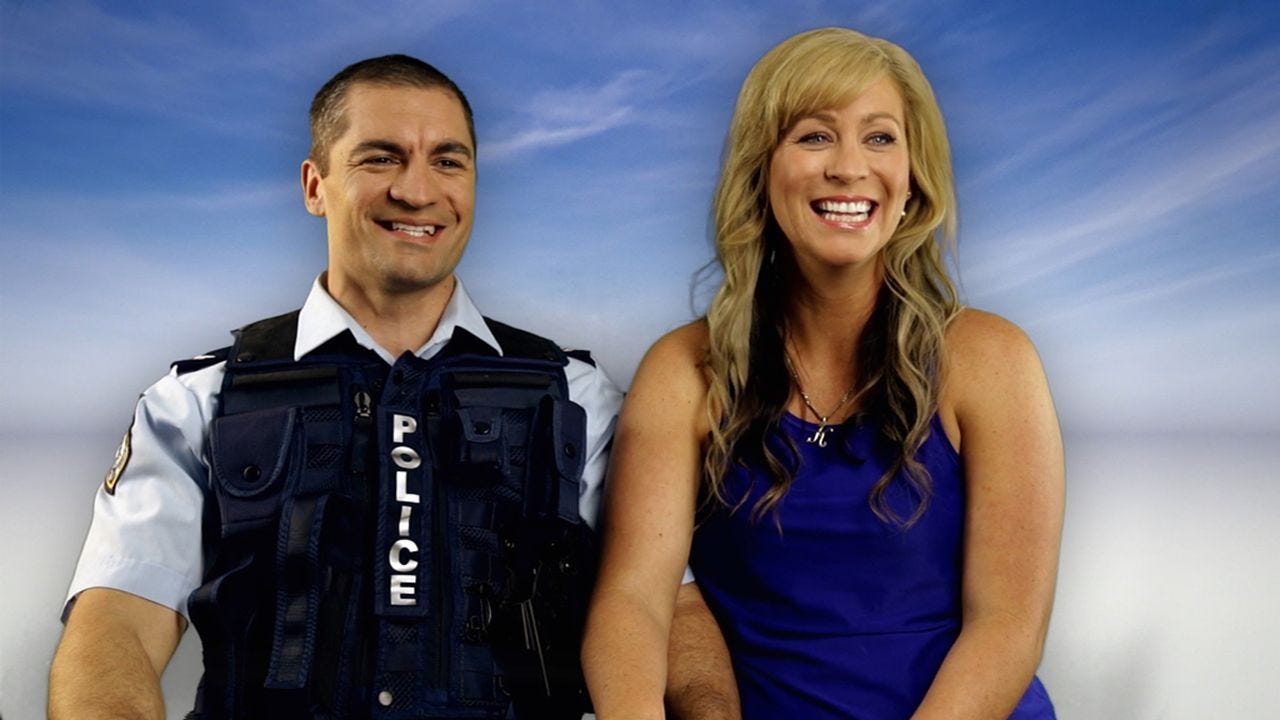 What brings you to the Block?
Chris: "The challenge is the biggest reason we applied for The Block."
Kim: "We're super competitive; everything about it just appeals to us."
How would you describe each other's personalities in a word?
Chris: "Kim is very driven."
Kim: "Chris is very humorous; he's always making me laugh."
Have you renovated before?
Chris: "We've done little bits and pieces of renovations on an investment property we own and I would consider myself a bit of a jack of all trades, but we've done nothing major."
Have you done anything to prepare for The Block?
Kim: "Our kids have had us in training for The Block for quite some time; sleep deprivation is just how we live our lives."
What is your design style?
Kim: "Modern Coastal. We like everything open and sophisticated and as high end as the budget will allow. We like neutral colours, timbers and polished concrete. Everything clean and bringing it together with textures and pops of colour – keeping it high end and fun."
Any secret weapons up your sleeve to impress the Judges?
Kim: "We've spoken about a couple of ideas, but I guess we have to see the block and see where we're at and if we're allowed to do it. We can't tell our secrets."
Who is the boss?
Chris: "Kim wears the pants, there's no question about it, I might talk it up in front of my mates but even they know she does."
Kim: "It's me."
What do you find really annoying?
Kim: "Repetitive noises."
Chris: "So if someone is jack hammering or something she'll probably sit there and bite her nails to the bone."
What will you miss most while you're on The Block?
Chris: "The obvious thing we'll miss the most about being away from home is our kids and waking up to them every day."
What was the last emoji that you used?
Kim: "The wink!"
Chris: "I'm a massive fan of the thumbs up emoji, I send that a lot."
What annoys you?
Chris: "Kim always puts the proximity key for our car in different places – I can never find it!"
Who will snap under pressure first?
Chris: "I think Kim will snap under pressure first."
Kim: "I would say Chris would snap under pressure first if there's a lot going on. I'm always right so I win that."
See how Chris and Kim reacted when they saw The Block for the very first time by clicking here.