It was celebrations all round as Josh and Jenna Densten, competitors in Season Four of The Block (Richmond, 2011) and The Block: All Stars (Bondi, 2013), took out the Best Residential award at the Australian Design Awards for their stunning Canning Cottage renovation.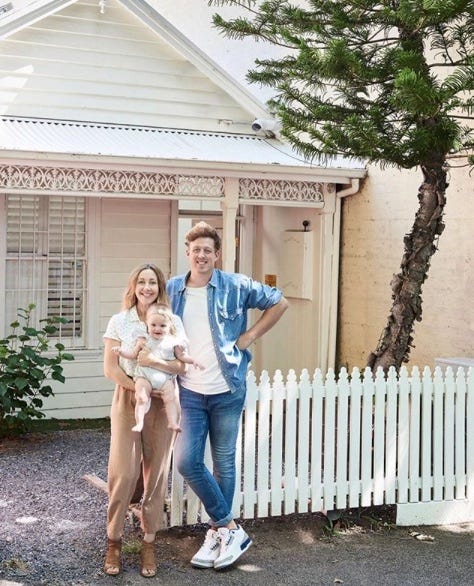 "We were totally shocked. When we got to the awards, we were like, 'We're frauds! We have got to get out of here!'" Jenna laughs. "And then they called our name out, and we were like, 'What? This is awesome!'"
This IS awesome, Jenna - especially given the competition.
"Yeah, we we up against multi-million dollar projects and firms, so we were pretty excited that we got there with our tiny little cottage."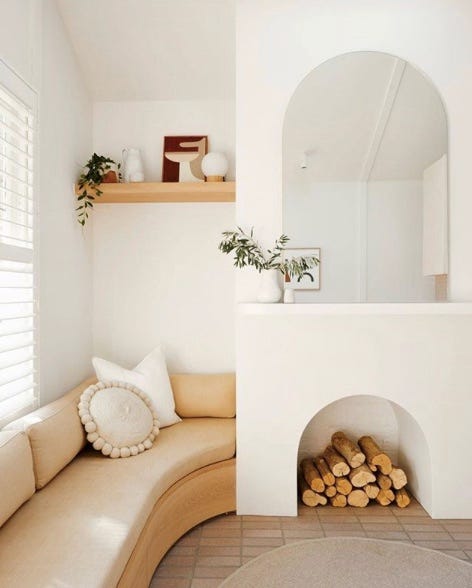 The couple, who walked away with $50,000 prize money from their Richmond reno, and a whopping $275,000 from their Bondi overhaul, purchased their cute little North Melbourne cottage six years ago. They overhauled it through their company, Bicker Design, which the couple set up in 2011.
They finished the first stage of their renovations last year.
"It was good - we finished it just before (daughter) Fred arrived," Jenna explains. "It was a long time in the making. We did a lot of it ourselves, from fit-off onwards, so it's nice (to be recognised for our work)."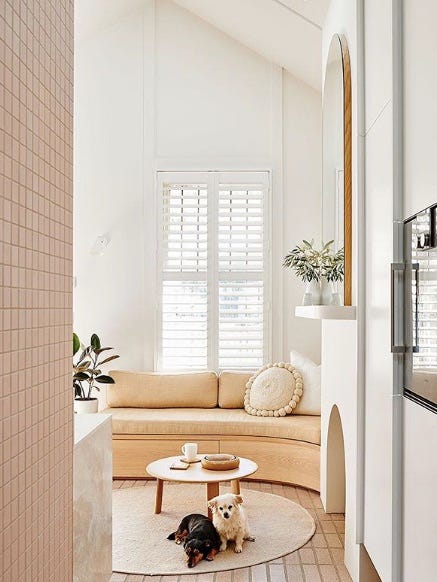 The couple purchased the home with a view to renovating the older cottage, and creating a brand new 'forever home' at the rear.
"The idea behind the cottage is that Josh's sister will eventually move in," Jenna explains. "She has got a disability, and she may eventually need to live with us when Josh's parents can't look after her. So she will live there, and we will live out in the house in the backyard."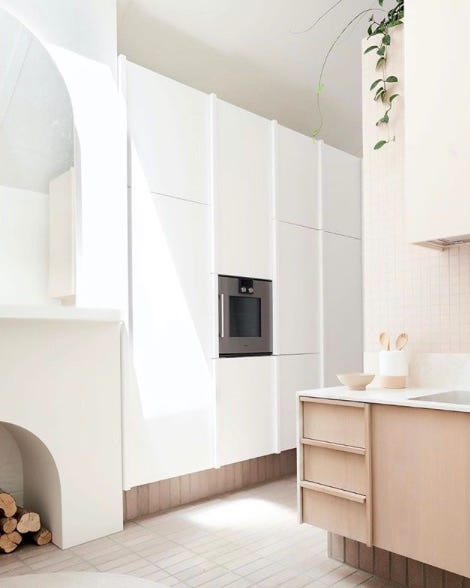 Unfortunately, delays in the planning process have meant the couple are STILL waiting to begin the second phase - six years later.
But finger's crossed, there could be good news soon: "We are hoping to hear back any day now from VCAT," Jenna says.
We can't wait to see what they do next - congrats, guys!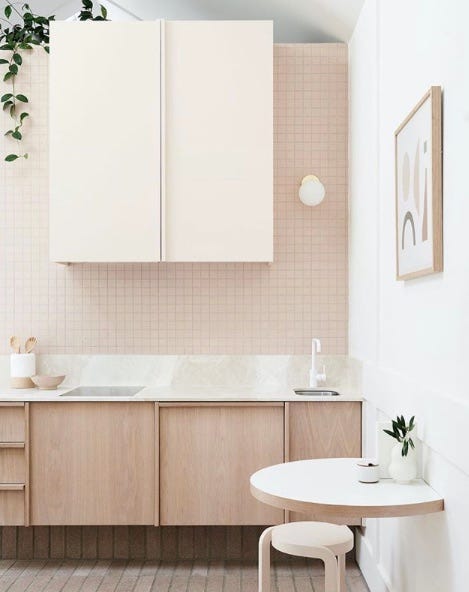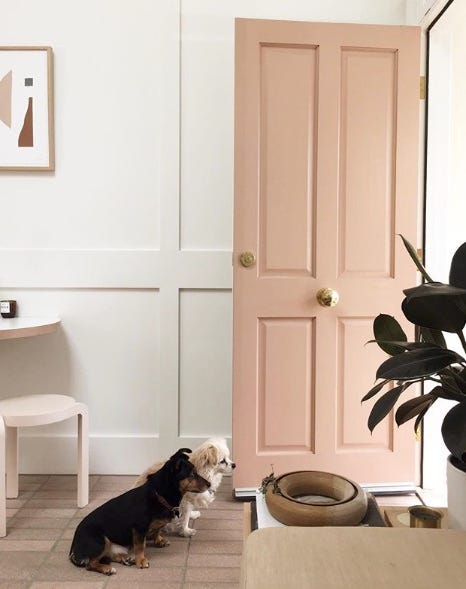 Thanks to Josh and Jenna's design studio Bicker Design's Instagram for the stunning pics of this beautiful tonal cottage - we LOVE it!
For a further peek into the tiny but oh so gorgeous home check out more Insider Style: HERE
Did you like this blog? Subscribe to our newsletter to be the first to receive news from The Block! Subscribe now to receive $20 off your next order.