Before he was going head-to-head with this year's contestants, Clint was fighting a battle of a different kind - on the footy field. During his ten-year professional career, the 34 year-old Queenslander played professional NRL football, first for the North Queensland Cowboys and then the Gold Coast Titans, as part of their inaugural side in 2007.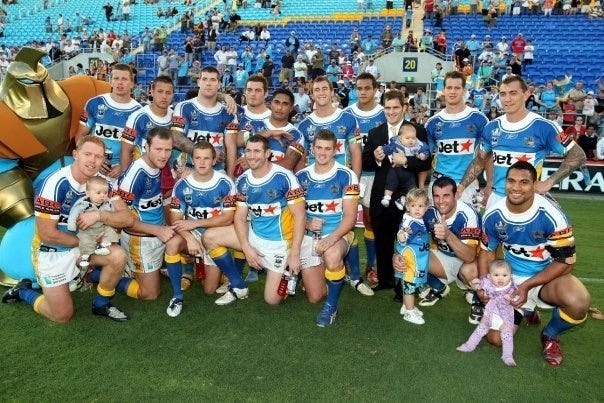 "But before that I was actually signed with the Melbourne Storm for three years," he says, so I lived in Melbourne with a couple of the well known names in the team," Clint explains.
"Cooper Cronk - me and him lived together. And our families are pretty close. And I grew up with Cam Smith, so I keep in contact with him, and Billy Slater too."
Clint retired in 2012 and went on to take up a corporate sales position with the Cowboys.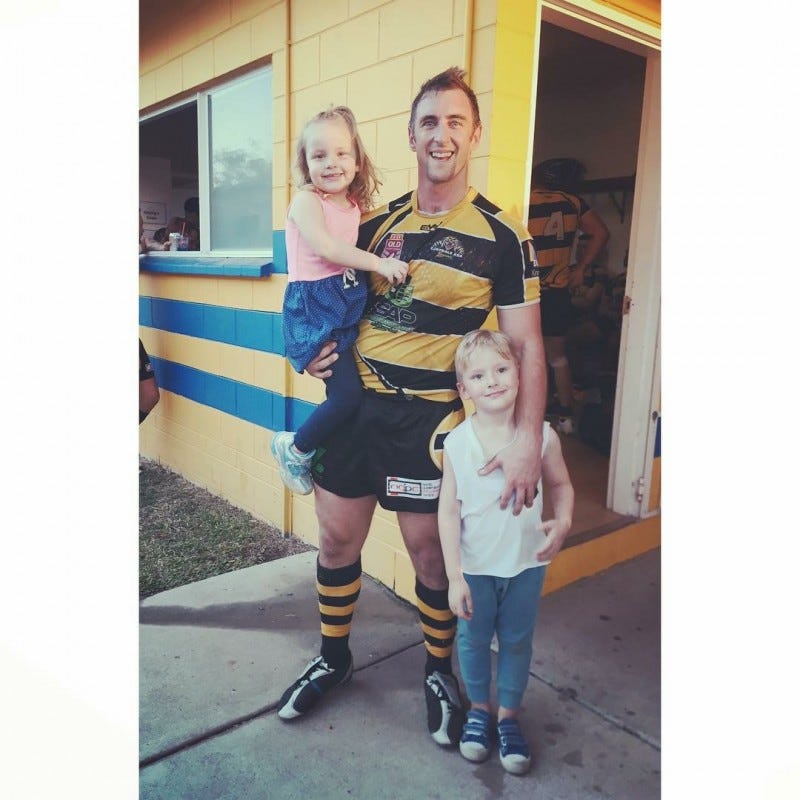 "That then led me to one of our corporate partners, who was a property developer," he explains. "I had an interest in building, and I went and worked for them - and that's what led us to apply for The Block."
Clint endured many on-field injuries while playing professionally, including two serious leg injuries which saw him out-of-action for extended periods of time.
"I had both my knees operated on," he says. "When you have that surgery, you're out for a year. So it was both ACLs (anterior cruciate ligaments). When you've been so used to being active, you definitely have some days where you think, 'Why me?'
But if anyone's going to tough it out, it's Clint - just as Hannah, who admits her husband is strong as an ox.
"This man!" she laughs. "You'd have to be dying in bed to get sympathy - he doesn't sympathise very well, because he's so strong, tough and resilient.
"He doesn't complain - he just gets on with the job. I love a good whinge. I hurt my toe the other day but Clint was like, 'If you'd broken it Hannah, you wouldn't be walking. Stop complaining.'"
Did you like this blog? Subscribe to our newsletter to be the first to receive news from The Block! And subscribe now to receive $20 off your next order.