There must be something in the water at Scotty's HQ - Take a look at some of these freshly-baked Block Babies
Jesse and Mel
Jesse and Mel have announced the safe arrival of their first baby on Instagram.
"Khloe Raeburn, Born 19th May 2022 at 12:01pm. We are so filled with love and joy"
After joining the Block family in 2018 as agent and auctioneer for Gatwick contestants Courtney and Hans, Jesse returned with Mel to be contestants at The Oslo in 2019, then the pair were back again in 2020 as all-stars to help Sarah and George, with Jesse once again also acting as agent.
And for 2021, Jesse came back again as Melbourne couple Tanya and Vito's agent and auctioneer, closing the sale at a huge $3,800,000.01 to entrepreneur Danny Wallis after an epic auction to secure the couple a profit of $400,000.01.
The Block Shop and Insider Style wish this amazing couple all the best as they settle into parenthood, if their Block work ethic and determination is anything to go by they are going to absolutely nail it!!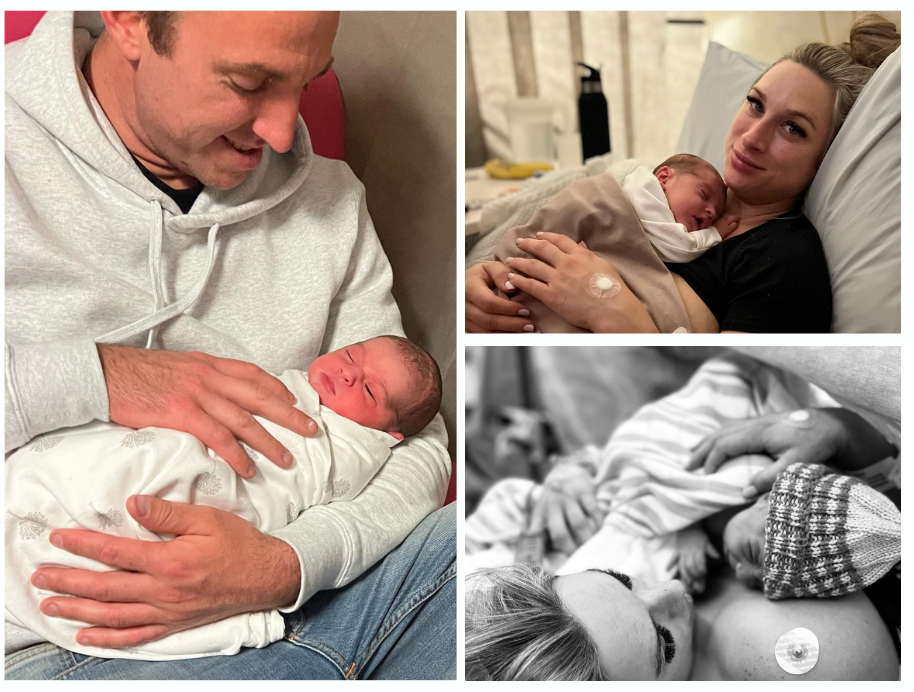 The Blocks Jesse and Mel welcome a beautiful baby girl, Khloe. Picture from Instagram @jesseandmelblock
Luke and Olivia
Luke Packham has taken to instagram to announce the safe arrival of baby girl, Mia Packham.
"1 week with our gorgeous little girl. Our hearts are so full with you in this world. I never could have imagined you being so perfect, We love you so very much!" Luke shared.
Sharing some cute pics with fiancee Olivia, the trio look like they are settling into family life nicely. The Block Shop and Insider Style sends a huge congratulations, enjoy the new role Mum and Dad, oh and Uncle Josh!!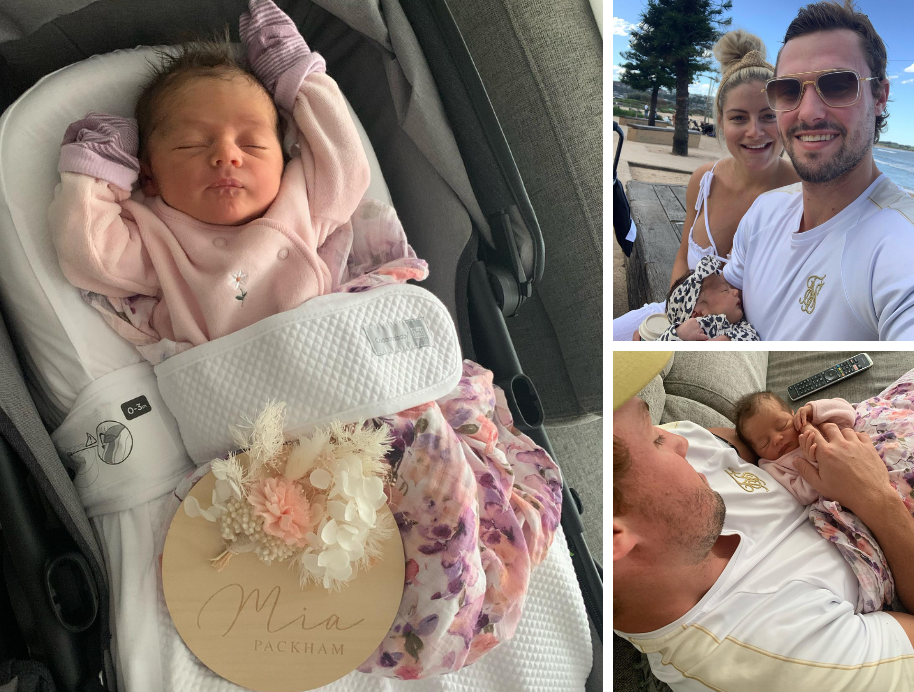 Welcome to baby Mia, Luke Packham and Fiancee Olivia show off there gorgeous little girl on Instagram @luke.packham
Sarah and George
Block Favourites, Sarah and George, have welcomed a precious baby boy into the world.
The couple took to instagram to make the announcement, with some picture perfect snaps by @littleimagery.
Leonardo Bragias
"Leo, you have filled a place in our hearts that we never knew was empty. You are the greatest and most amazing thing that has ever happened to us. Although our eyes are heavy and our brains are foggy, we love you so incredibly much.
Leo was born on the 6th February at 9:20pm. He arrived naturally two weeks earlier than expected. He was ready to meet us.
We're doing well, but we're still finding our feet and navigating this crazy new world together. He's a cheeky little boy already, he definitely takes after Daddy.
We're feeling so incredibly blessed and grateful to call him our son!"
We here at The Block Shop and Insider Style send the biggest congratulations to this fabulous little family.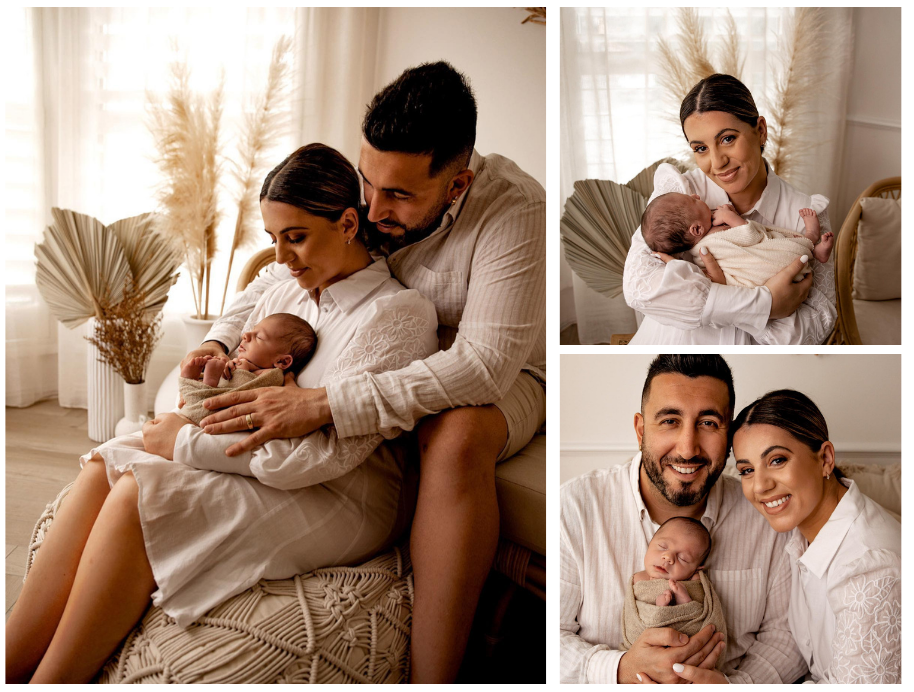 Sarah and George withe precious baby Leo, Sarah says, "He's a cheeky little boy already, he definitely takes after Daddy." Image: @littleimagery, @sarahandgeorgeblock
Josh and Elyse
Josh and Elyse are set to celebrate there baby boy, Sunny's First Birthday! The Block Shop hopes you have an amazing time together celebrating the first year as parents, because that deserves cake!
Happy 1st Birthday Sunny.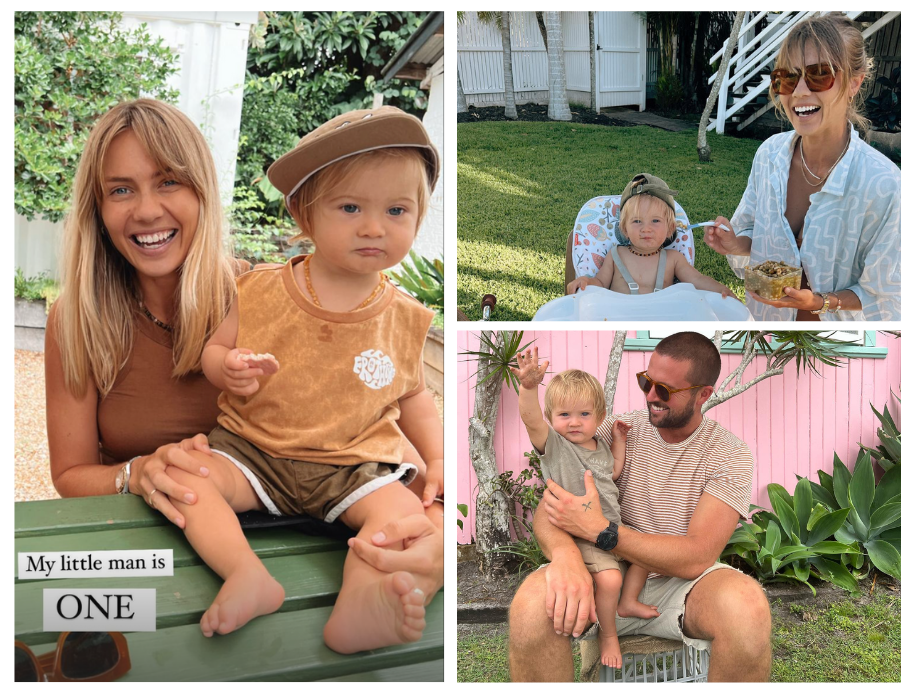 Elyse has shared the most adorable pics of their Byron Baby, Sunny, in the lead up to his first birthday on her instagram @elyse.knowles
Bianca and Mark
Bianca Chatfield, Aussie diamonds netballer and one half of the incredible Block duo Bianca and Carla from The Gatwick 2018 series, has officially welcomed her baby girl with partner Mark.
Taking to Instagram to share the news of her gorgeous one week old.
"Bursting with love for our little girl. One week old today, meet Kyah Ziggi Scrivens"

On behalf of Insider Style and The Block Shop we send a huge Congratulations to Bianca and Mark, Kyah is absolute perfection.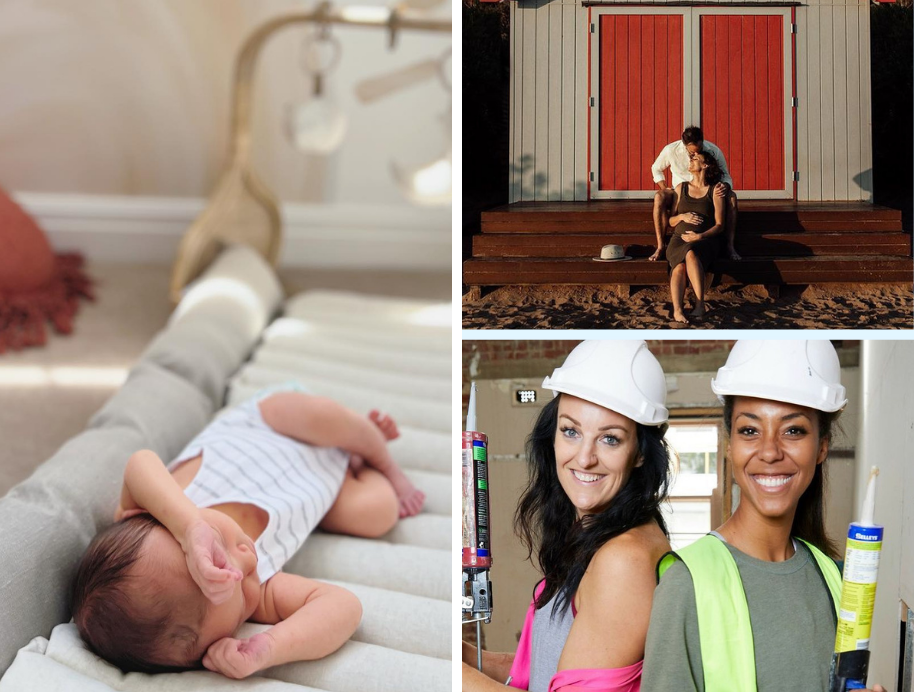 (Picture Instagram @biancachatfield)
Tash and Brad
Tash announced on Instagram that she and partner Brad were expecting there first child.
"2022 you may actually be my favourite year ❤️ Because this year we welcome our new little family member and we couldn't be more excited to add to our big crazy clan." Tash announced to fans on Instagram.
Tash shared pictures below on the Harry And Tash Instagram page. I think we can all agree Tash and her little family are absolutely bursting with happiness. Insider Style and The Block Shop sends the biggest congratulations to Tash and Brad, and Harry and Andrea of course, we cannot wait to meet this little bundle of joy in 2022.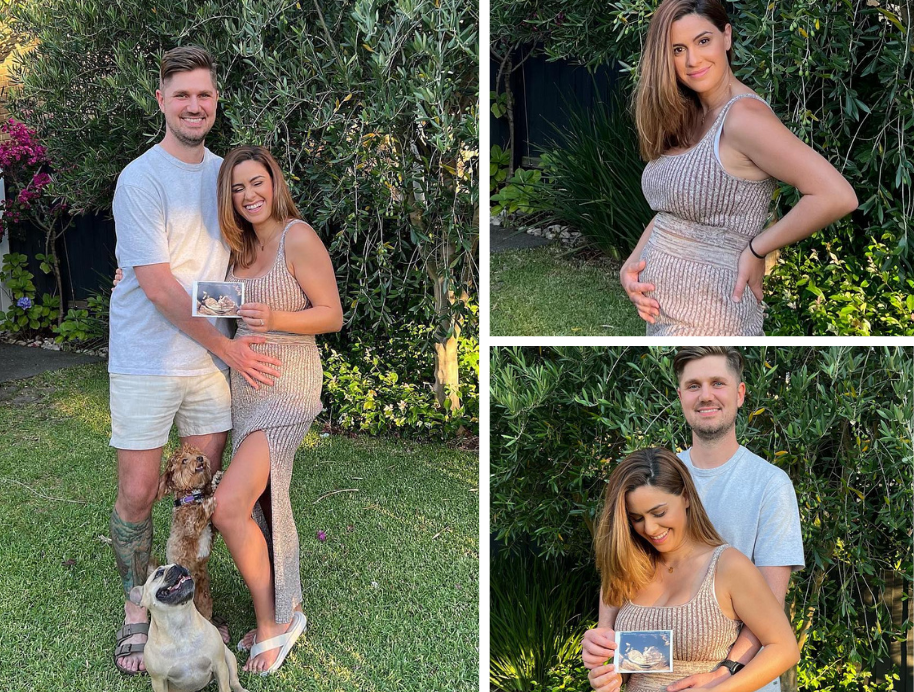 (picture Instagram @harryandtash)
Jesse and Mel


Jesse and Mel are looking forward to their next project - a baby due in May 2022. They share all the excitement and news with The Block Shop HERE

Luke and Olivia

Luke has announced on Instagram that he is expecting a baby girl due in March 2022 with his fiancée Olivia. "I cannot wait for this new chapter in my life and what fatherhood will bring," Luke posted to his fans. Twin brother Josh has also expressed his excitement sharing the news. Congratulations guys!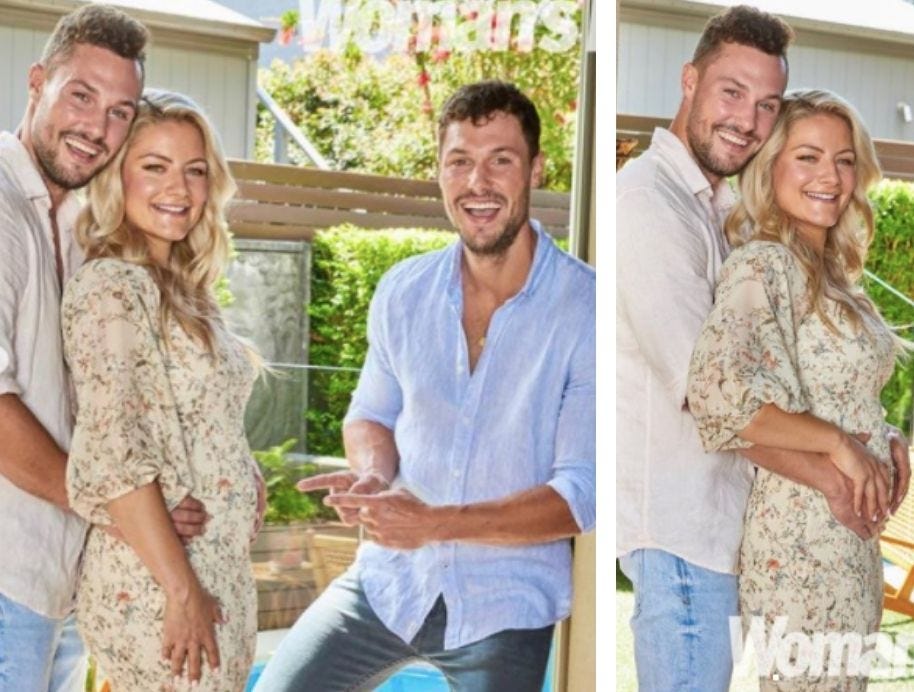 (Picture Instagram: @luke.packham)


Bianca and Mark

Bianca along with Beau MAFS star Mark Scrivens have announced their pregnancy. "We are excited and maybe just a little nervous for all the new adventures 2022 will bring," Bianca shared on her Instagram. Carla has also expressed her excitement for her Block besties baby news. Stay tuned for the arrival in early 2022.



(Picture Instagram: @biancachatfield)


Sarah and George

Sarah and George have announced their pregnancy in August 2021 and they are expecting a baby boy - we are so excited to welcome this bub to The Block family.
Watch this space!

Sarah and George, Block 2020 who took out Second Place share their very exciting baby news with The Block Shop.

Tess and Luke
Tess and Luke Struber welcome a baby girl "Cleo Sophia Struber," posted on Instagram born on the 21st of April 2021. Named after her great grandmother, Cleopha.



(Picture Instagram: @tessandluke)


Mark and Terri
Sticks aka, Mark Croker along with his wife Terri welcomed their third child, a daughter named Keeli Nix Croker. Sticks announced the new arrival to his Instagram page on March 16th 2021. Congratulations to you both!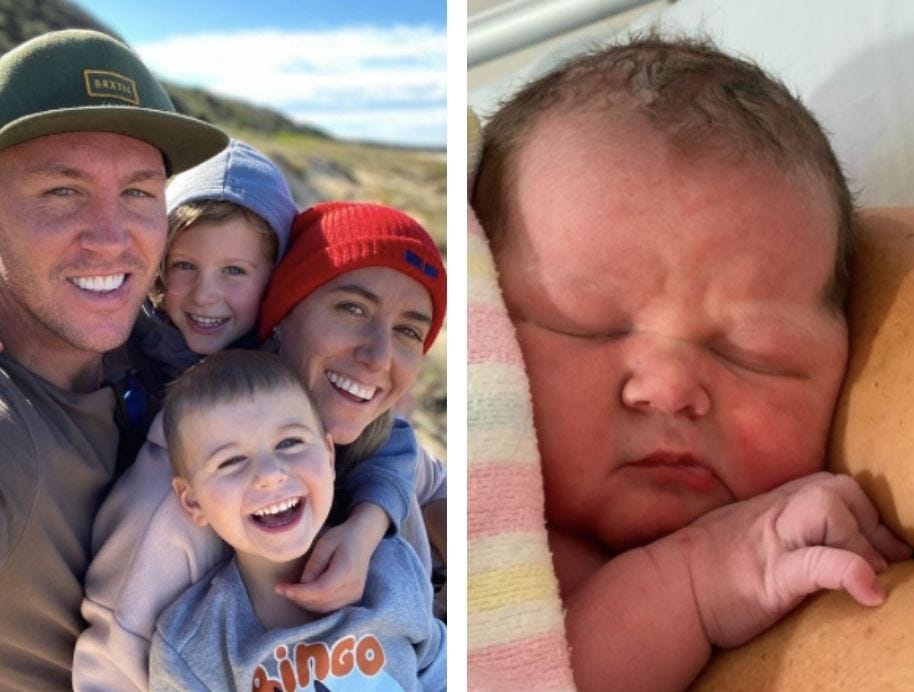 (Picture Instagram: @sticksphotography)


Josh and Elyse
Josh and Elyse announced in 2020 that they are expecting "And then there were 3 #babybarker," the 27-year-old wrote alongside a photo of the couple, on a trip to the Northern Territory. Now fast forward to February 2021 they have welcomed their first little bundle together a baby boy. Elyse and Josh captioned the Instagram photo "the next chapter in our lives. The best chapter yet. And it's called Sunny." Congratulations Josh and Elyse x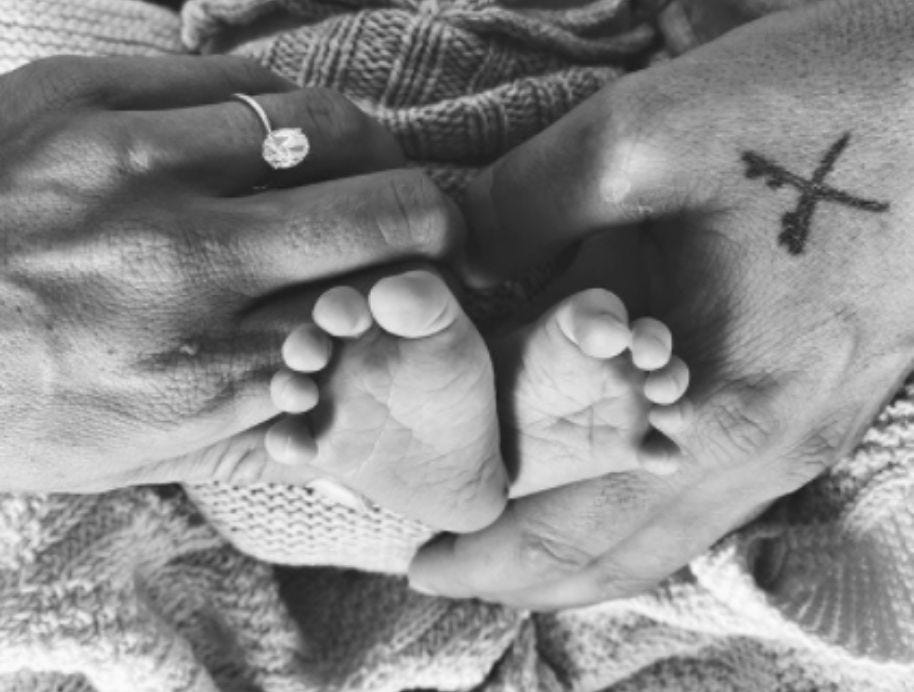 (Picture Instagram: @joshandelyse)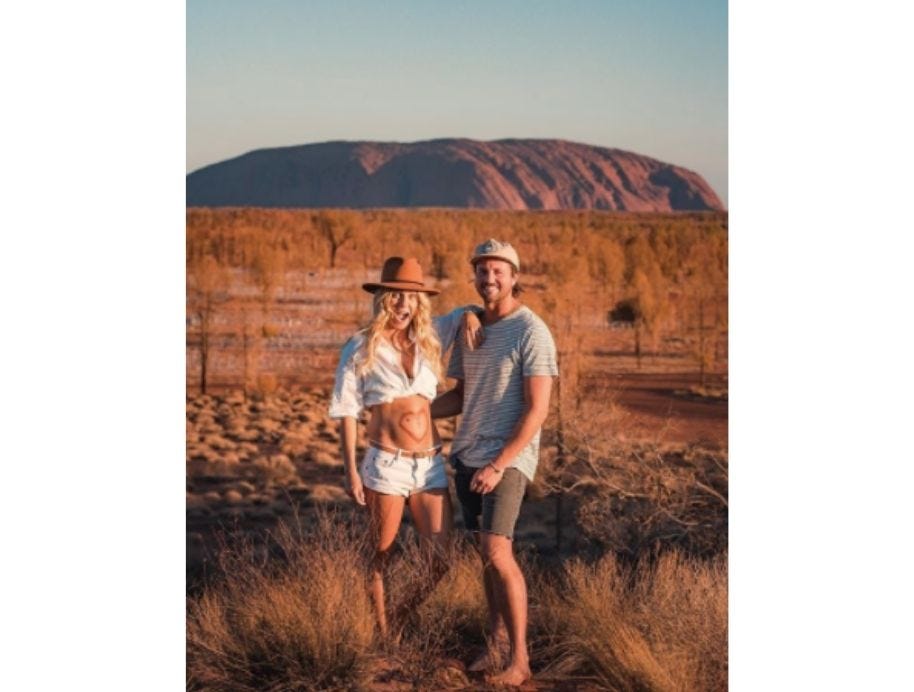 (Picture Instagram: Photographer @nics_mindset @joshandelyse)
Josh & Jenna

Josh and Jenna welcomed their second daughter Story in 2019. Her and older sister Freddie already look like the best of friends! Cuute!!

Photos courtesy @joshandjenna Instagram page.


Maxine and Karstan
Maxine and Karstan from The Block Glasshouse season have welcomed a beautiful little girl Zuri in October 2019. The family of three are enjoying life hanging out in their combi van and swimming in the ocean.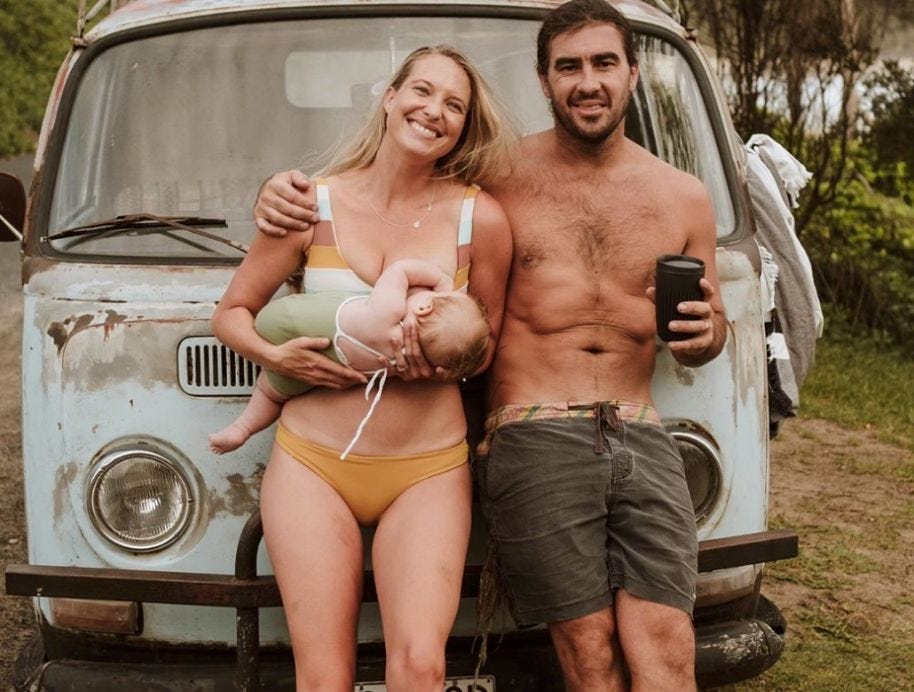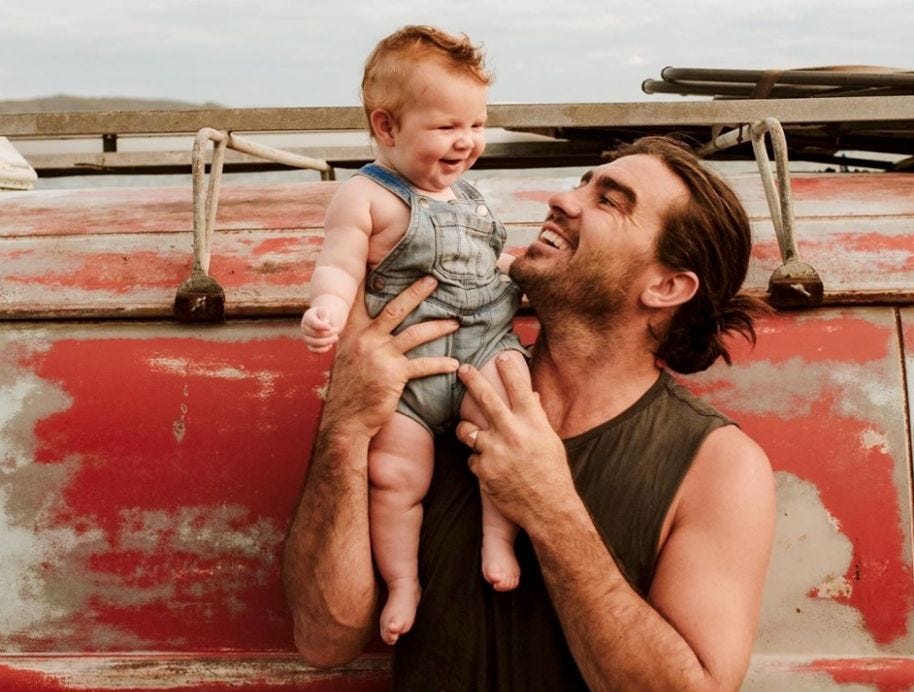 Photo courtesy of @karstanandmaxine Instagram page.
Chris and Jenna
Chris and Jenna welcomed precious baby girl Holly in March 2020. Little sister to their 4-year-old son Leezak! So sweet!!

Photo Courtesy of @chrisandjenna Instagram.
Karlie and Will
Welcome to the world Indigo Jade Kara Bethune. Born on the 1/08/20 what a gorgeous bundle! Congratulations guys x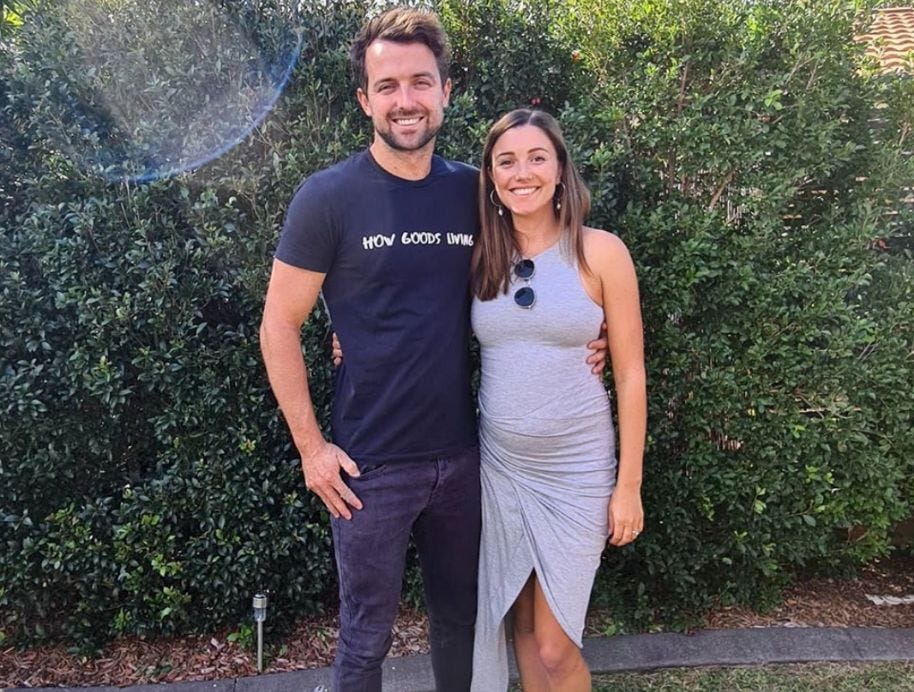 Photo courtesy of @karlieandwill Instagram page.

Photo courtesy of @karlieandwill Instagram page.

Bec and George
Bec and George (The Block Sky High 2013) have welcomed their 3rd Baby. Bec and George already have two boys Archie and Lenny. In September 2020, they had a baby girl named 'Rosetta Dafni'. Rosetta is Bec's mum's name and Dafni is George's mum name. YAY, we know Bec will love shopping for her daughter!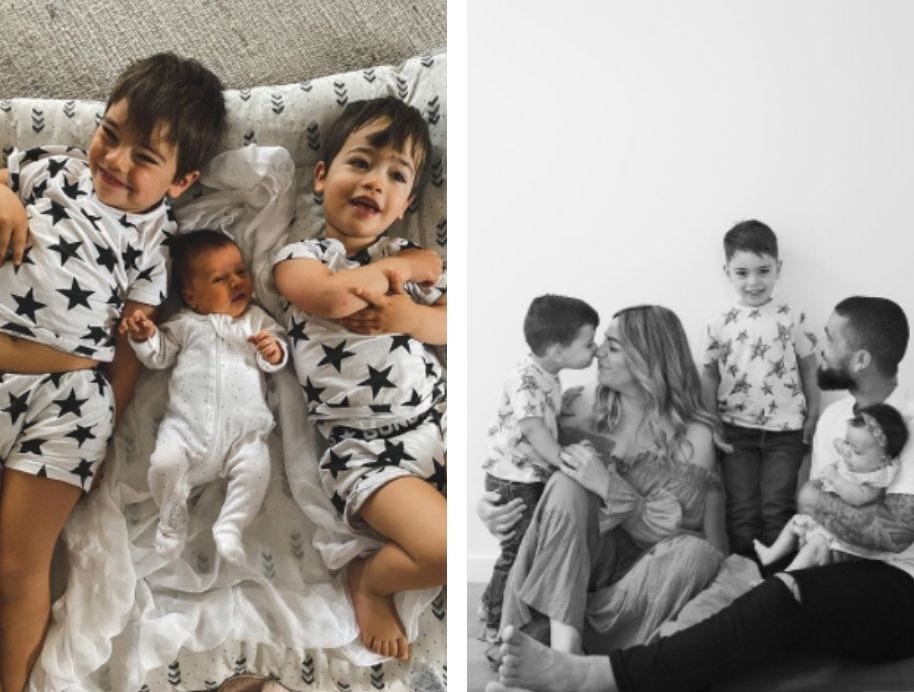 Images sourced from @becandgeorge Instagram page.

Dan and Dani
OK, OK, we know, they're not HUMAN babies - but will you just look at Dan and Dani's (The Block 2012 and The Block All Stars 2013) cute little fur children, Olive and Hazel. Divine!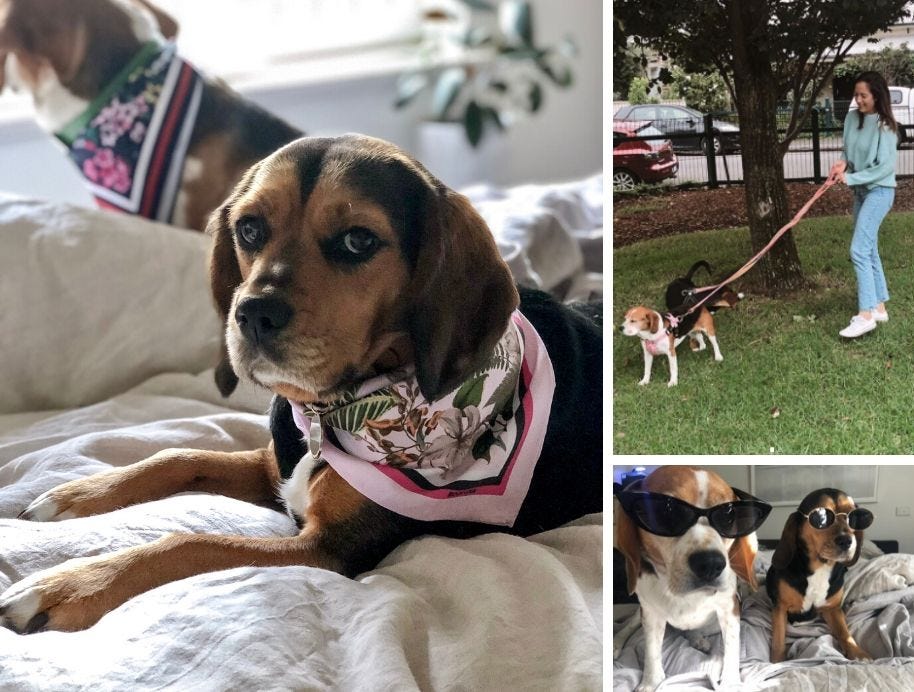 Images sourced from @dani_wales Instagram page.


Brad & Lara
Born 8lb, 14 ounces on August 31st 2018, we think he's the spitting image of dad, Brad. Jimmy joins little Harry, now two, as the fourth member of the Cranfield family. Lara paid a sweet tribute to her beautiful family on Father's day, writing, "Happy Fathers Day @bradcranfield. Harry and Jimmy are the luckiest boys to have you as their Dad. We love you very very much."
All together now...awwwww.



(Picture: Instagram: @bradandlara_theblock)


Hans and Courtney
Welcome to the world darling Ava! "One week with our sweet Ava," the couple announced on their Instagram account on the 17th October 2020. So Sweet!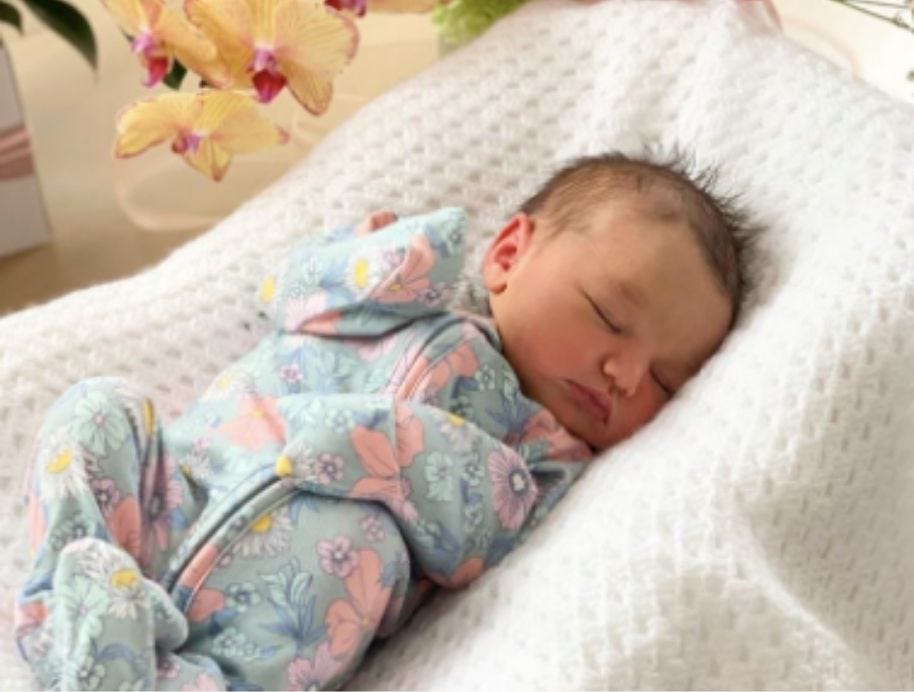 Photo courtesy of @courtneyandhans Instagram.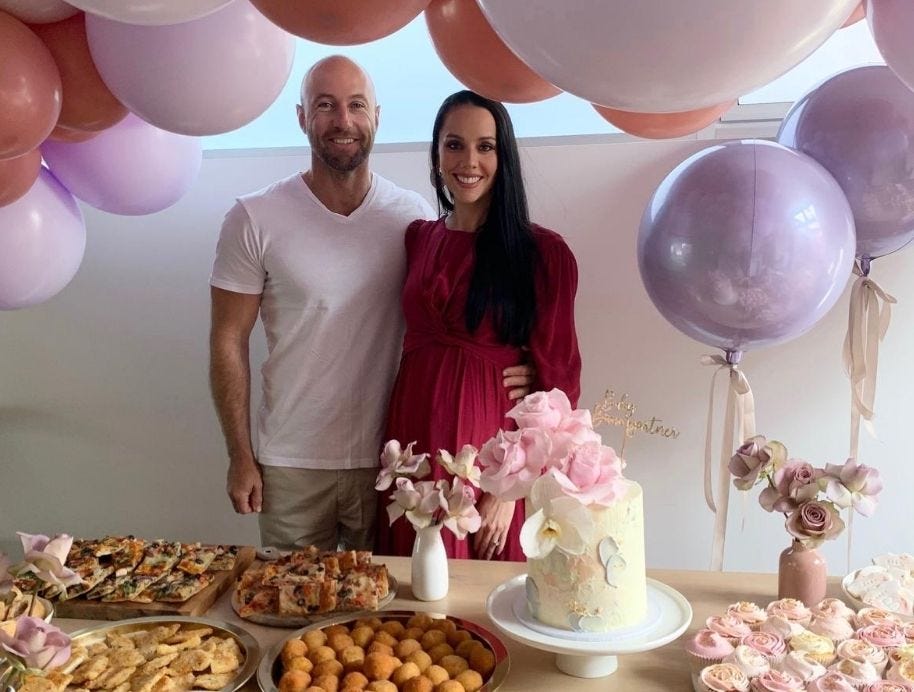 Thanks to Courtney for sharing this beautiful image with The Block Shop.


Have a baby gift to buy? Start browsing HERE