Once upon a time, aprons were just something your Nan wore while whipping up a batch of her favourite pumpkin scones. Now - they're a serious style statement!

And we're absolutely LOVING our new staff uniform at the Block Pop Up shop in St Kilda, created especially for us by the wonderful people at Melbourne-based company, Cargo Crew.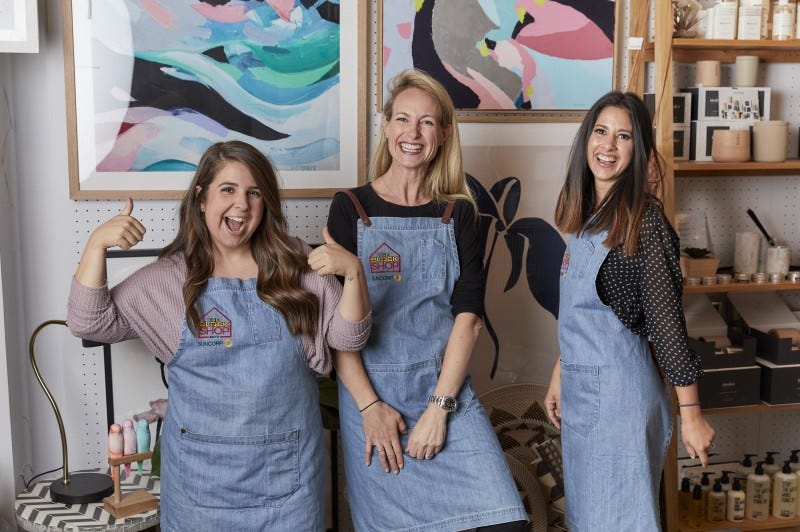 This local business provide staff aprons to a host of the country's hottest hospitality spots. In fact, if you've ever been to a trendy cafe and lusted after their stylish workware - chances are these guys made them!

Oh - and Gwyneth Paltrow is also a fan, so there's that.

"With a fashion design background, our Melbourne based design team are dedicated to creating the world's best uniforms," says Cargo, who offer a styling service, and also allow Victorian-based clients to visit them in their Brunswick East headquarters.

I think you'll agree, we look pretty bloody awesome!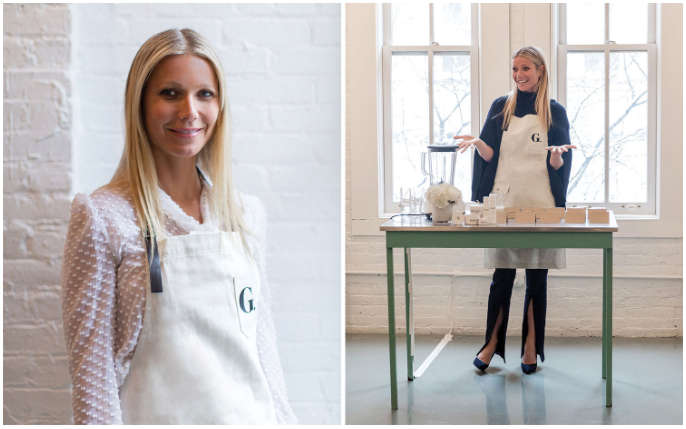 Gwyneth pictured wearing the Cargo Crew Otto apron customised with the Goop brand G motif.
Photo Courtesy of Cargo Crew.

Harrie, Sarah and Tara will welcome you with open arms!

Come and check us out at the shop...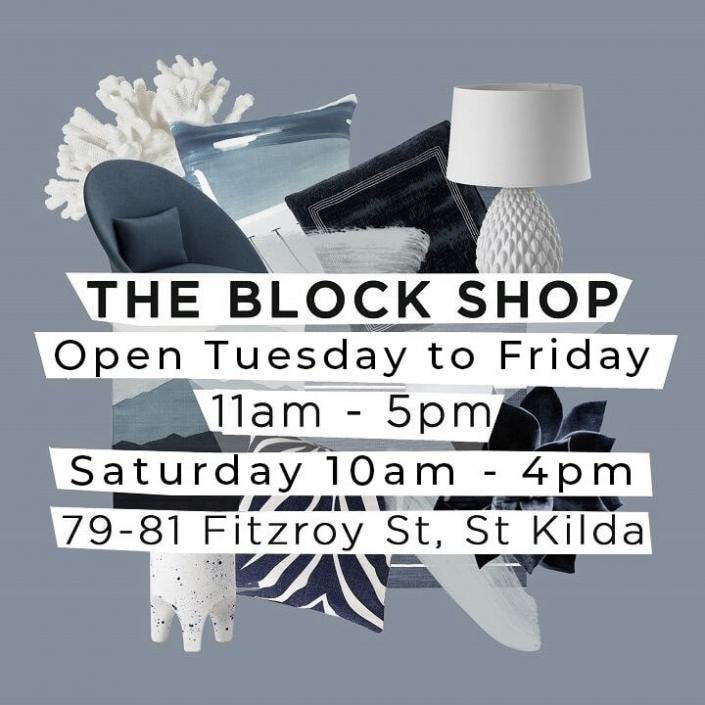 Did you like this blog? Subscribe to our newsletter to be the first to receive news from The Block! Subscribe now to receive $20 off your next order.