Jamie Rochford - winner of the second series of The Block waaaay back in 2004 - is opening her own Styling Studio. And we couldn't be more excited!



She was working in advertising and he was studying medicine when they took out first prize, and winnings of $178,000 on The Block 2004. Fast forward 14 years, and Dr Andrew Rochford is now a household name thanks to his TV work, and wife Jamie is a professional interior designer and stylist. This year she'll take the next step, and open her very own business, The Styling Studio, which will offer courses in interior styling from Jamie's Sydney base. We caught up with her to find out how life has changed since they walked away victorious all those years ago…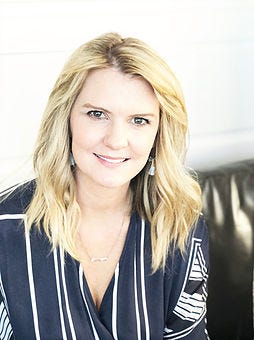 OK, so jog our memory - what year did you guys actually compete?
I got asked this a couple of days ago, and went, 'Um...?' I had to really think about it - but it was 2004!

How much winning change your lives?
Oh, it was huge. We look back and we STILL can't believe they even let us on the show! Just the people we met, and the experiences we had were enough - but then the opportunities after! I only ever dreamed of making interiors look pretty before I went on The Block, and it's turned into what I have done and what I love. And Andrew has his TV stuff...

Yes, it's been huge for you both...
I feel like things happen for a reason, and I feel like we were put on that show for the most incredible journey.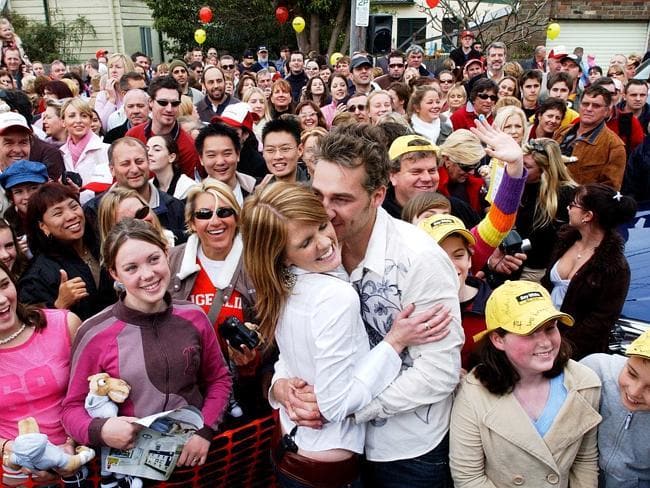 Photo Courtesy: The Daily Telegraph

You can say that again! And you've packed a lot in since then - you got married, renovated a bajillion properties, Andrew graduated and you had kids...
Yes, we have three kids - Archie, who is nearly as tall as me and turning 12, and we also have identical twin girls, Ava and Georgia, who are ten-going-on-18!

Are you still in Sydney?
Yeah, we are still there, on the Northern Beaches (2004's series of The Block was shot in Manly). We've been there since the show - we set up all those years ago and now no one can get us out!

Over the years you and Andrew have renovated a number of houses in the area, right?
Yes, that's right. We have done about eight, I think.

Did you live in them while you were doing them?
Not all of them, but a few of them we did. I have some photos of when the twins were babies, out in the yard in a disused bathtub because I didn't know where else to put them! So there's this basic warzone - and a bathtub with two little girls sleeping!

That's hilarious! Sounds like you were certainly bit by the renovating bug. Was it the show that started all that?
Oh, absolutely. I mean, I knew I loved doing things around the house, but it went from that to it being the ONLY thing I wanted to do. It was massive.

It's a big change in direction for you, right? Because before that, you did something completely different?
Yes - I was working in Advertising. But after kids, there was no way I was ever going to go back to that. So in that sense, The Block was actually really good for me, because it gave me something that was long-term and a 'forever' thing. I never really thought about that when I went and signed up for the show. I was just like, 'This could be fun - we'll paint some walls.'

How old were you when you did it?
Andrew turned 25 on our Auction Day!

How old are you both now?
I'm 42 now, and Andrew is 39. We were absolute babies when we competed. People that get on it now - it's crazy! I think, 'Oh my god, I wouldn't wish that on anyone!'

So you wouldn't have a crack at it now, then?
Oh, I reckon it would be amazing now. I think because I know what I am doing. And I would be a lot calmer. Age and wisdom - I was so young before!

What do your kids think about the fact you were on the show?
The kids, they won't even watch the series we were on, because they're like, 'Oh my god, Mum - you were so bad!' And I am like, 'I know, right?' The kids watch The Block now, but they won't go, 'Oh, Mummy and Daddy were on that show' - they just watch it because it's a good show.

So let's talk about The Styling Studio - tell us how the idea came about?
I had always wanted to do my own business, but I had never really had the confidence to do it. I thought, 'I need to study,' so I went away and did a Cert IV, and did a Diploma in styling and design. And I got, 'Graduate of the Year', and that made me think, 'OK, maybe I AM ok at this.'

So that gave you confidence?
Then I opened my own business and was doing houses and stuff, but I kind of got bored of doing it by myself. So I went and worked as a senior property stylist, which was really good, because it gave me a whole new way of looking at styling, and it made me much 'freer' now. Which is really good. Then I got offered a job to teach people in the Eastern Suburbs interior styling. And I went, 'Oh, I don't want to go and teach people all the way over there - I want to teach people here!'


And that germinated the idea…
Yes. It gave me the idea to say, 'Well, why don't I make my own course, teach to my own structure and have it the way I want it?' Because it's been many, many years of me working it all out, I am at the stage where I'm confident and happy and I suppose, because of the kids, I have that teacher/maternal instinct in me, which is awesome. So I am really excited!

What can people expect from your courses?
I am doing a four-week course, which is one day for a couple of hours a week. You are learning everything from the elements and principles of design, to colour theory, all your basics in a really condensed format. I have condensed what I feel people can get out of it, and actually go and integrate into their own lives, in a really easy, simple way. I want it to be hands-on and interactive and fun. Oh, and I want to have wine!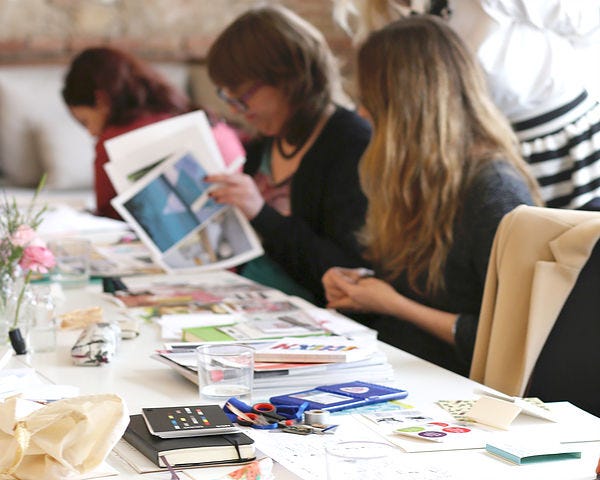 Oh, awesome!
I want it to be more of a girls day out, and more of an experience, as opposed to sitting in a classroom and learning.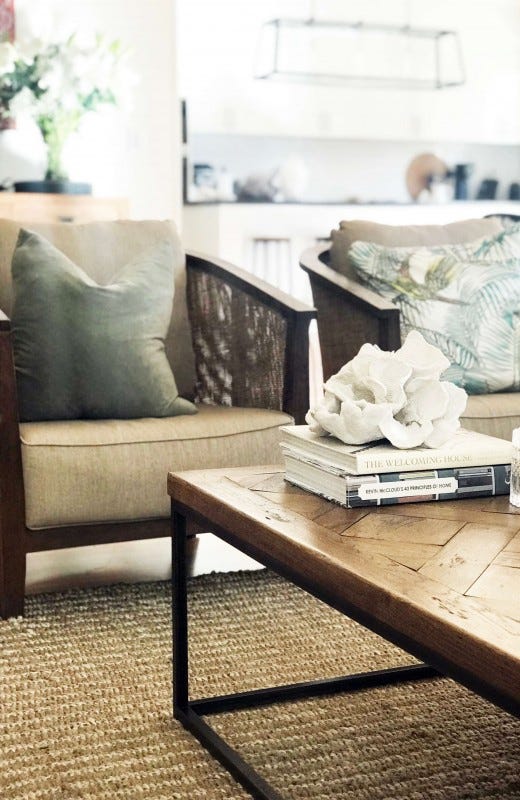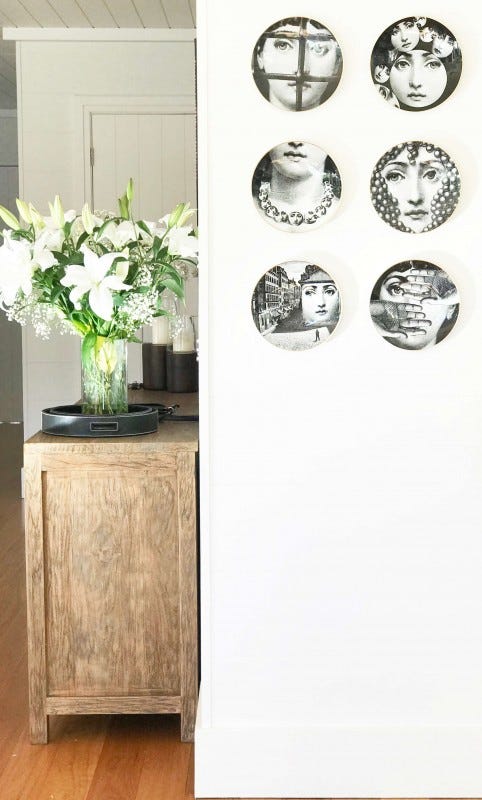 To see more of Jamie's beautiful styling and to find out more about the courses, head to her website. Good luck Jamie - we can't wait to see what you do next!


Did you like this blog? Subscribe to our newsletter to be the first to receive news from The Block! Subscribe now to receive $20 off your next order.