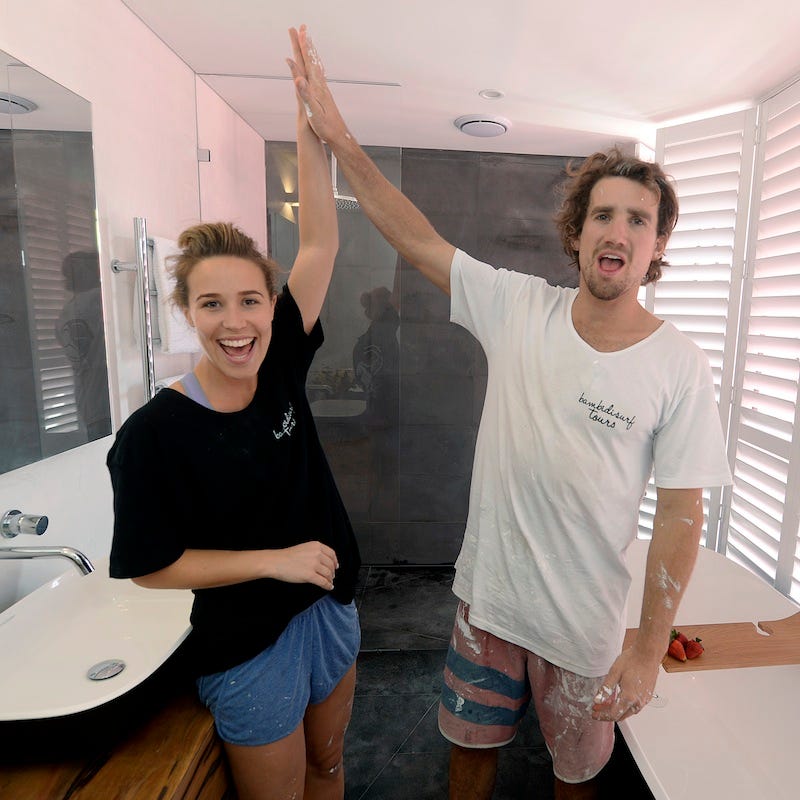 They've done it again! Charlotte and Josho have won their second Room Reveal in a row with an ensuite that is, to quote Shaynna, "stunning, stunning, stunning".
"It's the best feeling in the world!" Charlotte tells The Block Shop.
Just a couple of weeks ago, the two were in a bit of strife. They were throwing a lot of money at their rooms hoping for a win, only to fall short come Reveal time. Their confidence took a hit, but now, they're feeling much more comfortable.
"It doesn't just affect us," Josho says. "It's our tradies too. They put so much time and effort in, and we're such good friends. Knowing that we're winning together –"
"It's definitely brought the morale up," Charlotte says.
They've come a long way since their first Block bathroom. For Josho, there's no apprenticeship tougher than Triple Threat.
"I work in the industry, I know what needs to get done in a bathroom, and I was a bit nervous about getting through it all in a week," he admits. "With every bathroom, I've learnt what processes are needed to get everything done quickly, and done right, Block-style."
"I didn't even know what a screed was before we started," Charlotte reveals. "But now, I know what I'm doing, what I'm looking for.
"I've looked at so many Pintrests and googled so many bathrooms," she adds with a laugh. "I went from nothing to a whole lot of knowledge in a short time frame."
Sophisticated and refined, everything from the timber vanity to their choice of towels caught the judges' eyes this week.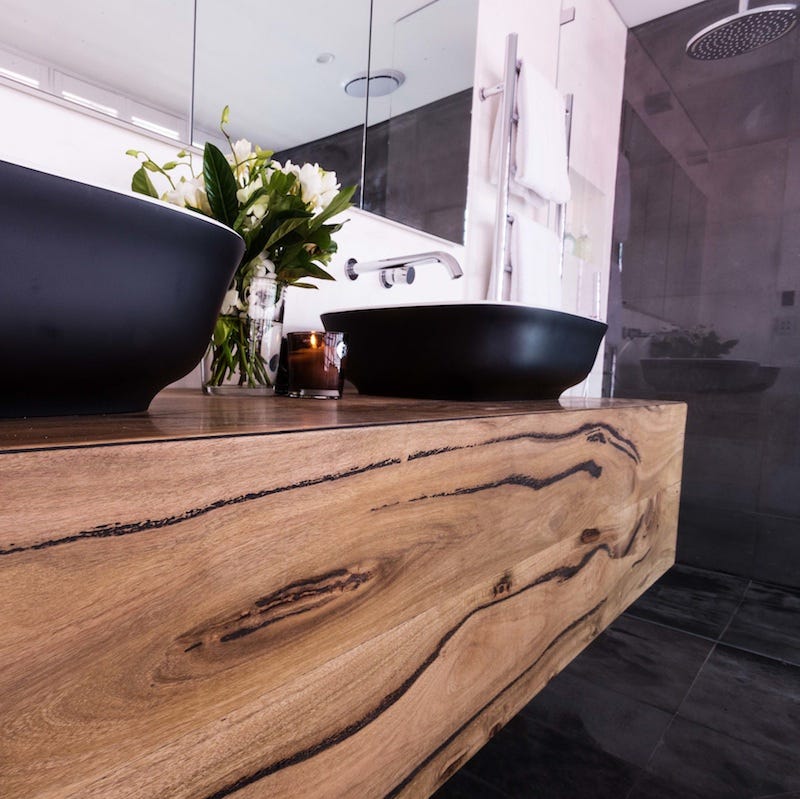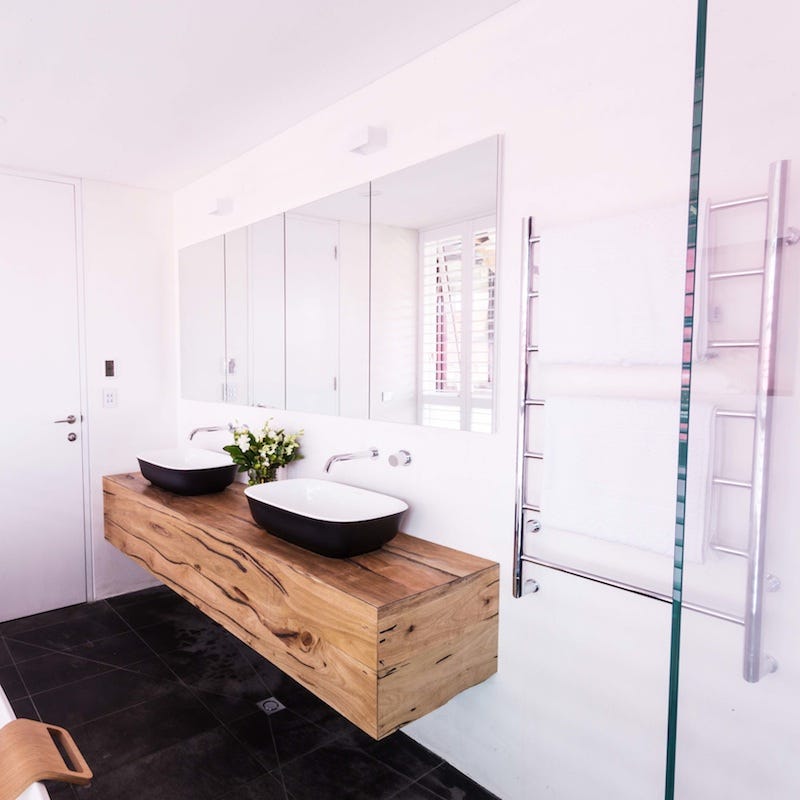 Josho calls it their "loo with a view", and while the window really does bring in a lot of light, their success this week owes a lot to their styling skills. Josho and Charlotte have proven, ever since their first bedroom, that they can give our All Stars a run for their money.
"The trick to making a great Block bedroom is to try not to copy what you've seen in catalogues," Charlotte tells us.
"Our first bedroom was us trying to figure out what we're doing, to discover what we do well, and test out what the judges think of everything.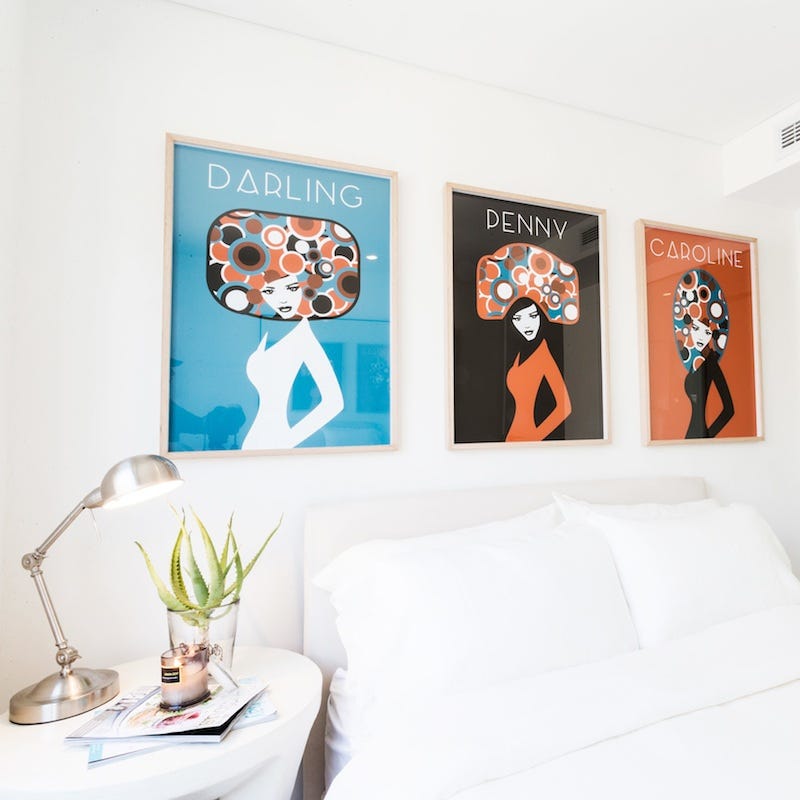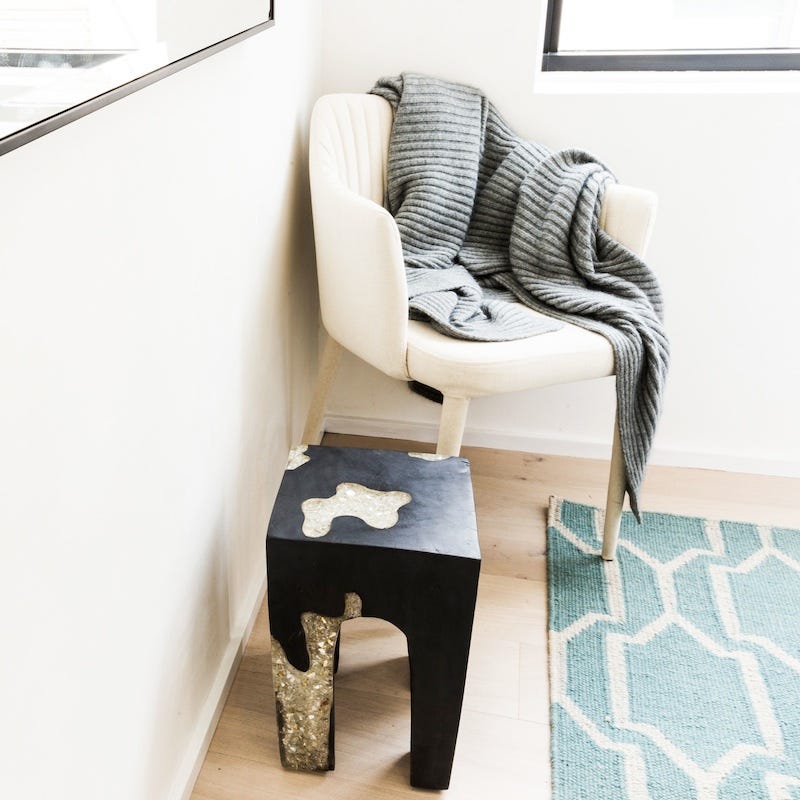 In the second bedroom, we changed it up. I found this big, beautiful print and from there, I decided on the neutral bedhead and the grey throw."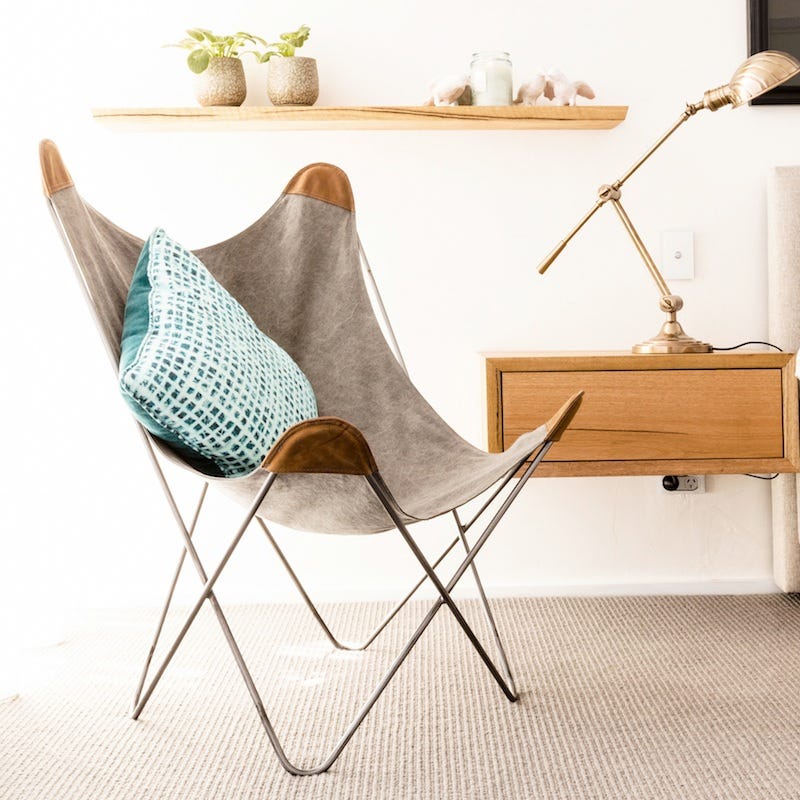 Browse our selection of artwork for inspiration on how to transform your room like a Blockhead.
To Shop Josh and Charlotte's look, click here.