Caro and Kingi started the series with a bad case of, 'Always the bridesmaid, never the bride.' Now, they've turned their luck around, winning two Room Reveals in a row.
It's safe to say they're a little chuffed.
"It's amazing to win two in a row," Caro tells The Block Shop, "but to be honest, the win was a bit of a shock."
Scotty celebrated the midway point of The Block by burdening our couples with their toughest week of renos yet. They only had seven days to complete a study, a laundry and a powder room.
That's two separate wet areas.
"It was challenging to make the three areas flow, retaining that quirkiness and that urban feel of our other rooms without going over the top," Caro confides.
"We loved the rooms once we stood back and looked at them completed, but we definitely didn't expect to win."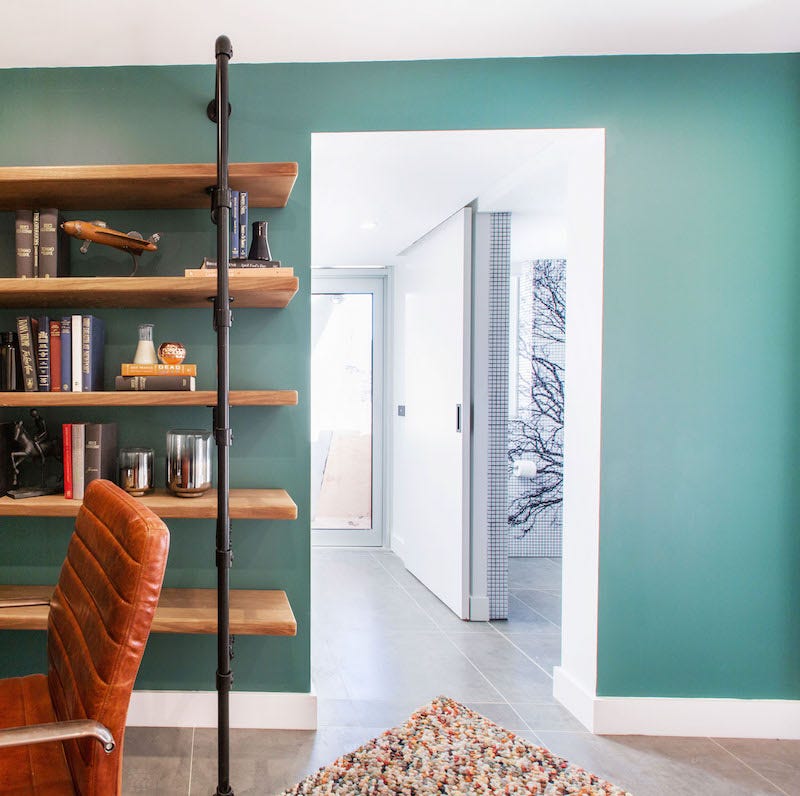 The praise was universal from our judges. Darren Palmer loved the colours, Shaynna Blaze loved the storage, and Neale Whitaker loved how they felt "honest and genuine". Caro and Kingi got everything right, from the lighting above to the heated floor below.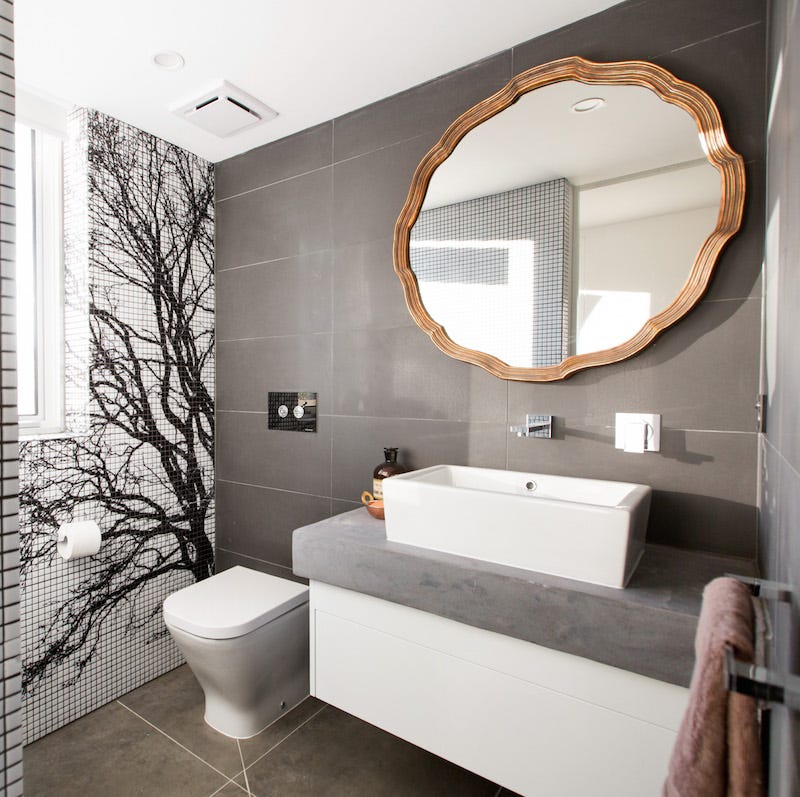 While other Blockheads are beginning to show signs of budget strain, Caro and Kingi have a habit of spending just enough and styling to perfection. It's a far cry from their performance in the first challenge…
"We'll ignore the first 24 hours because of my idiot husband," Caro says with a laugh.
"At the start of The Block, I figured out our budget for each room in cash. I'm staying under each week, saving money for the incidentals like repairs that might come up. When you're building, something's always going to come up and cost you money, so it's a good idea to have money in the kitty just in case.
"I enjoy working with money and numbers, so I'm not stressed about the budget. I know the rooms I want to spend money in, and the rooms I don't. I didn't want to put a lot of money into these areas, because it's the laundry, you're not going to be in there that much; the powder room, you go in, do your business and you leave; and the study, so I really tried to keep the costs down this week."
A welcome side effect of keeping the costs down was producing three spaces that were simple, clean and uncluttered.
"A laundry has purpose, a laundry is there to be practical," Caro explains. "I mean, you're not going to have a tea party or a cocktail party in a laundry are you? No, you need storage, somewhere to put your soaps [laundry-liquid] and your brooms [jute-broom]. It's not about wow-factor, it's about having a big, big bench for folding towels [semra-turkish-towels] and putting washing baskets [corinne-caddy].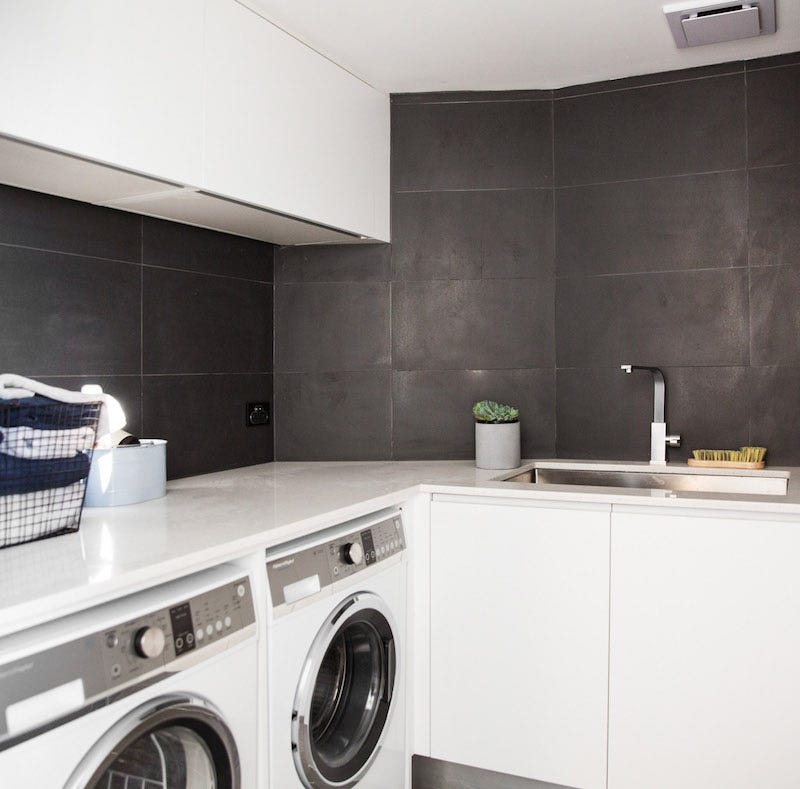 "As a mother and a wife, I know how to do the washing, and I know what I like, so I went with that."
Caro's simplistic, practical style wasn't just about working within a budget, though. It was about keeping the room from feeling over-the-top, and sometimes, that meant reining in her vision and abandoning ideas that would overwhelm.
"I used a tree as a mosaic tile in the powder room, and I was going to use the other side of the tree in the laundry, but it felt like too much and it didn't feel natural, so I pared it right back," she admits.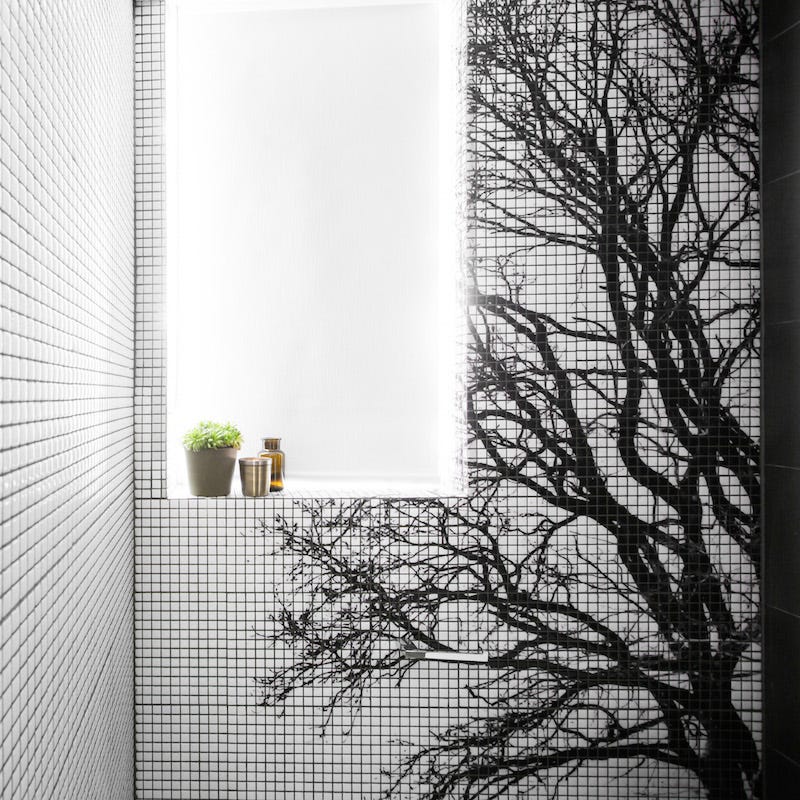 Elsewhere in the Blocktagon…
Whitney and Andy continue to excel at styling and dressing their spaces. Their teak stool and cow hide are available now.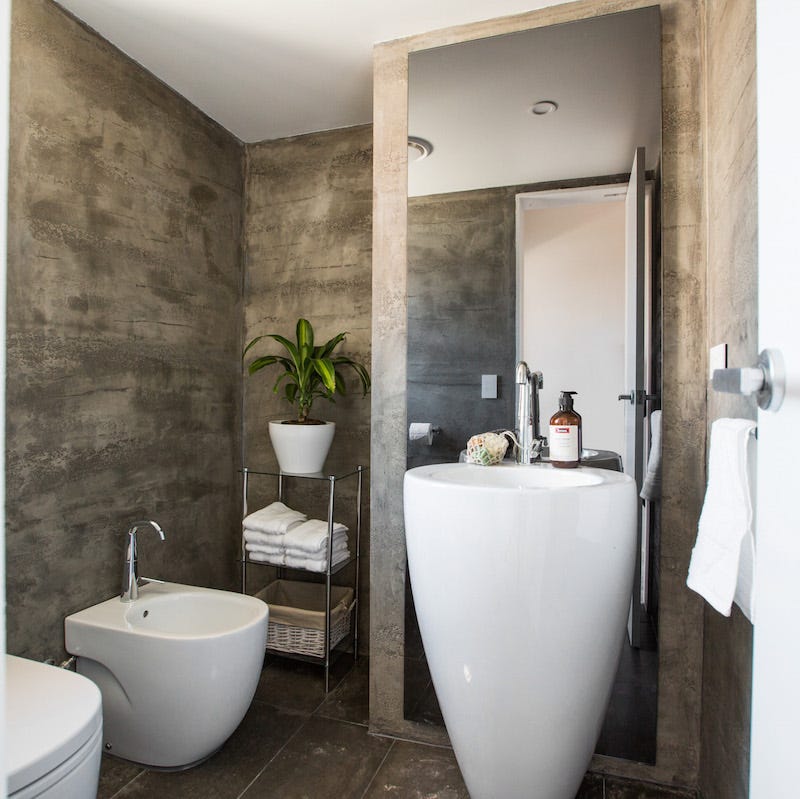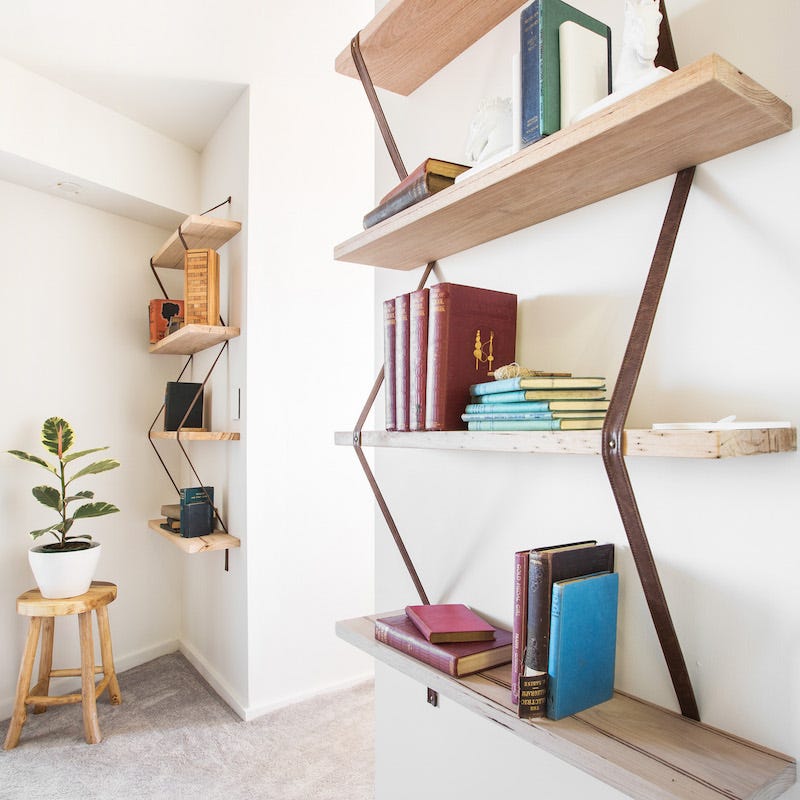 It wouldn't be a Suzi and Vonni room without a chandelier, but the girls are still capable of surprises halfway through the competition, mixing some old-fashioned glamour into their style.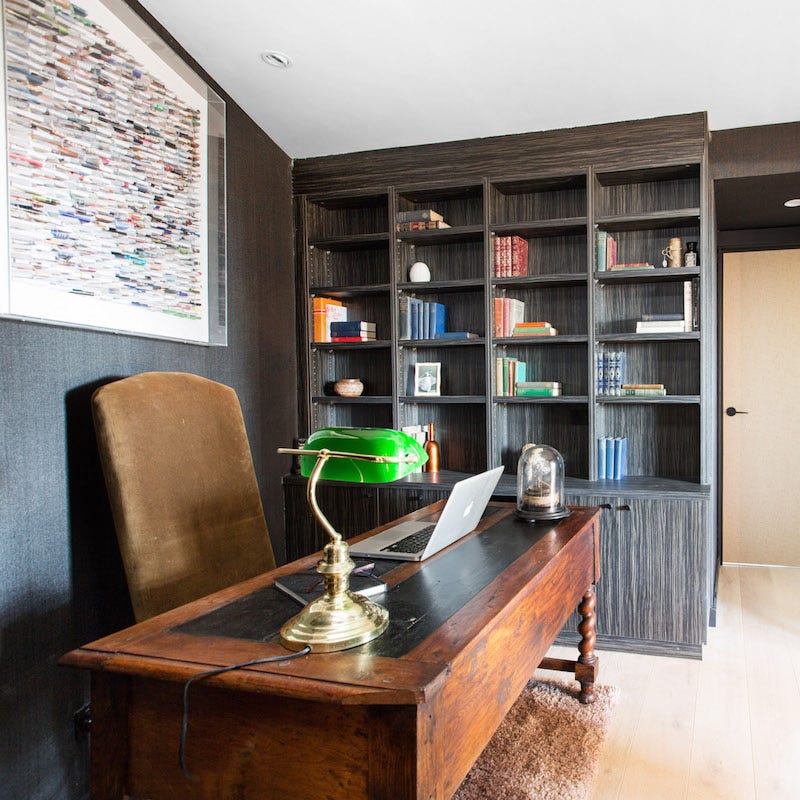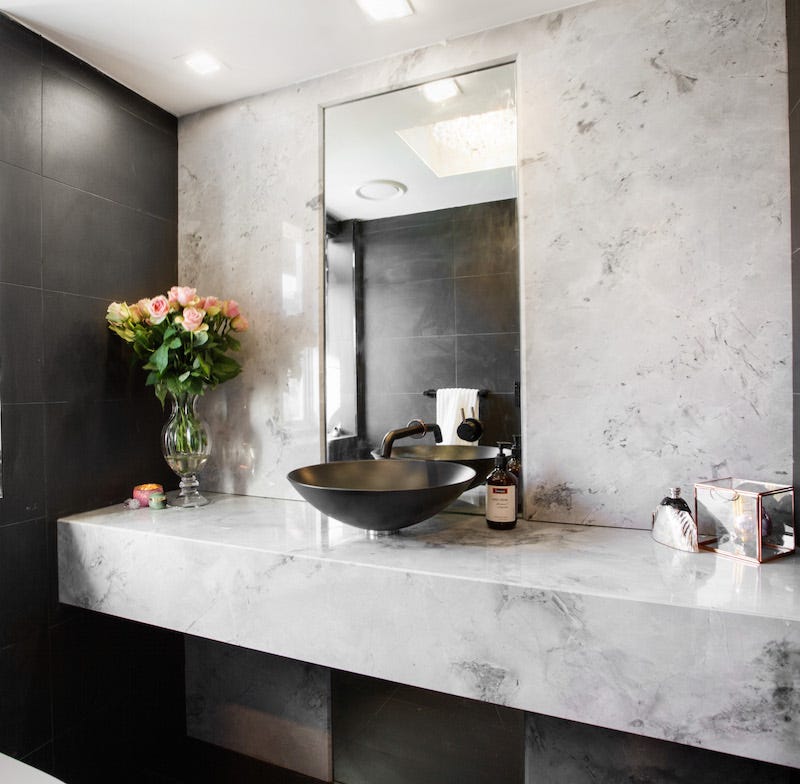 Luke and Ebony "ditched the deco" this week. Their new direction saw them balancing comfort and creativity with confidence.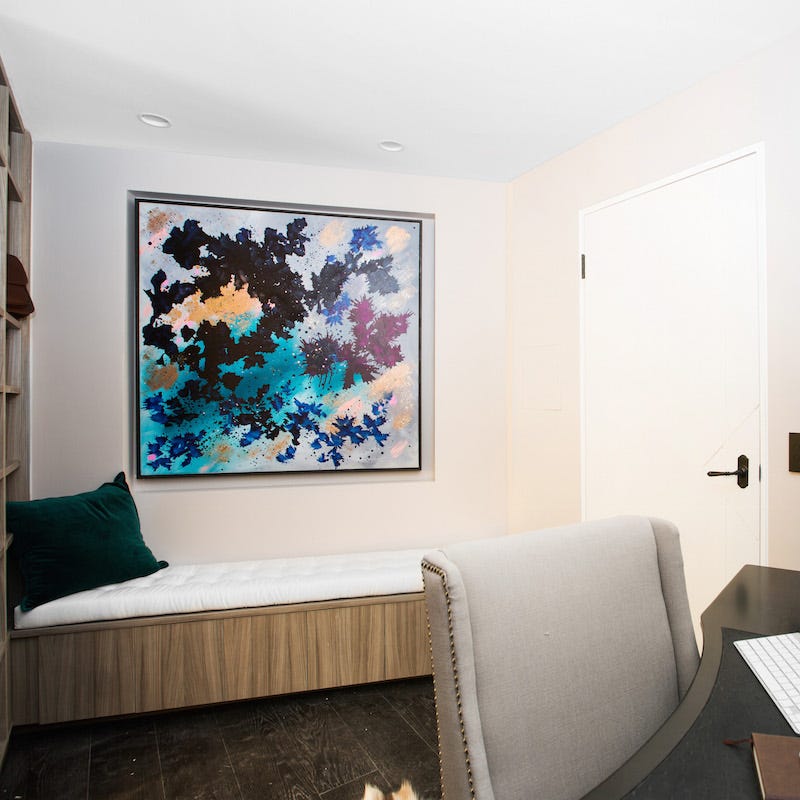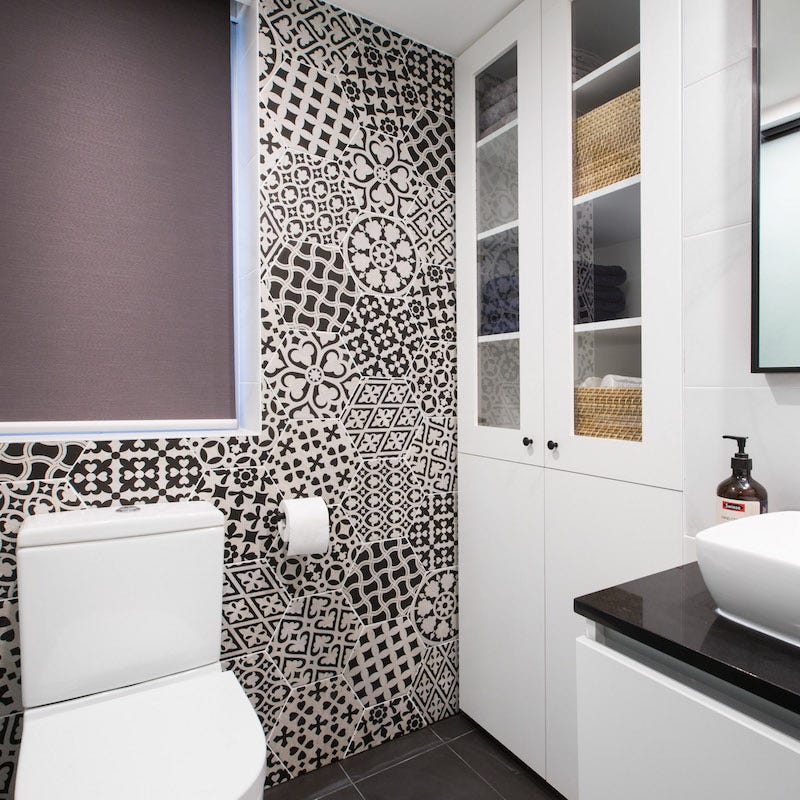 Penthouse couple Dean and Shay are known for their exquisite choice of art, and their Magdalena Tyboni prints were no exception.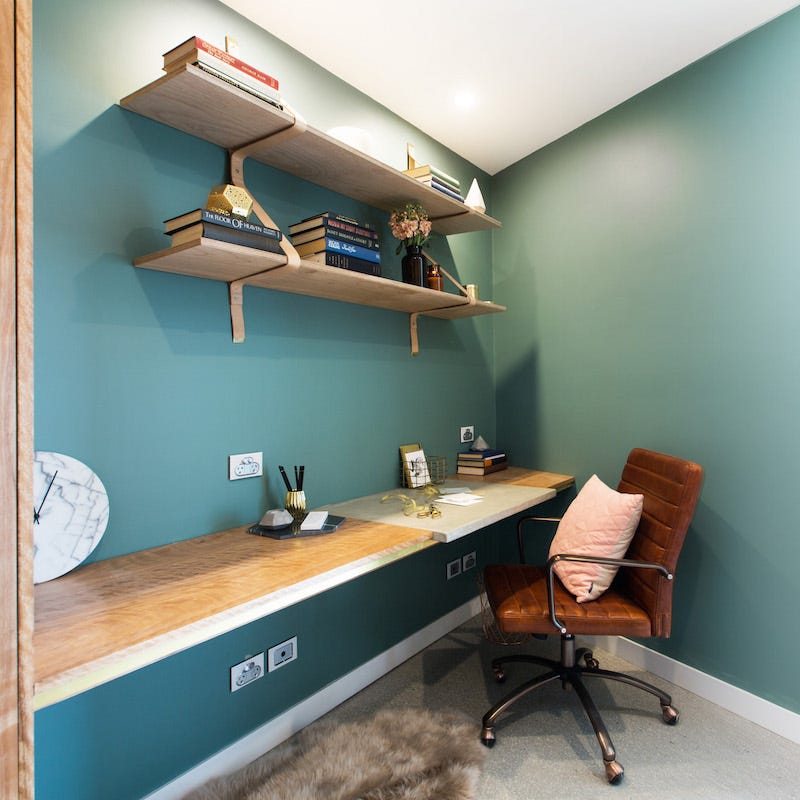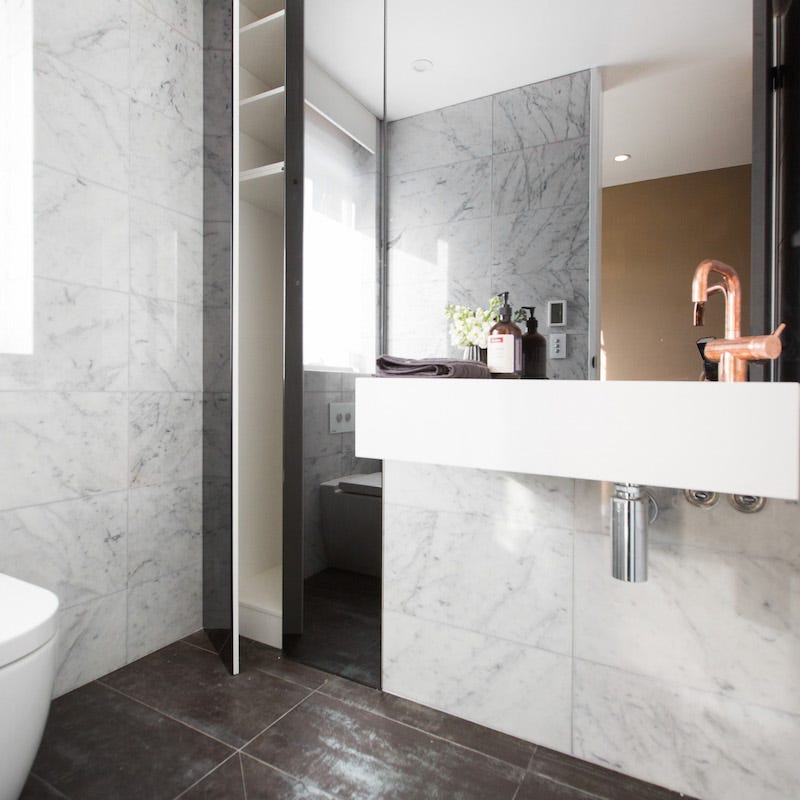 Are you feeling inspired to remodel the practical spaces in your home? Browse our curated selection of bathroom and laundry items now!