Caro and Kingi were the 'bridesmaids' of The Block this season, placing second for the first three weeks of the competition.
This week, they've finally done it, scoring a Room Reveal win with their final bedroom and bathroom. And they couldn't be happier.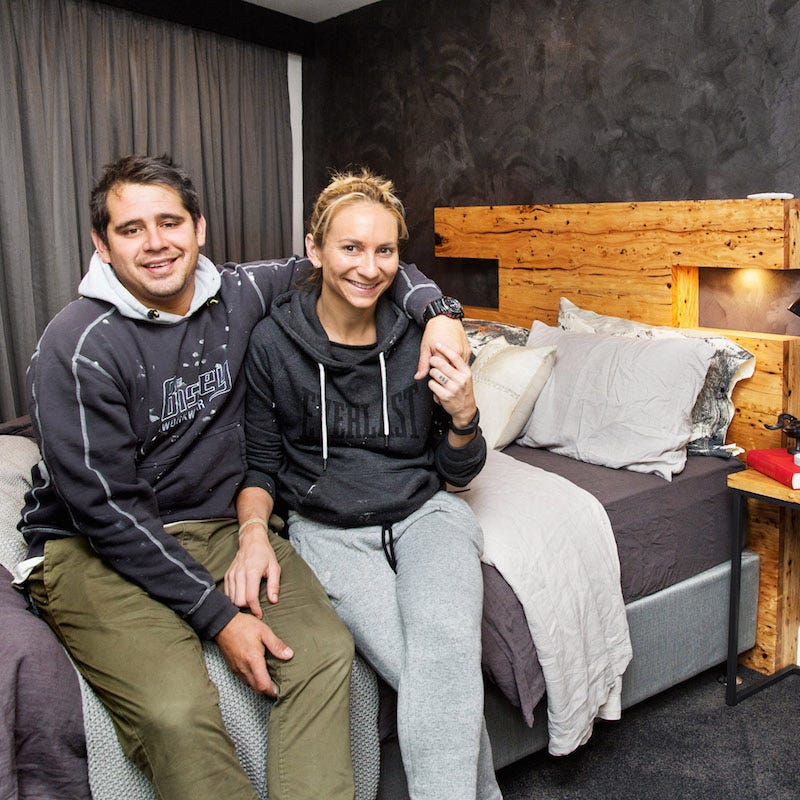 "It feels amazing!" Caro tells The Block Shop.
"We've been consistent, and every week, we've taken on the judges' comments, so we can better ourselves in both design and styling."
The judges have noticed. Caro and Kingi are following through on what's worked in previous weeks – Shaynna singled out their "cracker" door and the hardware that made it possible. They're also improving on what's let them down in the past – Neale loved their knick knacks from Curious Grace, a store Caro says she couldn't have lived without.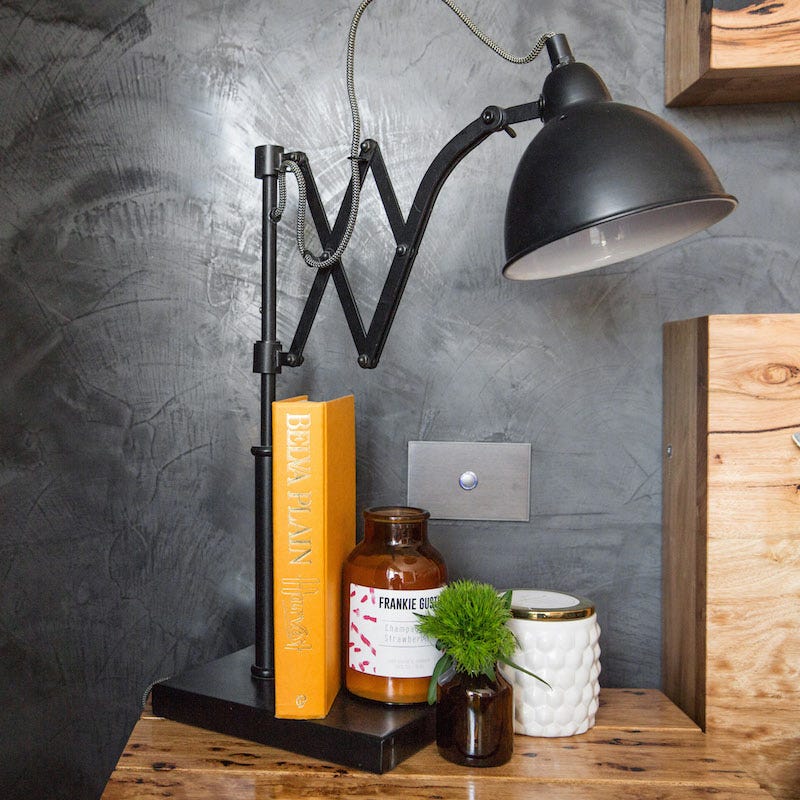 "I researched knick knacks pretty hard," Caro admits with a laugh.
Caro and Kingi are building momentum. They're upping the ante each week, without ever going over the top.
"I'm an athlete, and when people give you criticism to improve, you have to take it on board," Caro says. "For Shaynna to say we're growing each week, that's exactly what we want to hear. We don't want to go backwards."
Their quirky aesthetic is setting them apart from the other Blockheads, but they're careful not to let their sense of humour overpower the space.
"Kingi and I talk about how we're going to design the room, then I think about how I'm going to fill it," Caro explains. "We like to have very neutral colours, so that our one piece of quirkiness stands out and doesn't overpower."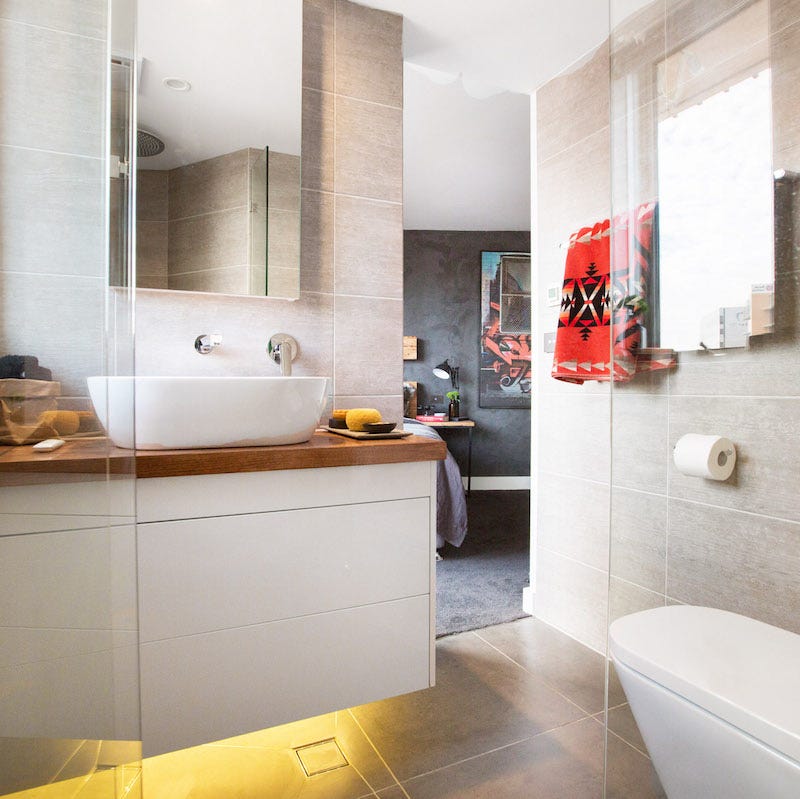 This week, it was their graffiti artwork. Darren was a big fan – it's cost-effective but well-presented, so it "looks like a million bucks".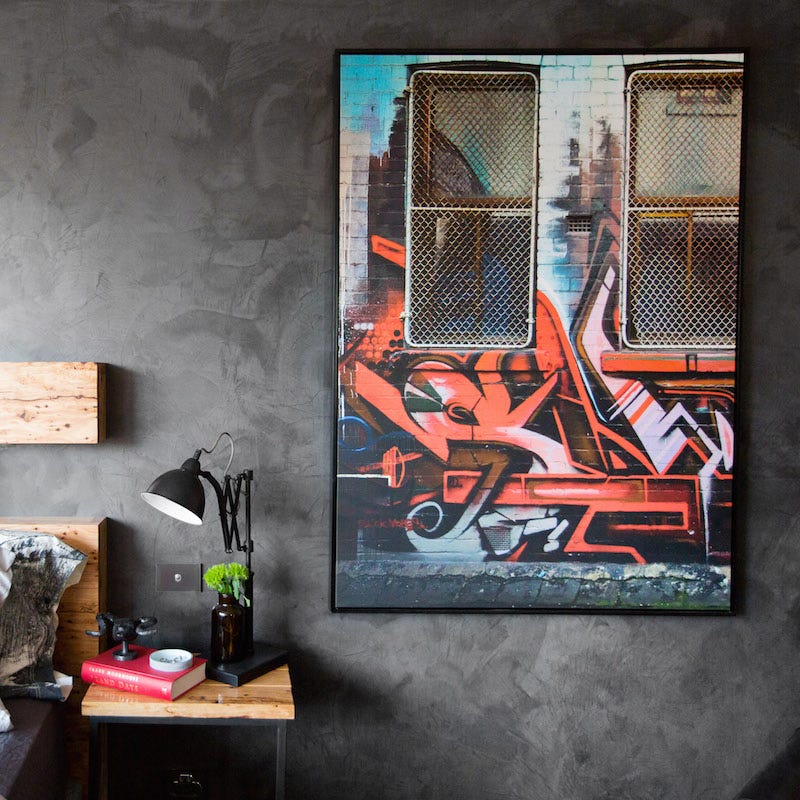 "I like to push the envelope with hero pieces like that," Caro says, "and so long as you keep it simple around that, it works."
Elsewhere in the Blocktagon…
Whitney and Andy ticked a lot of boxes in their bedroom and ensuite, where the stunning vanity was the hero.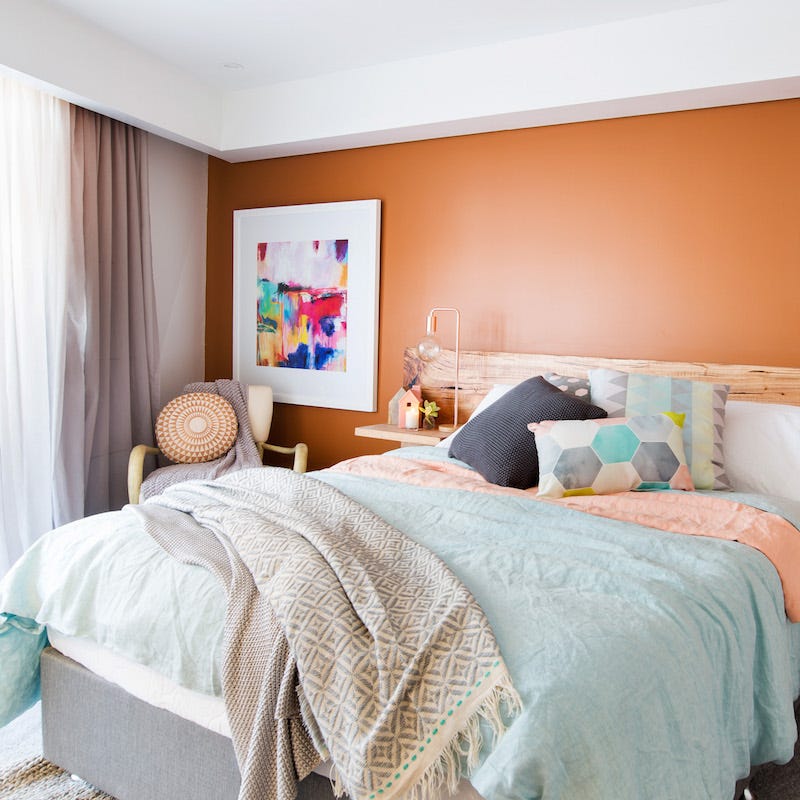 After a perfect room last week, expectations were always going to be high for Suzi and Vonni, and their tall pendants and bedhead did not disappoint.
Luke and Ebony have gone for an old-fashioned vibe this week, one you can cultivate in your own home with their Monet throw.
To make the right decision, you need strength and confidence, qualities Dean and Shay have in spades. Their art choice this week was winning.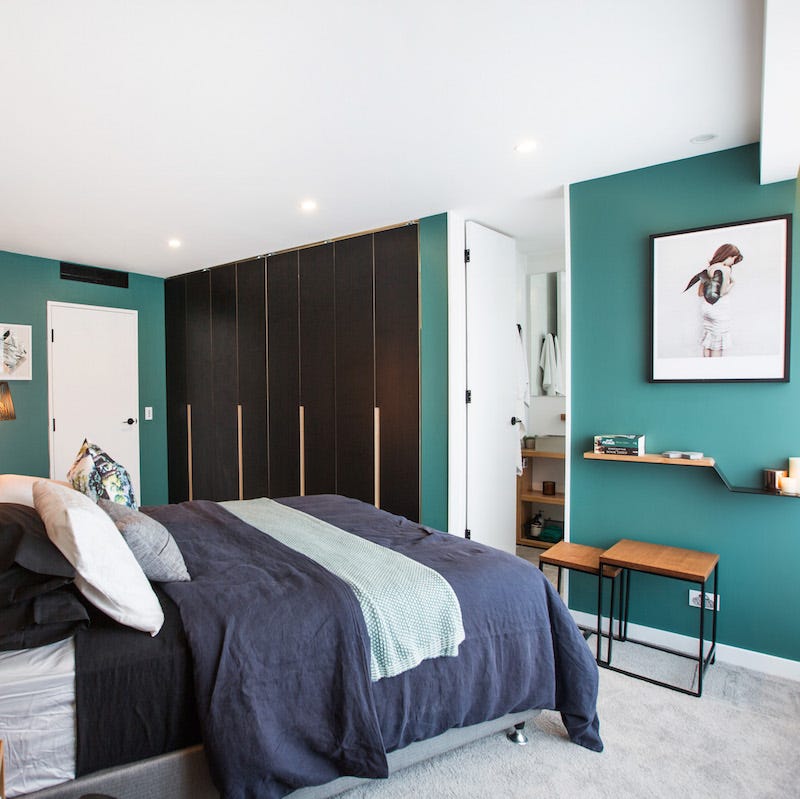 That was our final bedroom and ensuite for the season. Time flies! Refresh your own bedrooms and bathrooms with items from our curated selections now!