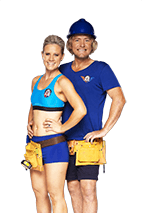 The Bluetongues are on a streak! After a narrow win in the first Elimination, Carly and Leighton are beaming. Thanks to their nursery, they now have Reno Rumble Immunity going into the next Reveal.
And despite presenting a room that our judges described as "poppy, vibrant and calm", Carly's felt anything but.
"When we arrived on Reno Rumble, I thought, 'We're probably going to regret this,'" she tells us. "I was stressed to the max. I can't even describe it."
Even with the stress, the Blues managed to best the Redbacks by one point at the end of Week One, eliminating Michael and Carlene.
"It was absolutely incredible to win the first week," Carly says. "It was tough, the first few days took a toll on us. I was impressed with what everyone had done – blown away, actually. It was a bit of a surprise to see we had such a bad result in that first Reveal, but I knew we had it in us to win."
That confidence has clearly carried into this week. Without any time to regroup and collect thoughts, our teams have started to completely transform two more houses.
"We didn't even have a chance to let our bodies recover, but once we got to the house, we got a really good brief, so I was really rapt with that," Carly says with a laugh.
"So far, it's turning out well!"
Yes, it is! The judges absolutely loved the feeling she and Leighton created with expert styling touches – their Nord Hedgehog quilt cover and pillowcases were lovely, and their prints added personality without overwhelming the space.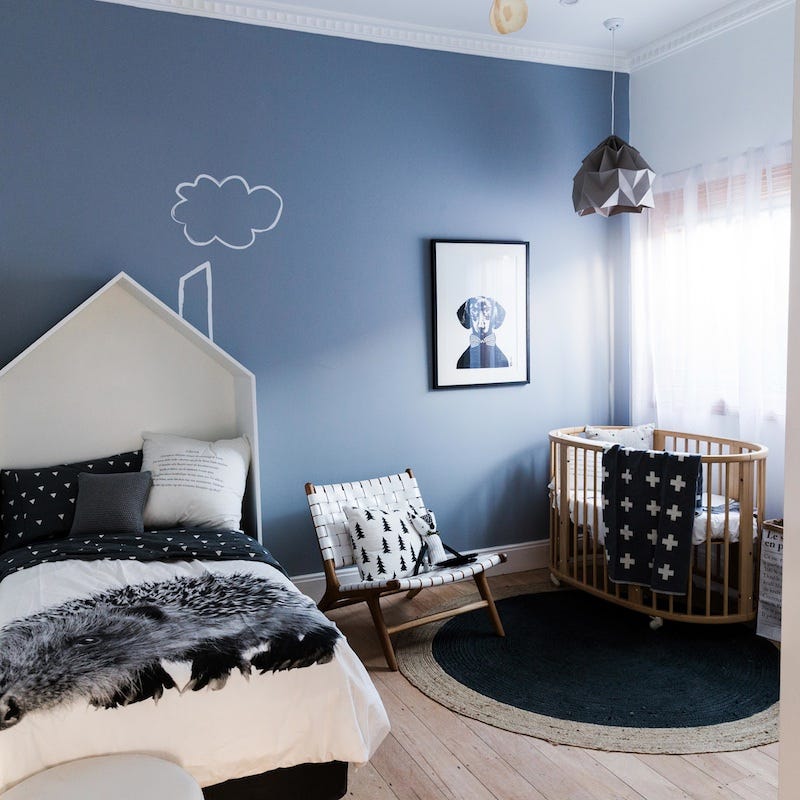 "Having never done a kid's room before – we didn't do one on the show, and we don't have children – I was a little nervous. I didn't approach it as what a kid would want, but rather, what a mum would, which actually played out well for me," Carly explains.
"I had a vision straight away and just rolled with it, and I thoroughly enjoyed it, to be honest."
The key to Carly and Leighton's success? Editing. Theirs was a room of perfect choices, like that stunning chair, because Carly wasn't afraid to remove what didn't work.
"I love absolutely all of it. I had to really pare back. Once I bought a lot of things – and I had a heap of ideas for that room – I had to sit back and take a lot of things away," she confides.
"I just love the calmness of it. I love the colour palette, it's very monochromatic, and I think that's what I love the most about it."
This week, Michelle and Steve's artwork left an immediate impact on the judges. Pori by Sarah Brooke made their guest bedroom feel warm and raw. And that Scandinavian-style arm chair? Bang on brief.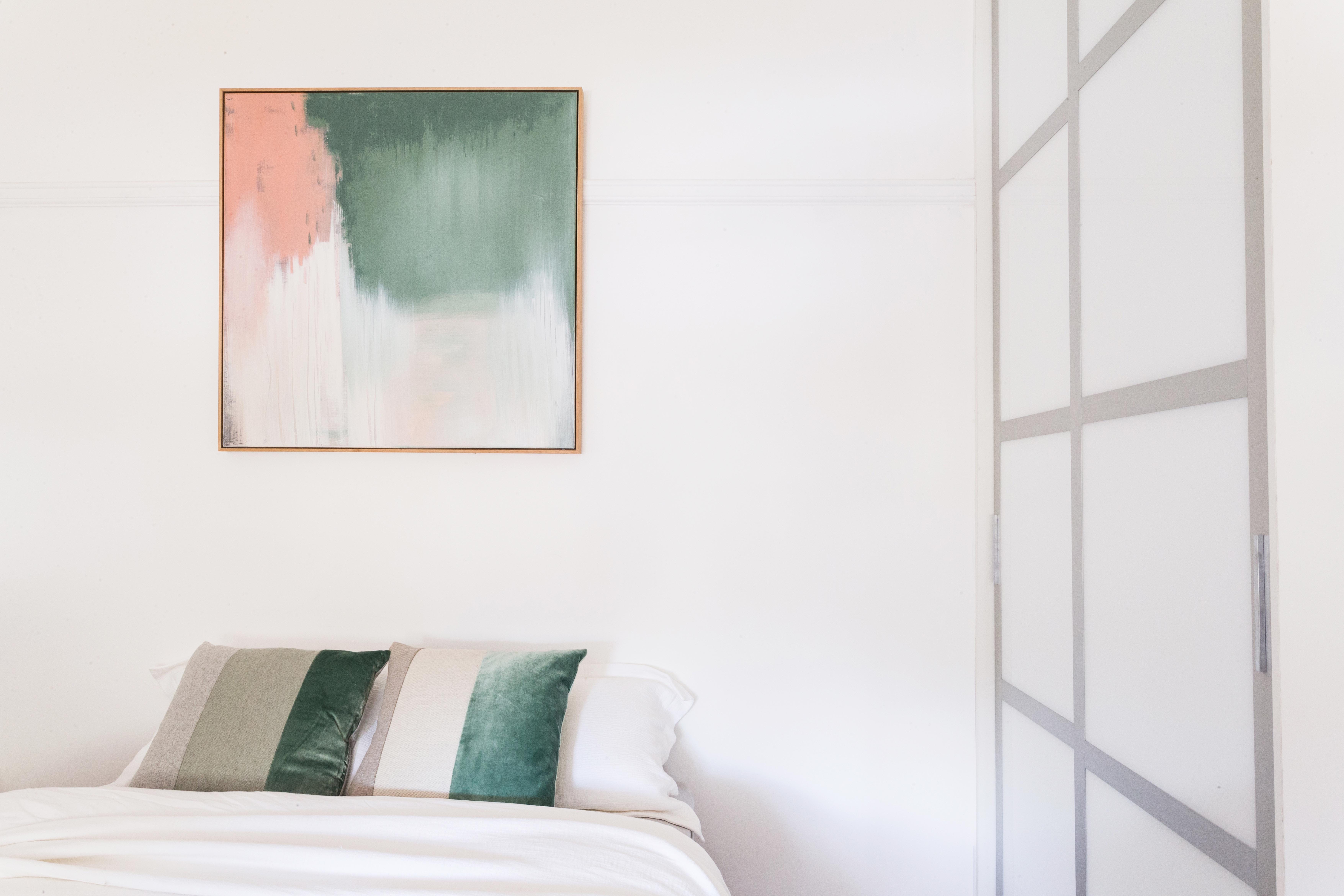 Nick and Chris presented a bright, fresh space with a, to quote the judges, "amazing" choice in rug. And as far as study bookshelves go, theirs was pretty impressive.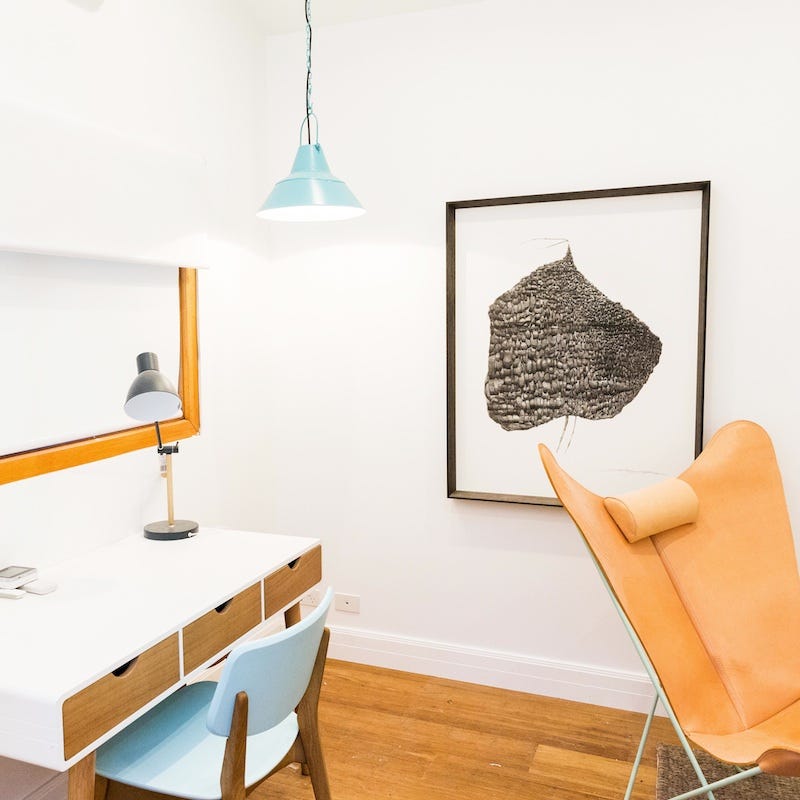 The judges thought Ben and Jemma's bedroom was heaven, and you can't have heaven without incredible lighting.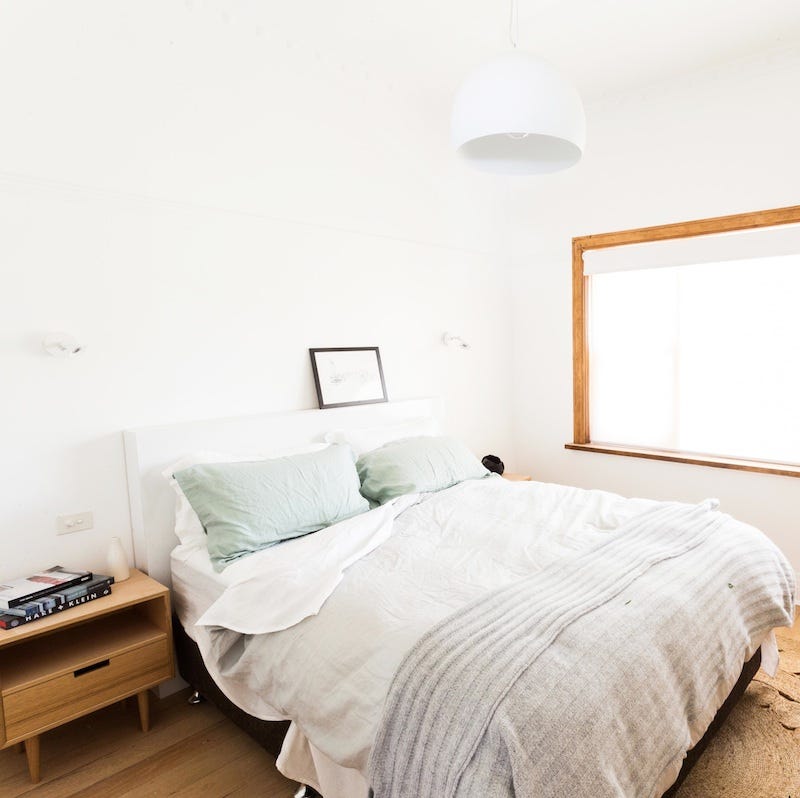 Last week's Immunity winners, Kyal and Kara presented a master bedroom that felt completely original – it had soul! Their lamps were perfectly Modern Vintage, and their mirror was a nice touch.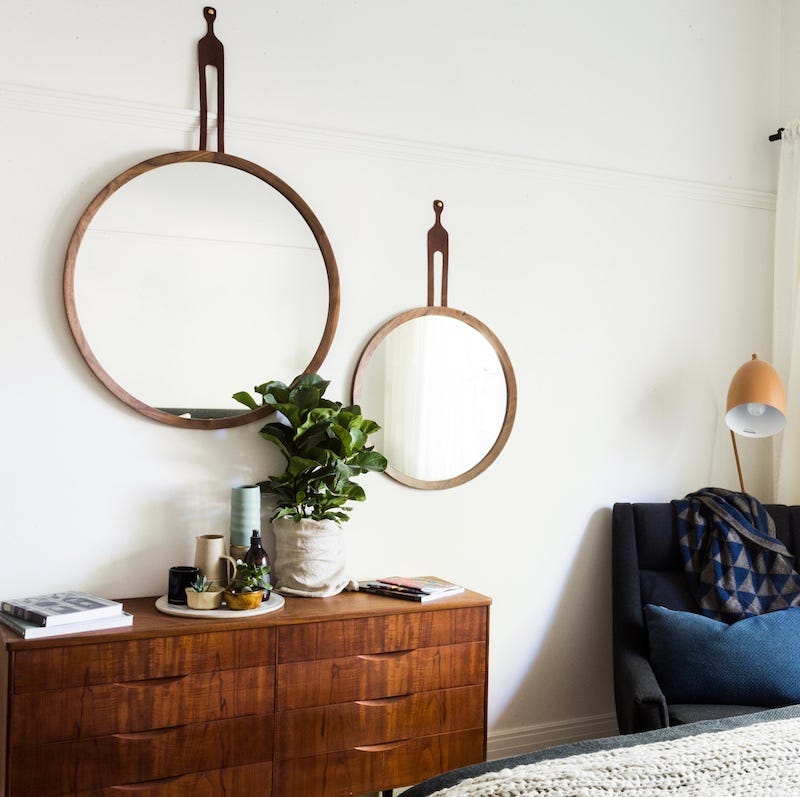 This week, Ayden and Jess brought the wow-factor in a bedroom that a ten-year-old could definitely grow up in. Their cushions added spots of personality to the space, and their choice of furniture was age-appropriate.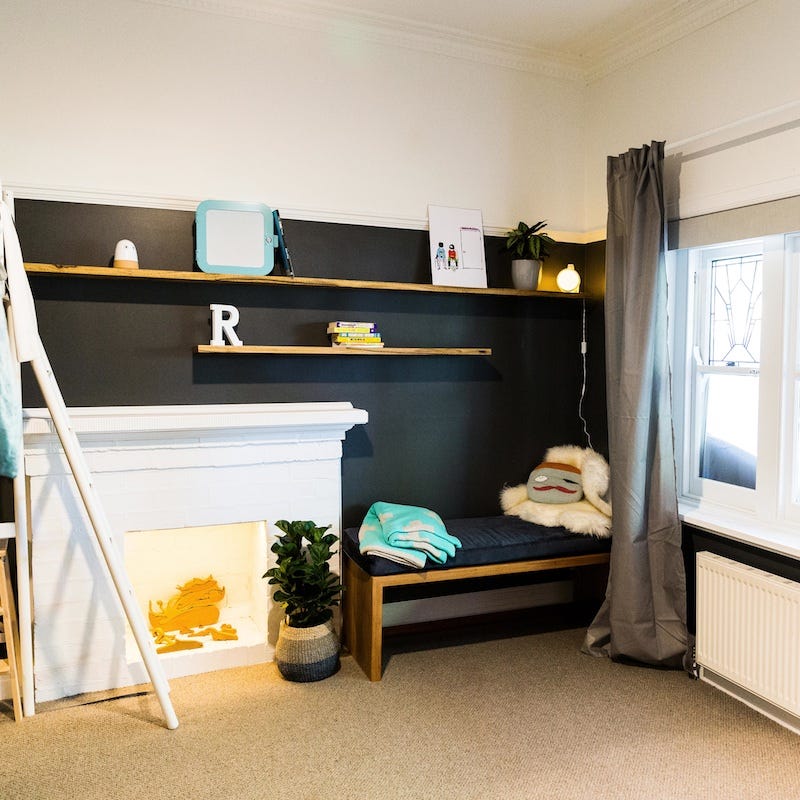 Josh and Jenna's bedroom was pretty and dreamy. That pendant choice was spot-on, and you can emulate the look of their over-sized dreamcatcher now.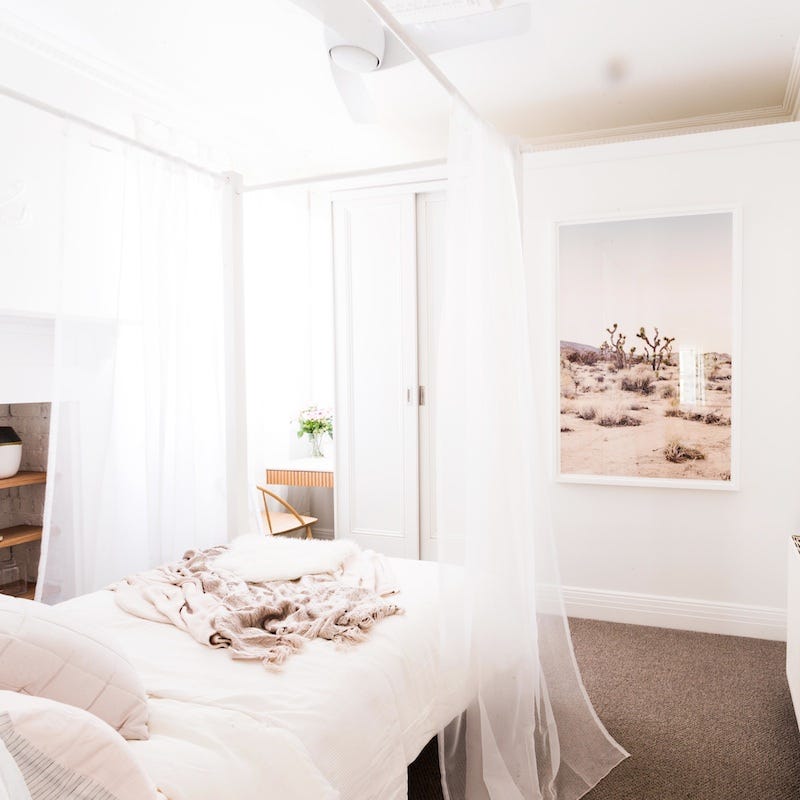 Does your bedroom need a bit of a Reno Rumble? Browse our bedroom section and add a bit of wow-factor to your home.