We're halfway through The Block. Stresses are mounting, budgets are tightening, and Dan and Carleen have won their second Room Reveal. They're the first contestants to achieve that feat this season, and you can't wipe the grin from Carleen's face.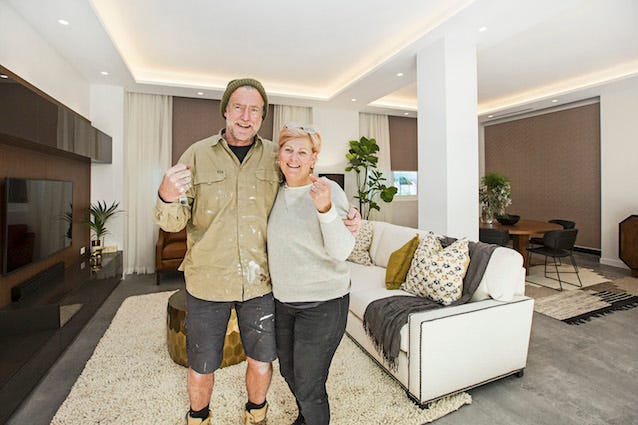 "It feels really good to get the win," Carleen tells The Block Shop.
"The room came together well, and it's a huge relief the gambles we took and the extra money we spent paid off."
Dan and Carleen's strategy for this week was a simple one: Come away with the win. While other couples are fretting about money in the bank, our Baby Boomers have the extra $40,000 they scored when they opened The Vault.
"It's a nice buffer to have. Say, if we want to do something different like a copper roof, we can."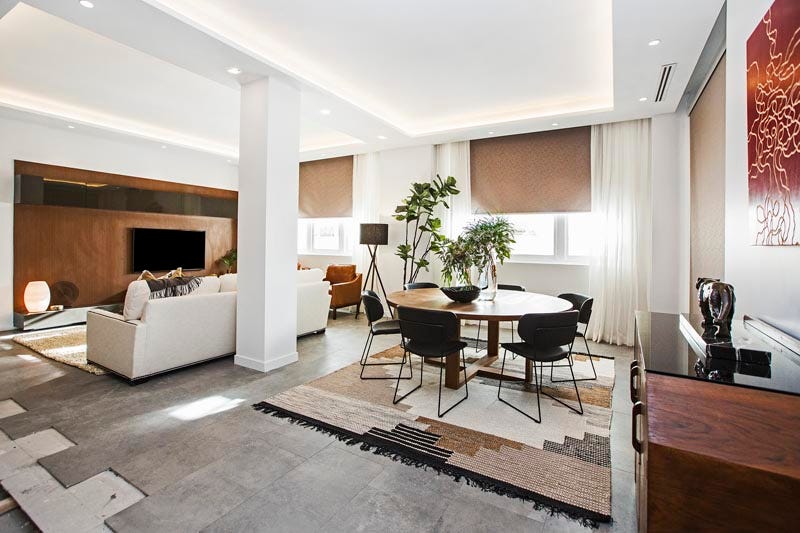 And what a winning move that copper ceiling was! Carleen credits flicking through Pinterest for that great idea.
"I knew it'd be a big job, but it works so well with the Art Deco theme of the building and it gives the room a bit of warmth," she says. "The lighting looks fabulous with it."
The space took the judges a bit by surprise. It's a bit more contemporary than they were expecting. Not to say it isn't timeless. As Neale Whitaker put it, its "beautiful classic styling will really impress the buyers". He soaked it all in, from top to bottom, leather armchair to wool rug, and he couldn't find so much as a cushion out of place. And to think, just a few weeks ago, he was criticising their styling choices!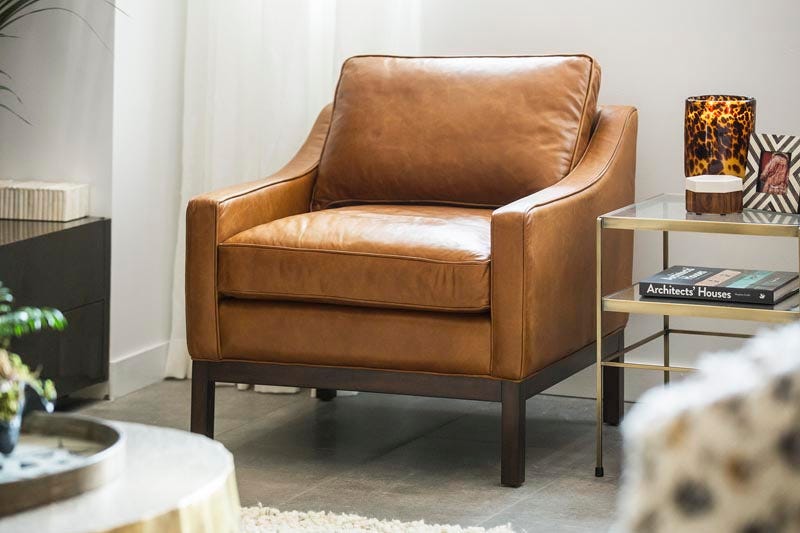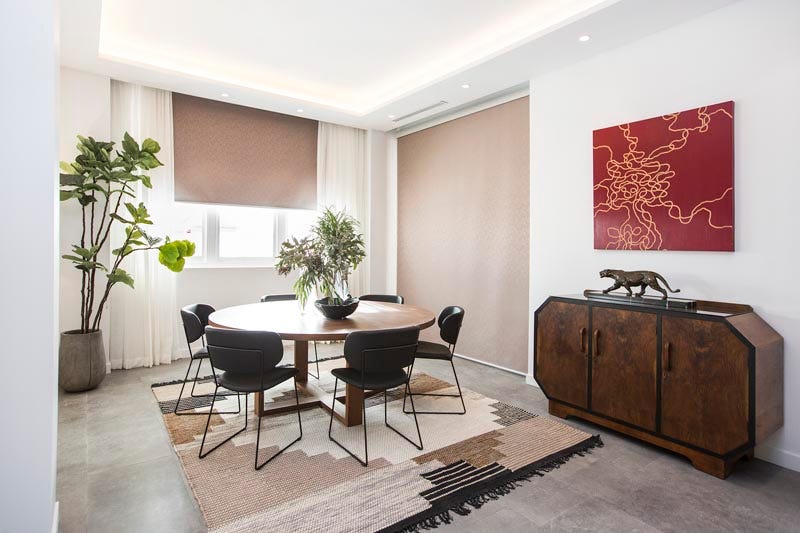 As beautiful as their metal-clad coffee table is, the day belonged to their dining table. An expansive eight-seater, magnificent and practical, it was made especially for Dan and Carleen.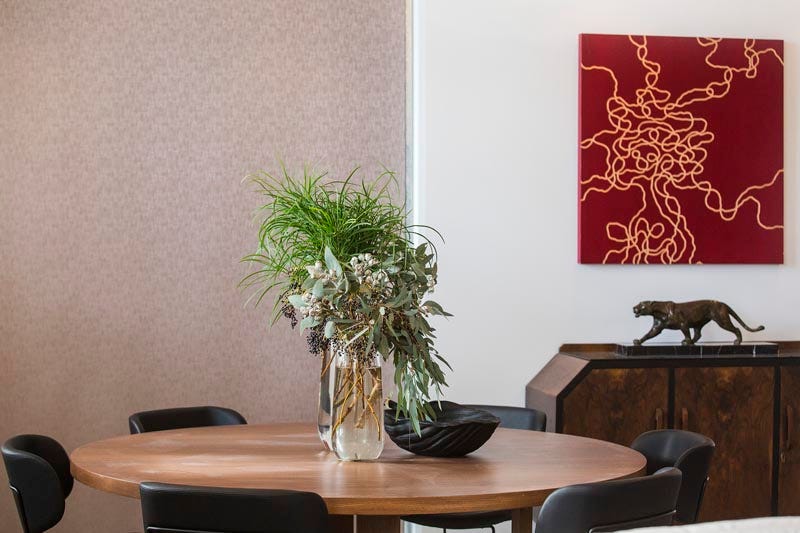 "And, the guy who built it personally drove it down from Sydney, which was very special," Carleen adds.
Even with the extra money and care that went into their living and dining room, it came down to the wire. When Scotty revealed the first two scores, there wasn't much in it.
"We used the bonus point to secure the win," Carleen says.
It's bad news for Julia and Sasha, who would have tied for first, but great news for Dan and Carleen, whose budget gets another big boost.
It begs the question, with two wins under their belts already, could our Baby Boomers already have this series in the bag?
Elsewhere on The Block…
Every item in Chris and Kim's living and dining area could have been a hero piece. Add some "wow" to an interior space with their 'Featherfin' artwork by Katie McKinnon.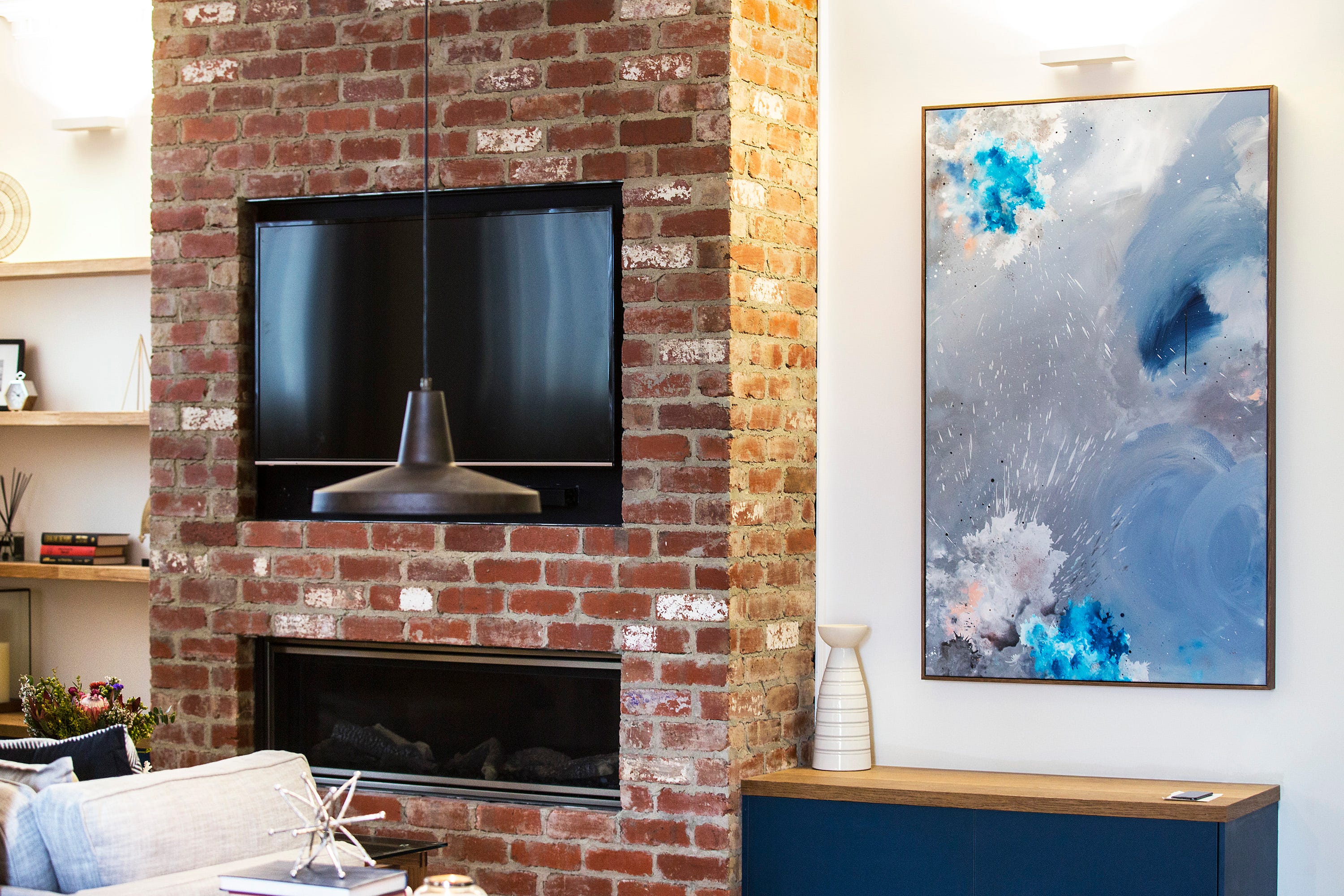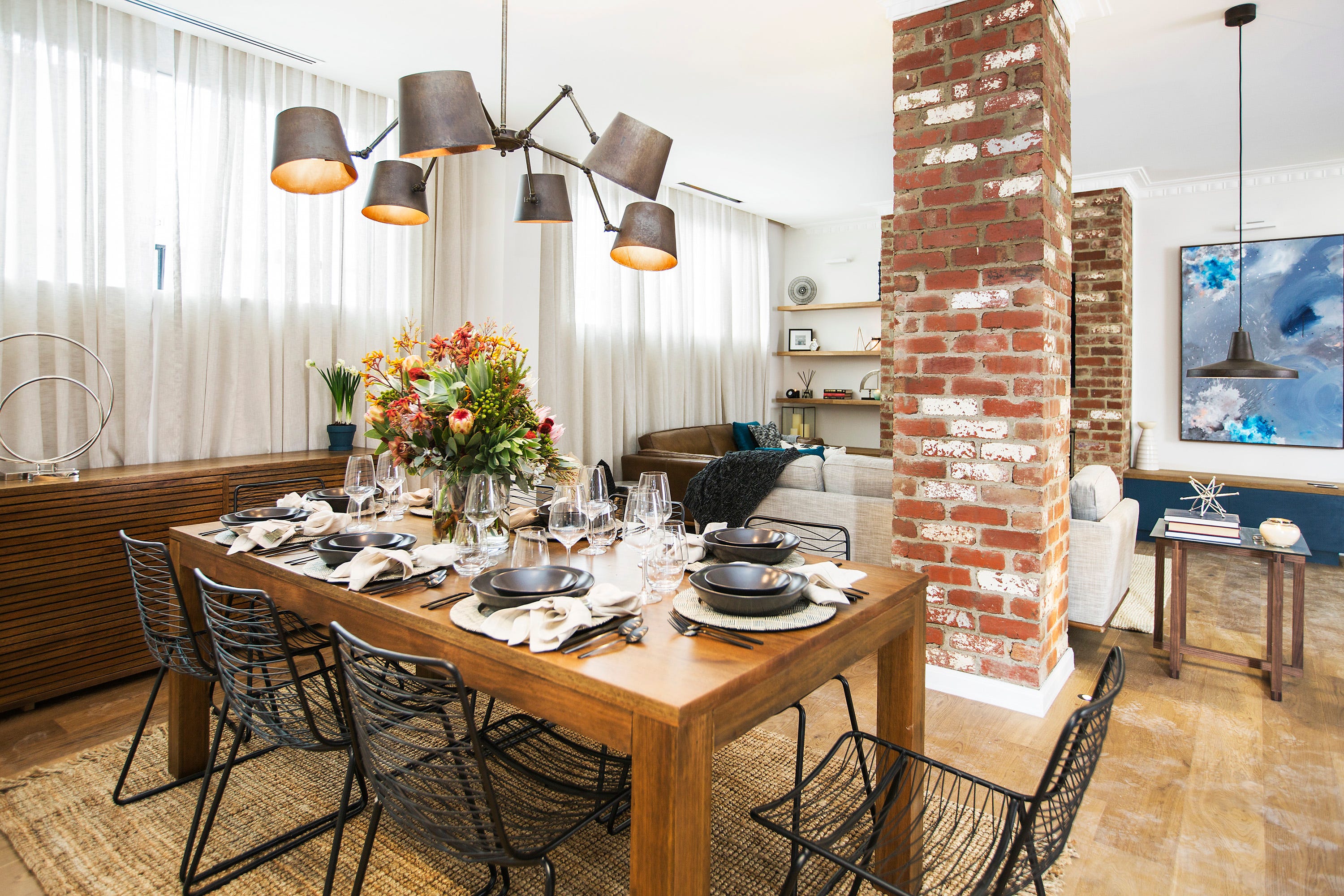 They might have been pipped at the post, but Julia and Sasha are back at their best! Nothing says glam quite like their navy velvet dining chairs and their stunning mirrored artwork.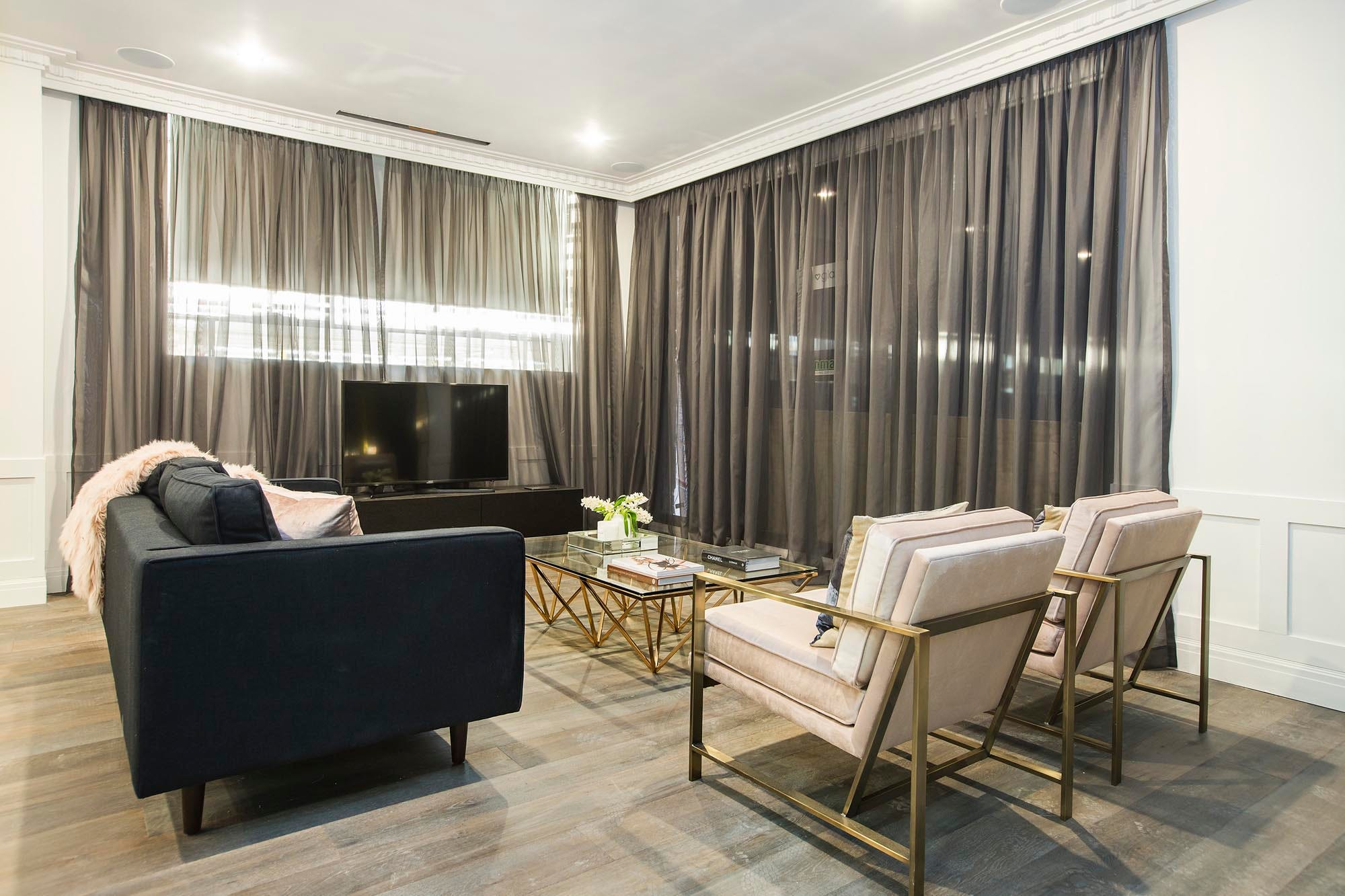 Andy and Ben have proven last week's stylish flair was no fluke. Check out their souk wool rug and marble coffee table.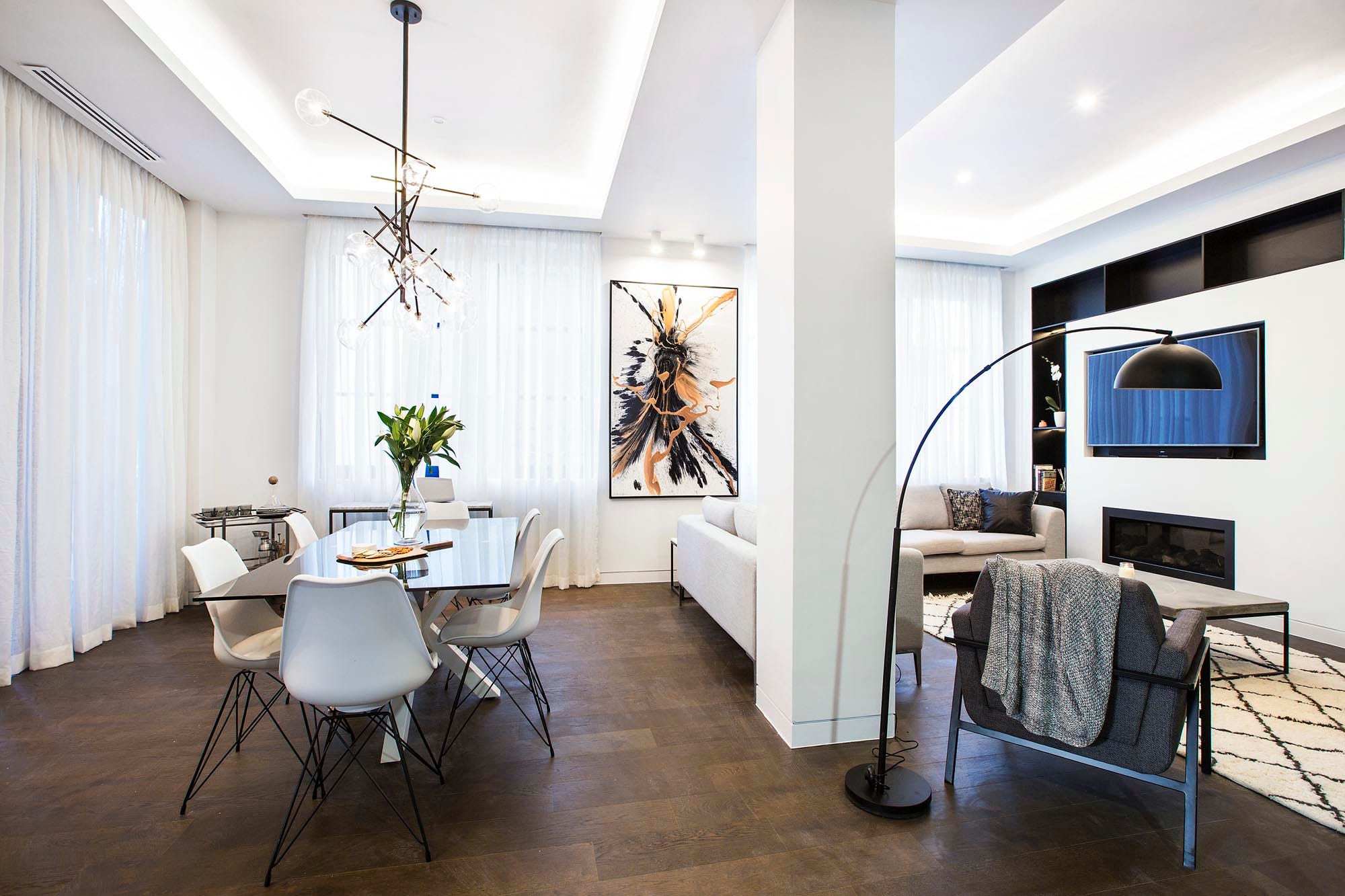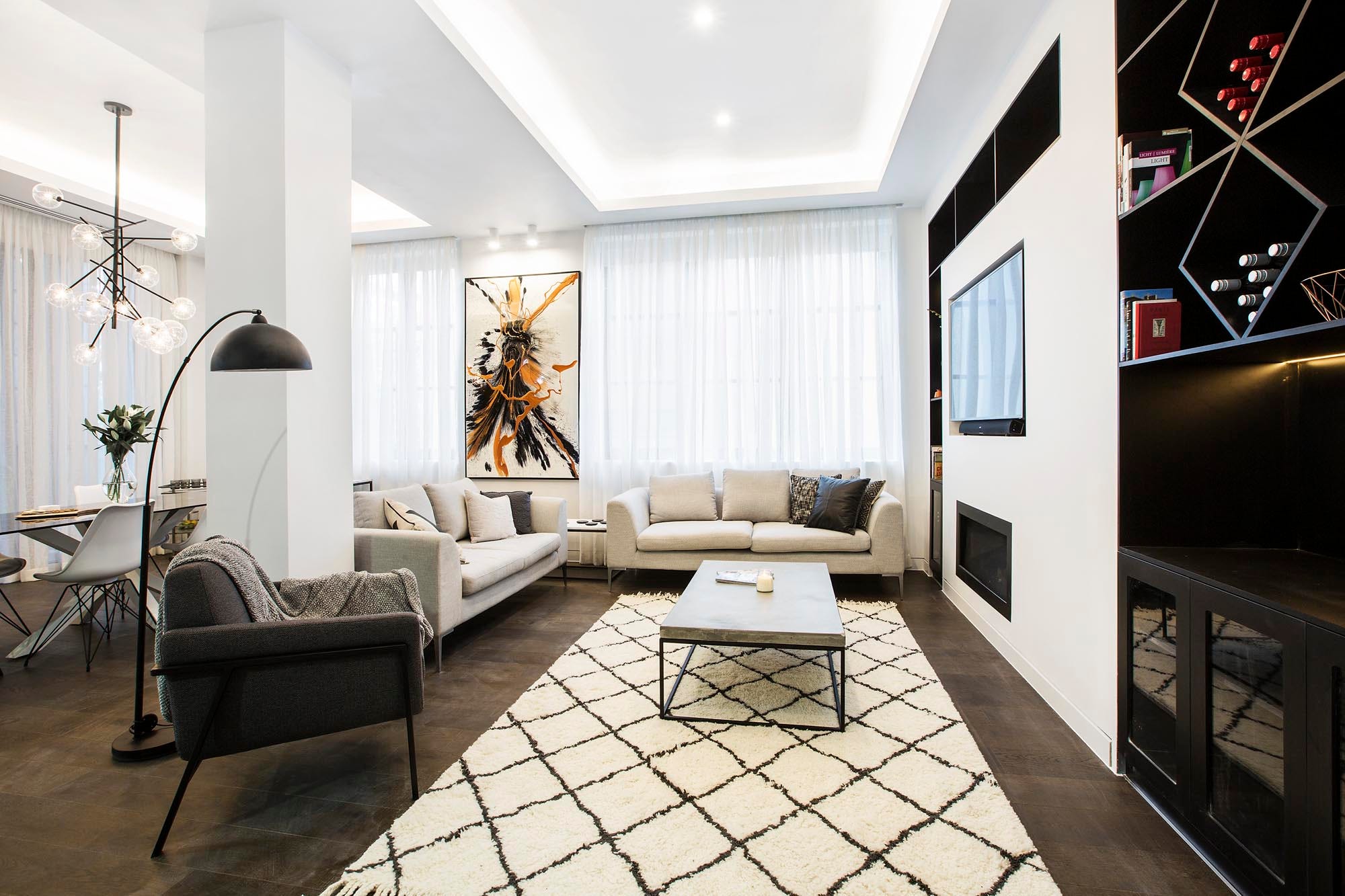 Everything about Karlie and Will's Reveal this week was sophisticated and dramatic. Feeling bold? Their chandelier and watch clock print are both available now.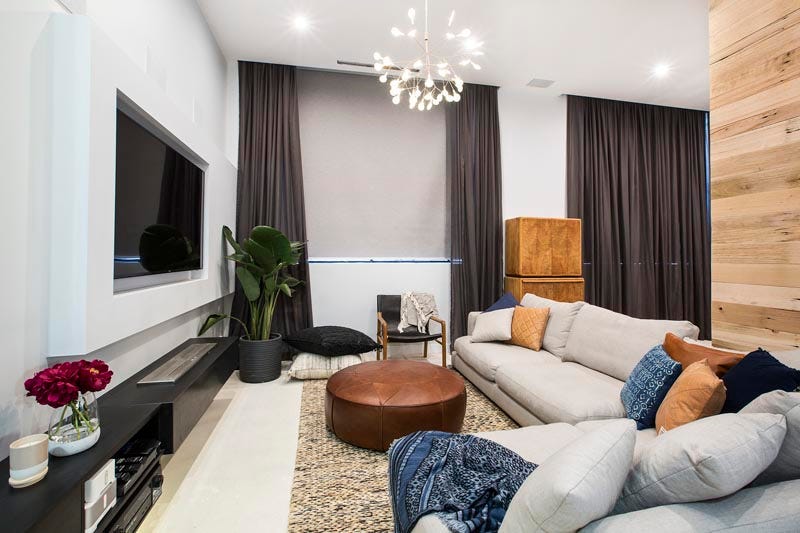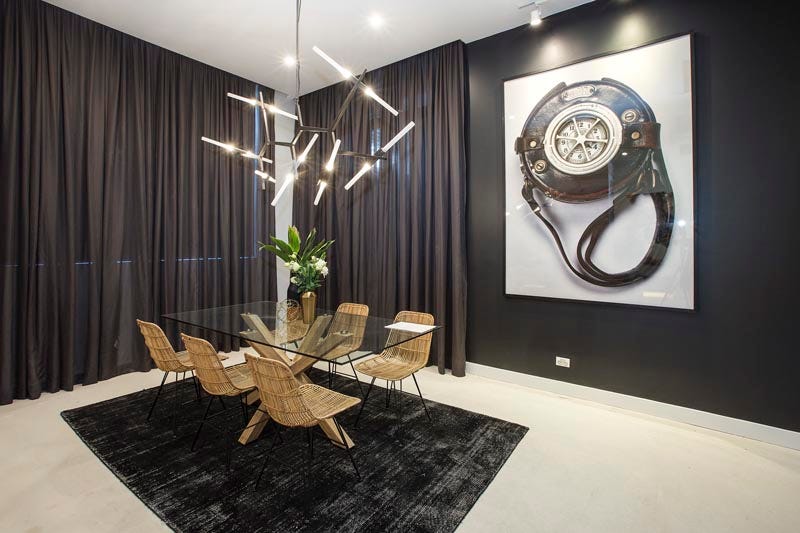 Revitalise your living and dining areas with more stunning suggestions from The Block Shop.
Did you like this blog? Subscribe to our newsletter to be the first to receive news from The Block! And subscribe now to receive $20 off your next order.